May 30, 2020 to June 5, 2020
After the shelter-in-place in California was lifted, I gathered enough courage to go on a road trip with Edmund, no particular place to go but just to break our routine of just staring at the trees, plants, sky, and dog. The stress and worries were already hitting my being in such a powerful way that I felt like I was going to have a nervous breakdown. The few days stay in Las Vegas was nothing special, it was so so so hot there, no tourists, but it was a good way of deviating our attention from life's worries.
After I saw the photo of Kuya Lito's former business partner standing in front of a medium-sized hotel I got encouraged to travel because some hotels pala were open.
We just picked Las Vegas instead of driving to Seattle, or San Diego, or Arizona, because it's a city that we're familiar with.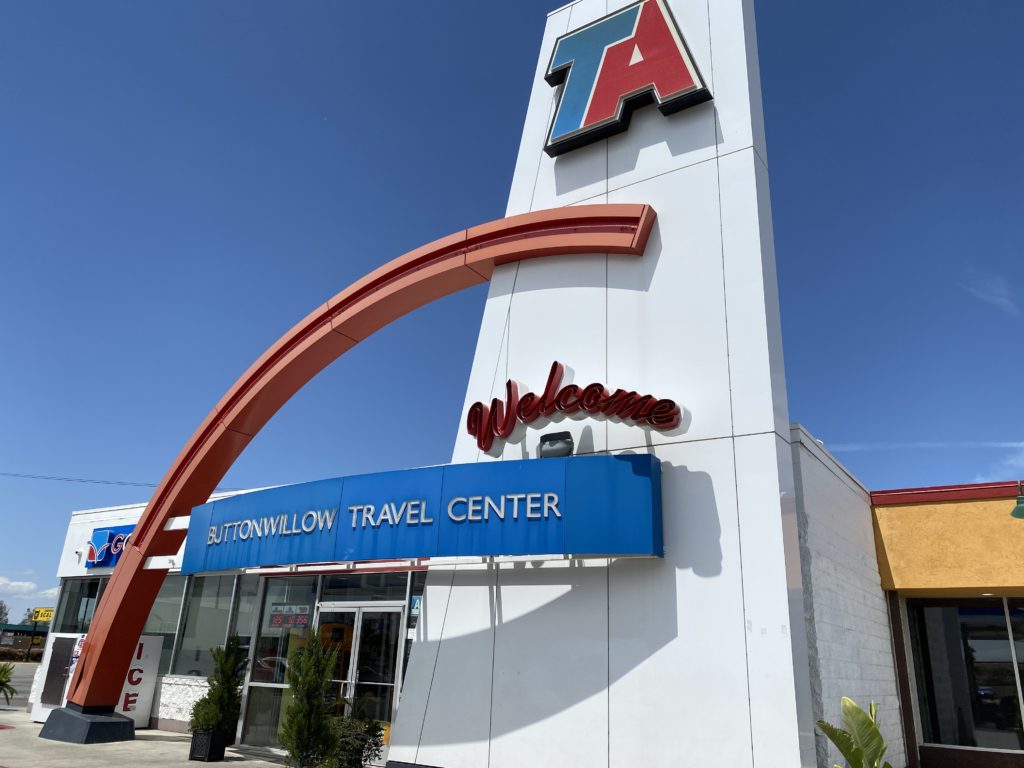 Our traditional stop is Popeyes.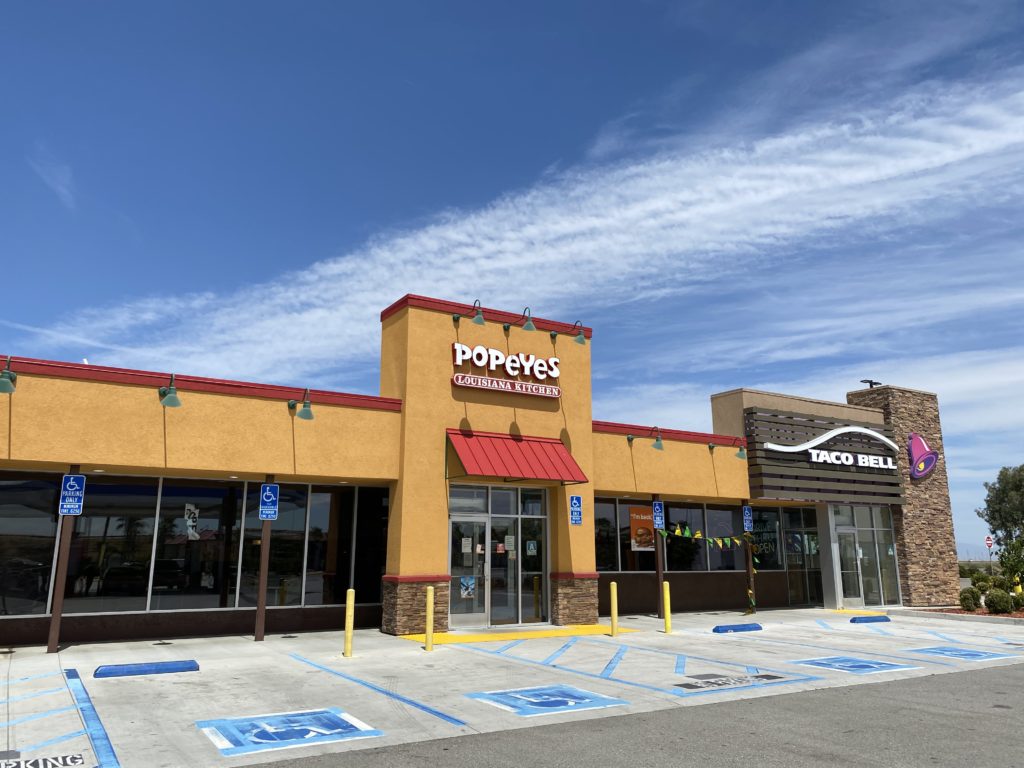 No dine in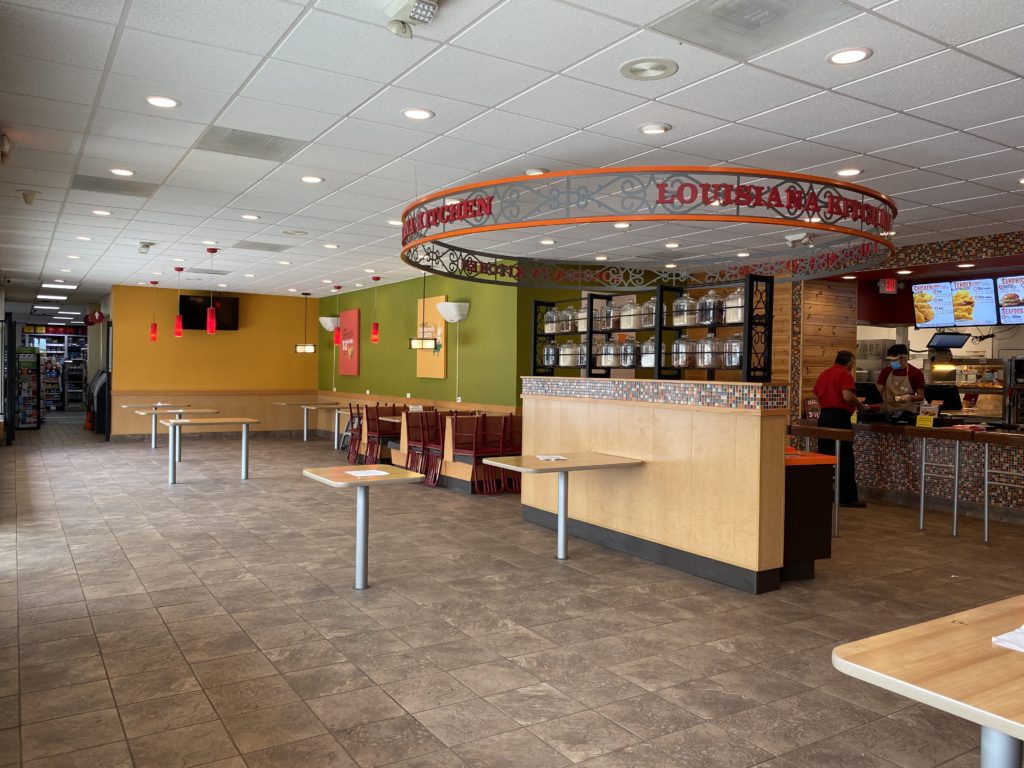 We parked under a tree near the gas station and ate inside the car.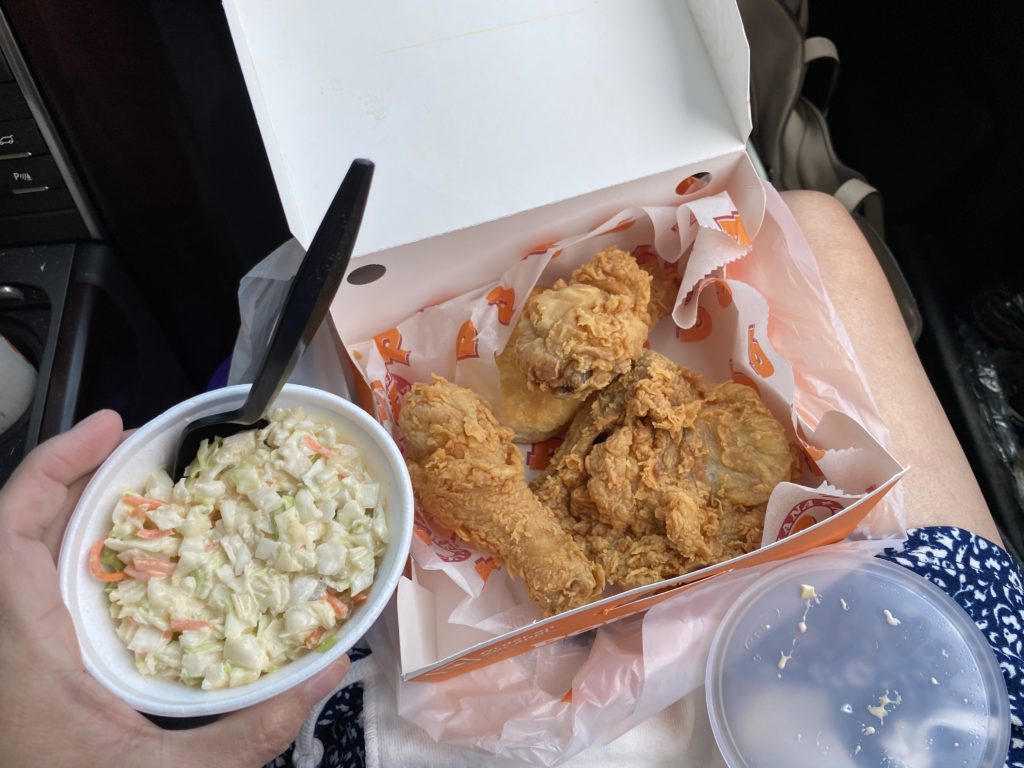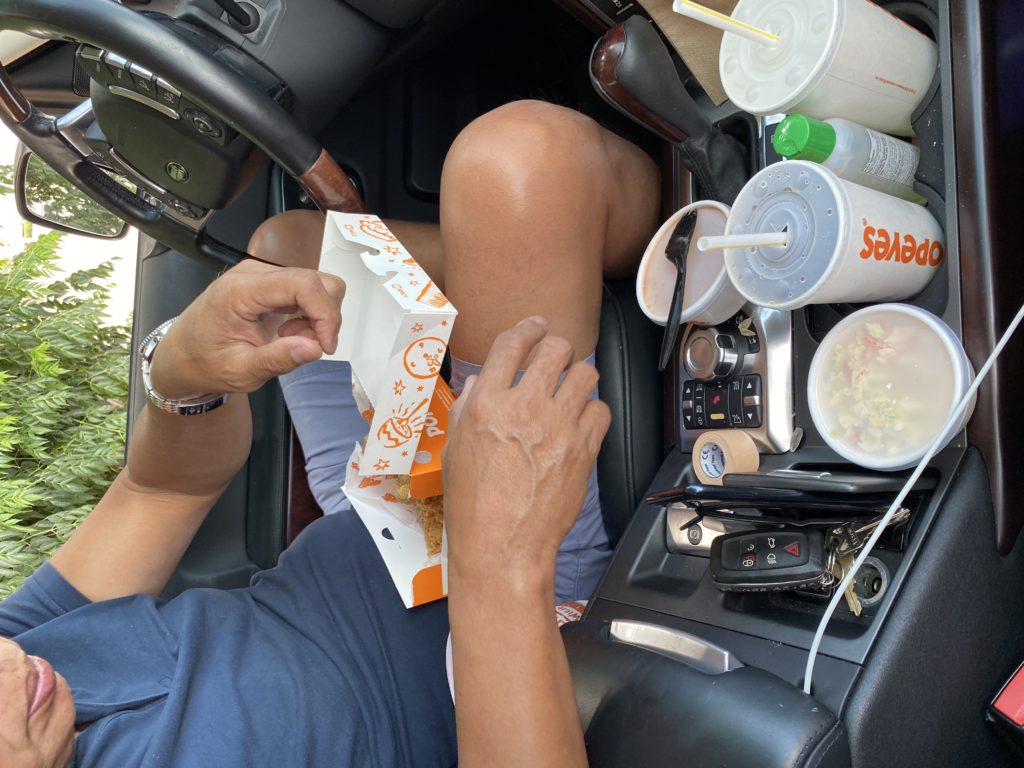 After lunch, next was depositng a portion of his salary in the Bank of Starbucks.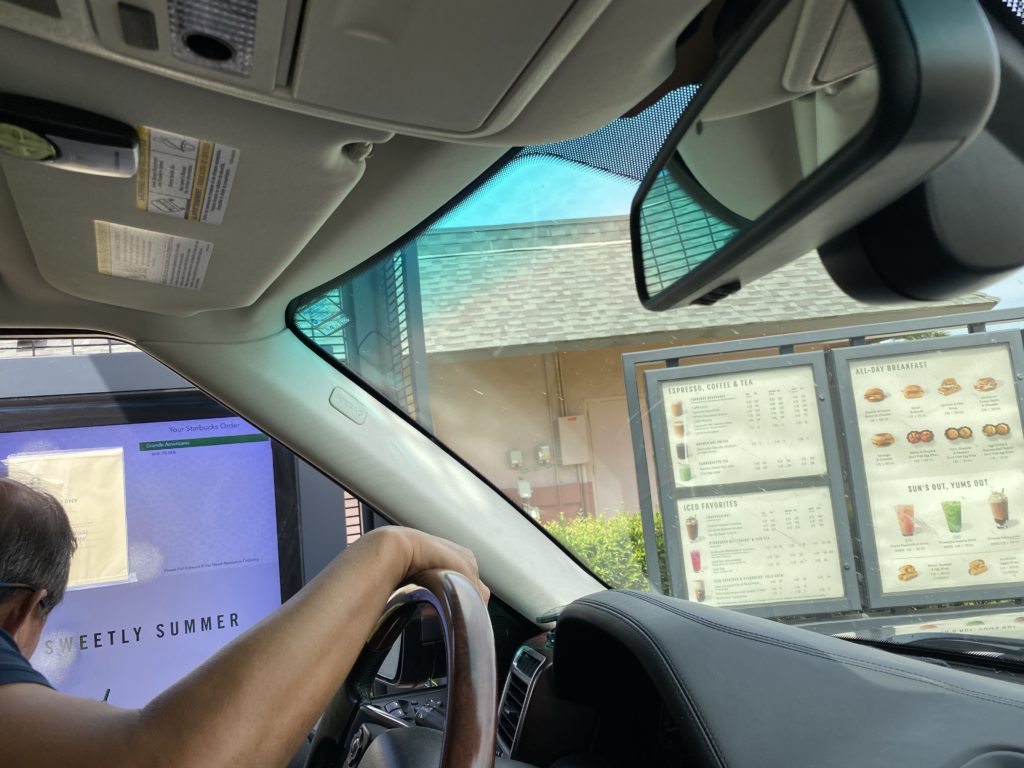 We enjoyed the long drive because the roads were generally just straight.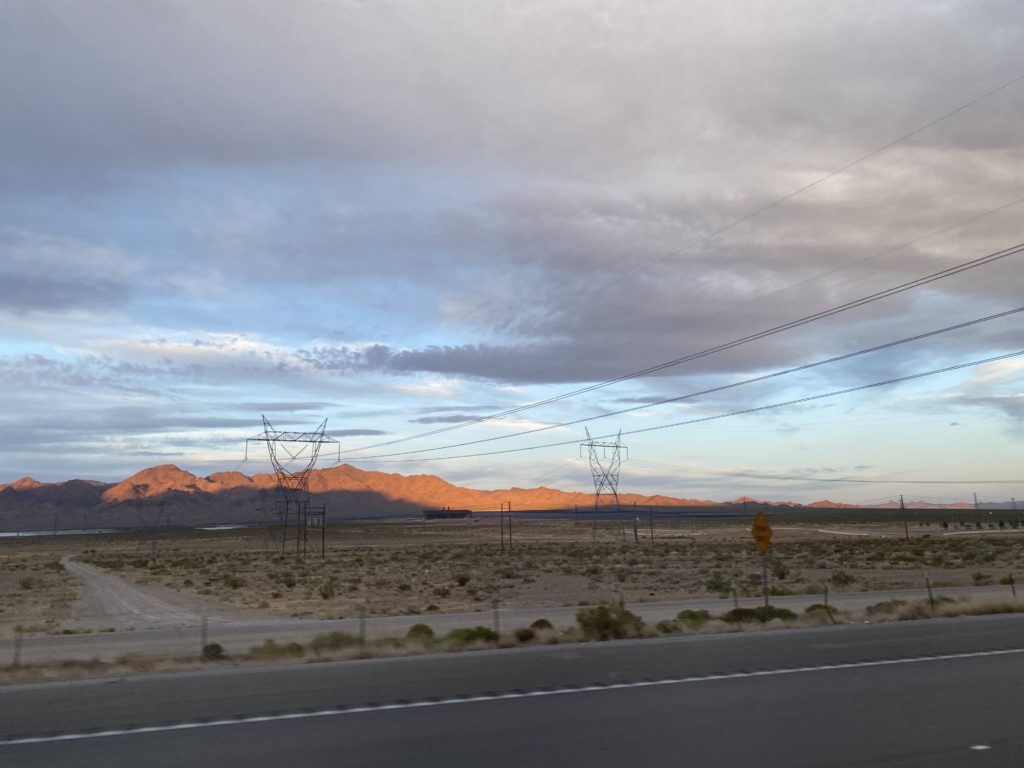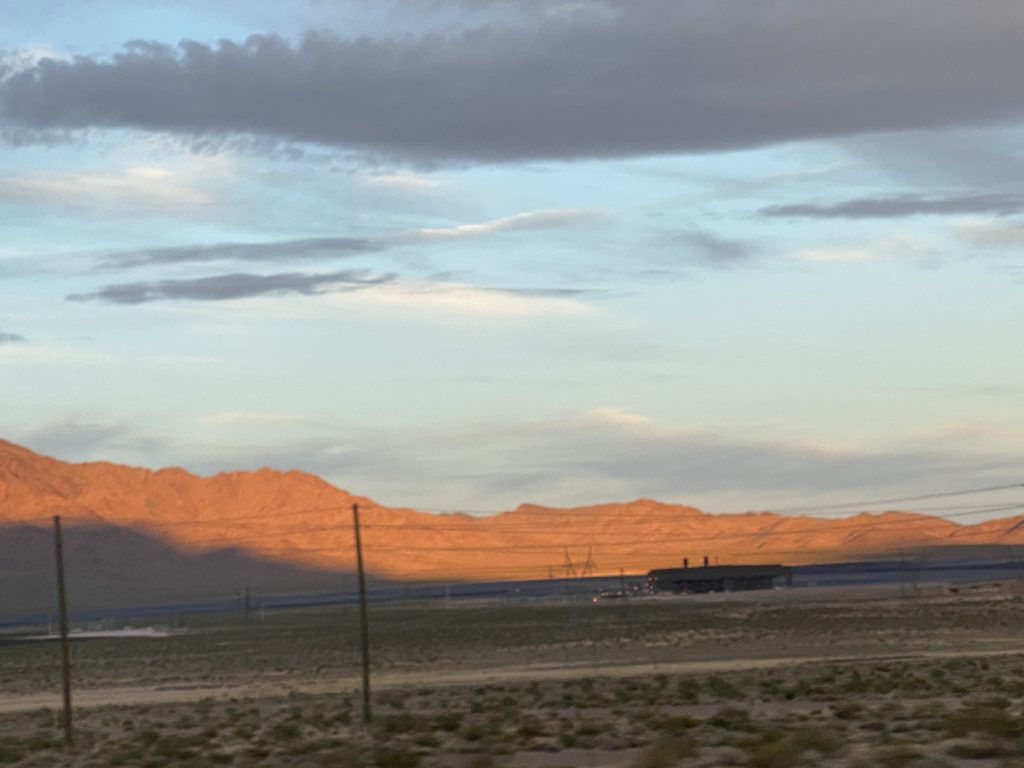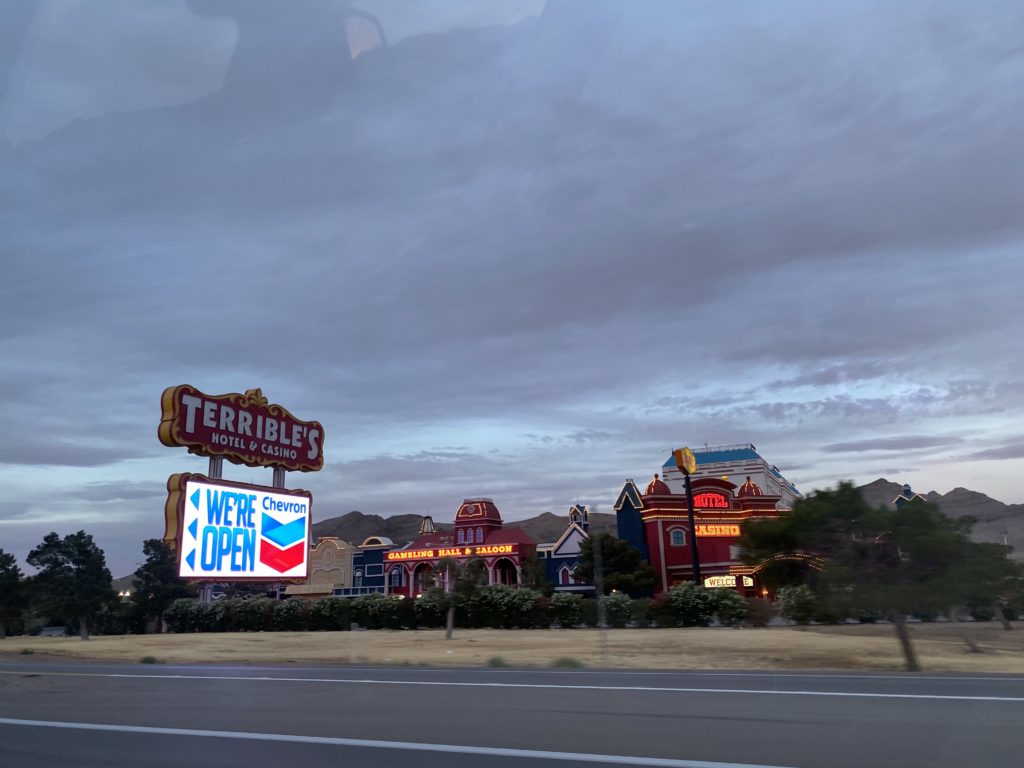 It took us some 9 hours, shorter this time because we didn't linger inside Popeyes and Starbucks.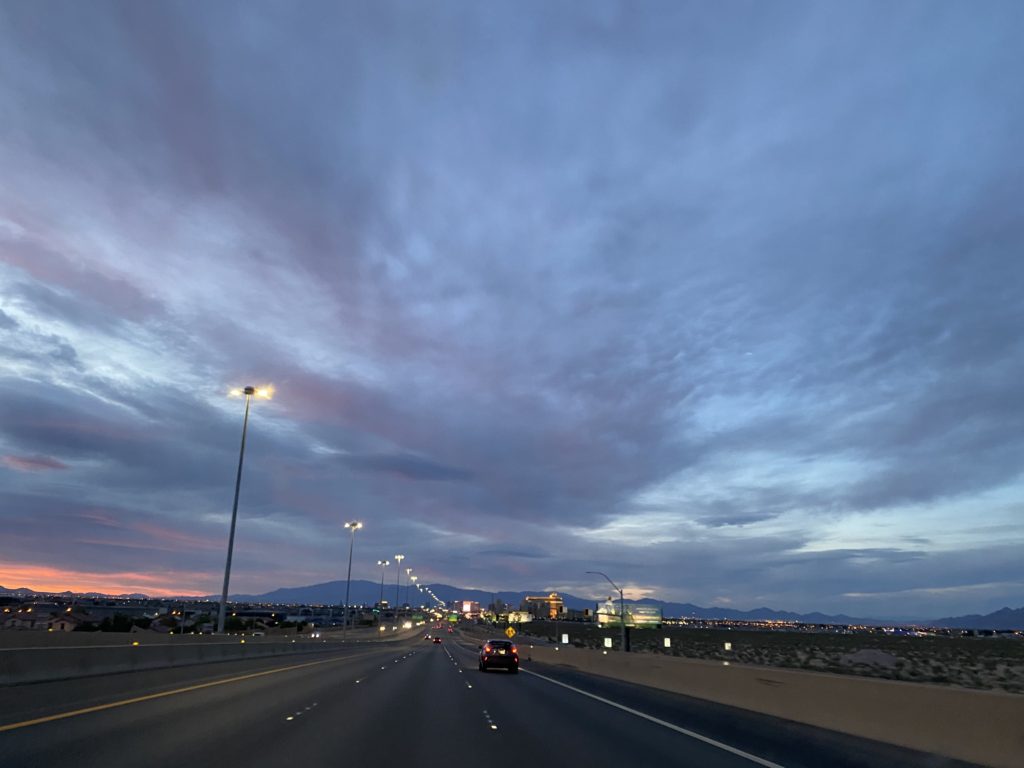 Favorite dinner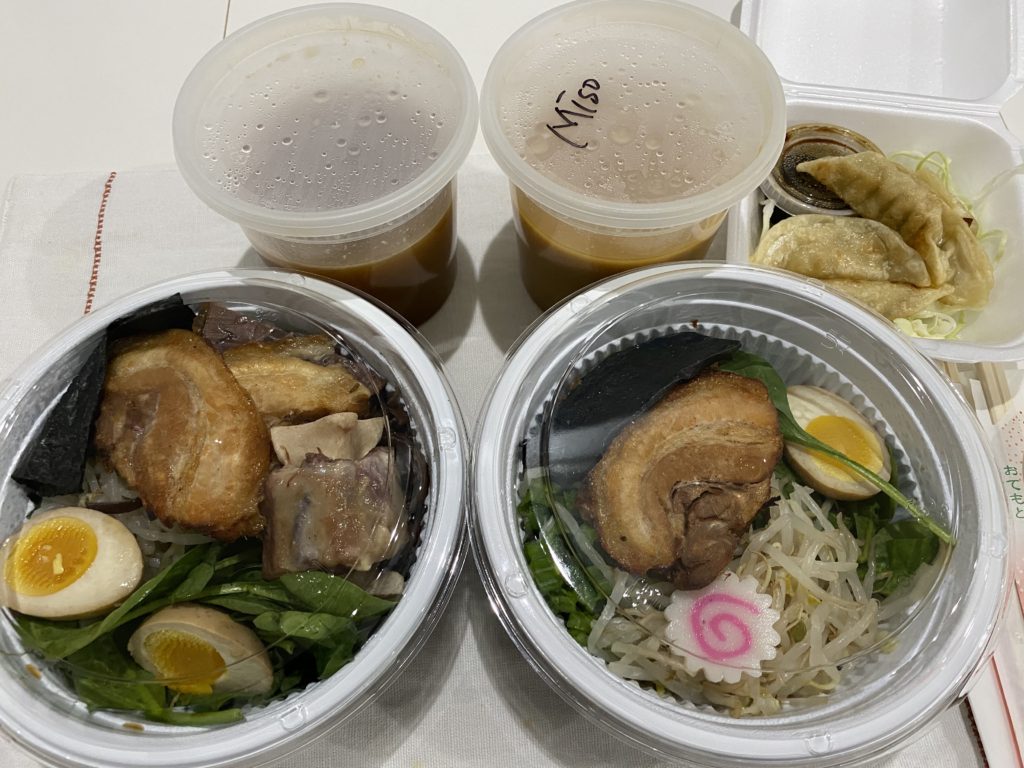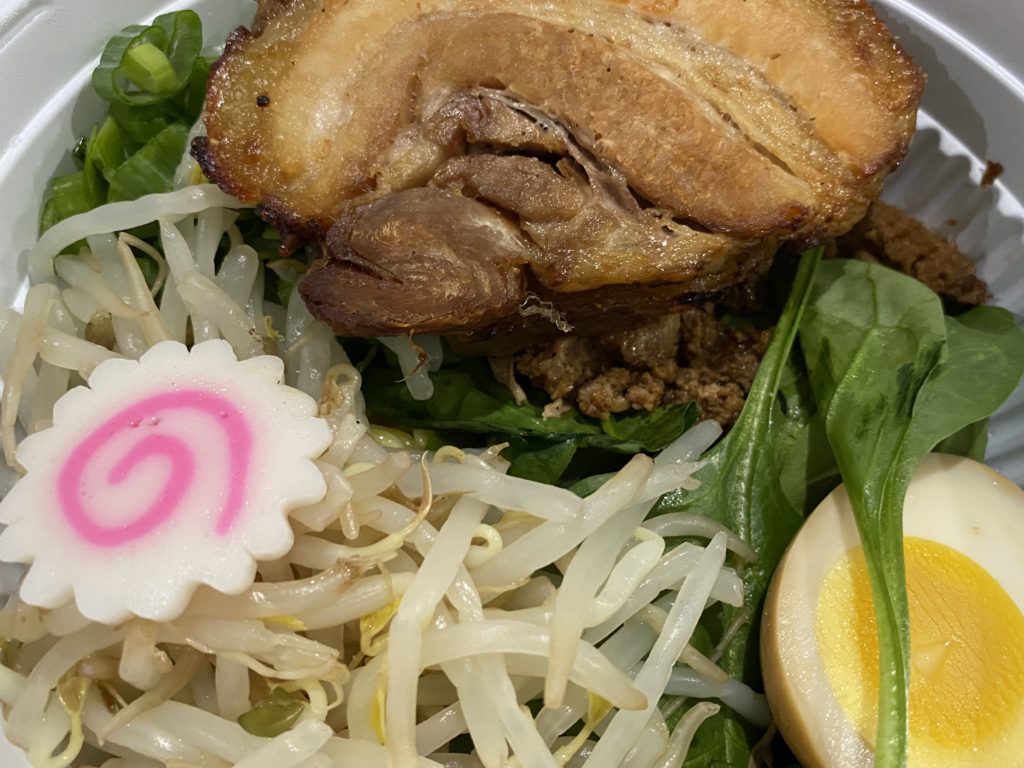 Just stayed in watching bad news after bad news. While the Coronachin virus continues to wreak havoc on humanity, and having a fun time killing Americans, and as if that's not enough, Americans further aggravated their national problem by riots and looting, and burning edifices. I think many Americans only care for themselves, not for others and are not truly concerned for the welfare of their community and their country.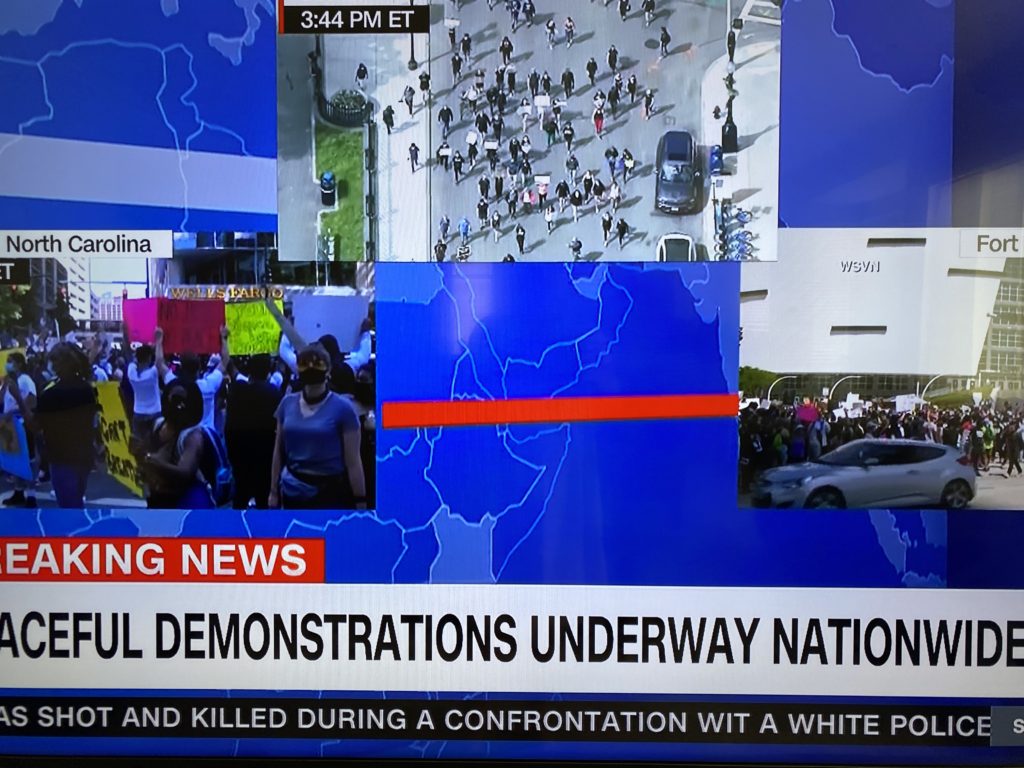 The protest rallies became an opportunity to break into stores and cart away merchandise that they didn't pay for. Many people were caught on camera demonstrating how uncivilized this first world is. I felt embarrassed for their country. Americans have every reason to be proud of themselves. Their country is progressive and is first in many ways. But these riots and stealing? This spells THIRD WORLD! Thankfully as of this writing, the looting had stopped.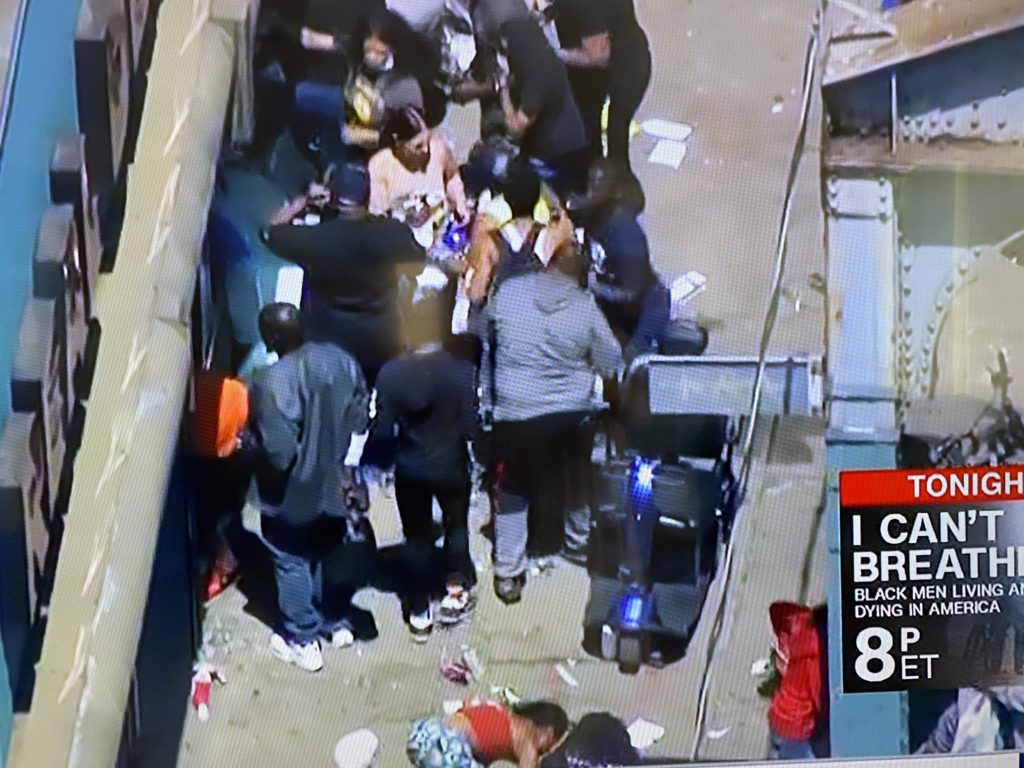 Despite the heat, someone wanted to hit some balls.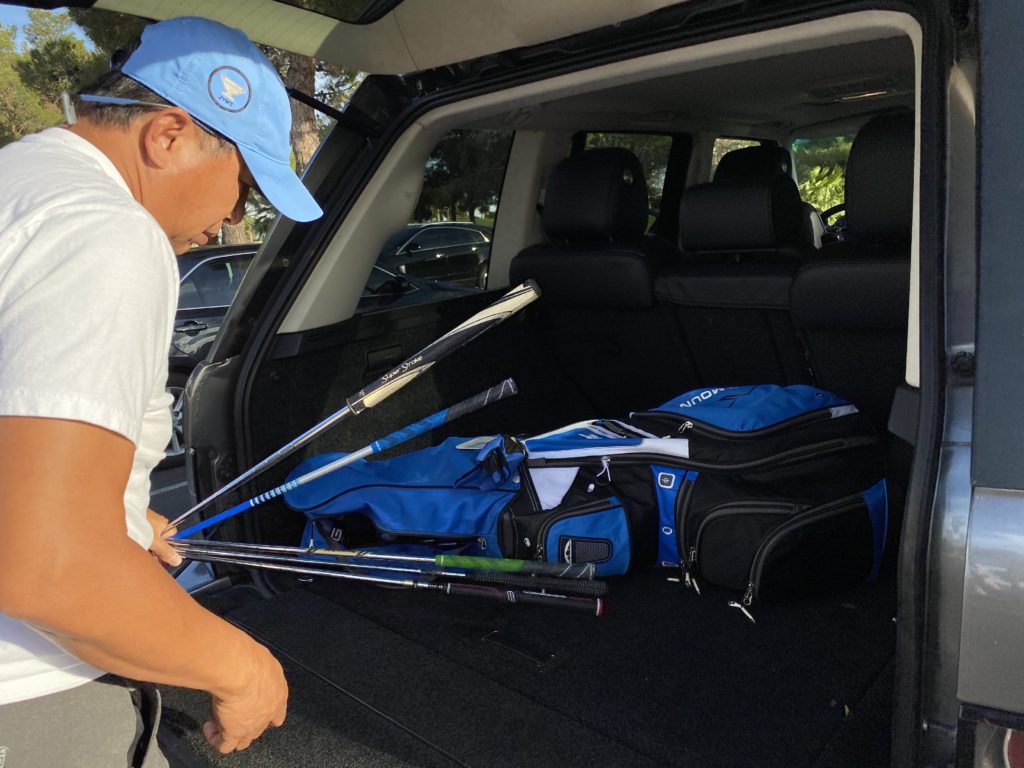 What a gorgeous scenery.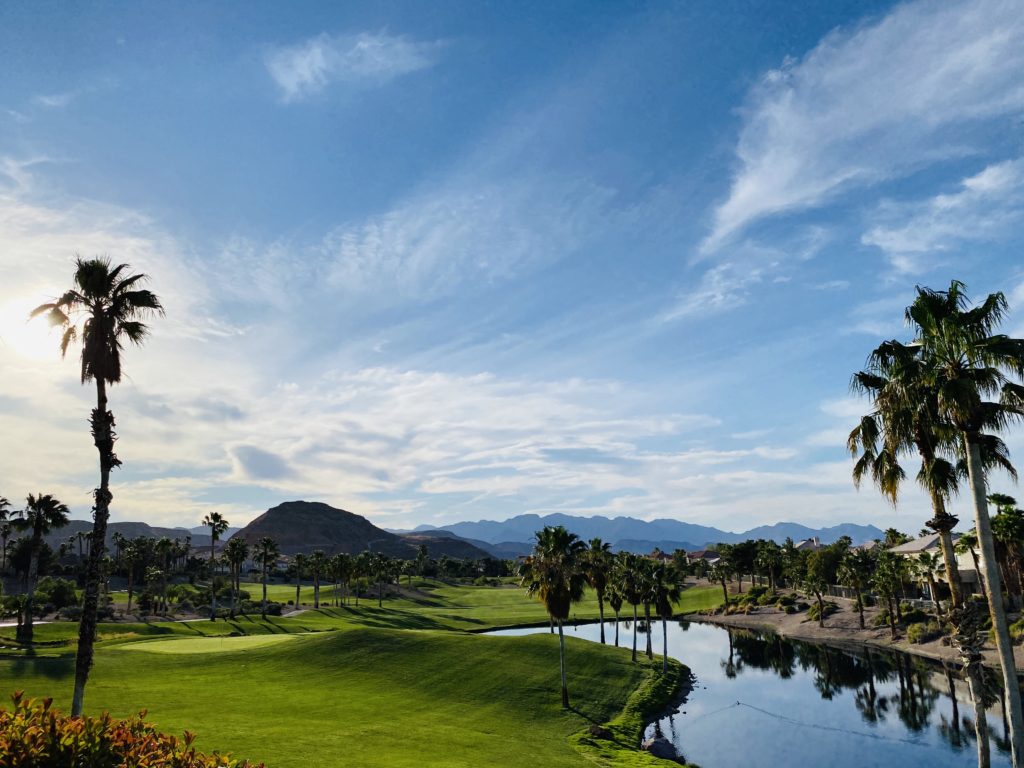 In just half an hour my husband was back, it was so hot daw. It's not good to be in Las Vegas at this time of the year. It's dangerous to be outside. Don't play golf when it's hot thinking that you can absorb the heat. Don't. You will endanger your health and life even.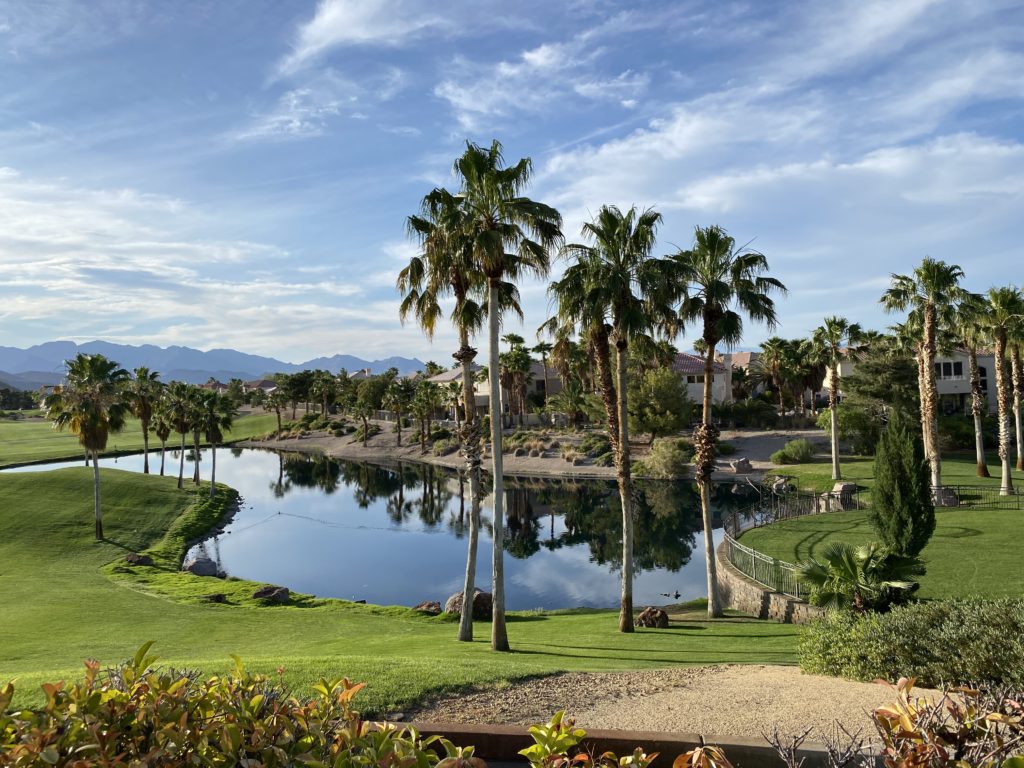 We drove around the hotels and casinos at the Strip and missing were the sexy girls in feathery costumes with their big rounded buts and front bumpers exposed. We didn't see fancy cars nor a parade of young ladies in bikinis crossing the street during summertime. Las Vegas became a place of serenity and solitude.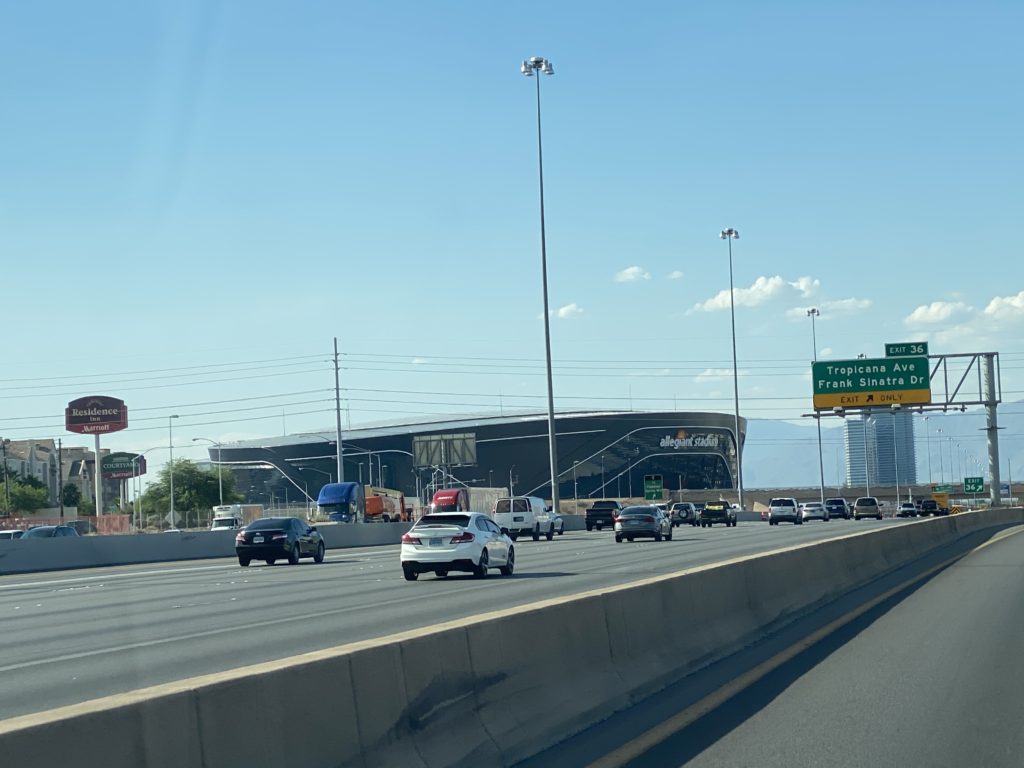 The new stadium is almost finished unfortunately no one will come to watch the games while the virus is still on a rampage.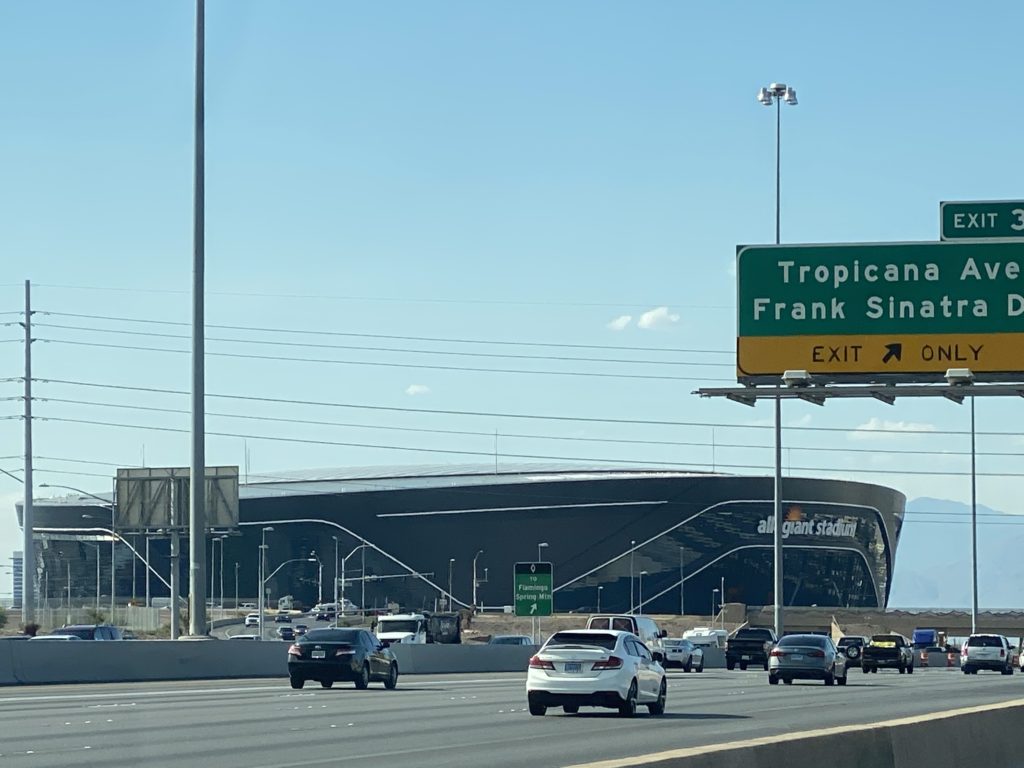 Gone were the throngs of tourists waiting for the spectacular Bellagio fountain shows.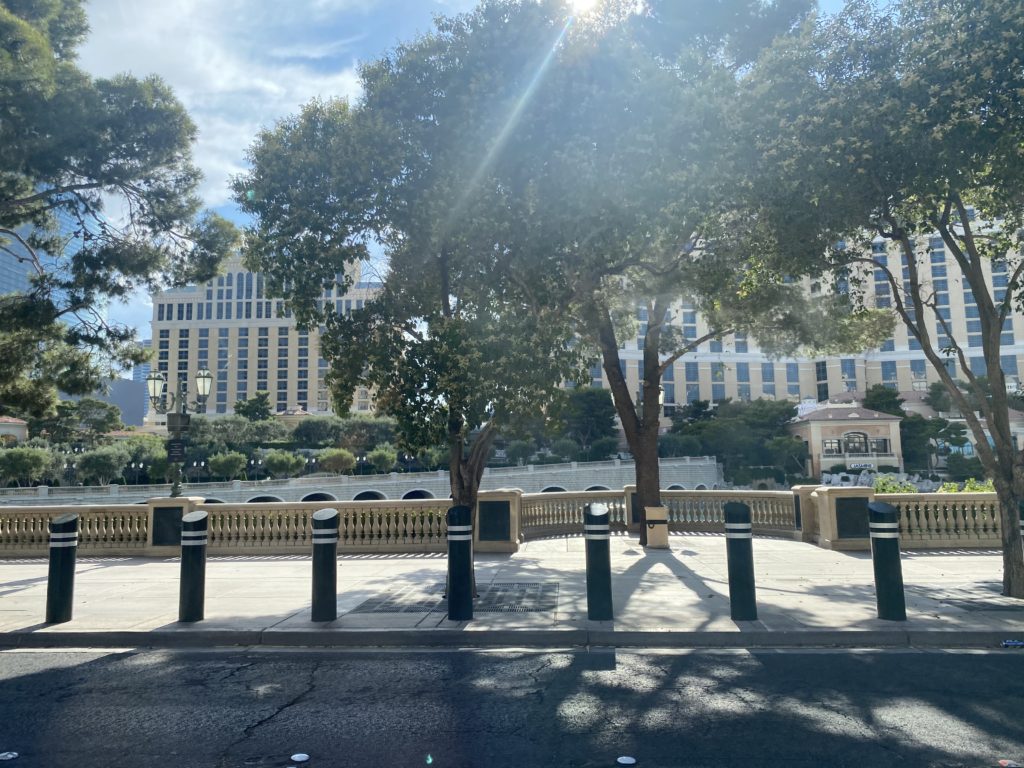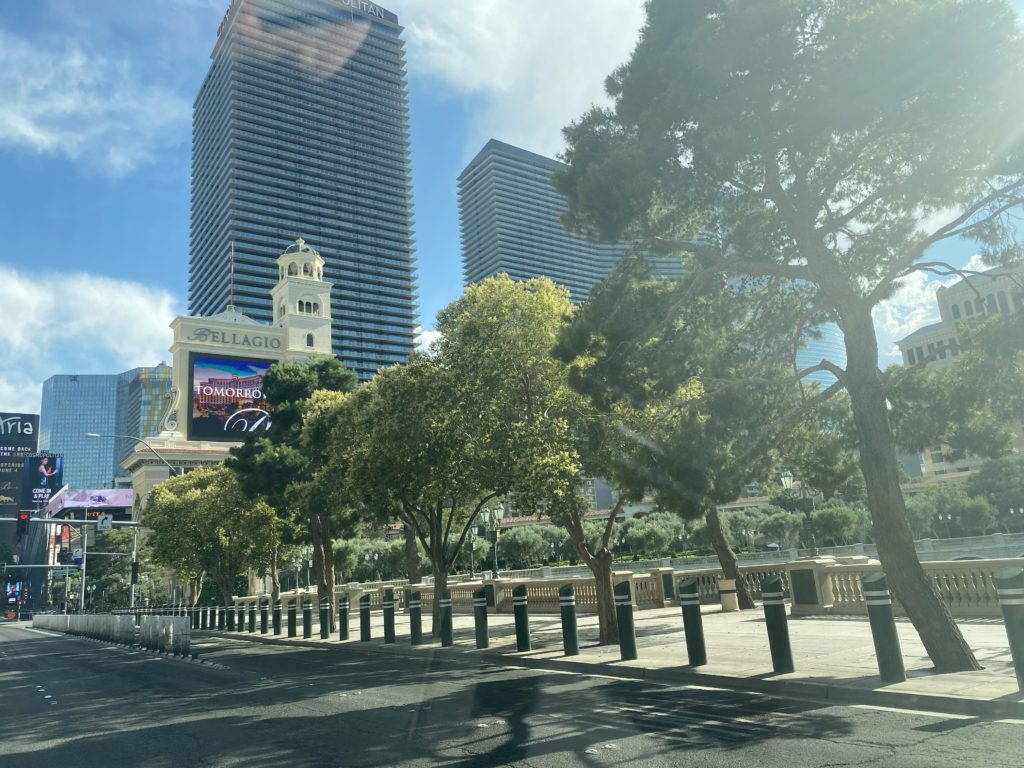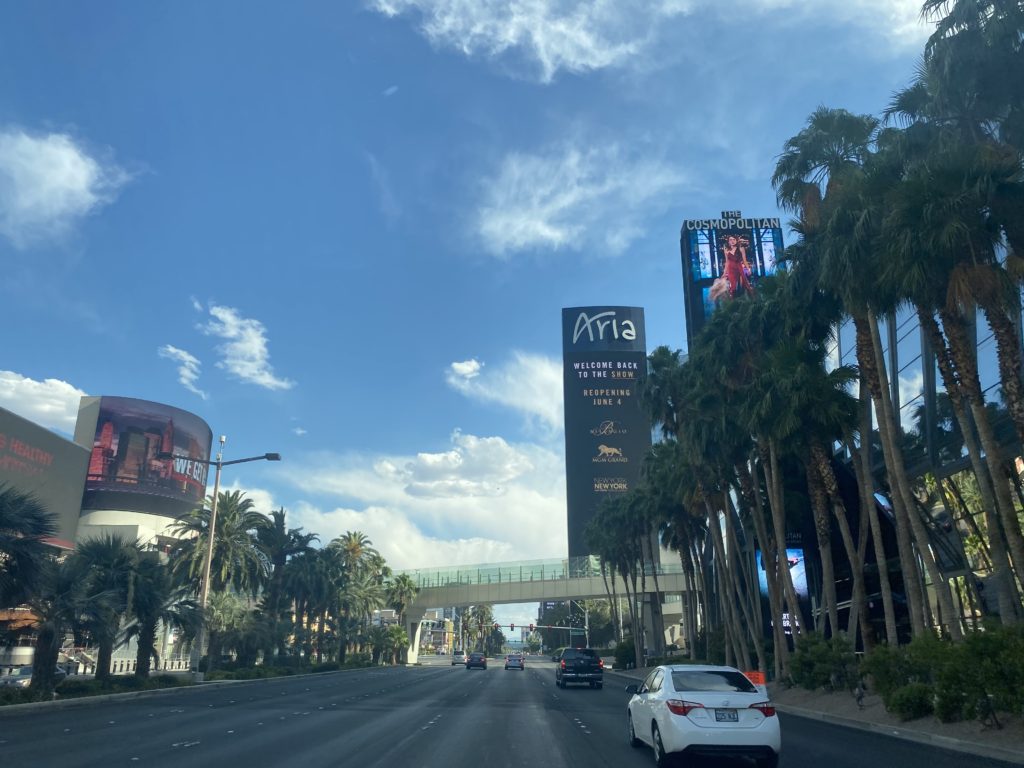 No more shopping. Maka relax muna ng bayad sa credit cards. For the first time in a very long time, $50 ang bill ko sa American Express.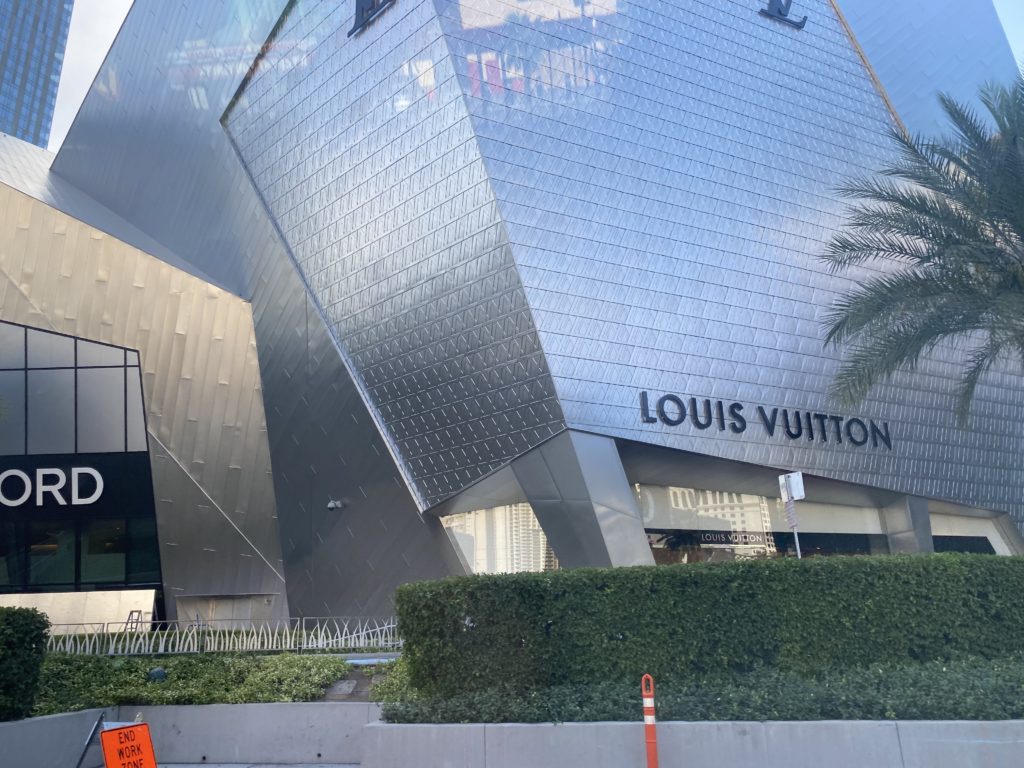 Lonely in Las Vegas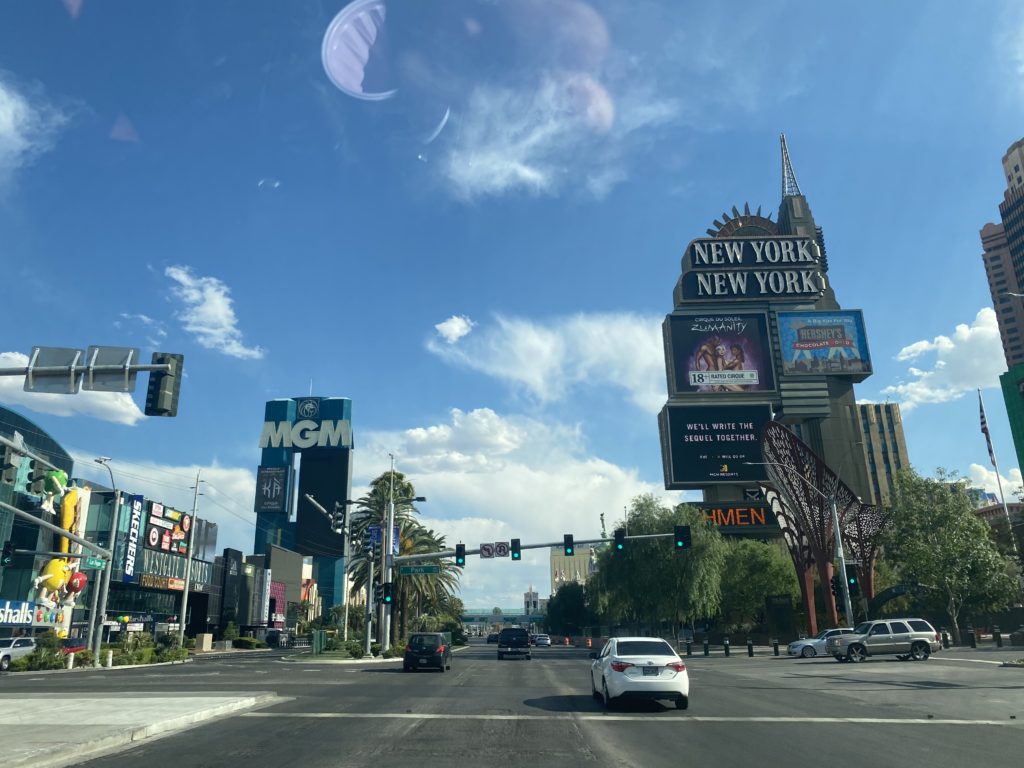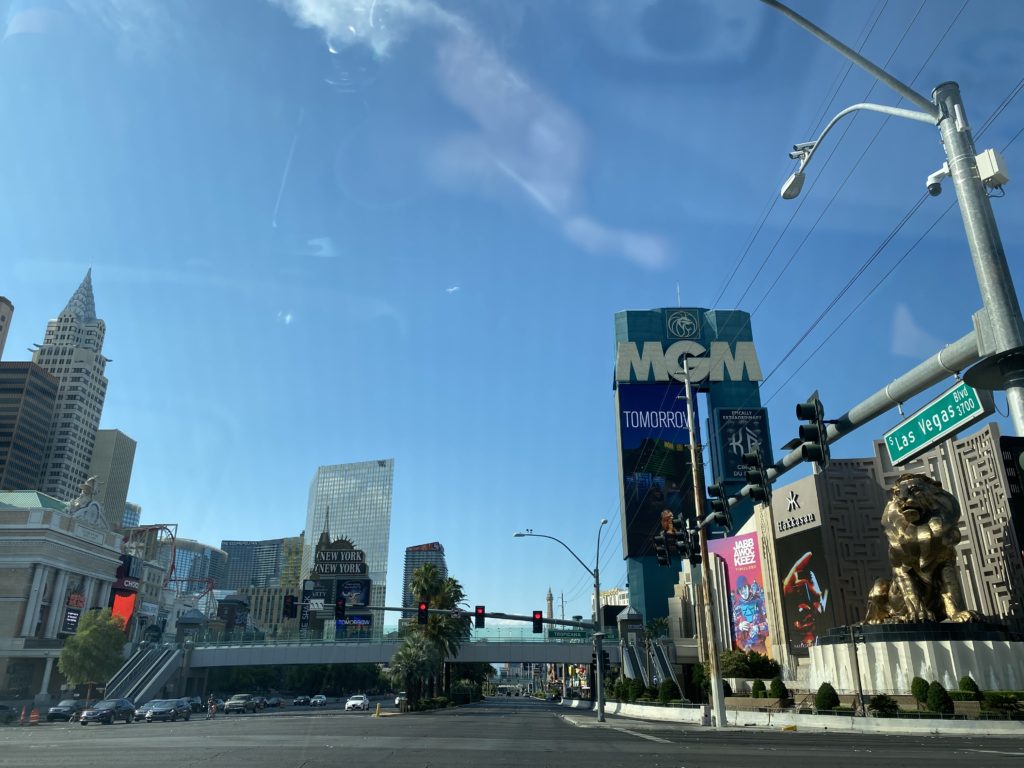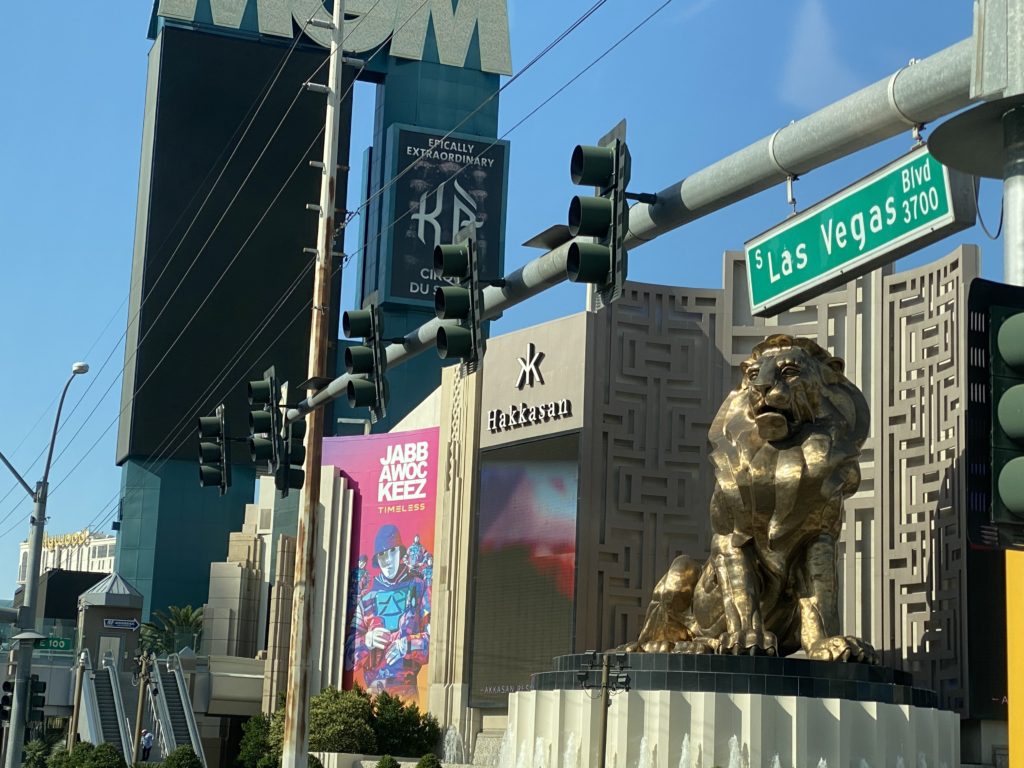 We got bored after a few days. No golf, no eating, no pasyal, no shopping so we left. Bye for now Vegasy.
First stop Popeyes, where else.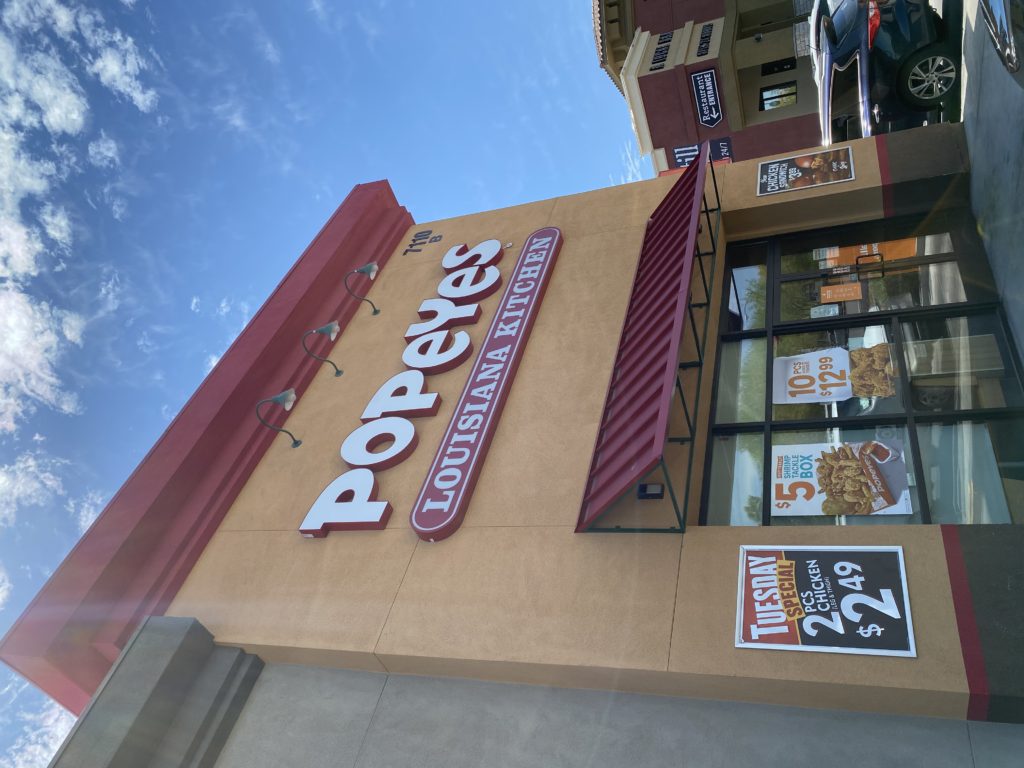 Drive thru only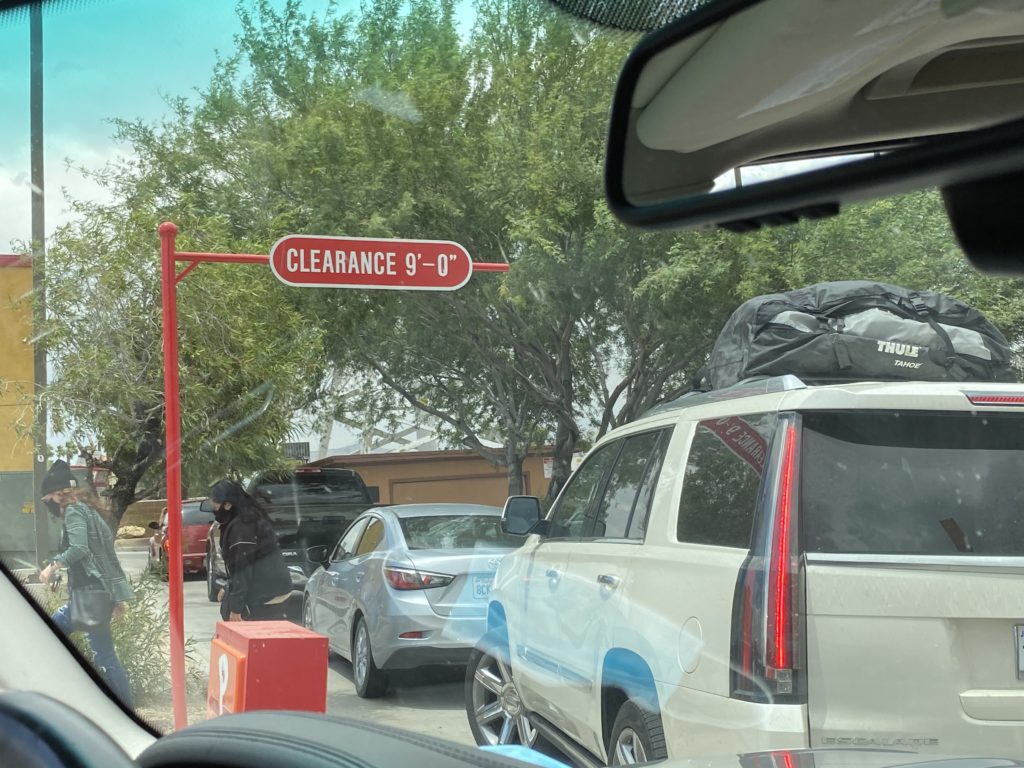 Kawawa ang driver, hindi makakain, tingin-tingin, takam-takam, langhap-sarap.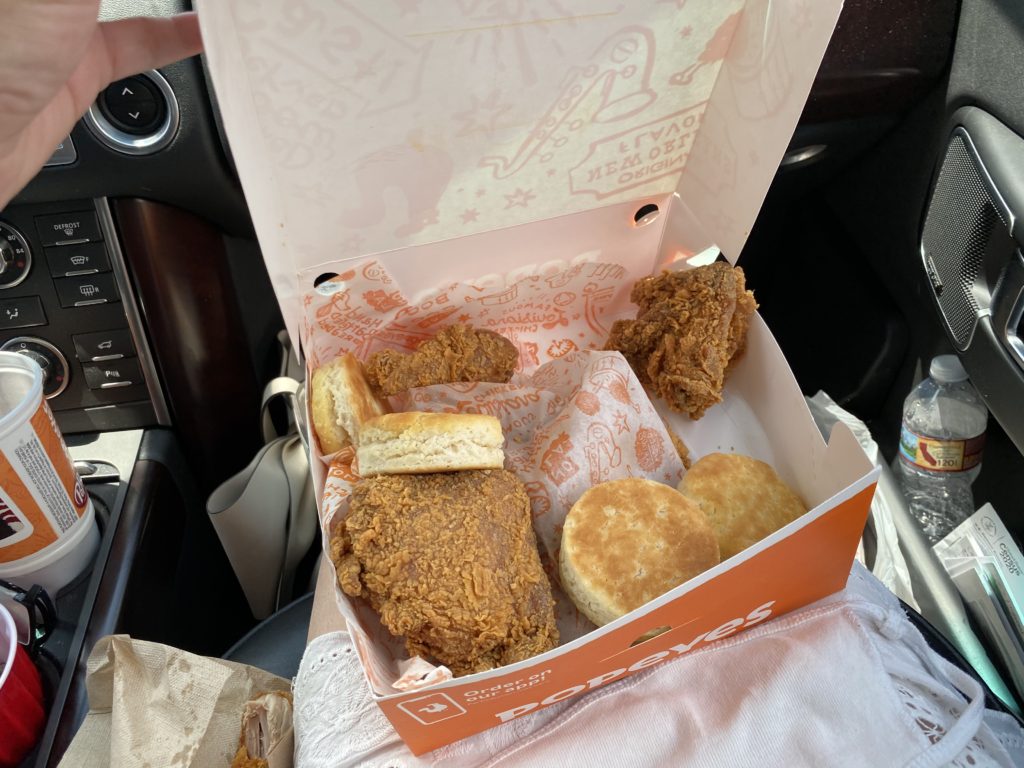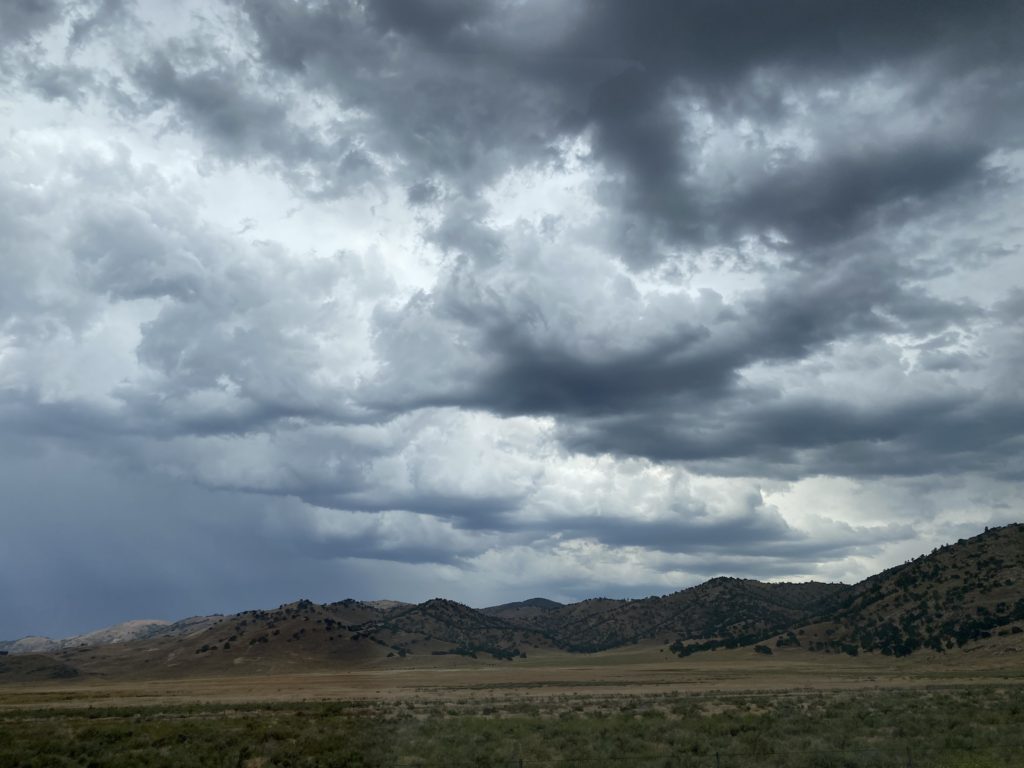 One of things that entertains me on road trips is the sight of car carriers. I feel happy that the automotive industry is still moving forward despite the economic deterrents caused by the imported virus.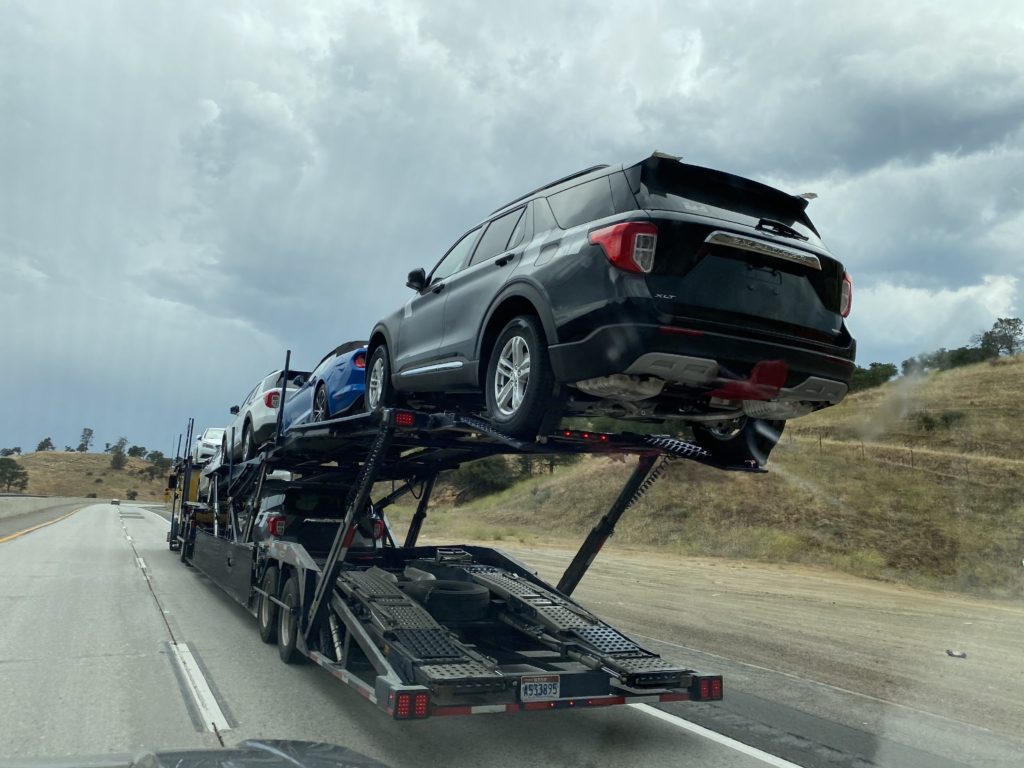 We saw a convoy of trucks full of garlic. My husband was wondering who would consume that much garlic, eh kasi sya hindi mahilig sa bawang. Kami ni Oyen are garlic lovers kaya takot sa amin ang mga aswang.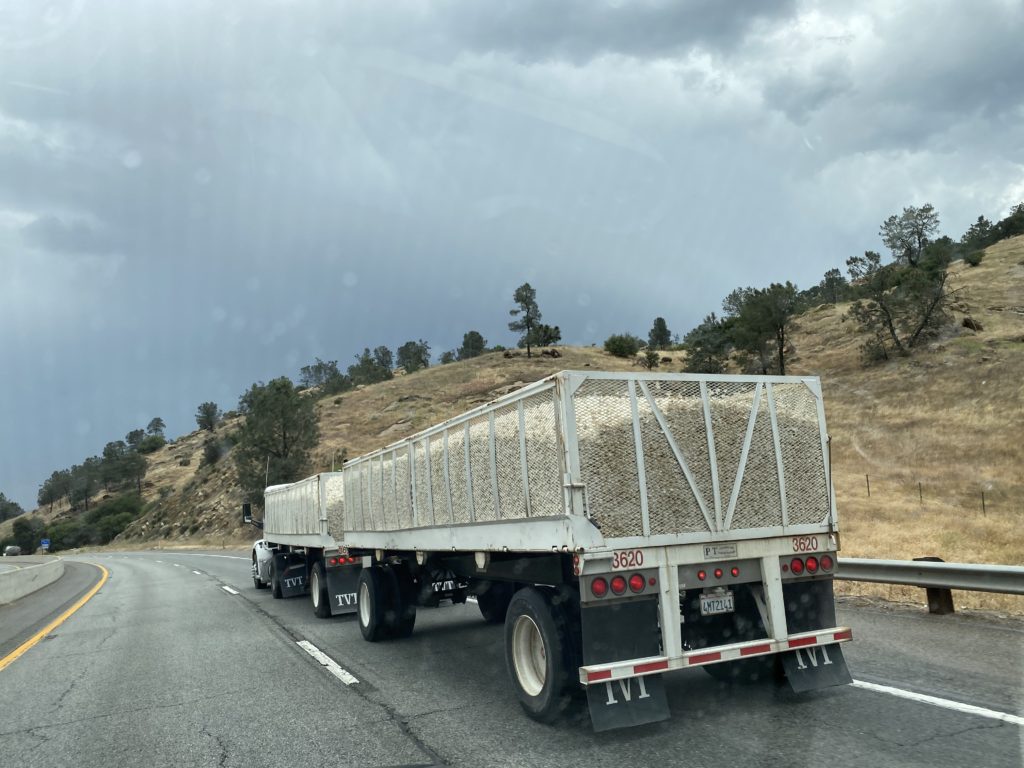 It's relaxing to look at the blue sky,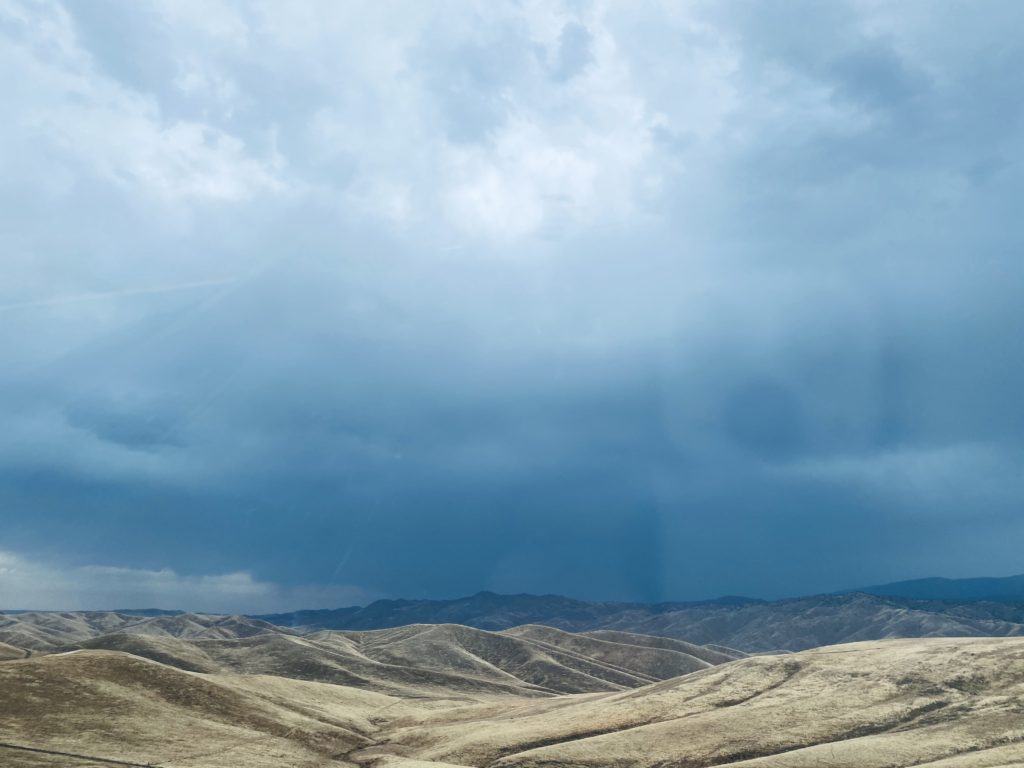 O, time out uli. Kaya naman lalong yumayaman itong Starbucks. If one cup of coffee is equivalent to one share of stock of Starbucks, my dearest husband would have been a board of director of this company already.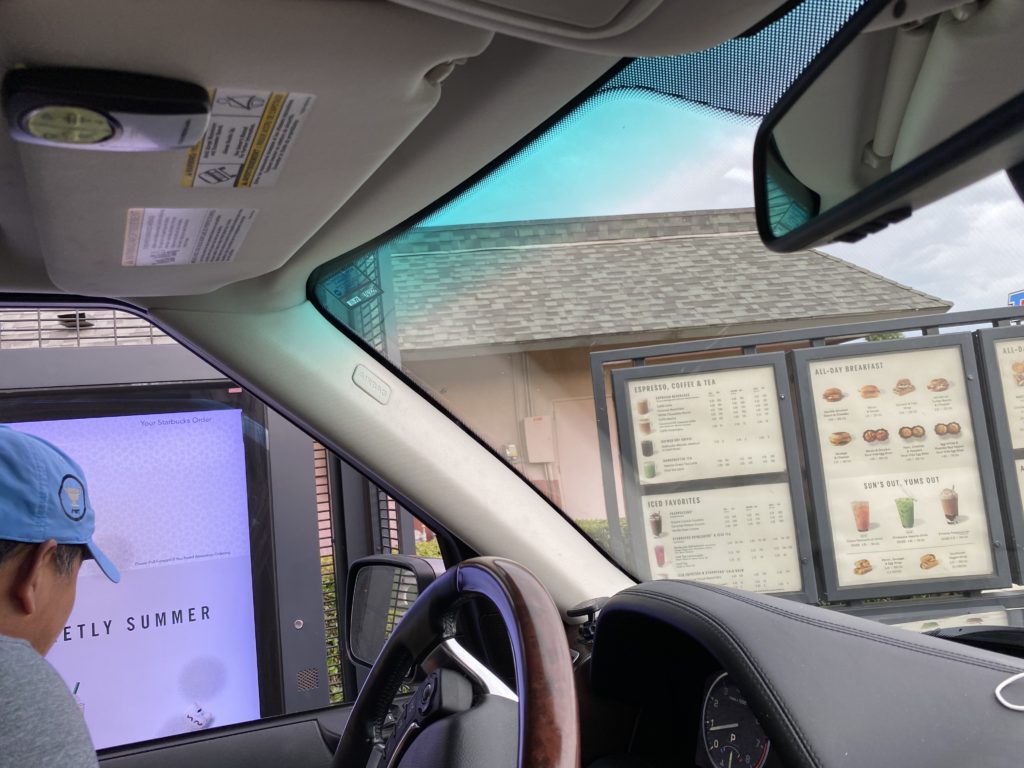 As you get older, the more you will appreciate the sky, the sun, the moon, and the stars.