Nov 30, 2020, Monday
My long stay in the US ended today. We came here in March for my daughter's destination wedding in Sonoma and on that very same day a lockdown was ordered and a three-months shelter-in-place followed here, in the Philippines, and all over the world.
Edmund and I had planned on going back to St. Andrews in April 2020 after the Holy Week that's why my return ticket was booked for April 4 but here came the deadly virus that ruined our schedules and altered all our lives in ways we could never have imagined.
Despite the frenzy, chaos, and fear, I was able to enjoy some parts of my stay by spending time with my family. Oyen discovered her baking and cooking talents, Edmund busied himself in the garden. I also overcame my fear of dogs. It's almost a miracle that not only I am no longer afraid of touching and carrying dogs, Mochi became my best friend, emotional support, and loyal companion.
I spent a few days alone with my son but a few days is never enough but I am still grateful for our mother and son moments.
When I told him I was leaving, he said it was too soon. It breaks my heart to leave him but it's time for me to go back home.
Actually before the pandemic began, I asked him to accompany me for a year of exploration. Just gallivanting, immersing in other cultures in far-flung areas like Ireland, South Africa, or live for months in other parts of the world but he didn't want to.
This traveling dream now seems to be a thing of the past until such time that the world has defeated the deadly virus and no new ones sprout. Let's keep our hopes alive.
For now, my only travel would be to the airport.
The PAL manager helped me with my bags, assisted in my check in, helped me complete the documentations.  When he noticed that my luggage lock was broken, he requested the counter to tape it or talian daw. He patiently waited and walked me to the security area.  He made sure I was okay before leaving me.  Five star service.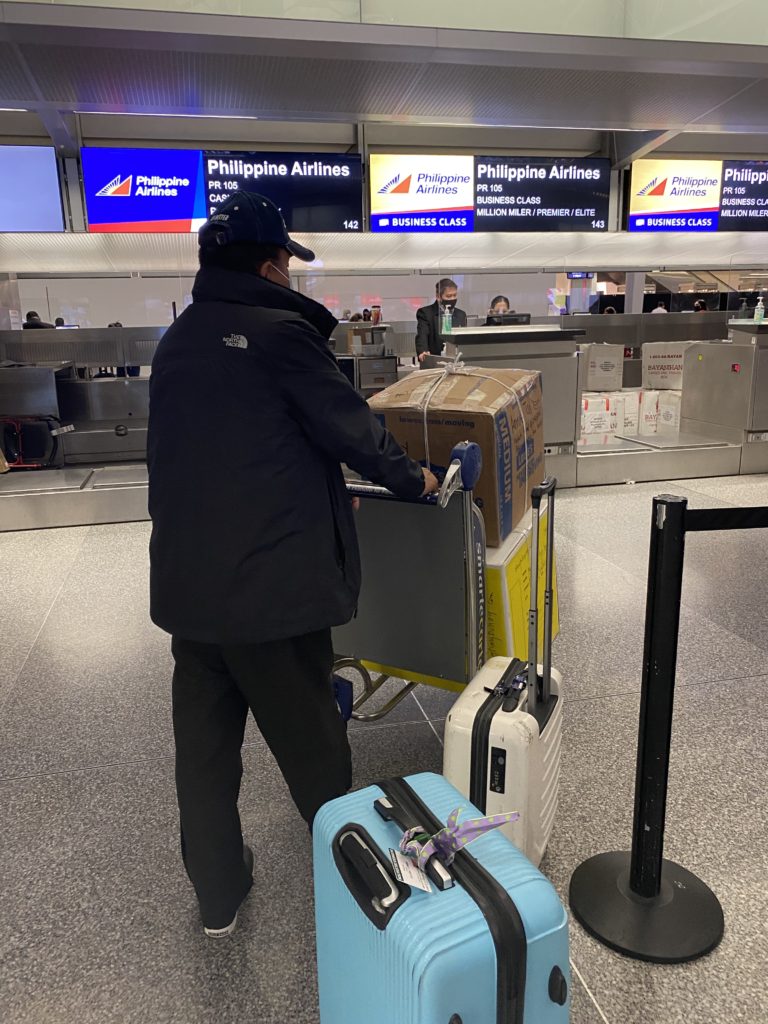 When Edmund and Oyen left for Manila the airport was almost empty. Ngayon to my surprise it seemed back to normal. The flight was fully booked.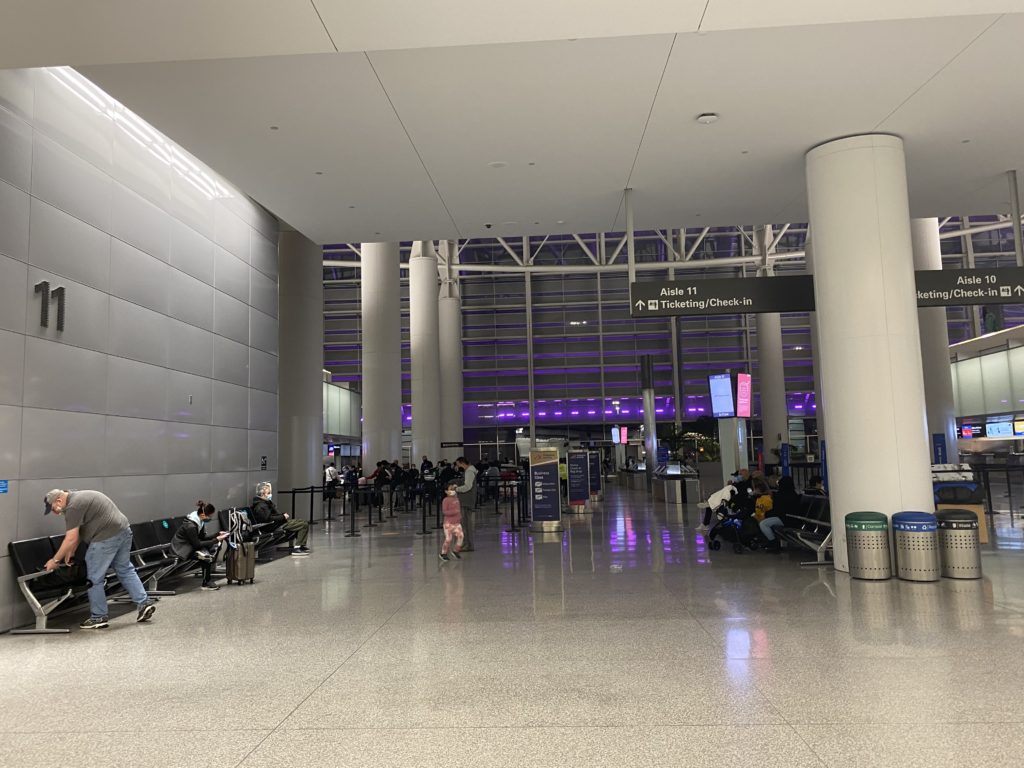 Mabuhay lounge was closed.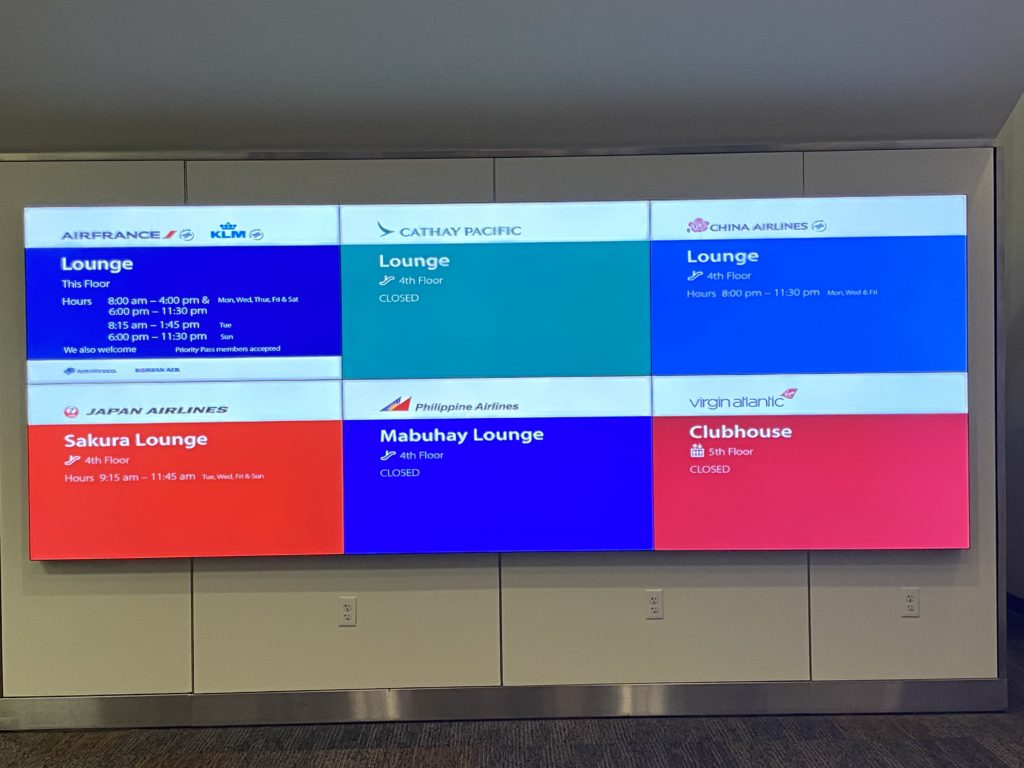 I was feeling anxious  and blue so I bought a small tetra pak of buko juice to relax me.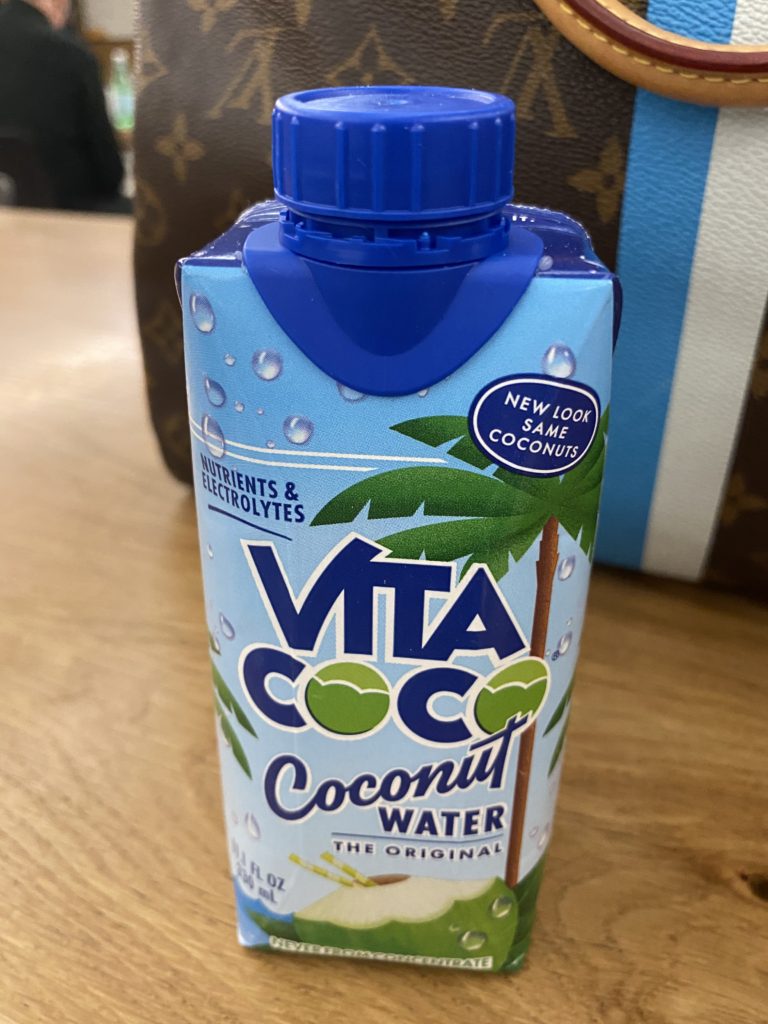 c


It was gloomy at the airport.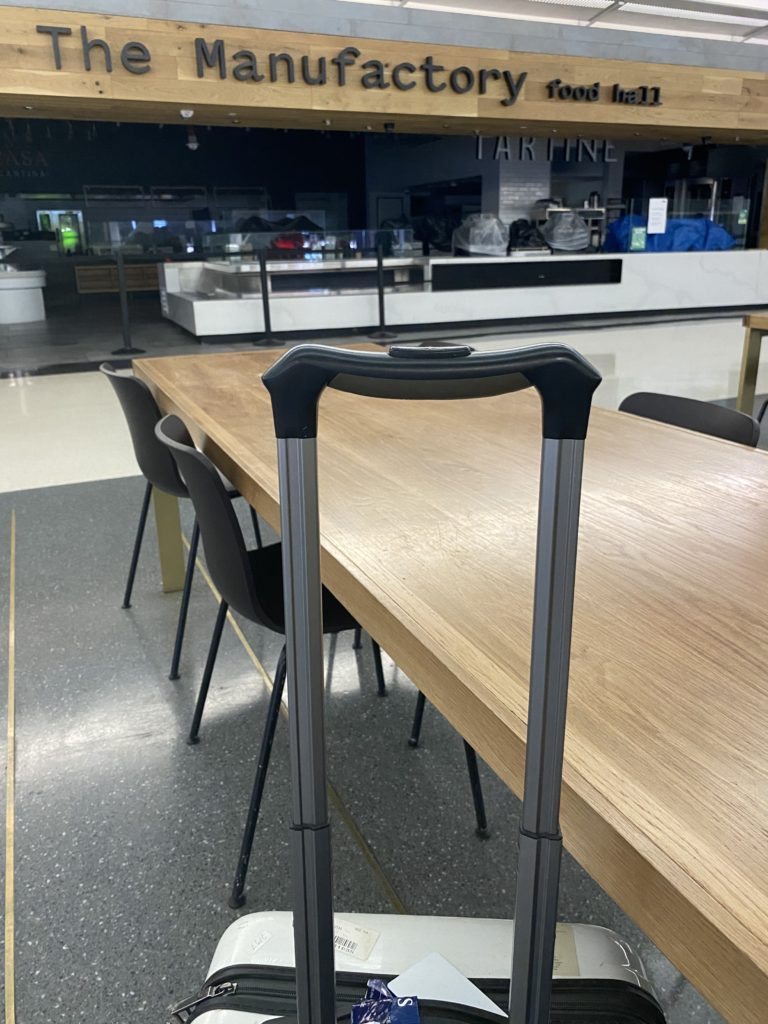 As soon as I entered the airplane door,  the flight attendant gave me this face shield.


f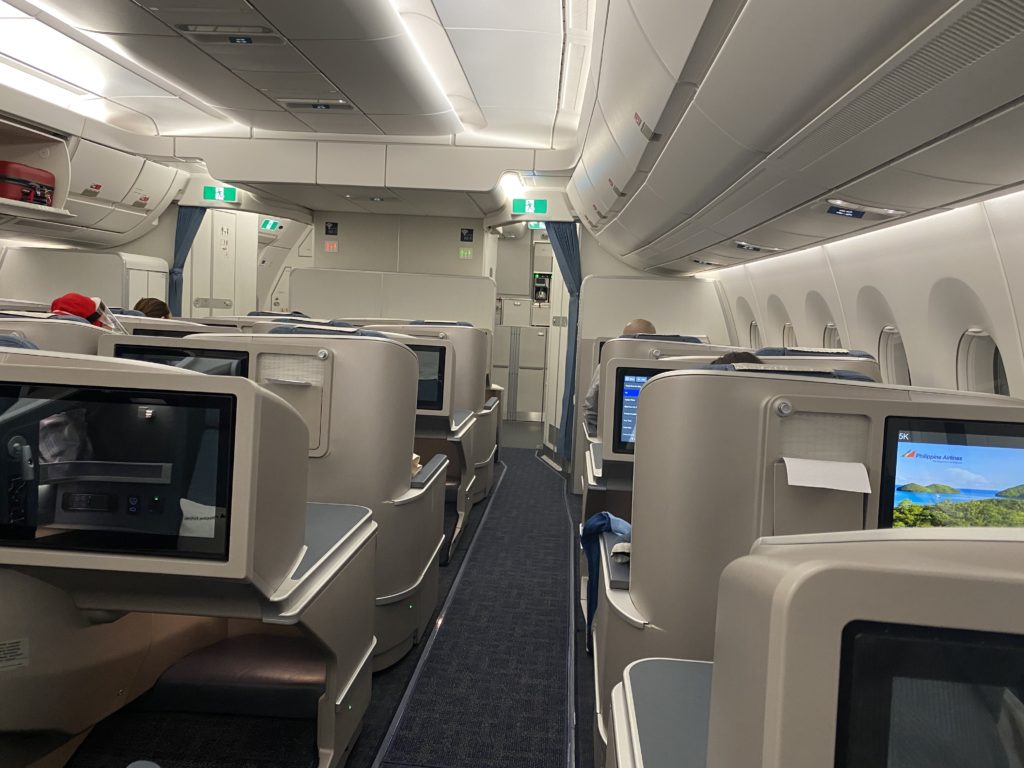 Every seat was occupied, pero buti na lang the seats are configured this way-  walang kalapit.  If I were to measure my distance to the guy behind me and to the passenger in front of me,  that would be less than the safety net of 6 feet.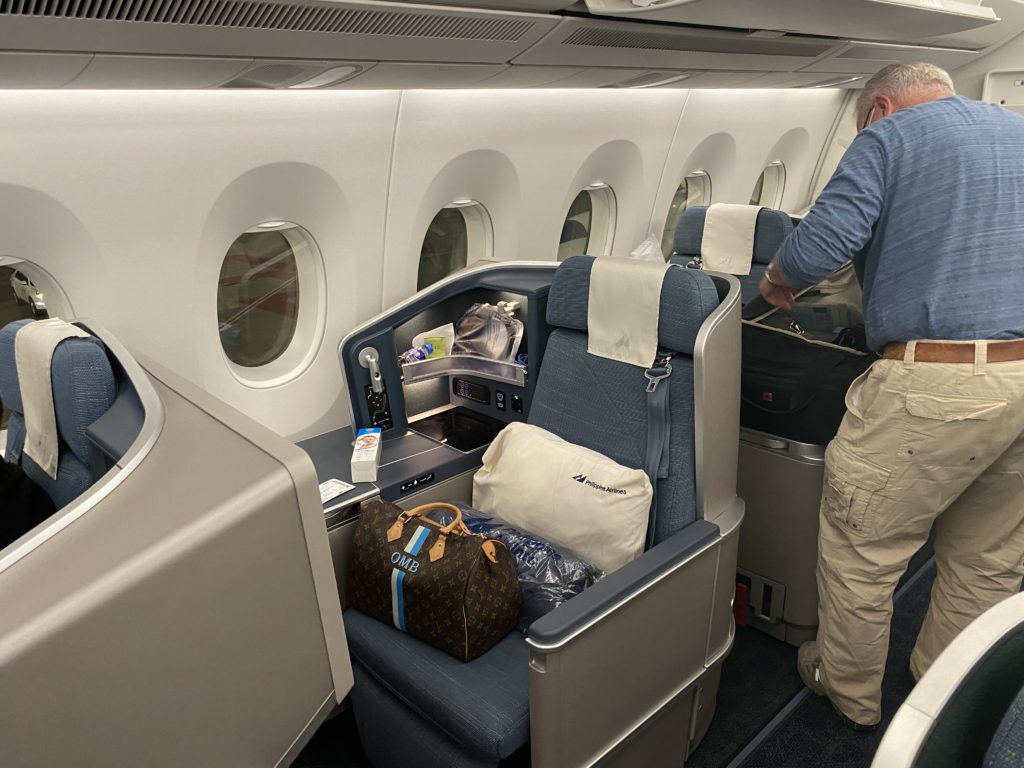 Bakit kaya malabo ito, mahihilo ako.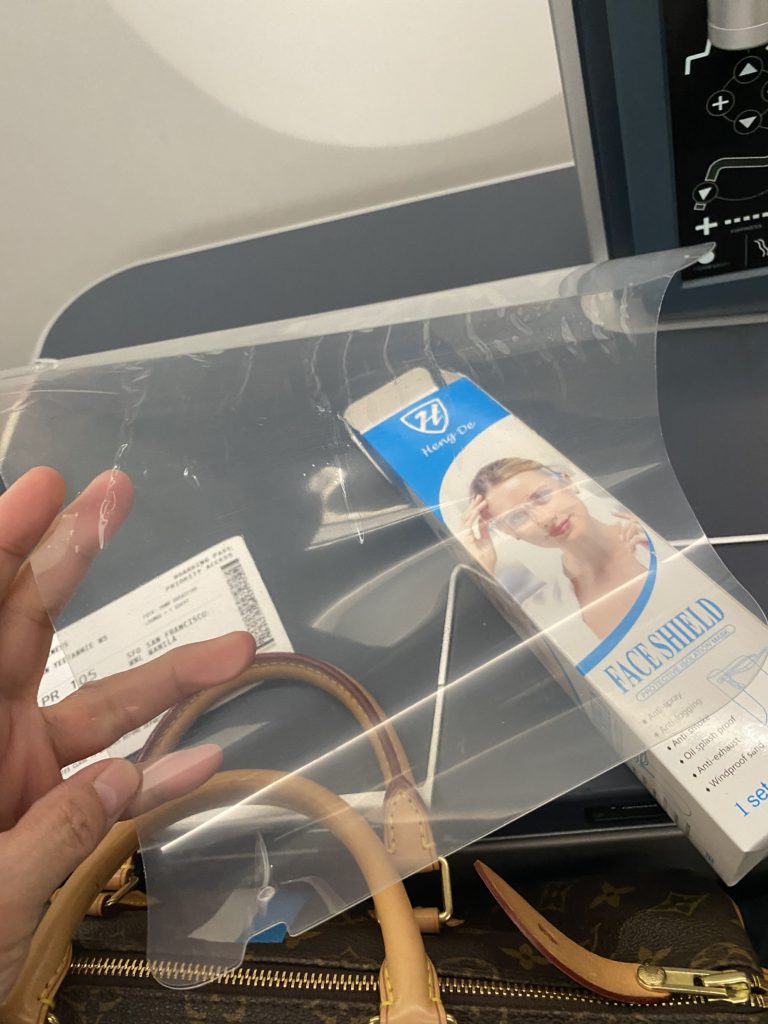 No more thick menu booklets, only one page of printed bond paper.  It's okay this way para throw away after the flight.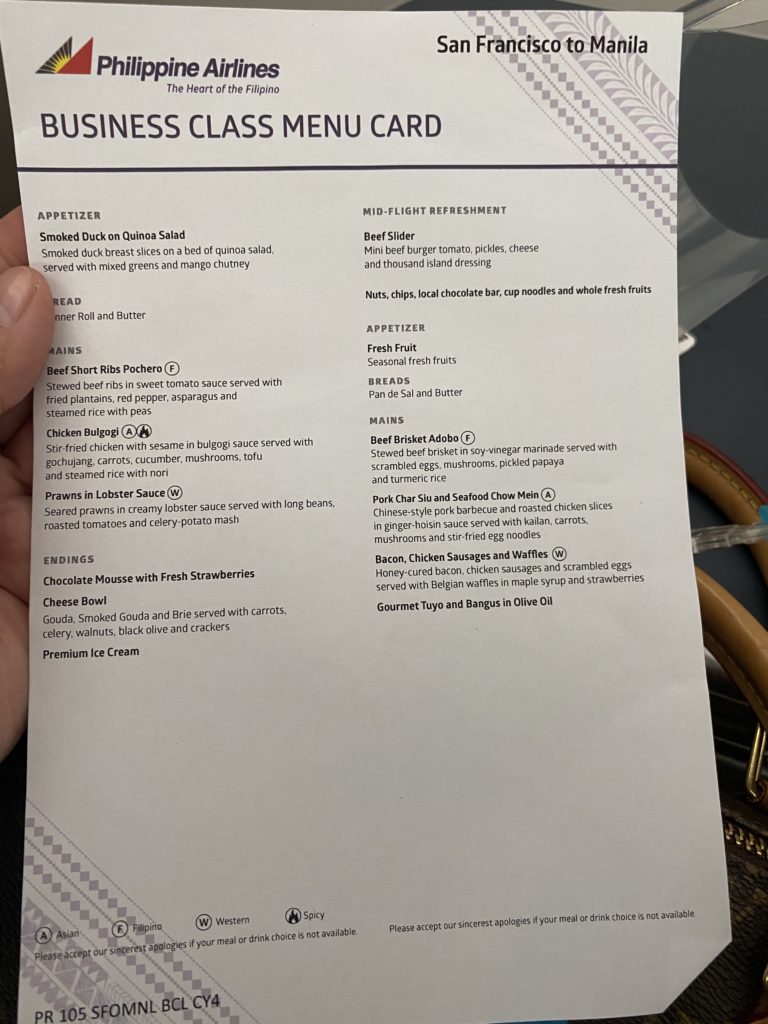 Under-chair bag compartment.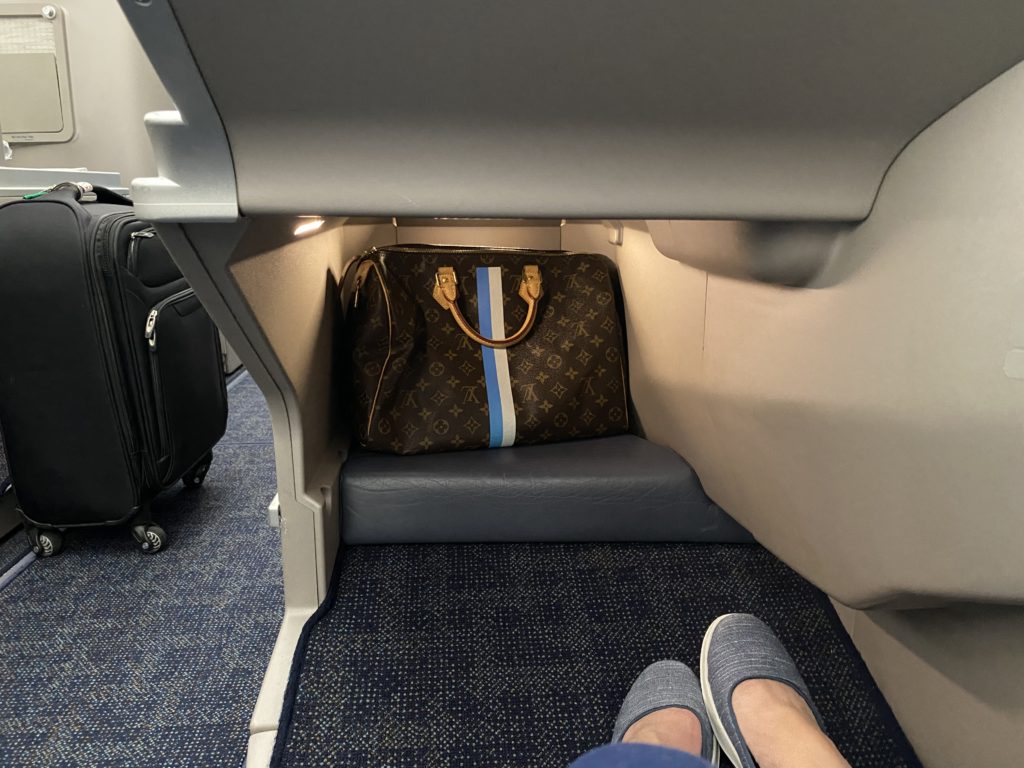 The usual fine-dining plating was gone. It was replaced with casual  dining style which was okay too.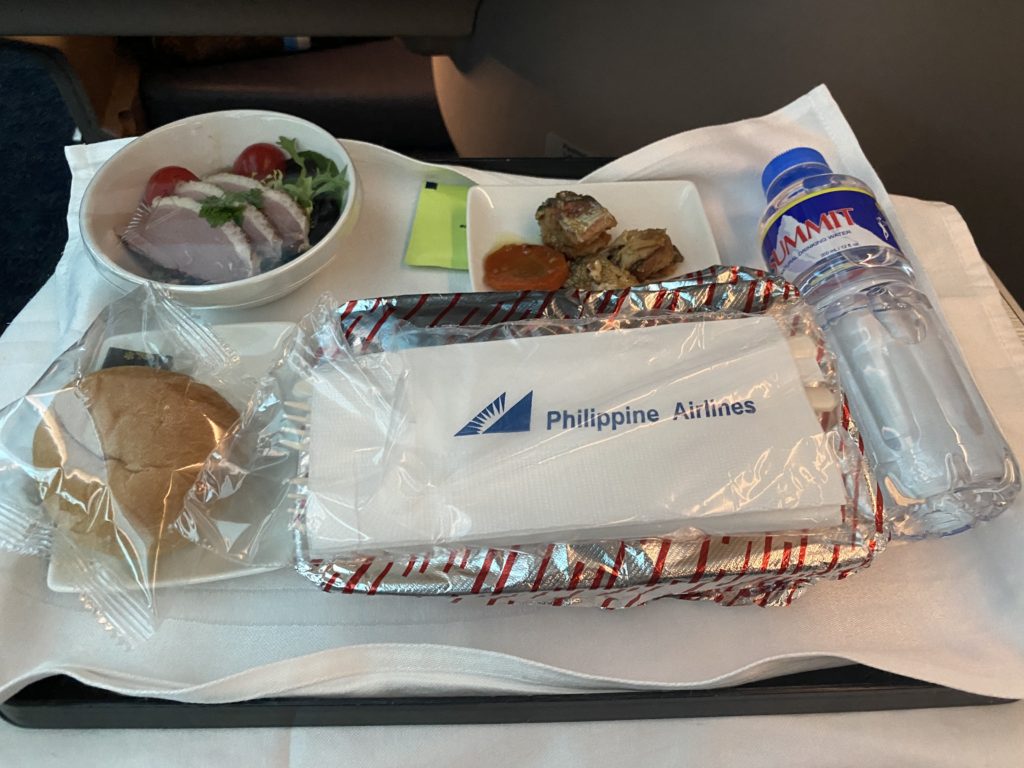 l had beef short ribs pochero and rice for dinner, and bangus sardines in oil para pampaalis ng suya.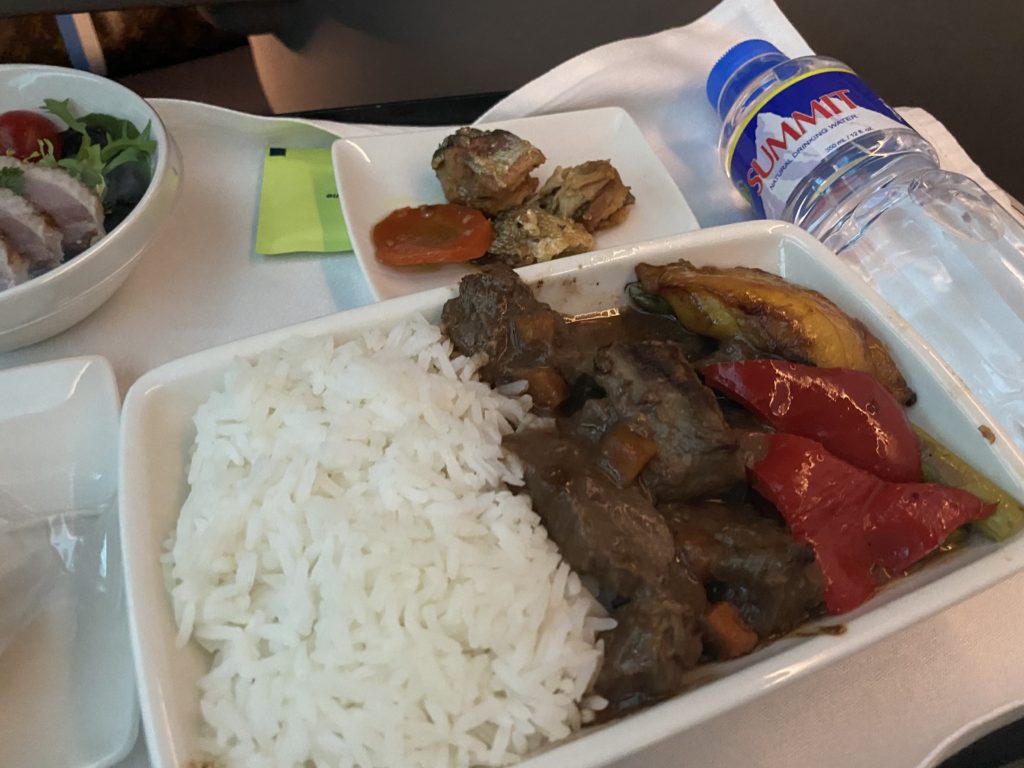 Slices of smoked duck breast with wuinoa and mango chutney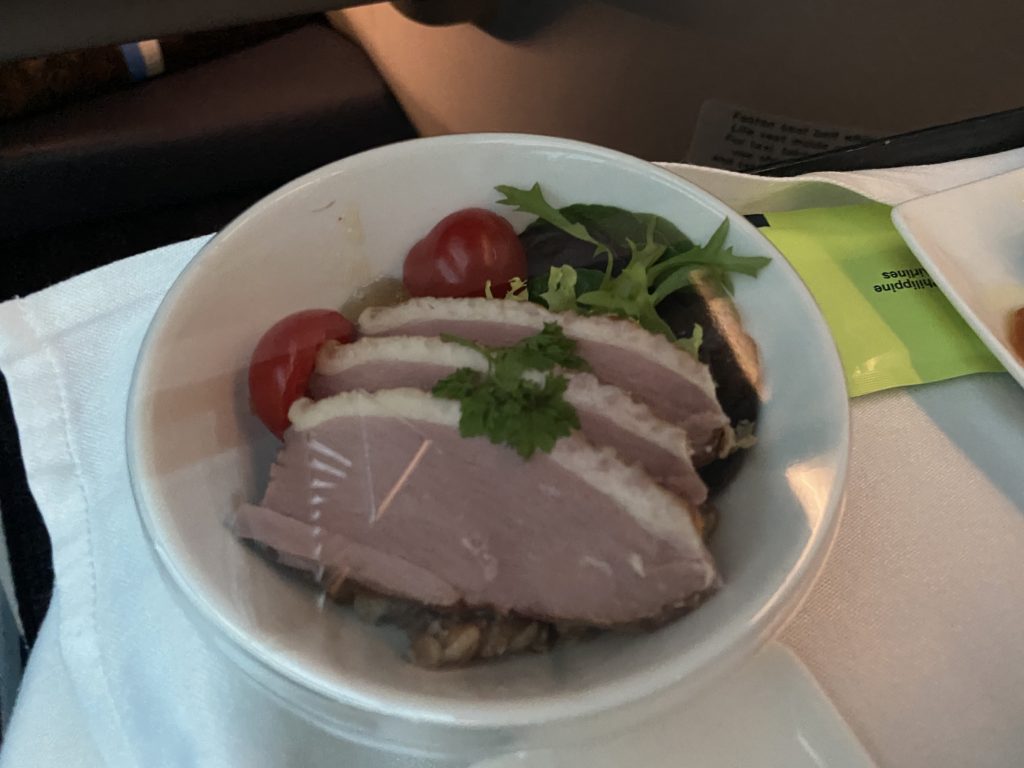 n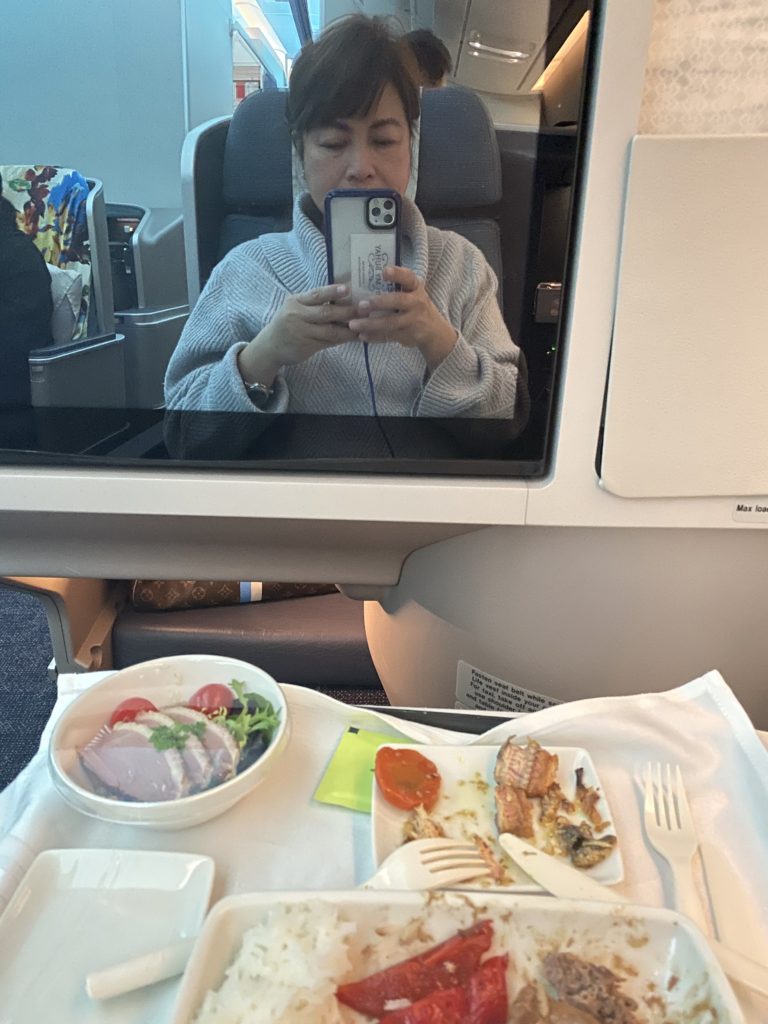 o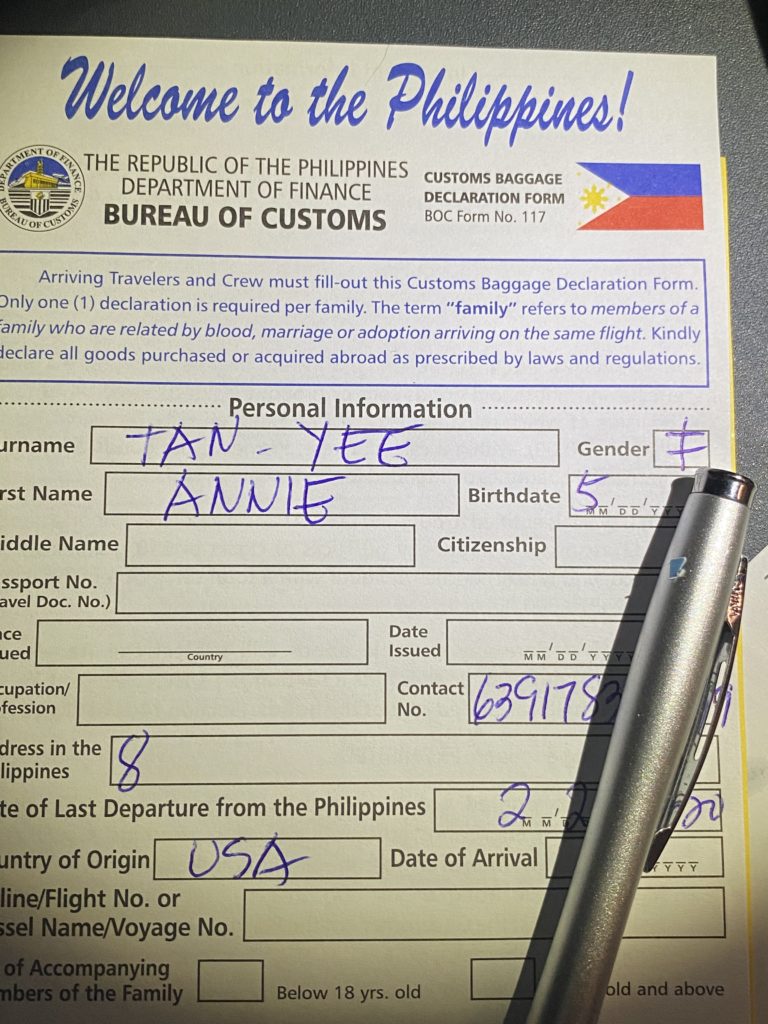 p  In the middle of the night I asked for the traditional arroz caldo.  Wala daw,  Korean intstant noodle na lang.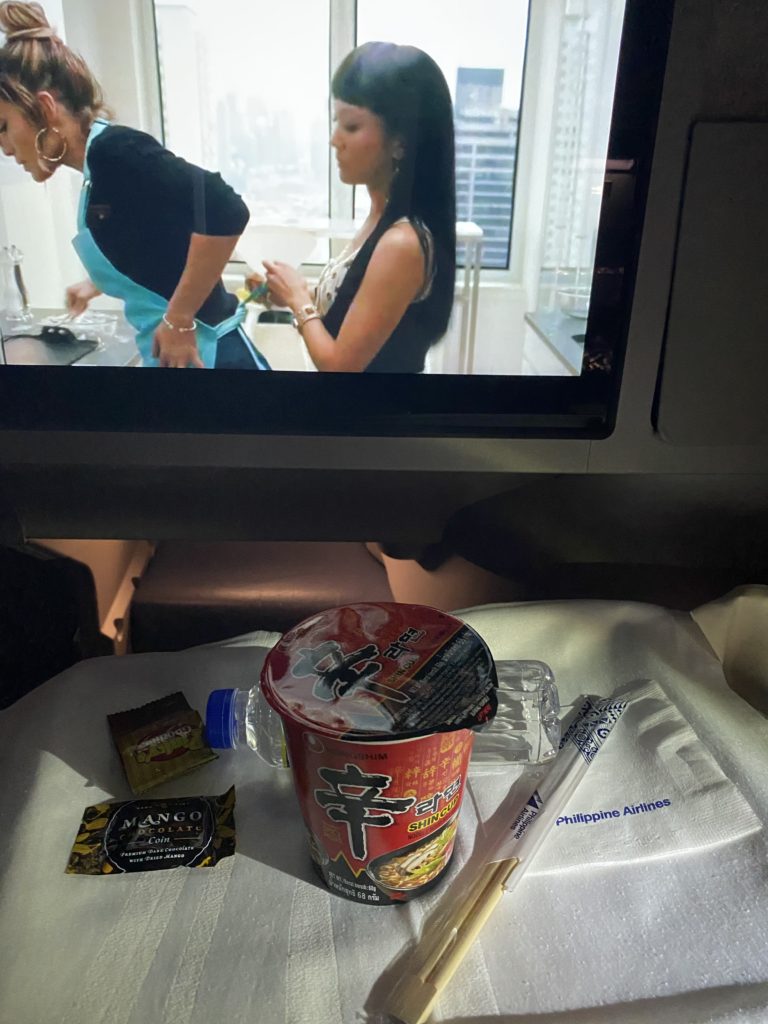 We're touching down soon.  Why do I still wear lipstick eh my lips would be covered naman and it would stain my face mask.  Wala lang, it's a force of habit.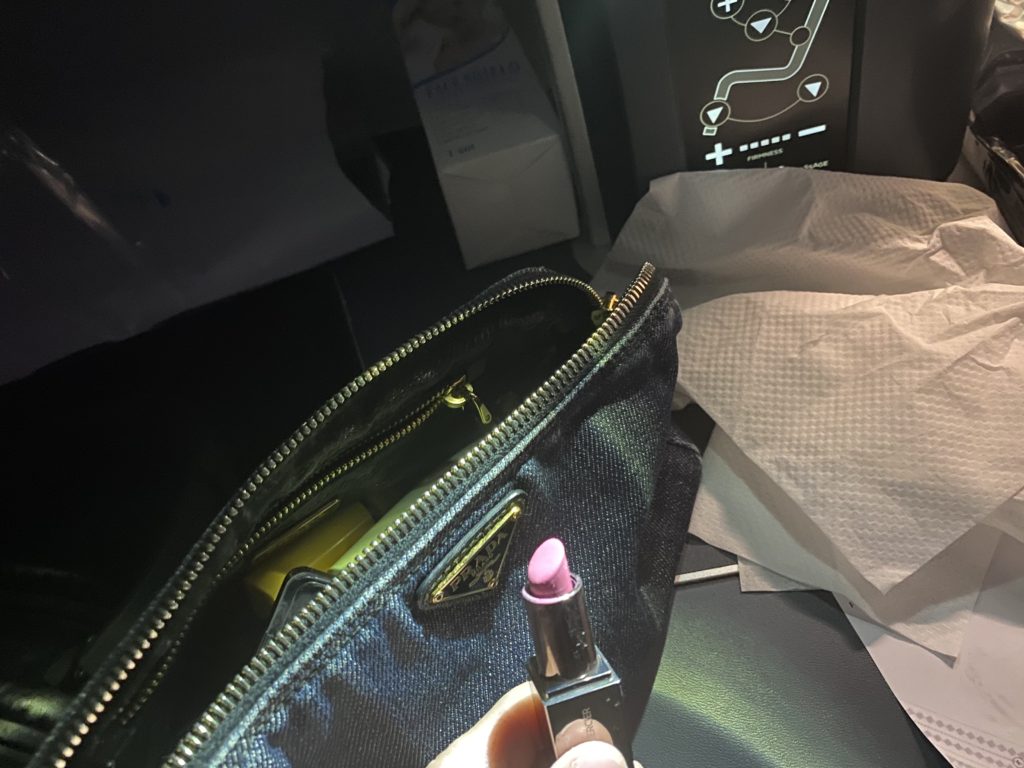 Flight attendants were rully covered like astronauts.  Their job is made ten times more difficult by the virus.   They are no longer allowed to disembark to spend a few days in the US to shake off the jet lag.  They are holed up inside the plane, going and coming back. That's nakaka-claustrophobic.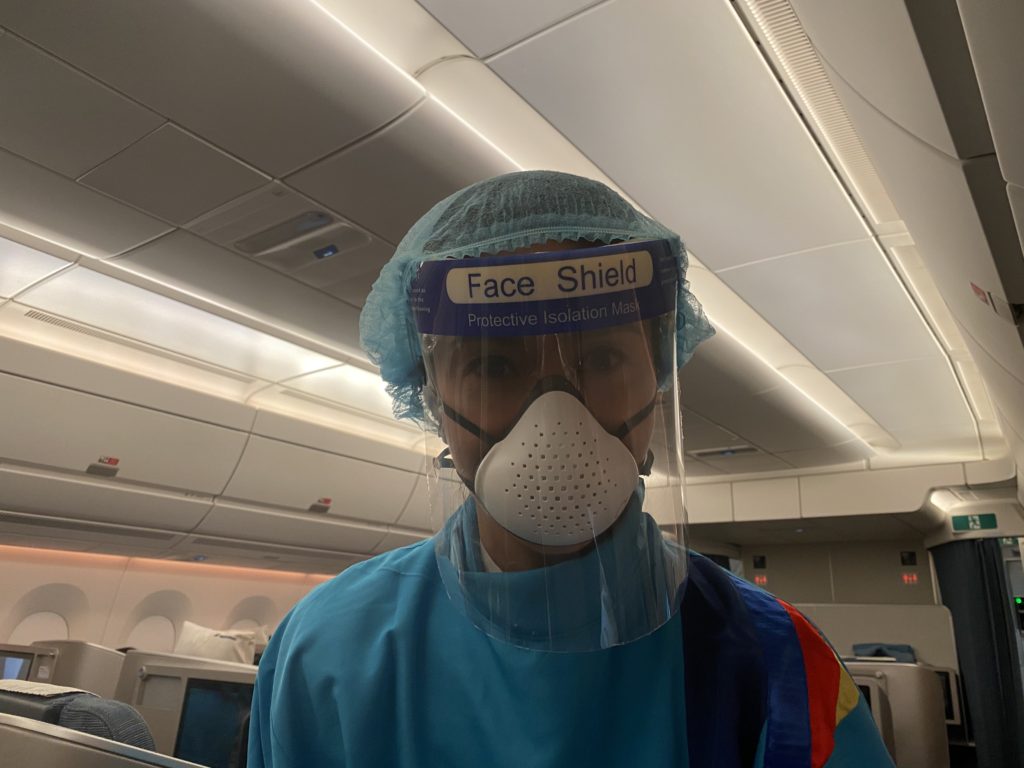 s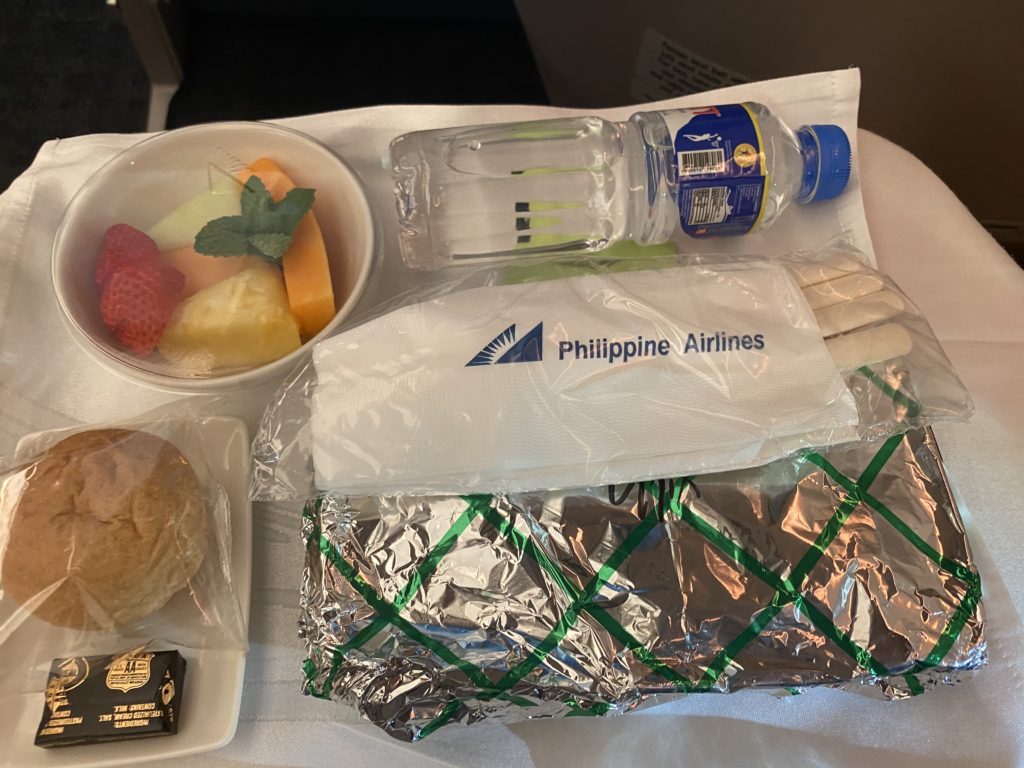 my breakfast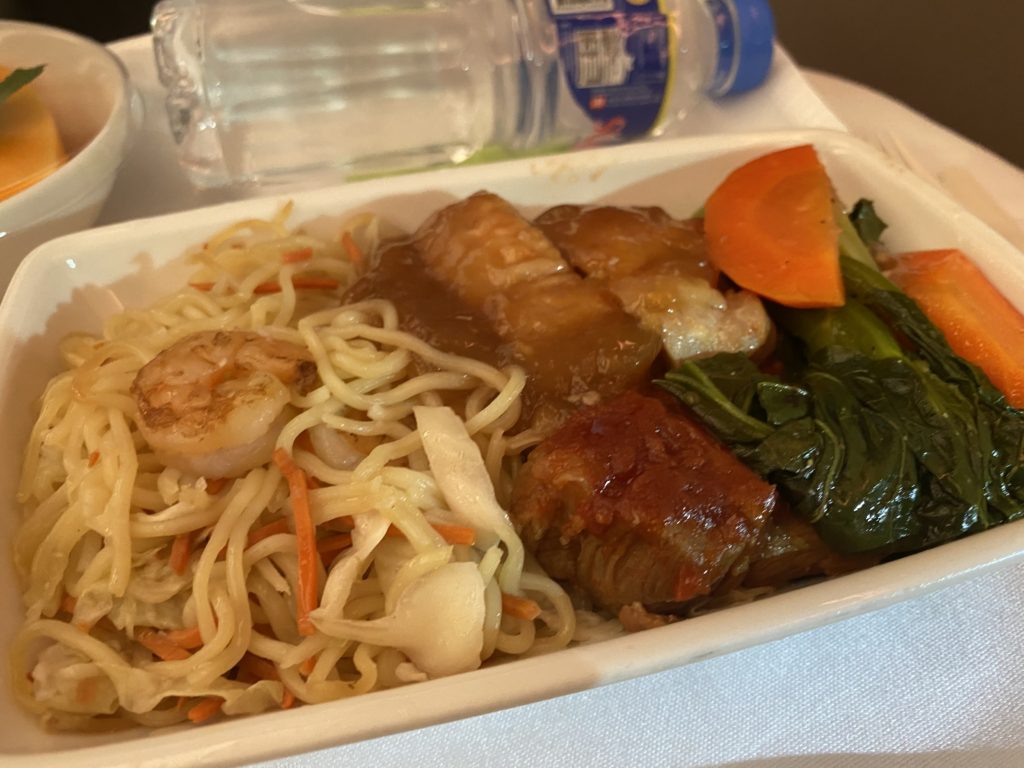 u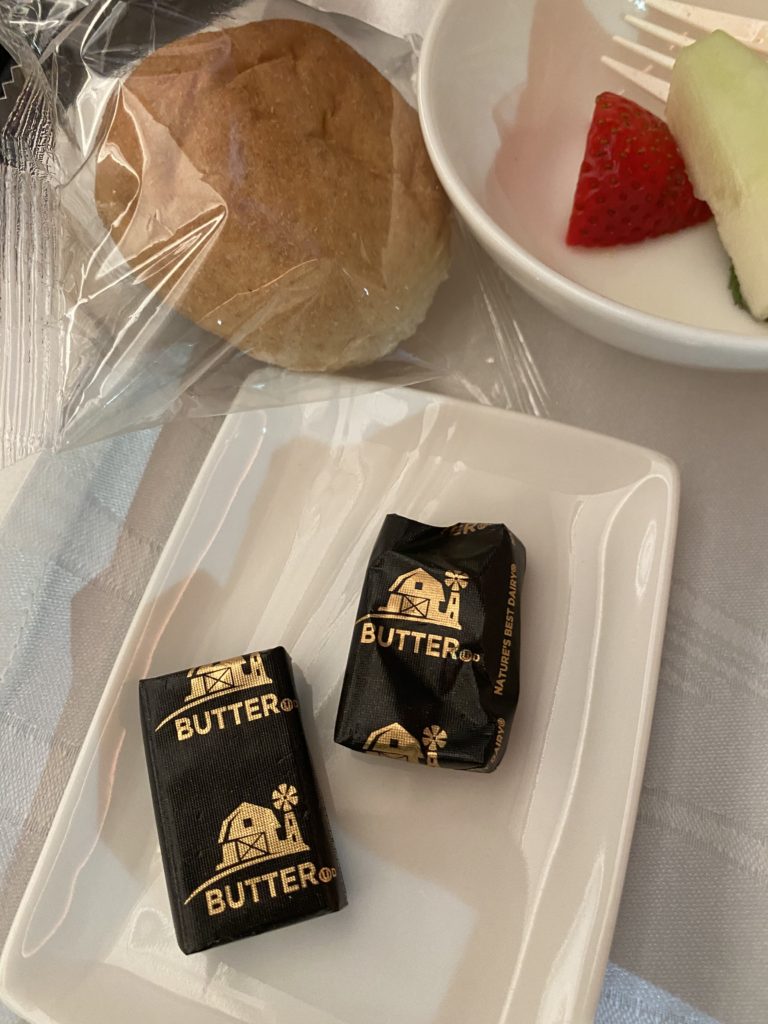 Free slippers and personal hygiene kit.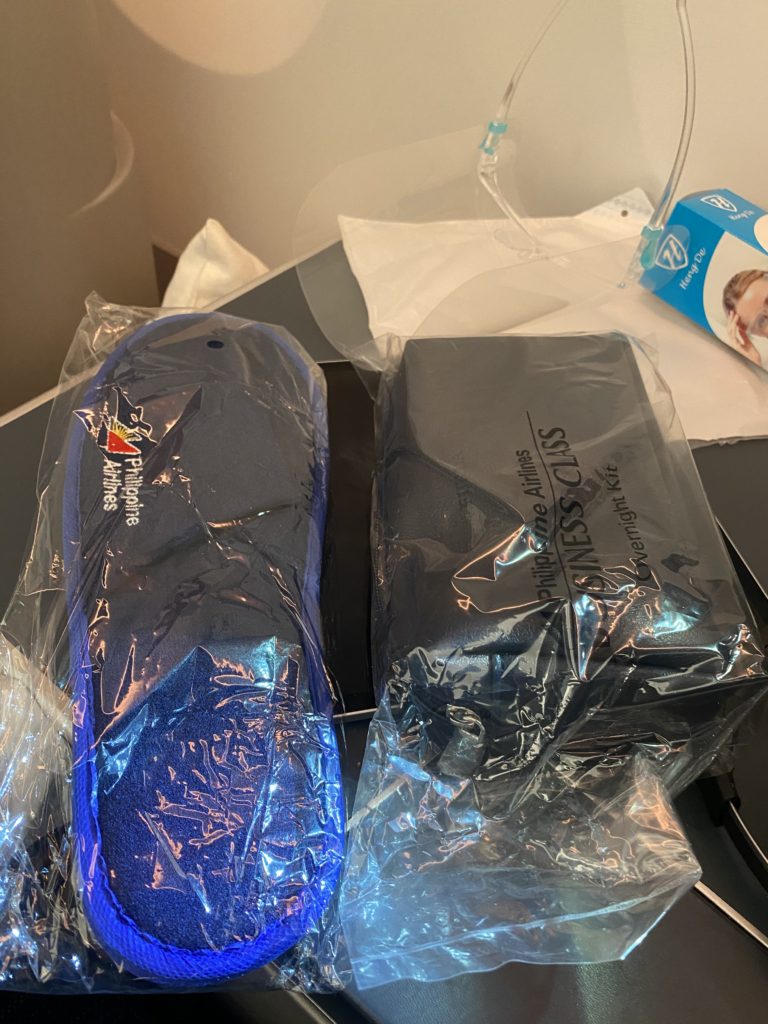 Edmund told me I would have nothing to do at the quarantine hotel but eat so I dumped the extra oranges and snacks in my bag para hindi ako magutom sa hotel. Ang bigat-bigat tuloy nitong bag ko.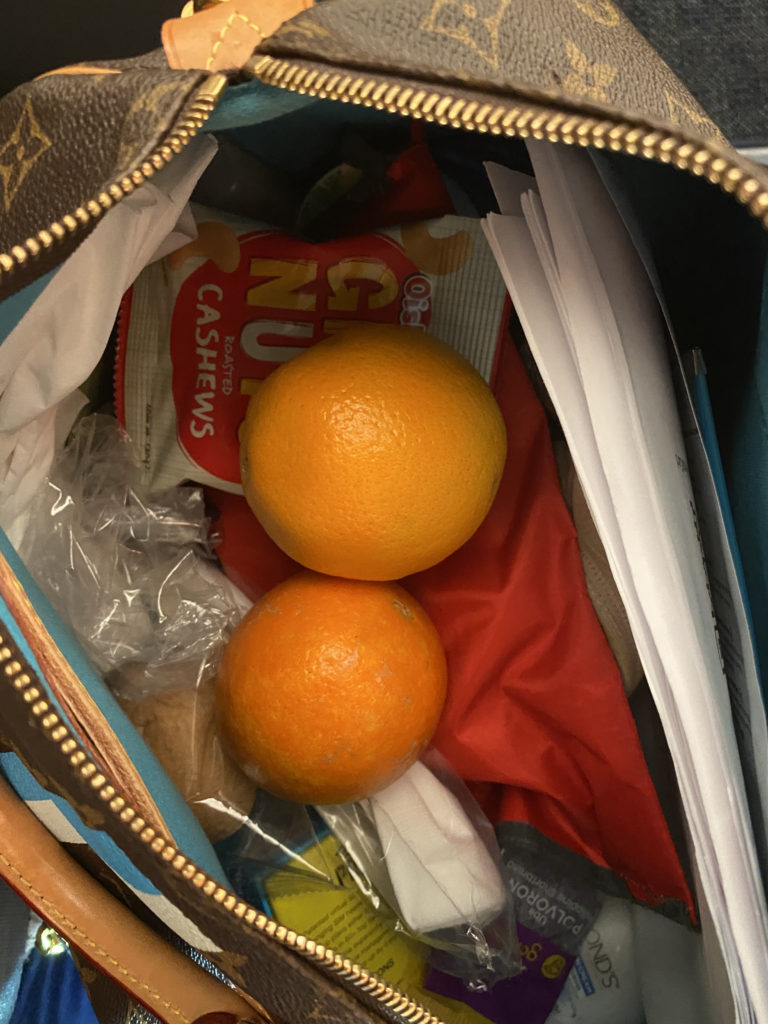 Wearing of face mask and shield give us a sense of security against the virus. Actually we should still be conscious that we could still catch the virus so it's better to keep distance.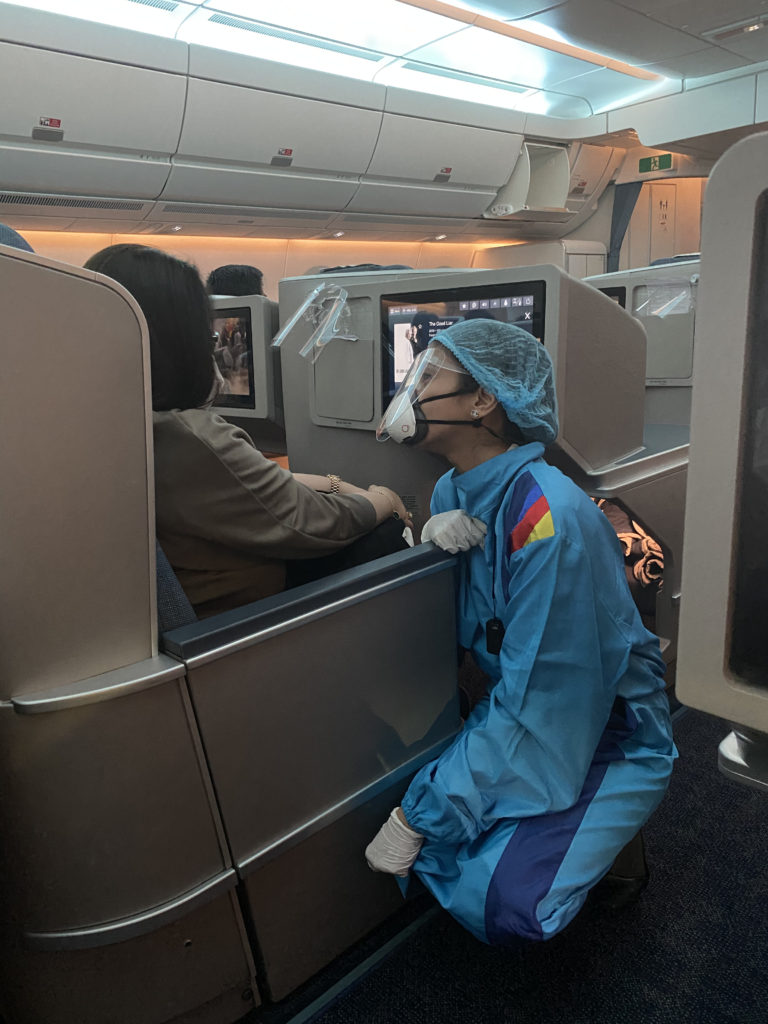 I inspected my wallet.  I didn't have enough smaller peso bills for tipping. Ang pera ko na alng tig $20 bills and one P1,000 and one P500.