October 22, 2020
It's a glorious day today in Las Vegas and a perfect day to go antique hunting again.
It's nice here in America, I don't need to wear shoes all the time. People don't pay attention to what people wear, whether you have ugly slippers, expensive tsinelas, cheapipay tsinelas or no tsinelas at all pwede rin. They don't pay attention to how you look period. Sexy ka ba, mataba, payatot, buto-buto, at sobrang maumbok ang rebrebs at pwetpwet, wala lang, no one bothers to look.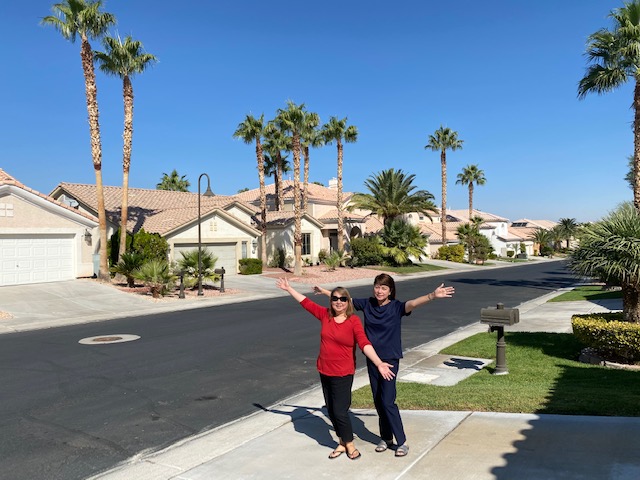 We went to Charleston Antique Mall in South Decatur Boulevard. This would be my first time exploring this mall and I was hoping to find the right table for the powder room.
Always excited to browse and find something suitable for my wants.
There are serious vintage doll collectors, not me, baka gumalaw yung mata matakot pa ako.
These upholstered seats and tables are in very good condition but they evoke a very old world feel which I don't particularly like. Parang malungkot. Parang alam mo na sumakabilang buhay na ang mga umupo dito.
I should've preserved our very first television set my father had bought. We were one of the firsts to have a tv in our town. It was so large with big wooden cabinetry. The pictures were in black and white and when my papa heard that there were colored television sets now available in the market, he bought a colored one. Parang sine!
We entered a room with a small cluster of antique vendors
Len was enamored with Olive Oil and Popeye and almost bought them but when it dawned on her that they would just add kalat to her house, she dropped the idea of bringing home these childhood cartoon characters we both loved when we were kids.
Lumang-luma na ito, hindi pa sikat ang made in China nuon. Korea was the big OEM exporter back then.
Oh, I love you guys, my forever favorite love team.
I did find a small table painted white and a print of little children playing. The table was priced at $79 and I got it for $65. The painting was priced at $175 and I offered to pay $100 even and the owner agreed.