Dec 16, 2020
Dear husband volunteered to drive for me today to drop off some gifts just within 3 miles  circumference from our house. He did his errands after I was done.
I felt like a turista while we were cruising along Ortigas Avenue and around the business center,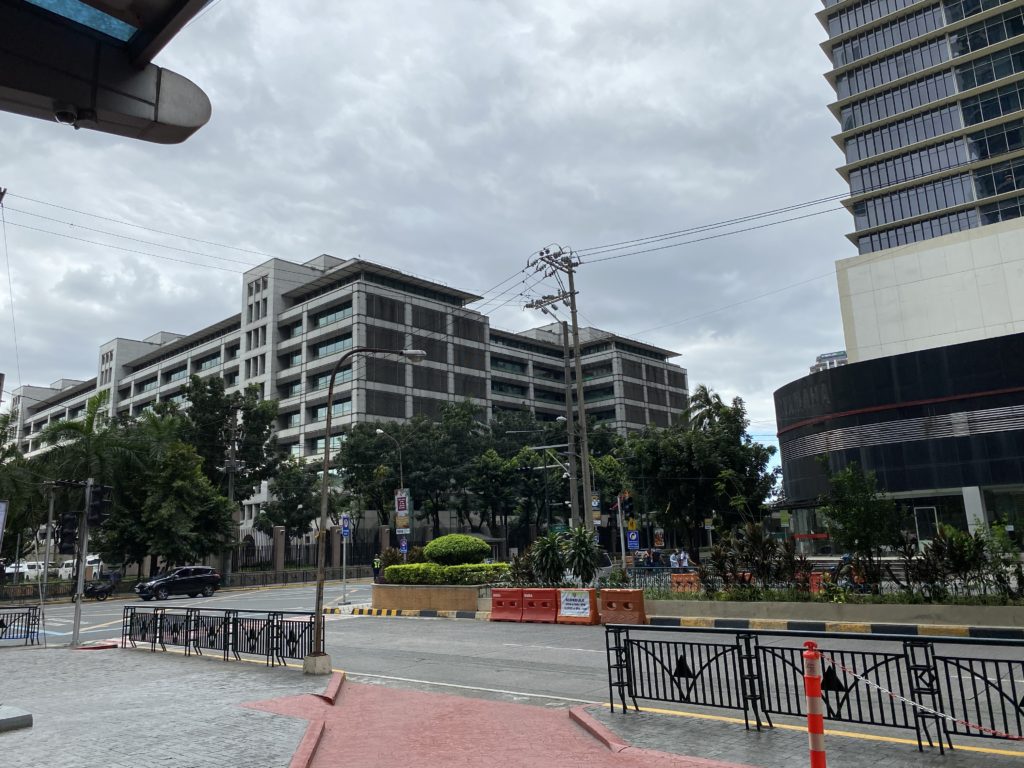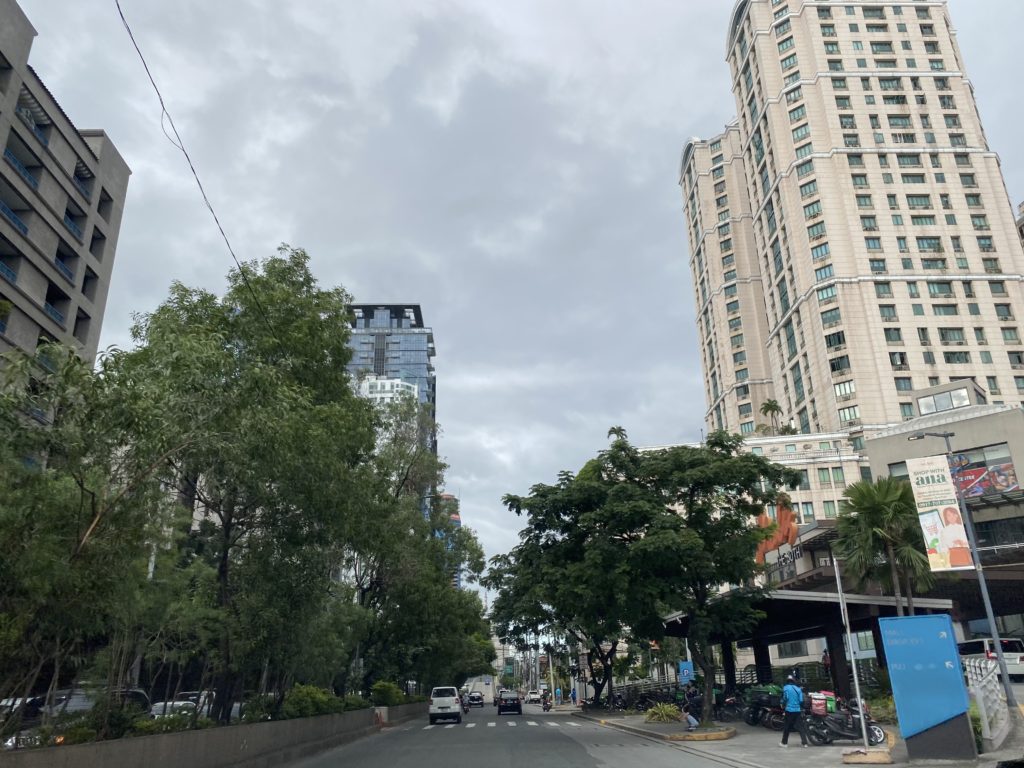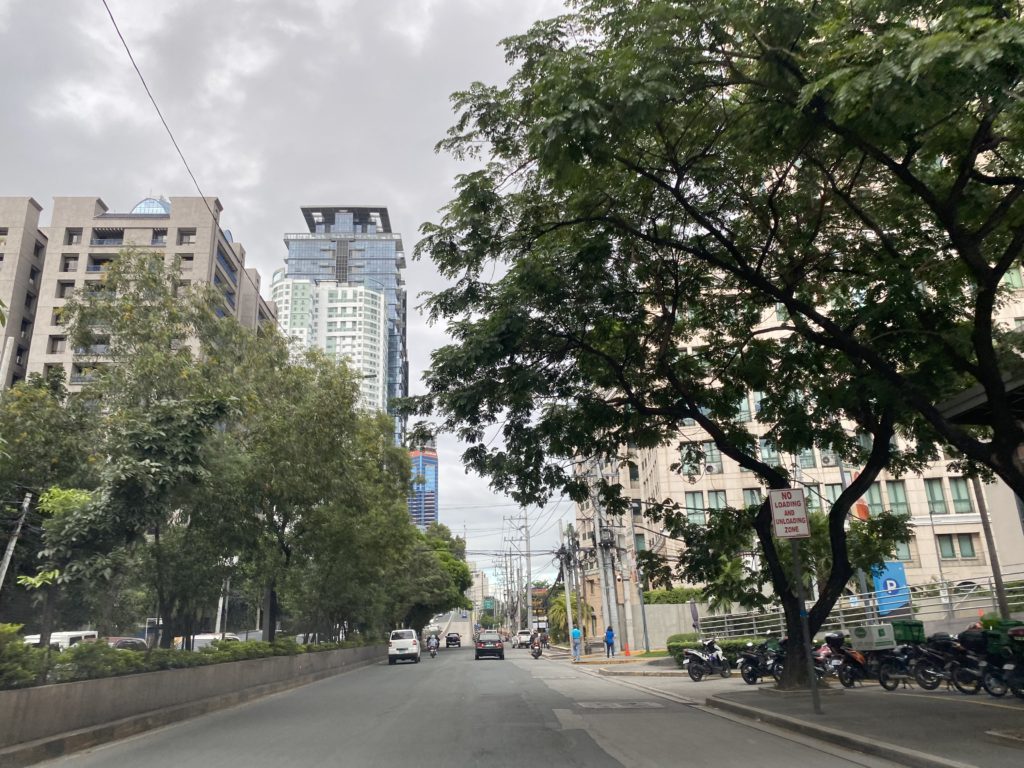 Dr. Edmund Fauchi has complete sanitation  supplies in the car-  Alcohols, gel sanitizers, shoes disinfectant spray, wipes, and protective gears– N95 mask, surgical masks, face shield.   He doesn't have PPE and space suits.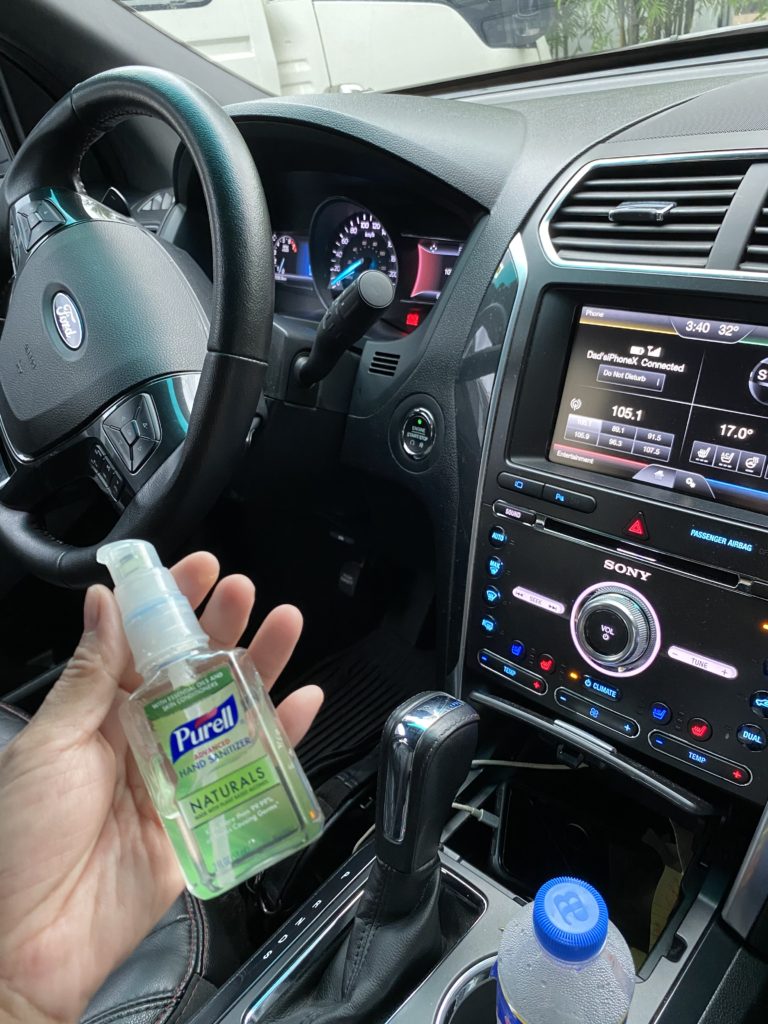 Jose, our hardinero, harvested peanuts, Antonia dried and fried them in salt and garlic,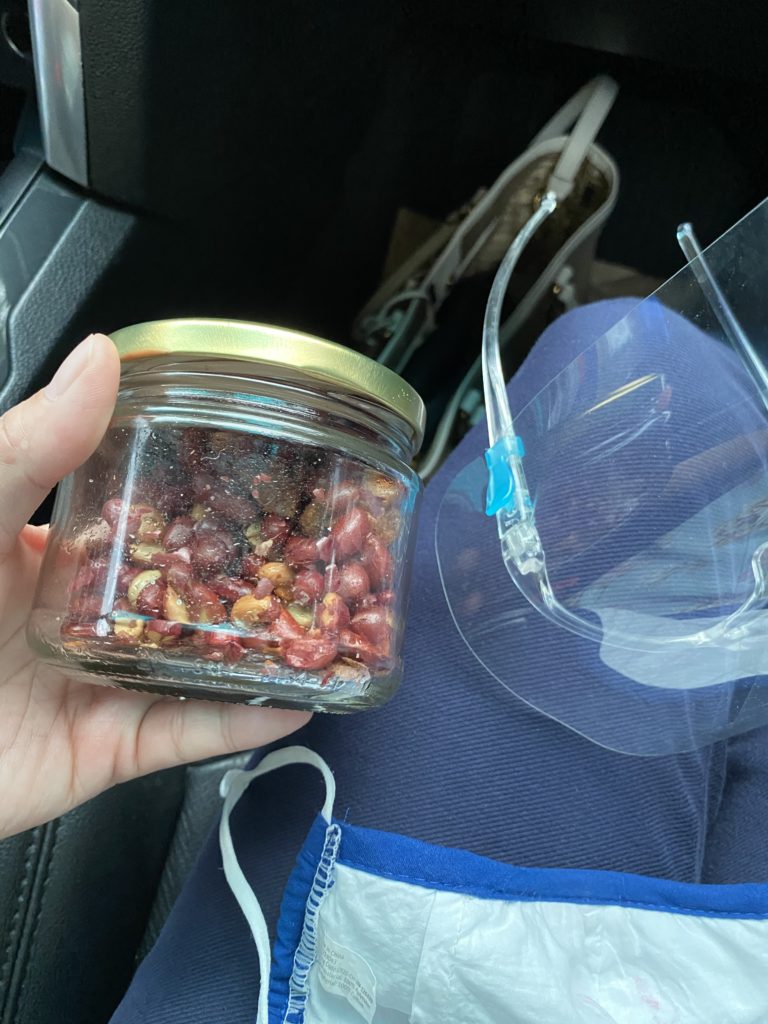 Peanuts are good boredom busters but makalat.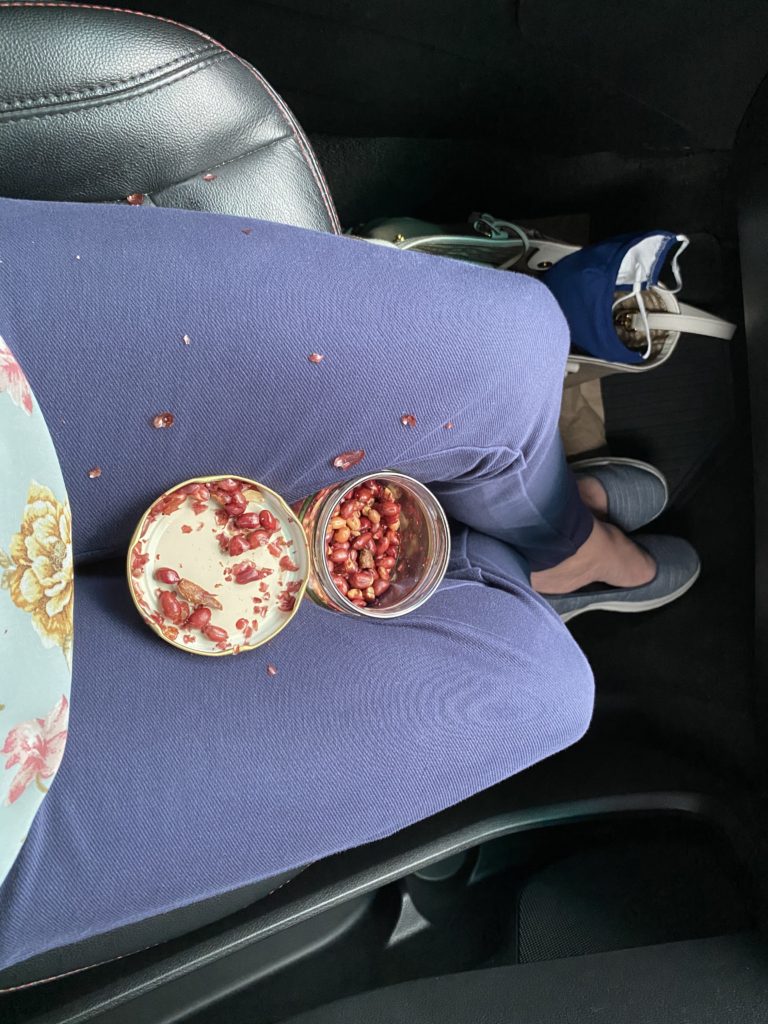 My errands done, time for my husband's.  He went to Home Depot to buy cord extension while I sat in the car and ate peanuts.  Next we went to SM hypermart, basta meron syang hinahanap.  I again chose to wait in the car but after 20 minutes I got so inip and I started feeling dizzy and claustrophobic sitting inside a dark cark and dark basement parking.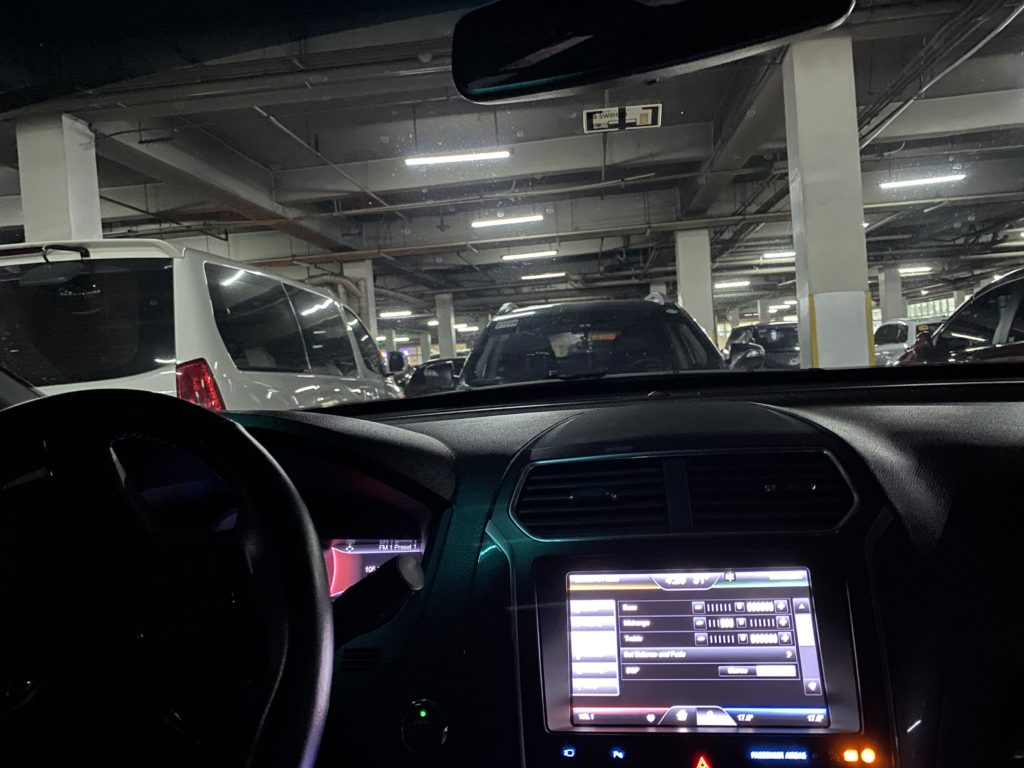 I got off the Ford vehicle (#makatiford) (plugging), and just stood beside it for a few minutes but I got so anxious I started walking while looking for the entrance to the supermarket.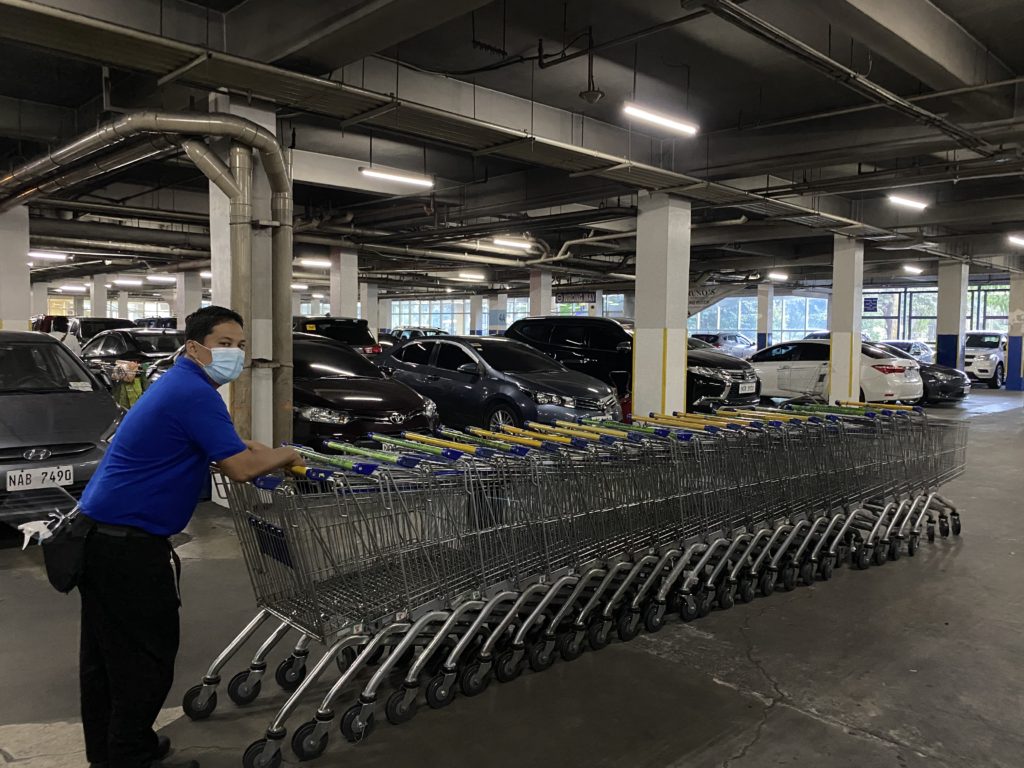 I went inside the lobby only because it has airconditioning but I just stood there at the back while waiting for dear husband.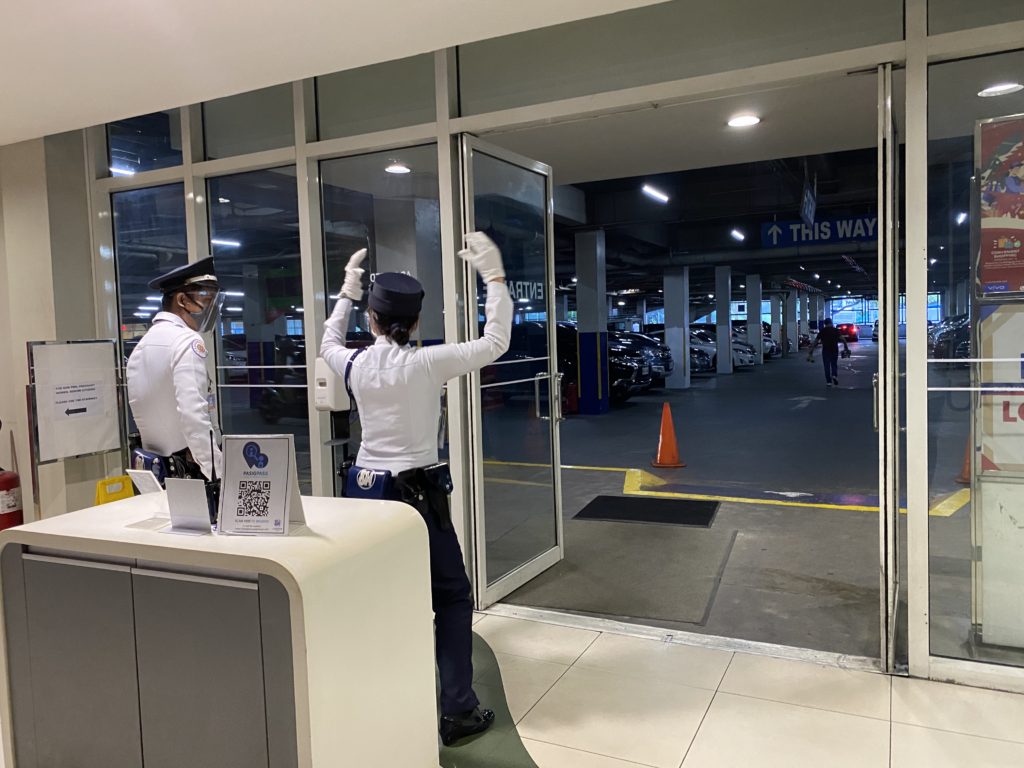 I heard all the conversations of the two security guards.  The female guard was the one more makwento.
I also could hear the conversations of the people walking in and out.  You would be surprised at what people say unaware that tsismosas could hear them loud and clear.
Examples:
  A couple stopped to have their temperatures checked.  Woman to husband— "Bayad na ba credit card mo, baka madeny…"
Male to a woman behind him —-"Kanina ka pa hindi nag-alcohol, mabaho kamay mo"
A younger male on his phone—-"Ito nga ine-ex-lain ko sayo.  Bakit hindi, pwede naman kitang pakasalan pero ayoko…" (exlain? Oh girl, drop him!)
Driver waiting for his amo , talking to another driver —–"Tiga Lete amo ko…….Mabait naman… yung amo ko lalake… babae mabait din… minsan mabunganga"

I couldn't help but look at every person that comes and goes hoping that the next one would be my husband.  Inip na ako and was becoming paranoid due to the number of people here. Napansin ko ang dami-dami nilang mga pinamili.  Almost every shopper had a full shopping cart.  May panic buying ba?

When Edmund saw me, he scolded me for waiting there kasi daw dun pa ako tumayo eh maraming tao.Next trip was to the church.  Nakakagulat ang mga motor, bigla na lang lulusot sa harap namin.  Nakakanerbyos. If you're running fast, you could accidentally hit them.

Ooooh Tan Family

Next stop was a visit to the church.  Ever since the lockdown,  we have not attended mass service.

I dropped P20 for 4 candles, a small donation to hep defray the cost of candles and maintaining this adoration corner.

I lighted four candles, one each for Nyke, Oyen, share kami ni Edmund, and one for our livelihood.  I also prayed for my son-in-law, and lahat kayo kasama.

I personally think that visiting the church even when there is no Holy Mass being celebrated is an acceptable practice of religion and more importantly, communing with our Creator.

All of us pray for the same things actually—
good health and safety.   The pandemic has made our prayer requests more fervently.


r

Our last stop was a short visit to my mother-in-law.  We brought her some fruits and goodies.  We didn't go inside her house,  we just greeted her from the driveway while she stood at the balcony, We're like Romeo and Juliet. She's by herself with three maids and a driver.   She was complaining of her lack of strength when she walks.   Ganyan talaga pag meron na tayong edad.  I am also like that sometimes.  When I walk, parang na-a-outbalance ako.   She celebrated her 85th ba or … I forgot na.  Edmund gifted her with a red floral Gucci bag and a red Gucci wallet.  I am proud to say that I chose the perfect ones.  Bagay na bagay sa kanya.  She told Oyen hindi naman daw magamit kasi wala syang pupuntahan, hindi sya makalabas ng bahay.  Hahaha ganyan talaga ngayon.  One thing we all realized is that all branded clothes, shoes, bags, don't matter during this pandemic.  All we need are the basic stuff— daster, tsinelas, and disposable paper bags.