October 23, 2020, Las Vegas
Bong's high school classmate in San Beda gave up their happy social life in Anaheim, California, and moved to a big and beautiful house and in a safer and more affluent neighborhood in Las Vegas, Nevada.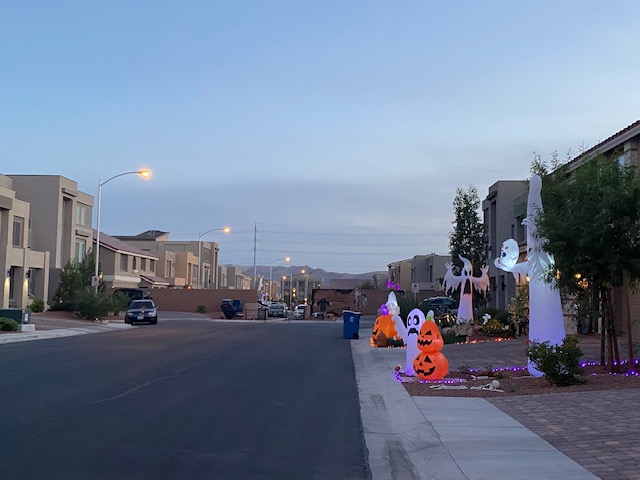 Since their kids live out of state, Butch and Jen find genuine happiness hosting friends and relatives. Butch loves whipping up delicious meals but hindi tumataba si Jen.
Every time he learns that Bong is in town, eto, kainan na umaatikabo.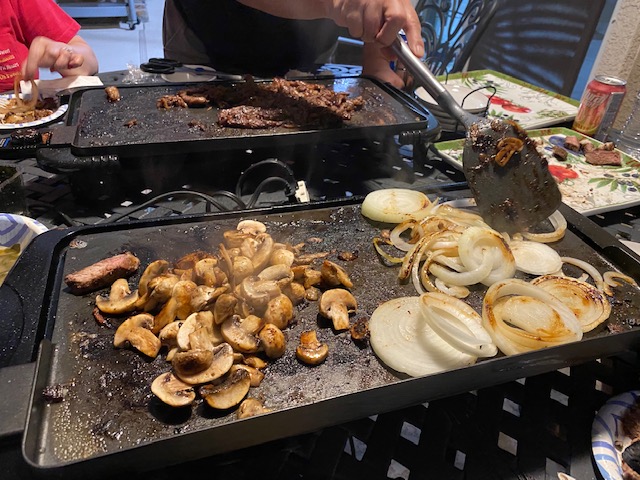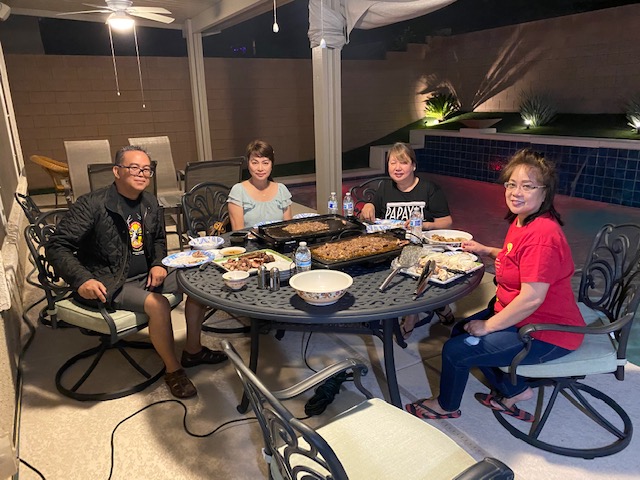 This couple is very kind and wonderful that's why blessings keep pouring.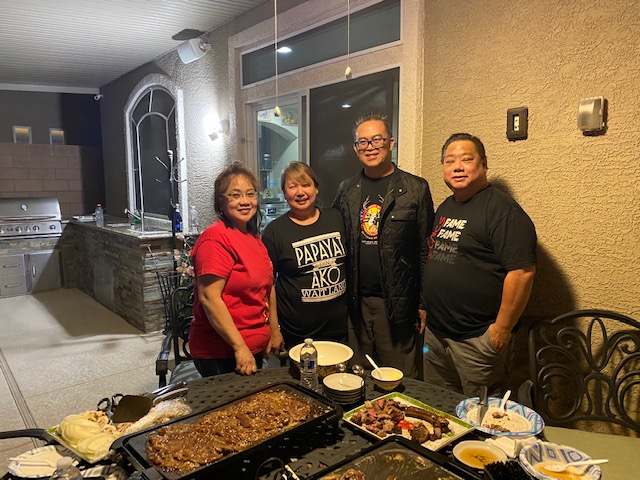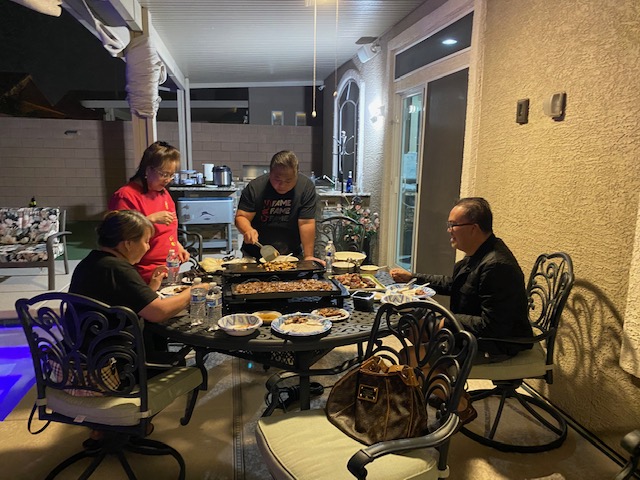 The sticky rice with mango went well with the vanilla ice cream. Kung hindi lang sobra na talaga akong busog, kukuha pa ako ng pangalawa, pangatlo, pang-apat na serving.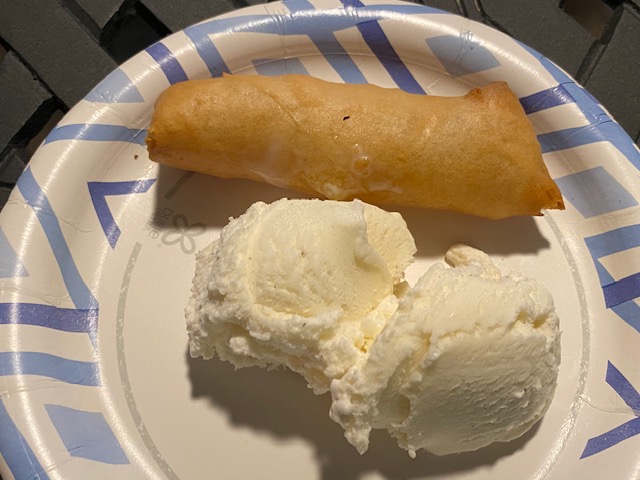 Jen and Butch like to walk around their nice village but it's getting too cold this month so Jen bought an indoor exerciser perfect for the winter months. Len tries and decides to buy one for herself too.

To Jen and Butch, thank you for opening up your beautiful home to us. Your home-made cooking is always something to look forward to. We hope to be able to return the kind gesture. See you again soon.