For the past ten years at least, my husband has been dreaming of having a tattoo somewhere on his arm.
A few times we went inside a tattoo salon– twice in Las Vegas, once in London, once in San Francisco, pero he didn't do it naman. Urong sulong.
A few days ago, a package arrived at our residence addressed to him. When he opened it, I saw some poster-like designs of an owl, lion, etc. I thought those were posters or car stickers. Yun pala tattoo stickers.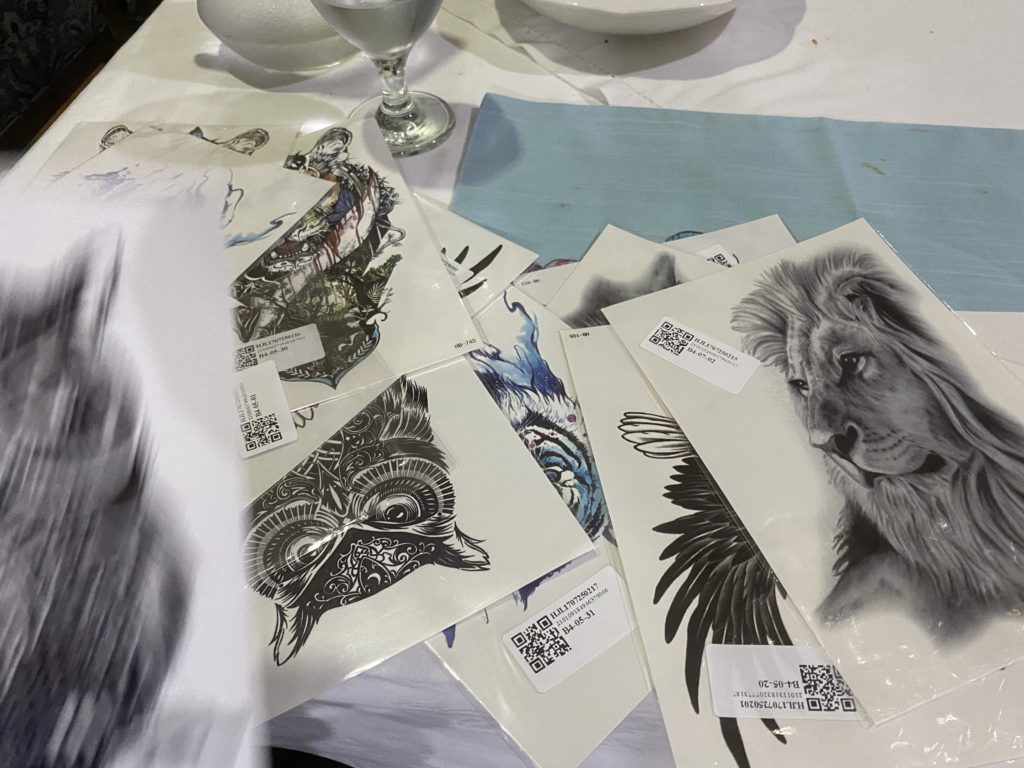 A—–"Hah? Tattoo ba yan? Why they're so big."
E—–"Oo nga, akala ko maliit lang."
A—–"Hindi mo tiningnan yung size, di ba meron dapat sizes?"
E—–"Kala ko maliit lang."
A—-"Saan mo yan ididikit? Parang poster sa laki."
E—-"Oo nga eh. Dito sa braso."
A—-"Hindi kasya. Dikit mo sa dibdib mo, sa ABS, sa likod."
E—-"Sa legs kaya?"
A—-"Doesn't look good."
A—-"Oh akala ko ba ayaw na ayaw mo sa owl dahil malungkot tapos bakit merong owl?"
E—-"Kala ko maliit lang."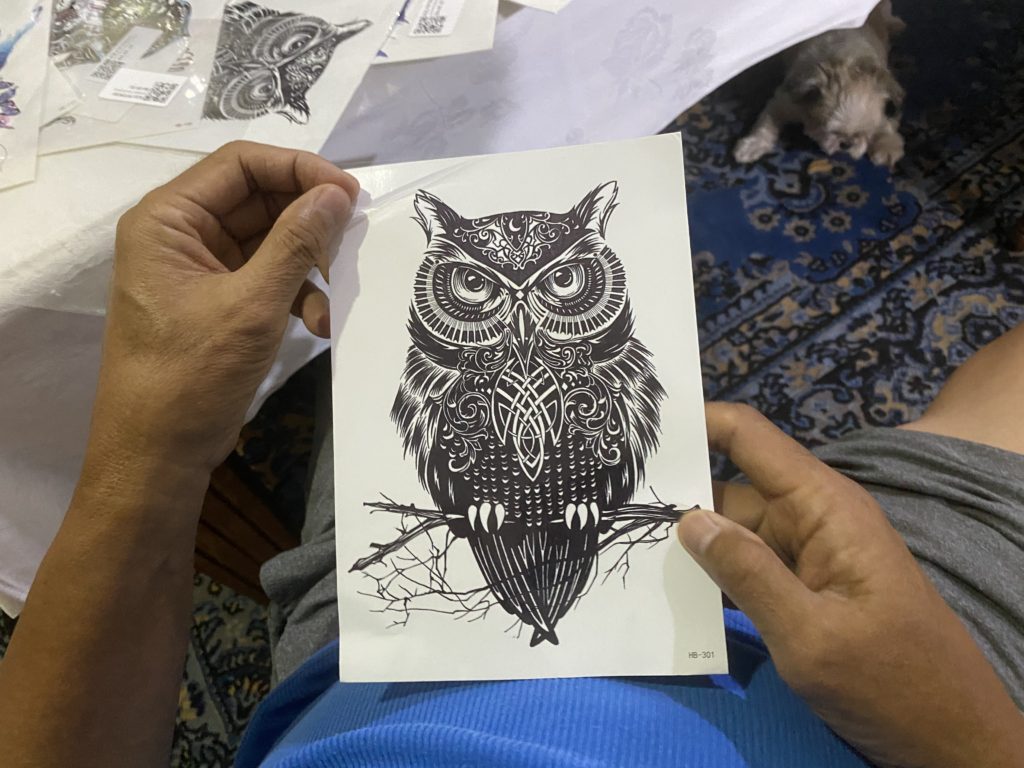 A—-"Nakakatakot, hindi sila maganda."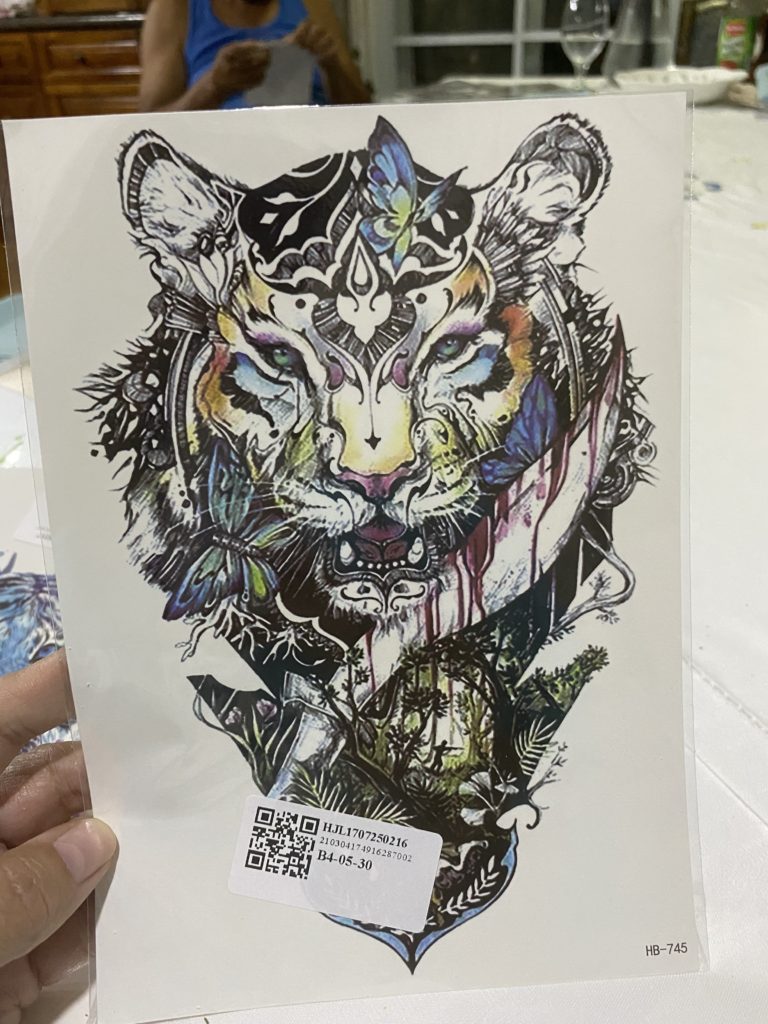 A—-"Bakit walang butterfly? Dapat butterfly, cute."
E—-"Butterfly?"
A—-"Gusto ko butterfly. Cute."
E—-"Cute? Ano ako bading?"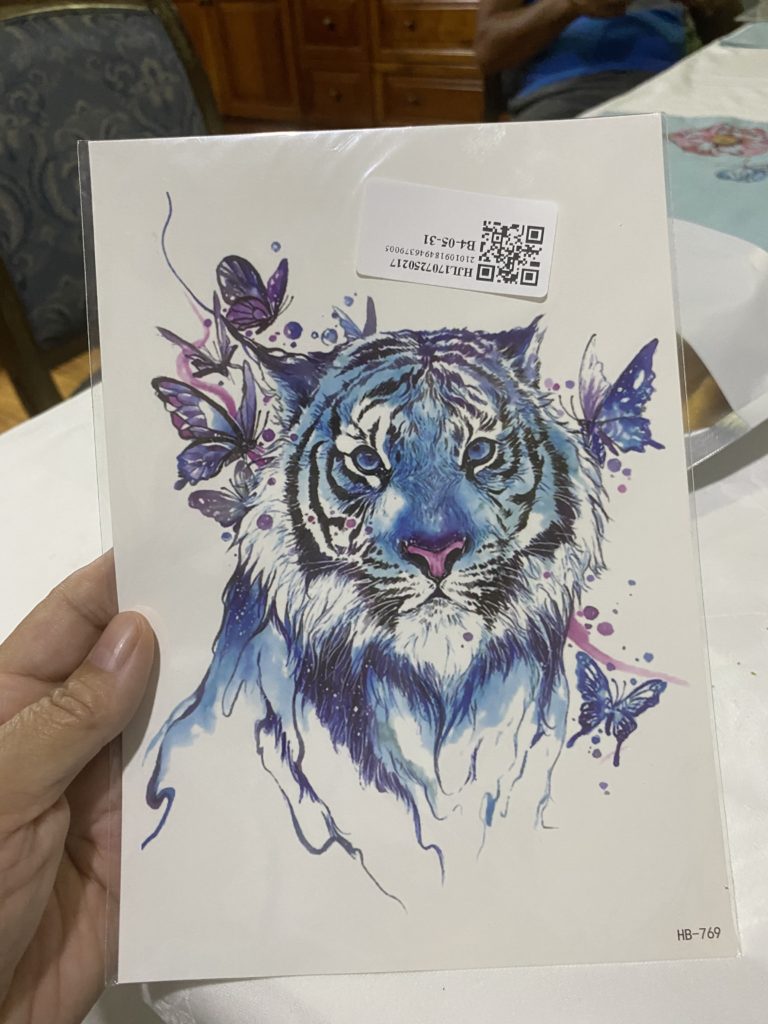 (Eto pala merong butterfly.)