I wanted to treat the Tan Family here in Marche Bacchus two years ago but I couldn't get a booking for 40 people. The number was simply too large Las Vegas standard, and the price quote for large gatherings was simply expensive just for one main course and a salad. If I still remember it right it was over a hundred dollars per person. But their regular menu is not this expensive, only if they have to prepare for a special gathering.
I also wanted to bring Nyke, Oyen, and Edmund here but I had second thoughts because I wasn't sure if Edmund would be keen. Sometimes, actually, most of the time, I hesitate to explore new restaurants with him because the vibe that I always get is he's not game.
I had the chance to go to this French restaurant in Las Vegas. I called first in the morning but they informed me that they were fully booked for the day but if we came at noon and willing to wait, they could have a table for us but they were not sure. I didn't give up, I dragged Len and Bong. These two never say no to me, whatever and wherever, basta inaya ko, no questions asked, sama lang din sila. Bong doesn't mind driving for me no matter how far.
Marche Bacchus is in Regatta drive, a little farther away from The Strip, just a few minutes past Summerlin. My game plan was to just explore their wine selection, maybe buy a bottle or two if we couldn't be given a table to sit.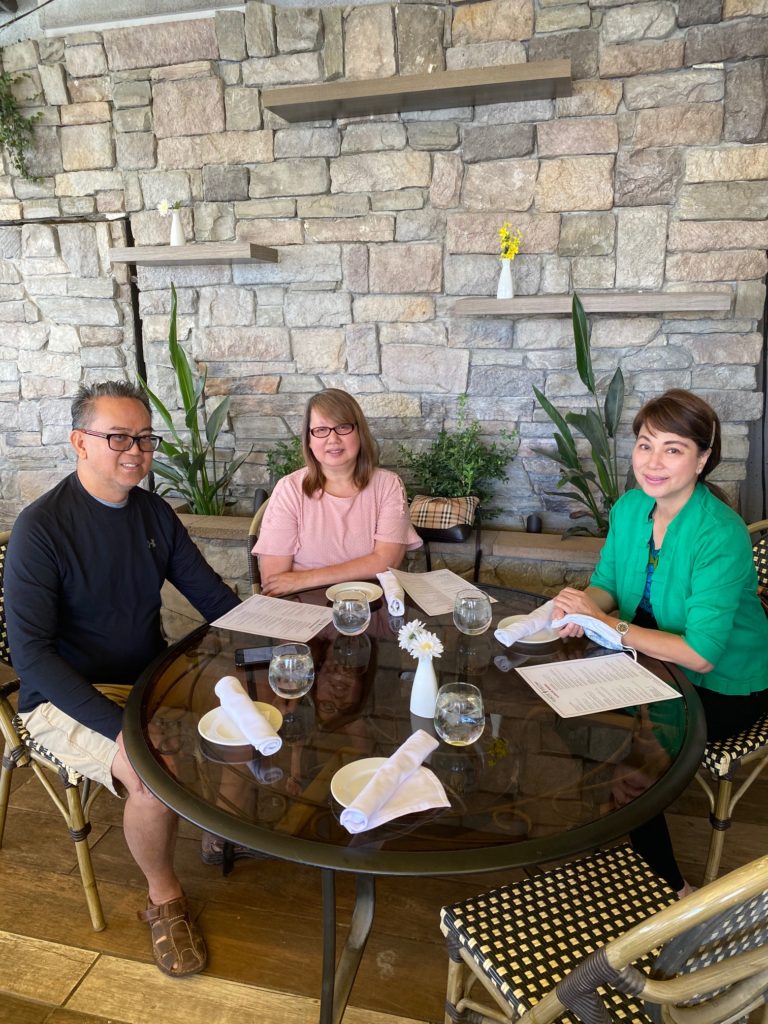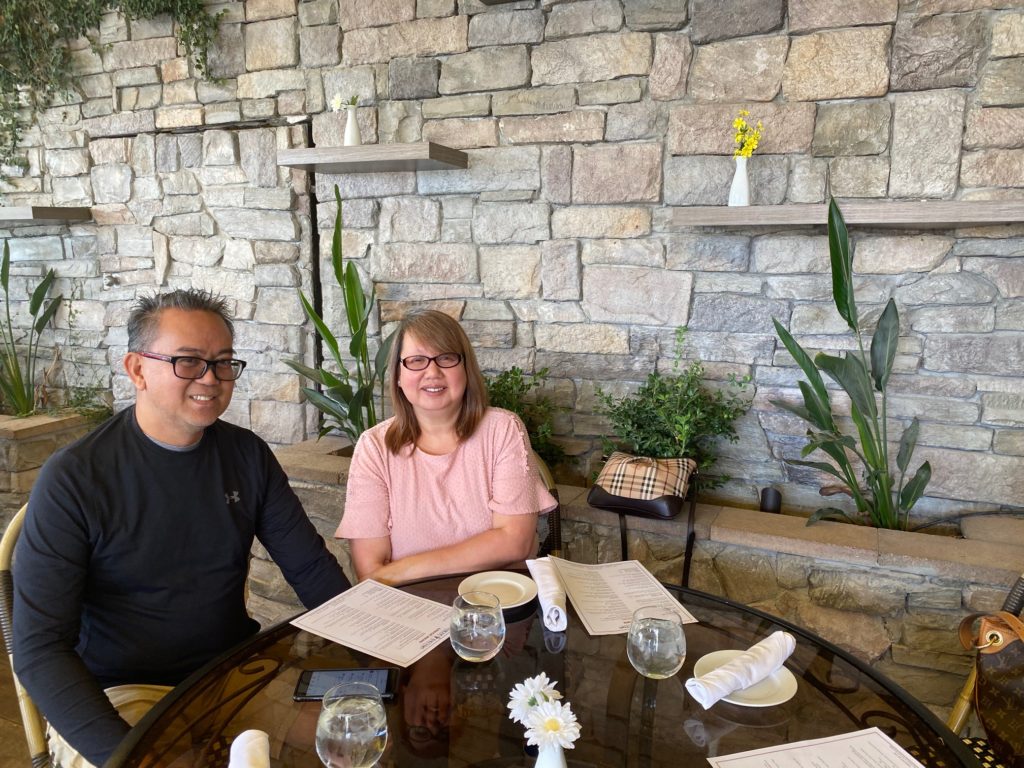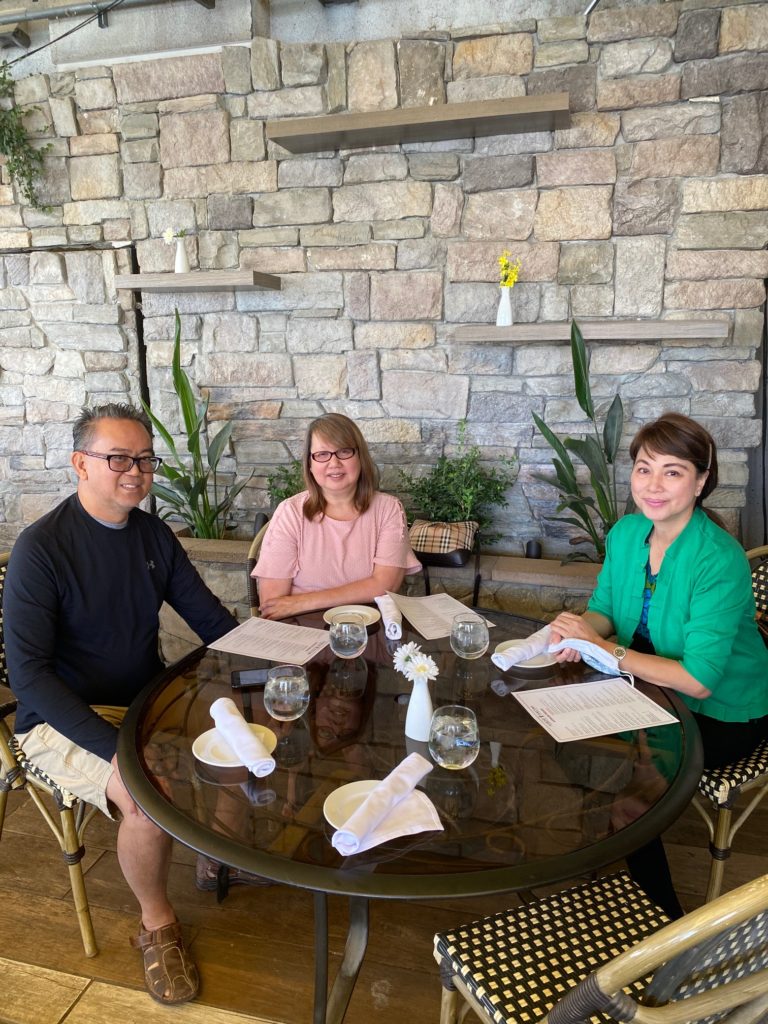 The food was taking a while so I left the table and explore.
This restaurant sits right beside a gorgeous manmade lake surrounded by nice houses.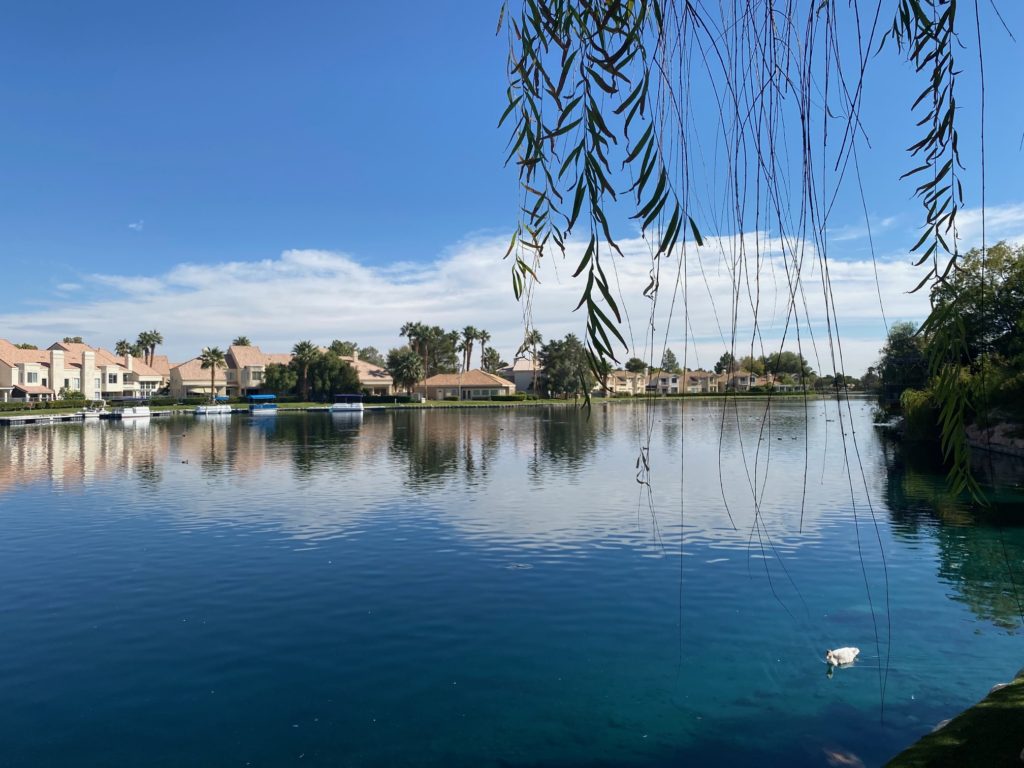 Imagine yourself dining here, at this cute table by the lake with the ducks ogling at you, sipping wine and having a nice conversation with someone so sweet who puts down his phone and just savors this moment. That would be none other than my son, Nyke.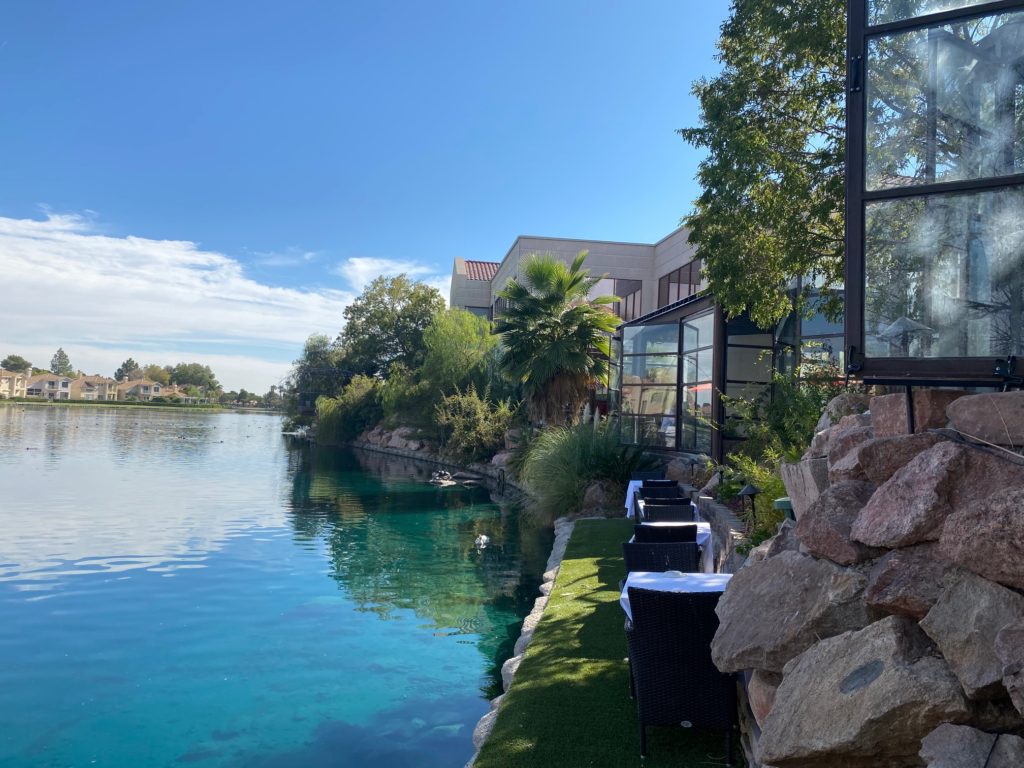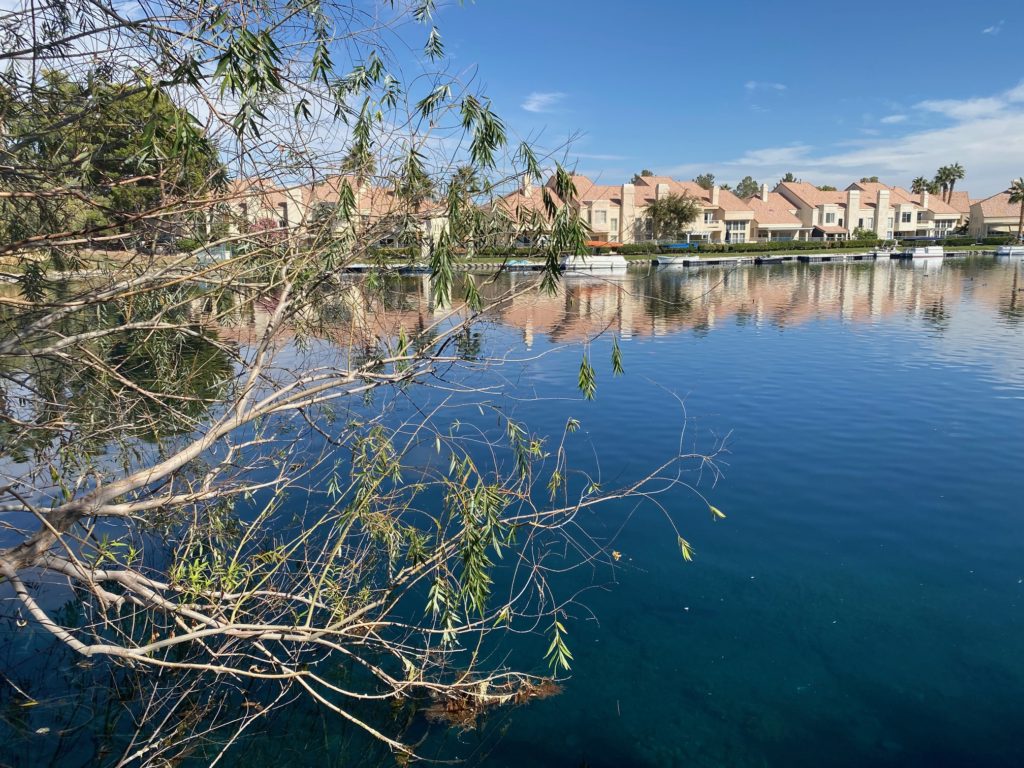 I was glad I came here today but I wished my kids could see this relaxing scenery too. Di bale, next time, pag meron na kami lahat ng covid vaccine, pwede ng mag-travel ulit, and there are effective medicines for treating the corochinchin virus.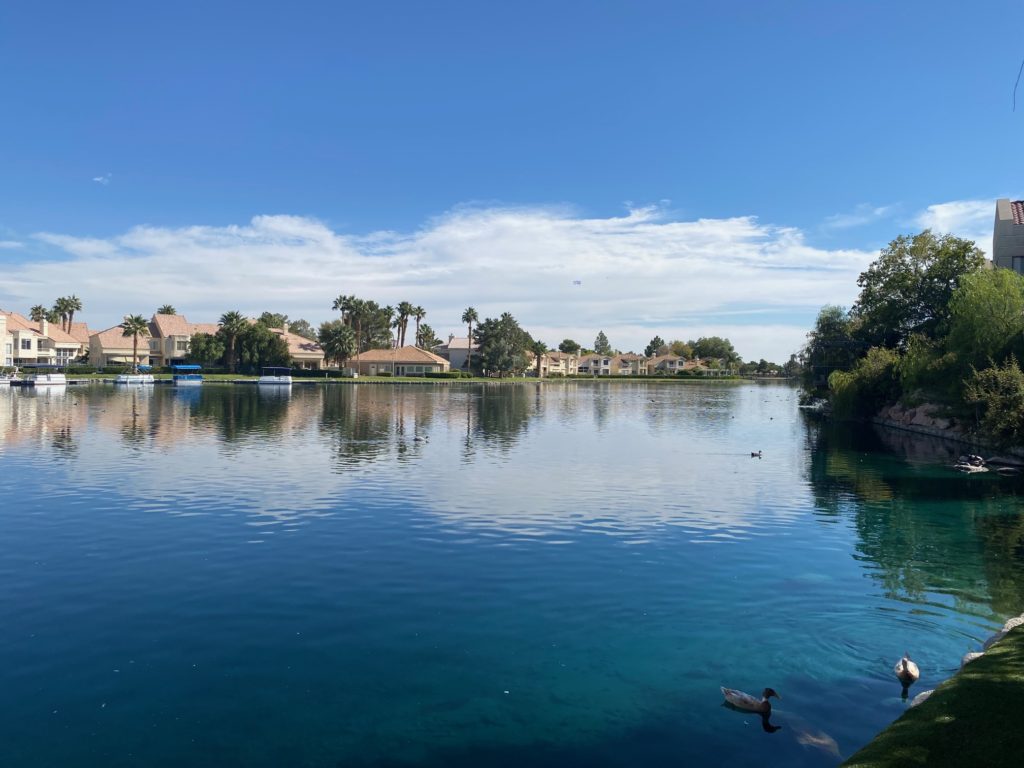 Behind the building is a walking that leads to a quaint little lakeside wedding venue.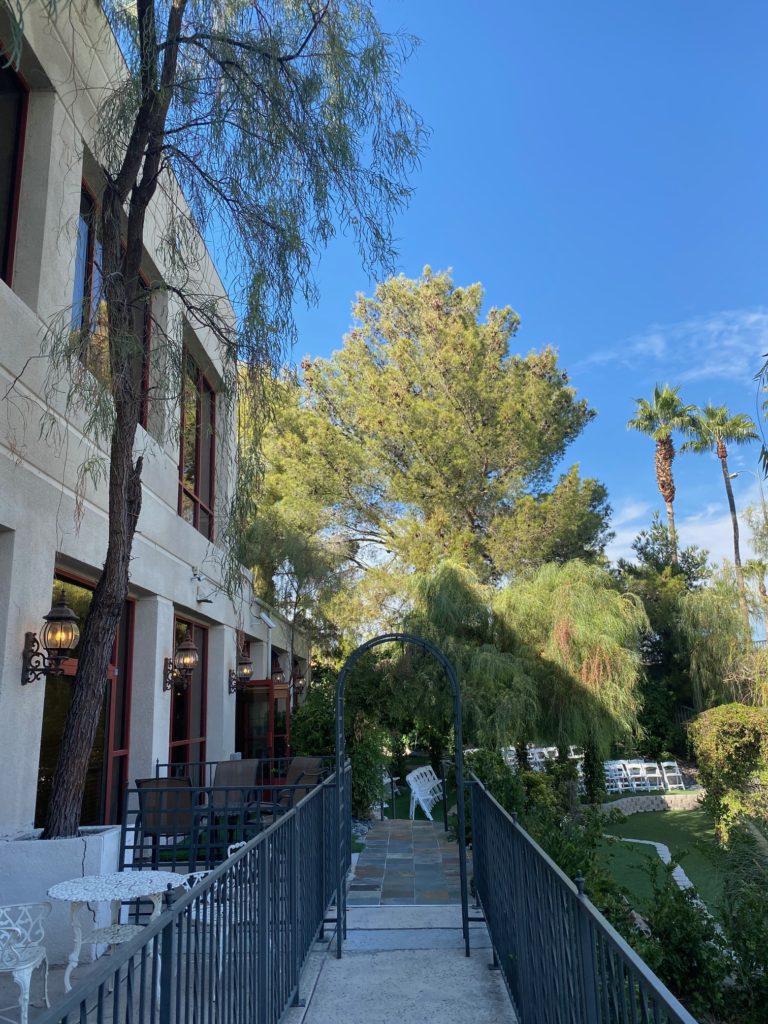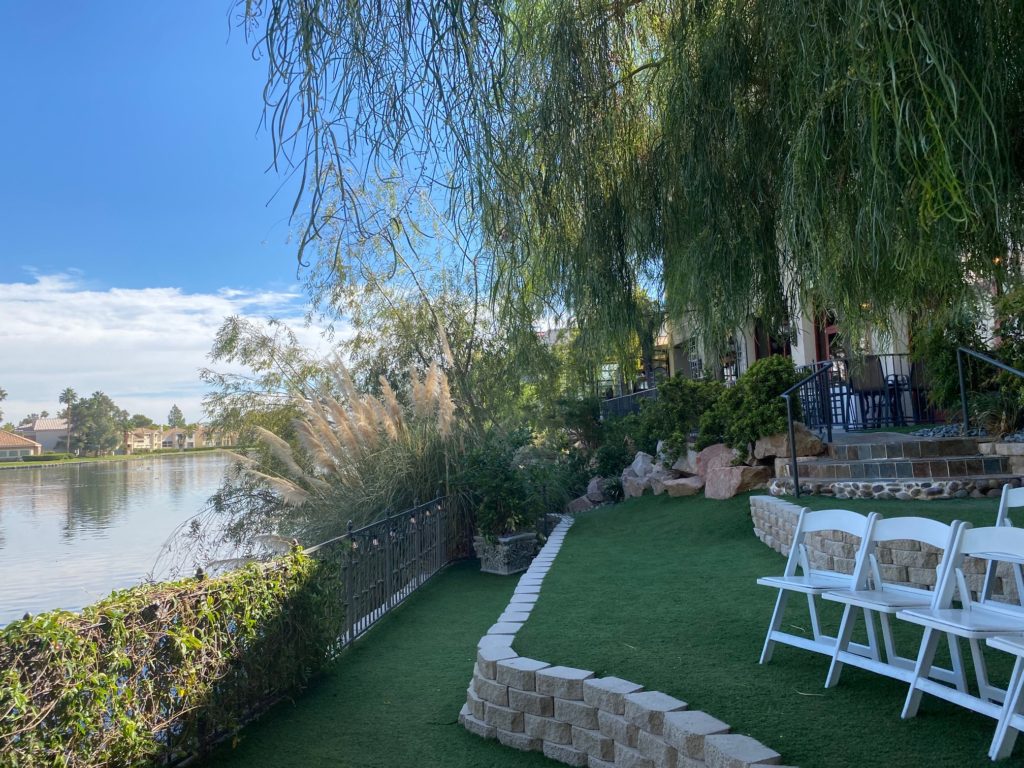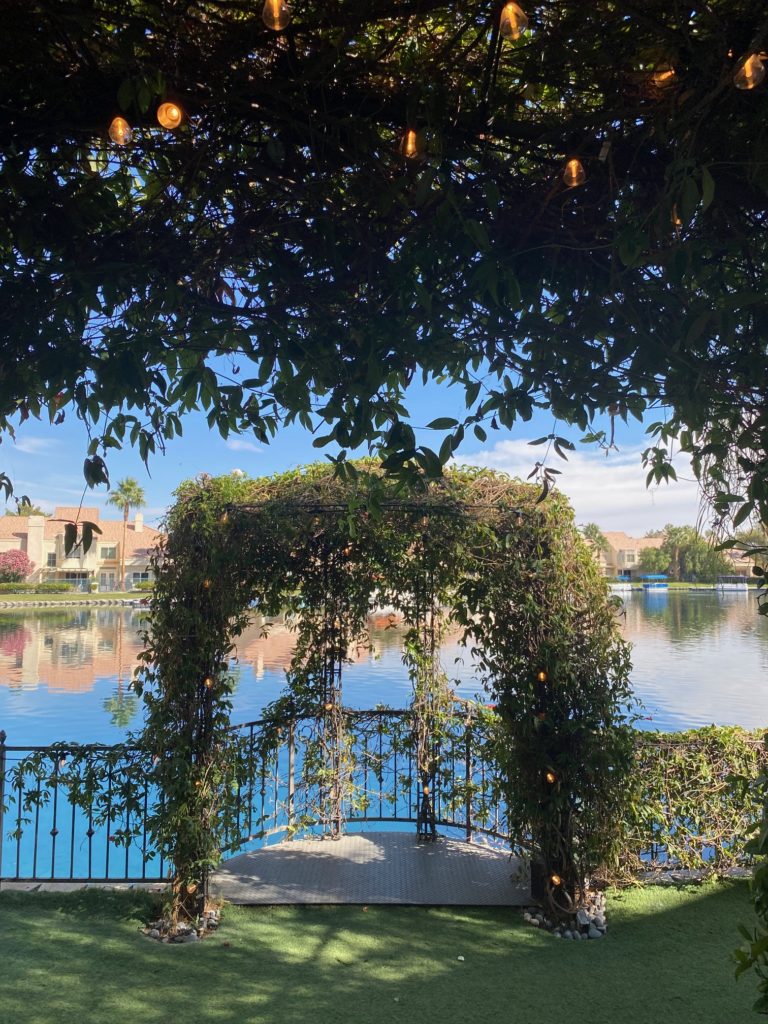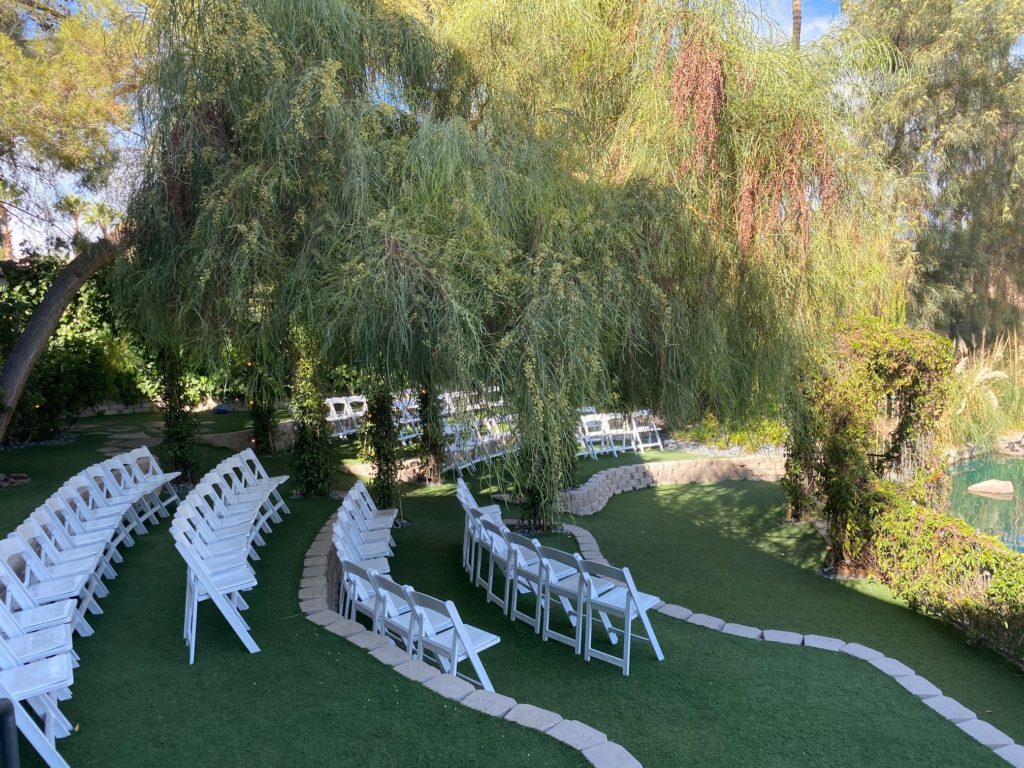 To be continued