Delayed post
October 24, 2020, Las vegas
After lunch we explored Marche Bacchus wine shop. Edmund drinks red wine before bed time kasi na-research nya it's good for the heart so I am going to buy him two bottles of whatever I can find here.
I don't drink wine so I don't know what I am looking for basta lang I am partial to French-produced wine only because I had personally been to several wineries and vineyards in the French region.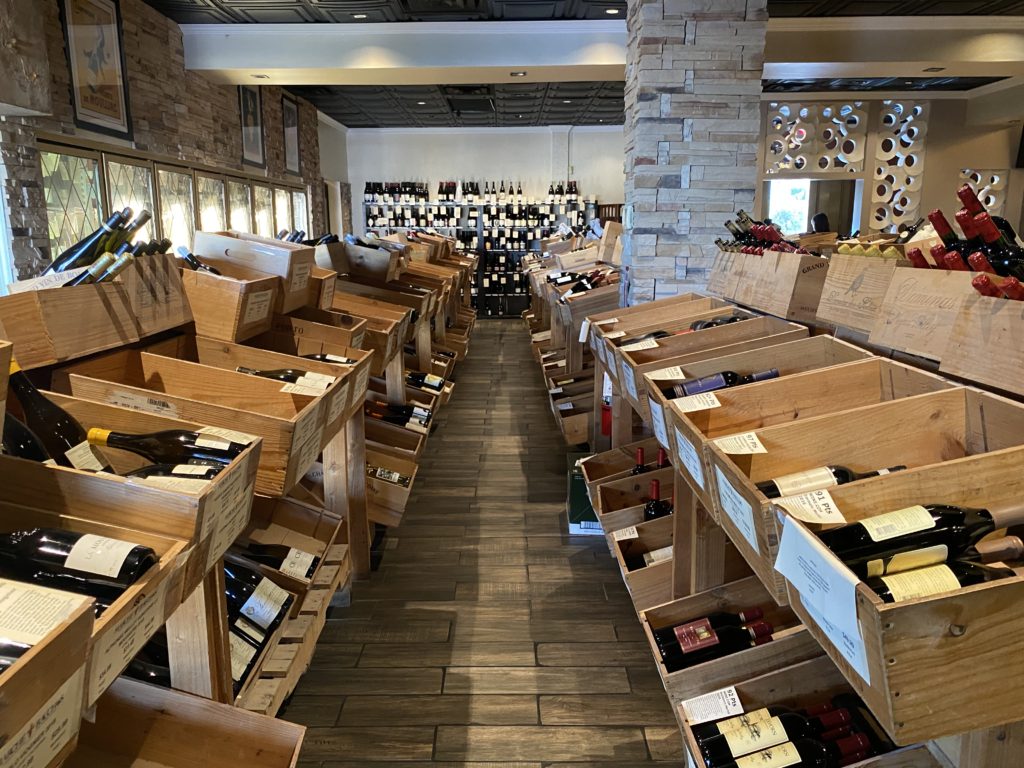 This pala is Marche Bacchus' indoor dining area. Access is through the wine shop. Nice 'no, very elegant place.
Ladies, do you still remember when your boyfriend was still courting you? As soon as one occasion ends, he is already thinking of where to bring you next. Wala pang Google nuon but he is able to find a romantic place to celebrate whatever date or occasion that is. First kiss, officially boyfriend-girlfriend, birthdays, Valentines, anniversary. But after years of living in one roof, alas syete na ng gabi "Saan tayo kakain?" "Kahit saan, basta malapit lang para hindi traffic." "Sa The Fort." "Ang layo naman." "Saan mo gusto?" "Mahirap ang parking dun" "Bakit dun? ayaw ko dun" "Hindi naman tayo kailangang kumain sa labas, mag-order na lang tayo ng pizza. Shakey's or Pizza Hut?" "Antonia, maghain ka nga!"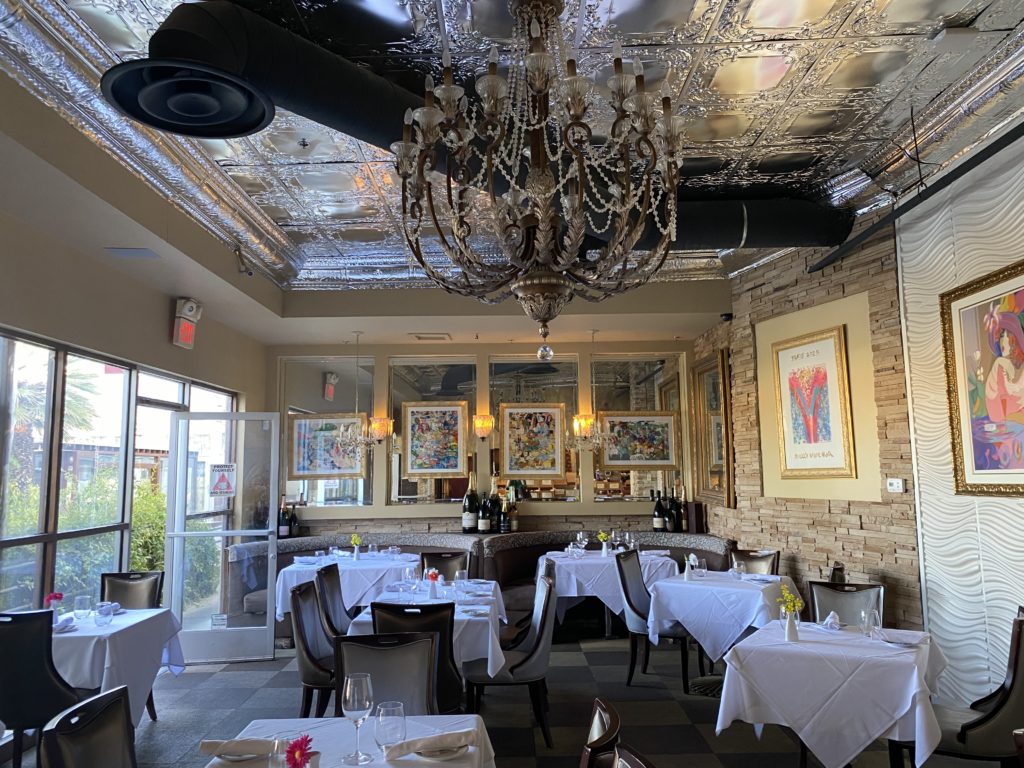 Here, from Chateau Thivin in France, nice sticker!  Sticker lang pala tinitingnan ko.


This photo reminds me of our village Christmas party. Many years ago, one time I attended, there were several scantilly-clad young women going around, table to table pouring liquor. Someone who was a resident of the village apparently sponsored the alcohol wih matching sexy promo girls. It was indeed inappropriate because that's a family event. Grandparents, couples, whole families with teens, including young children were in attendance. Then you see these women flirting, intentionally and unintentionally, with the husbands, twinkling their color-enhanced eyes and fluttering their long lash extensions. Many wives felt offended for good reason. That's not the right occasion. The wine distributor could have donated the bottles and just let the waiters serve them. Feeling ko nasa men's bar ako. Eto kasing mga lalaki, hindi makaintay. Mag-Christmas party kayo ng kayu-kayo lang, mag-inuman, tumawag ng mga sexy alcohol servers. Don't do it when you are with your family. It's very disrespectful to your wife. What if the wives hired those hunky males a-la Chippendale, mga nakahubad,  ang laki ng mga muscles, with twelve packs, wearing white cotton skimpy bikini to show-off their front bulging birds, tapos sila ang mag se-serve ng buko juice? How would you feel?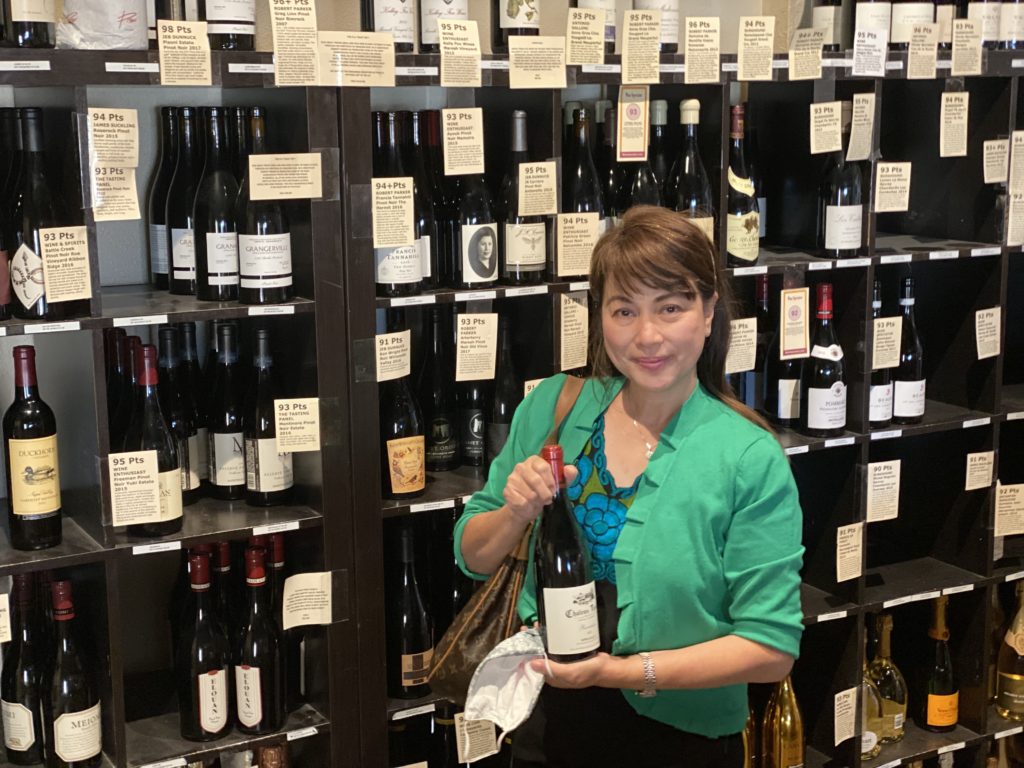 I saw a bottle of Petrus inside a locked wine cooler.
Me— "Hi, excuse me. Is that Petrus for sale? How much is it?"
Guy—"Let me find out."
Tamang-tama, malapit na'ng pasko, eto na lang Christmas gift ko kay Edmund Mcgyver Woods. At least maiinom pa nya sa gabi.  And, it meets my basic criteria of being Produced in France. Pasado!! Go! Buy!
While waiting for the guy, I took out my American Express credit card from my wallet para mabilis.  The minute he tells me how much, go na agad, buy na. Girl Scout laging handa.
Guy—-"Sorry, I can't find the price. Give me a second, I'll make a call to the owner."
Me—–"okay".
Hay salamt, meron na akong gift / pasalubong for dear husband. Excited!!! Game plan- I will buy two bottles. One for him to open and drink. The other one I will just keep in the dining room.
Guy—"Mam. I spoke to the owner, he said that's a 1985 Petrus. And how many bottles do you want? He said he has a couple."
Me—-"It depends on the price, maybe just one bottle (or two), I am traveling and it's hard to bring, might break."
Guy—-"a bottle is $2,760.00"
Me—–"Ow, two thousand seven hundred sixty dollars?"
Guy—-"$2,760"
Me—–"plus tax".
Guy—-"yes, plus tax"
Nay ko, di $3,000 dollars na isa. One hundred fifty thousand pesos?
Me—–"Excuse me is it $2,760?"
Guy—-"yes"
OMB bingi ka ba? Sinabi na nga na two thousand seven hundred sixty. hindi five hundred sixty.
Oh my God, ang mahal naman, iinumin lang nya sa gabi, wag na nga, Mabasag pa yan maiyak pa ako.
Hay naku iba na lang, matutulog lang naman sya pagka-inom.