South Korea has a current population of around 52,000,000 people. I wonder how many of them are named either Kim or Park being the most popular names or surnames in Korea.
Len and Bong are literally working from their own laptops from 8 am to 4 pm just like working in an actual office. Working from home doesn't mean sleeping at your whim or gallivanting anytime. They are tuned in either on Zoom or doing work in front of their computers. They also observe the one hour time allotted only for lunch breaks and well, a few minutes for powder room calls.
I thought of bringing them to Master Kim's Korean BBQ either for dinner or lunch. My worry was that the restaurant could be full and any minute wasted waiting in line would be a reduction from the limited one hour of lunch break that they have.
I gave the restaurant a call to verify if there's a long queue and hmmm walang pila. Good no waiting in line but bad because they don't have an outdoor dining. To go or not to go? Outdoor dining would be too hot in Las Vegas maybe that's why. Hmm, proceed with cushion.
Edmund and I had dined here once last year. Our first attempt was unsuccessful because the line wrapped around their small building. It would be at least an hour wait. I had my name and contact number listed but we left and went to a Japanese restaurant instead of wasting our time waiting. When we were almost finished with our meal, they called to let me know that we would be next in line.
We were curious why people flocked here so we went back the second time with a better plan. We went at 5 pm and bingo, we got seated right away.
When Len, Bong, and I arrived at Mister Kim's we didn't have to wait for a table. After taking our individual temperatures, we were led to a table.
Cognizant of the distances between tables, I was still feeling uneasy that some virus-carrying dude could be somewhere under this roof but my enthusiasm to treat my sister and bro-in-law to a good lunch somehow overpowered my fear.
Master Kim's has all-you-can-eat meal packages- $23.95, $28.95, $33.95 per person plus tax plus a service charge of 15% minimum. We chose the $23.95 per person because the other ones have too many food choices which we would not be able to dump all in our stomachs anyway.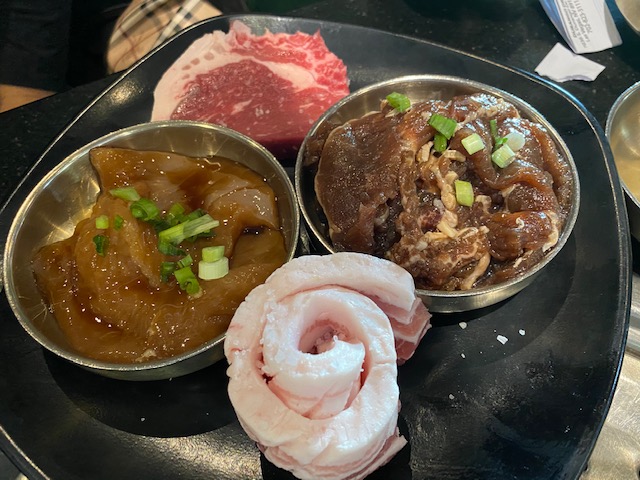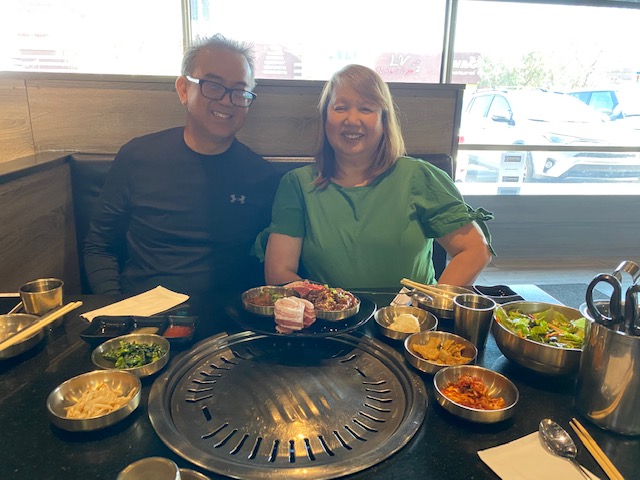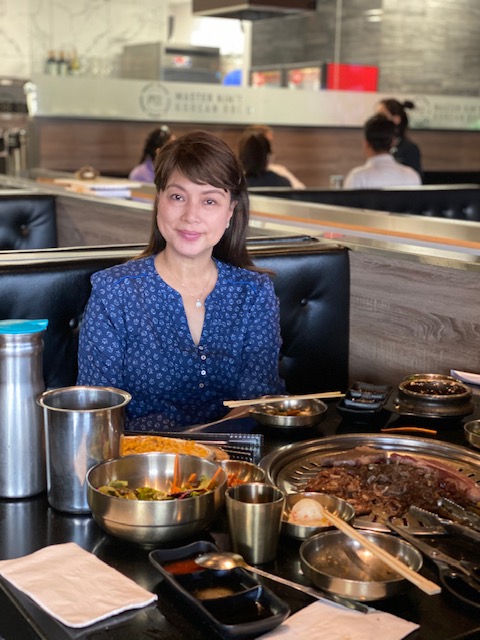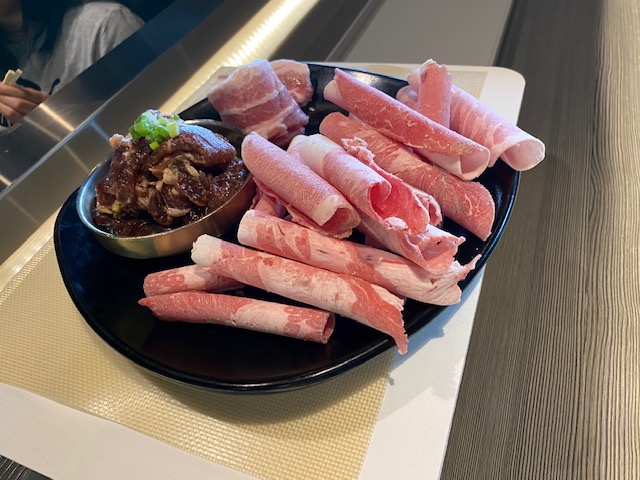 We overshot their one hour lunch break by 15 minutes. We enjoyed so much our barbecuing we forgot about the time limit.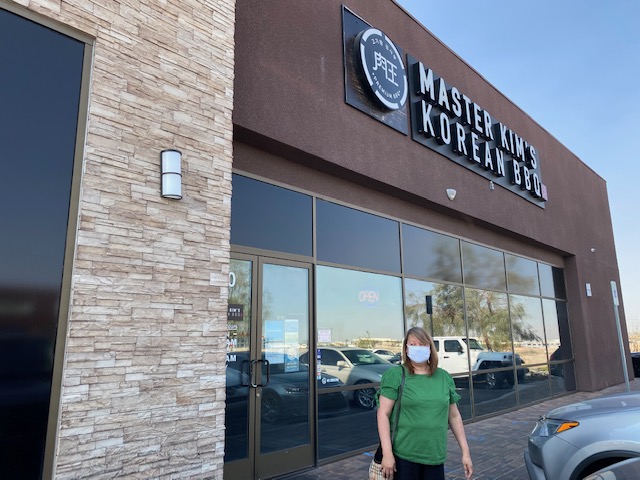 Master Kim's Korean BBQ 7036 South Durango Drive, Suite 100 Las Vegas