The dark natural granite stone kitchen counters and backsplash make this kitchen look old and feel dark. I went through several plans to try to brighten up the space, from replacing the granite with white ceramic tiles, to painting the cabinets white, or knocking down the whole kitchen but I dropped all of that kasi sobrang abala at gastos.
I bought two ceramic murals during our visit to Portugal in June 2018 but I no longer remember where they are. I have absolutely no recollection where I had kept them. After my sister brought out the mural she bought in the same trip, only then that I remembered that I had also bought something similar.
Since I didn't have the ceramic tile murals I bought in Lisbon, I searched online and felt relieved to find so many, in different shapes, sizes, colors, designs, styles.
After a week of surfing online for something light colored and simple, I chose a rooster as the focal point of the mural.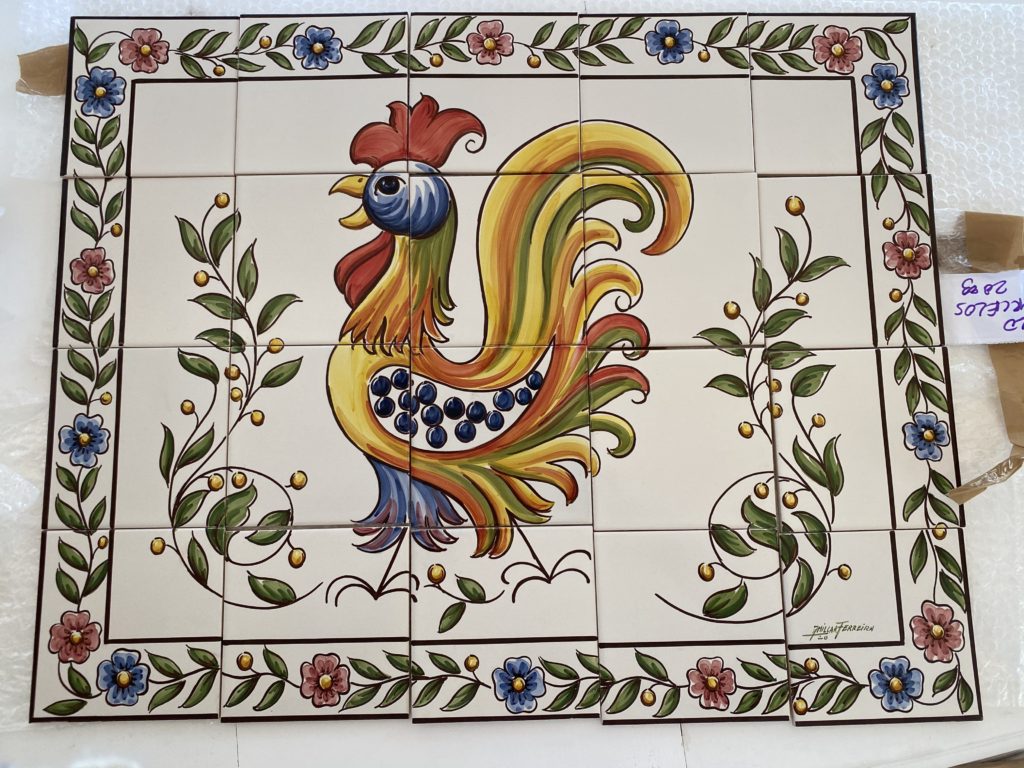 Rooster is the national symbol of Portugal. It symbolizes good luck, faith, and justice. In many other countries and cultures, a rooster means many things but the most predominant is GOOD LUCK. Having a rooster in a kitchen is believed to bring happiness, good luck, and for centuries it's been associated with good fortune.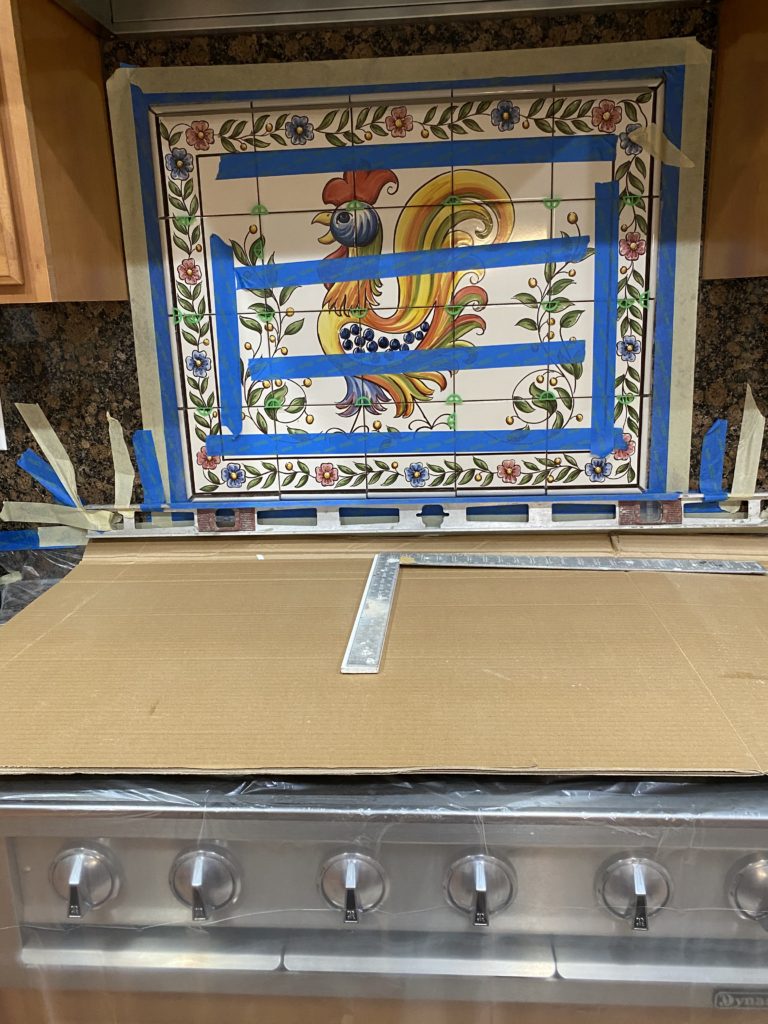 I hired James, an architect in his past life in Manila, to install the colorful ceramic kitchen backsplash.  The colors show the Portuguese's love of life.
He knew exactly how to do it although I guided him with regards to the positioning and borders.

#oldcockofbarcelos
#portugueserooster
#loveoflife
#kitchenbacksplash
#handpaintedtileceramics
#madeinportugal
#galodebarcelos