PAL thought of a very good idea, sell their world-renowned chicken arroz caldo or lugaw for delvery, to their loyal customers who are itching to travel but are stuck at home.
And not only did they pack the lugaw well, but they also presented it in a very nice gift box worthy of landing on anyone's Instagram post.
My daughter was the one who discovered PAL's latest gimmick through her friend Carlo Araw. Me? tiga-kain lang ako.
3/20/21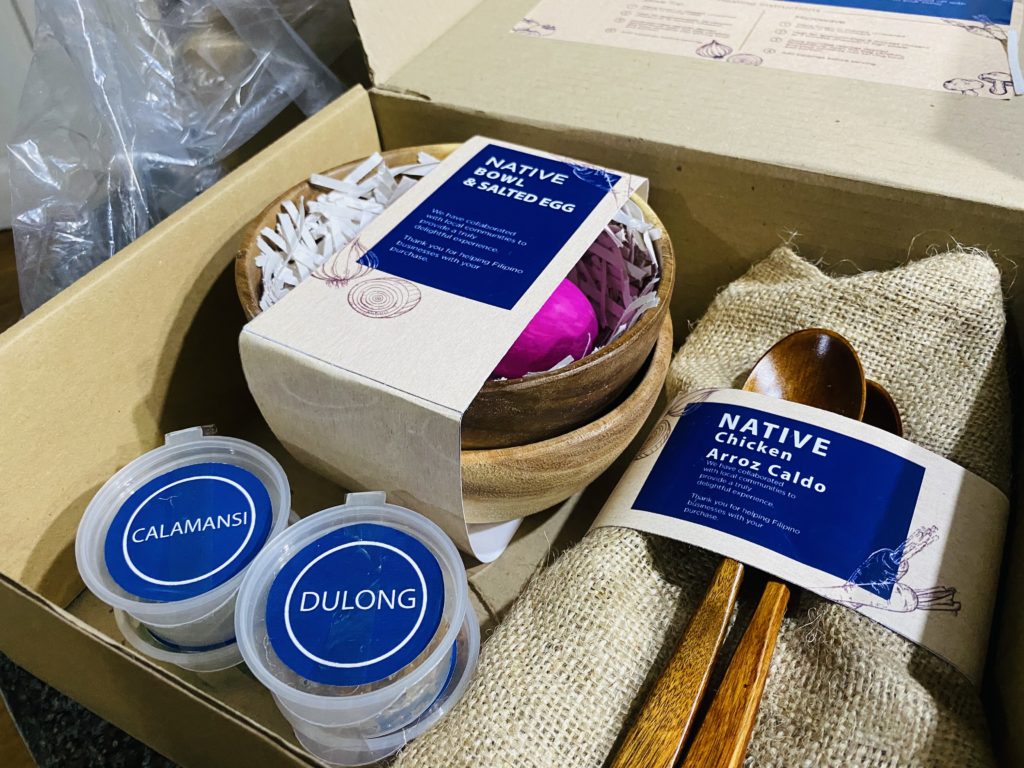 I was excited and beyond belief that this iconic PAL dish is now available anytime I wish to have a hot steaming bowl. I don't have to wait till my next PAL sojourn. I can enjoy it here at home without the flight turbulence. And my dear husband suggests that we sit beside the washing machine to imagine that we are sitting beside the airplane window.
I am a lugaw girl and when traveling on long hauls, I always order lugaw on board and sometimes I shamelessly ask for a second serving in the middle of a flight.
PAL began serving arroz caldo in the early 1980s to passengers in the First Class and Mabuhay or Business Class lounges when the flights got delayed. Passengers loved it and it soon became a regular in their lounges and on long-haul flights.
The wooden soup bowl's shape and color blend perfectly well with my antique delft blue plate.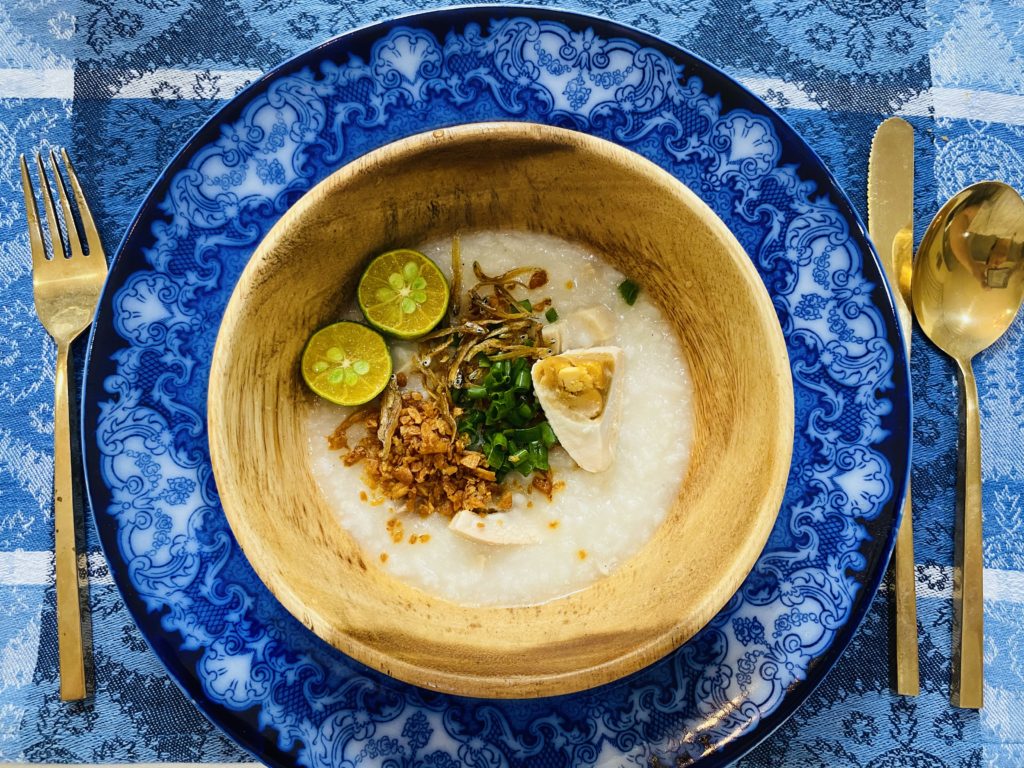 Oyen ordered two boxes and each box contains a frozen / cold vacuum packed arroz caldo good for two people, two limited edition wooden soup bowls, and two wooden spoons. It also comes with two tiny serving spoons made of the same material, an abaca placemat, and small portions of toppings and condiments such as spring onions, fried garlic, tiny crispy fish called dulong, two pieces of kalamansi. It has one whole red salted egg.

b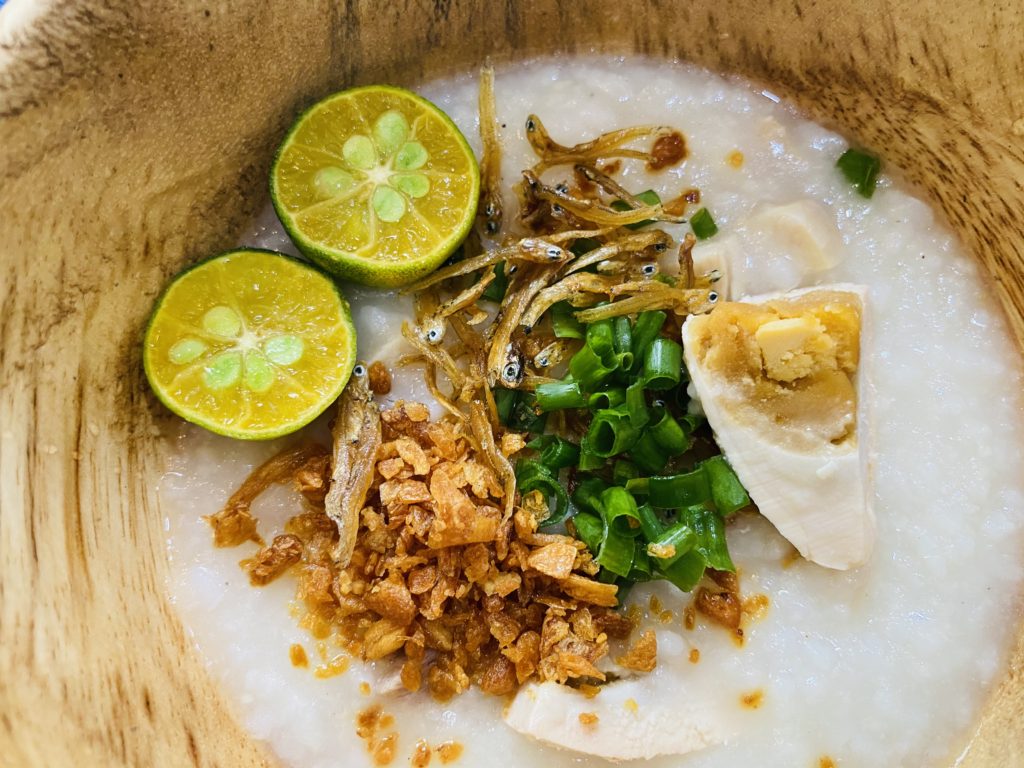 a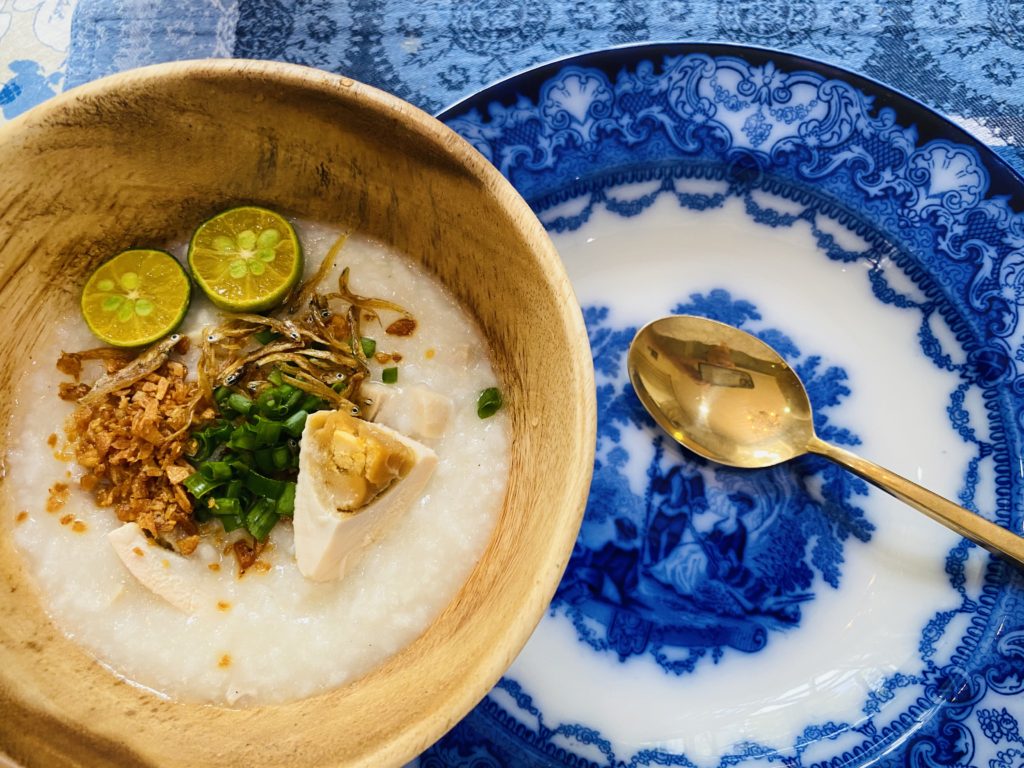 Lugaw has become a hit even with foreign travelers. Recently, other airlines have started serving lugaw at their lounges but the taste is different. Syempre hindi lasang Pilipino.
Those who wish to order, go to their Instagram @flypalcafe. Note: Lugaw is sold out this April. You may order for May delivery.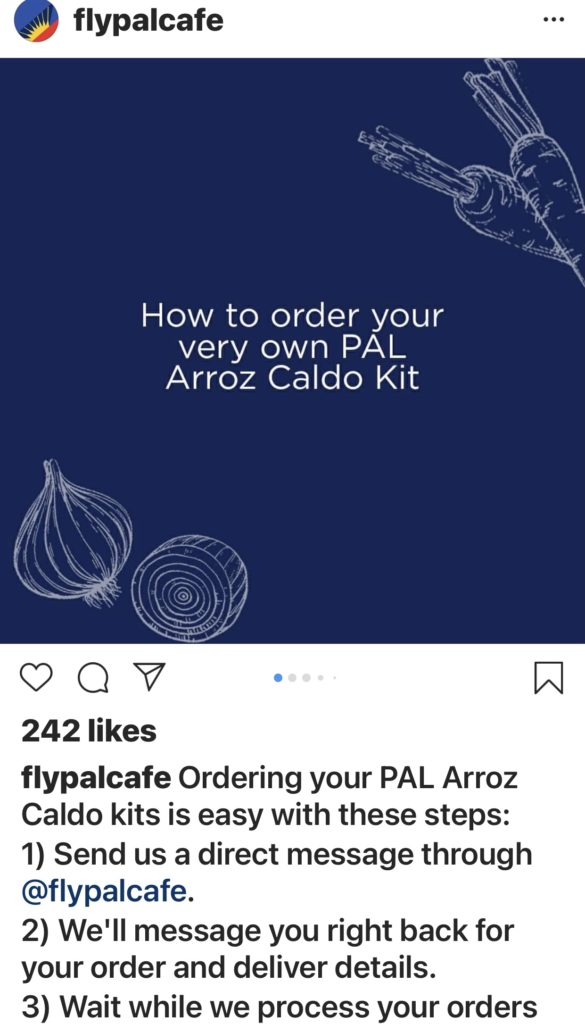 #flypalcafe #thefoodyee #lasangpinoy #travelfood #arrozcaldo #philippineairlines #inflightmeal #bestcomforttravelfood