Oyen brought in some cute touches to the wedding venue. Some of the items came from our house, from my decors at home, some she found while we were shopping. Items that added to the cuteness, romance and quaintness of the place. Things that spelled her own personality.
I bought Mr. and Mrs. Rabbit here in January for our Easter table decor in Manila. When Oyen saw them sitting on the table beside our main staircase, she found it cite and told me she would bring them to the wedding venue. I packed it again and brought it back to America.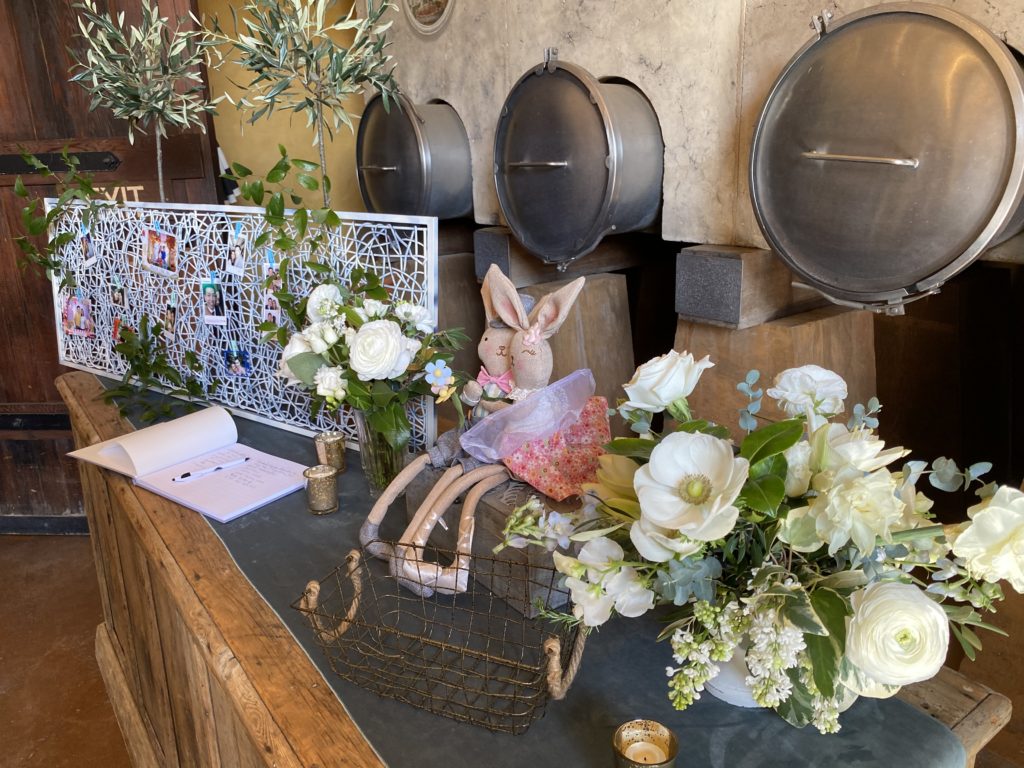 The wire mesh was black. She painted it off-white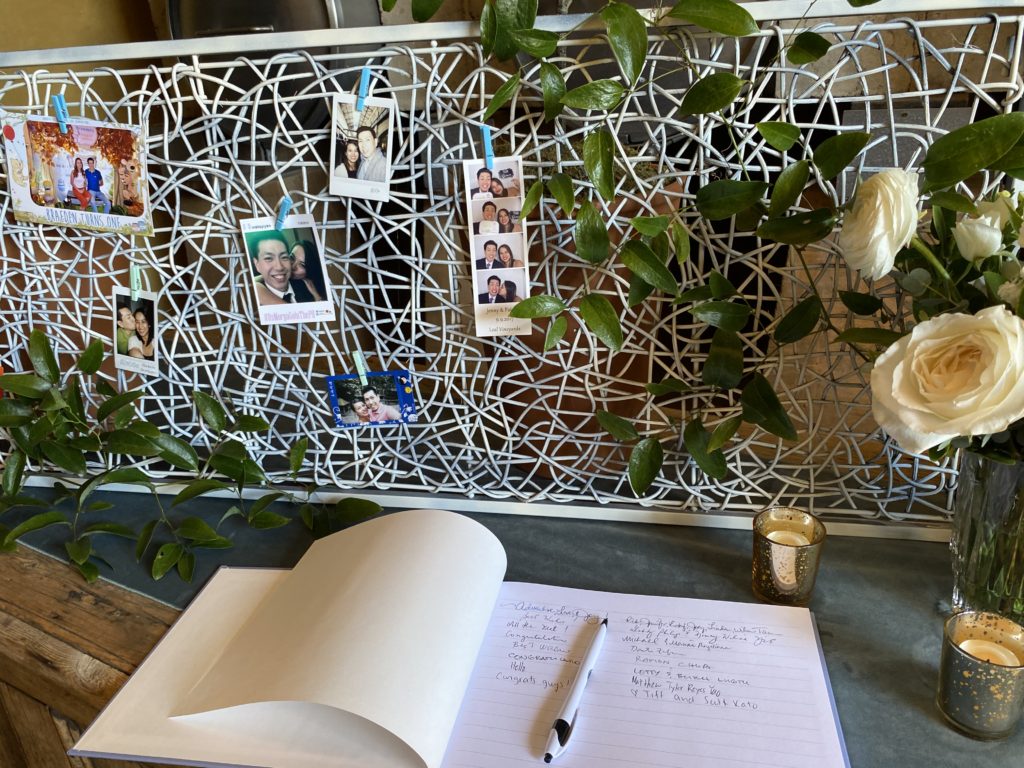 I figured it would be chilly and windy and some women might need some cover so I bought at least 150 pieces of plain blue shawls. The material is light and sheer. If any of the men would want to take one to bring home, it was fine too.
I tried to have these personalized either with embroidery or rubberized emboss but the material was too sheer hindi daw pwede. When Nyke gets married I will give away shawls too. If I win in the lotto before his wedding, I will give away branded ones depending on the number of guests. Kung masyado silang madami, siguro Good Morning Towels na lang.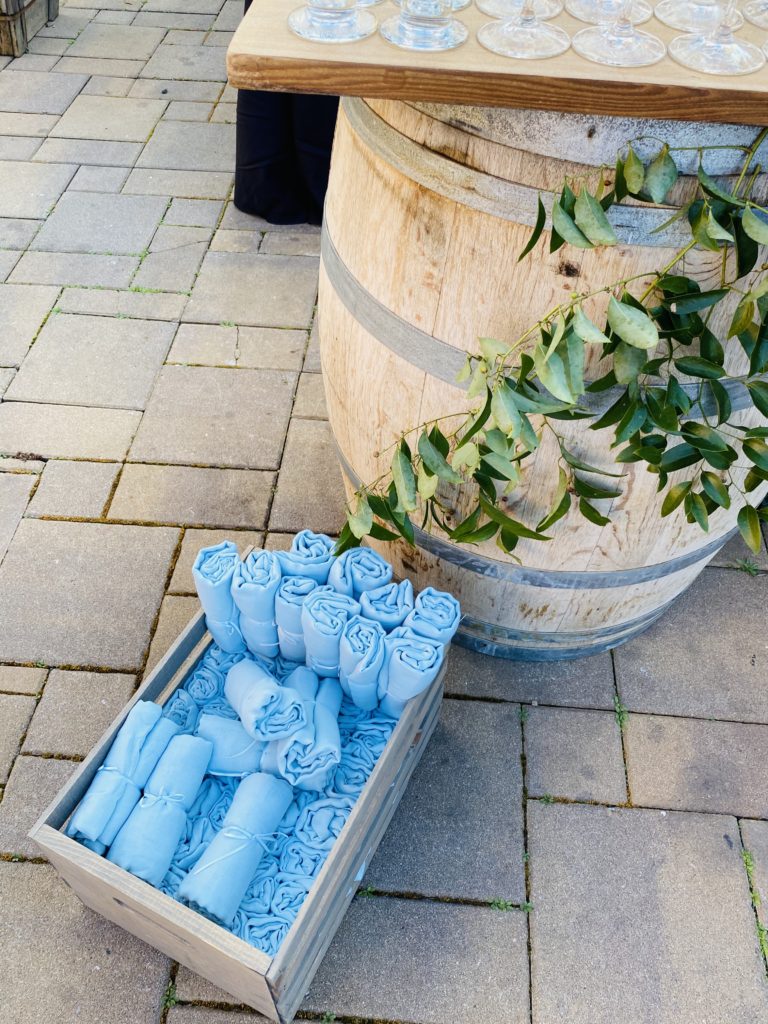 Aileen ordered two dozens of umbrella  in different colors and plastic honchos in case it rained.  It didn't so she went home with lots of umbrellas that will last a lifetime.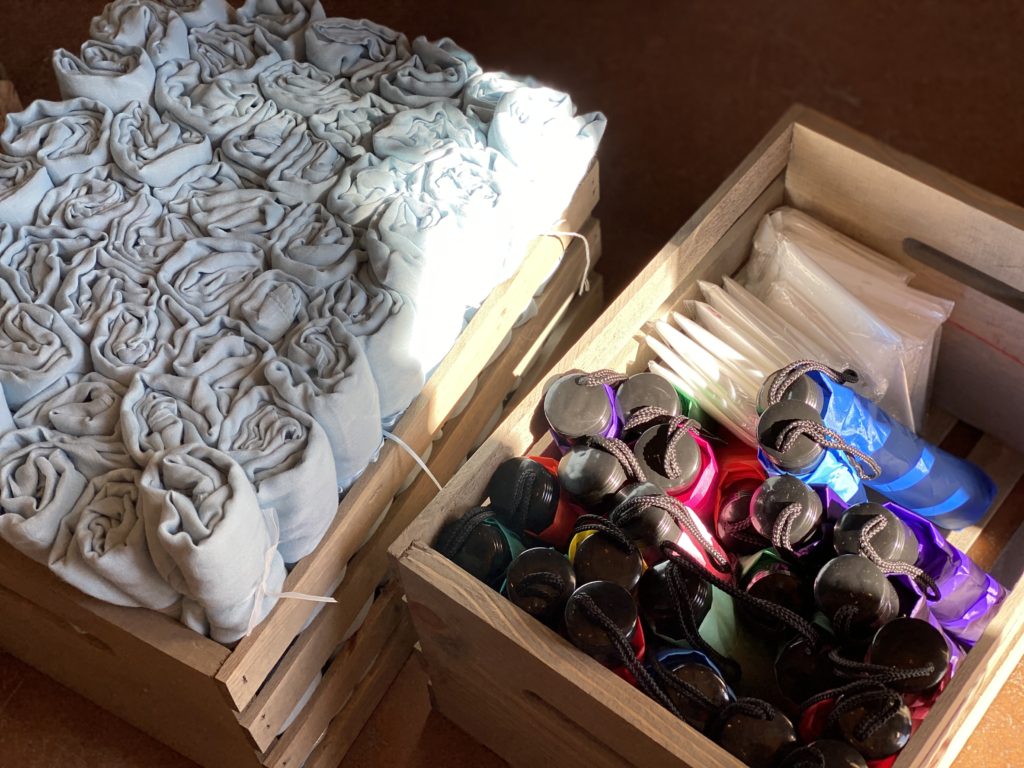 The venue is already so beautiful it doesn't need too much additional styling. Just simple floral decors here and there to add touches of romance so as not to overpower the organic elegance of the Barrel Room.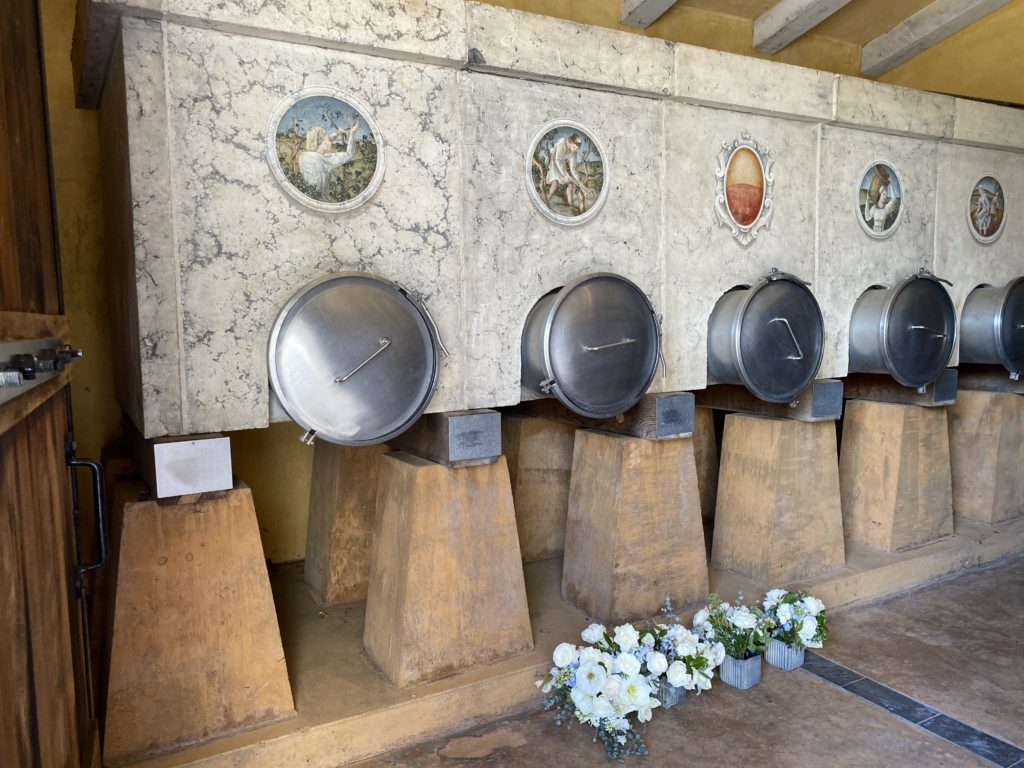 #weddinginSonoma