We got lost while trying to find the showroom of Granite Express. We found ourselves driving through the streets of Oakland, a city many people dread, and I am no exception.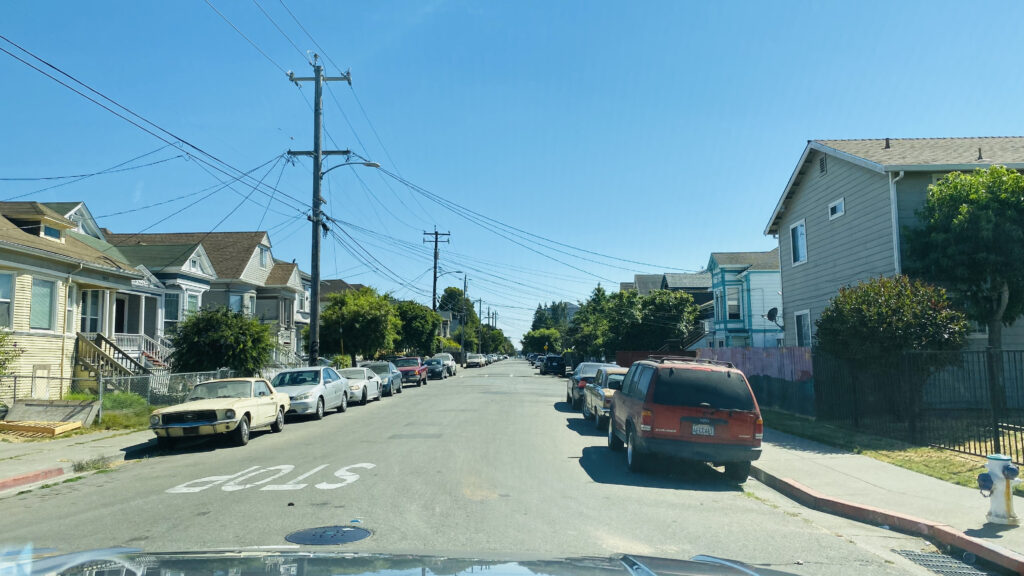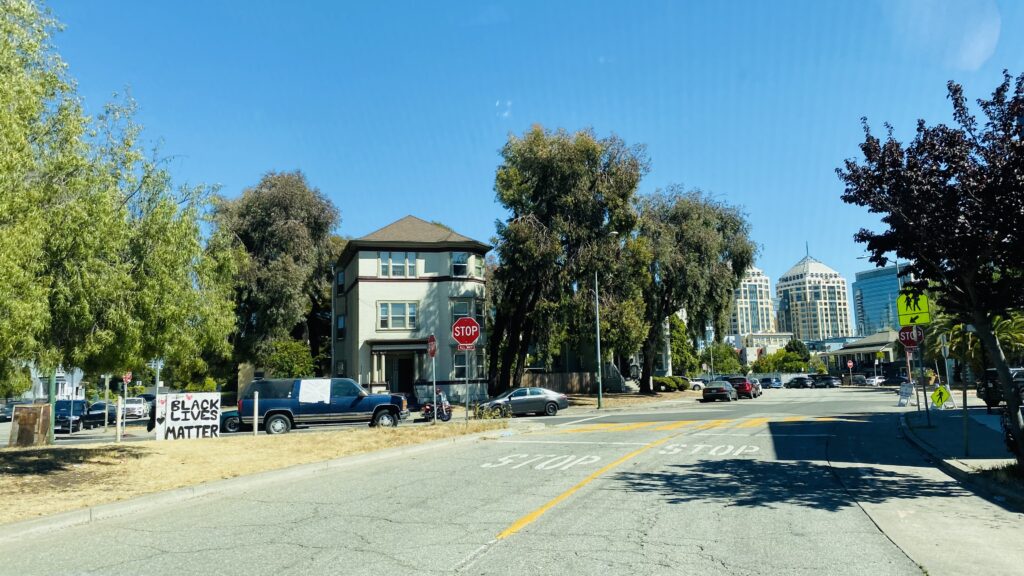 Some parts of the city is generally peaceful and affluent such as the business district and the residential communities up in the Oakland Hills. There's also a nice cluster of brand new construction called Skyview with single family homes, townhouses, condominiums developed by Discovery Homes that is nice and looks safe and peaceful. They have breathtaking views of the city and the Bay Bridge, San Mateo Bridge, as far as Dumbarton Bridge. With prices reaching high $1,600,000, the units are not for the average Californian. And you would think that luxury living is not synonymous to Oakland living.
Just down the hill is International Avenue, and my brother in law warns, that it's not at all safe there.
Frequent gang shootings, robbery, home and stores invasions, and more recently the random attacks on peace-loving Asians, Oakland lands on the top Bay Area evening news #MSNBC #KTVUFox2 #ABCnews.
Oakland has acquired crime notoriety since the beginning of time and is always in the limelight for all the wrong reasons.
We were wary not to end up deep into this notorious area, what happened was the exact opposite. Instead of avoiding going in the streets of Oakland this is where we ended.
Usually when there are gangs, graffiti is in abundance. In Oakland, yes, graffiti decorates the city but what used to be dirty-looking graffitis, some have evolved into beautiful street art and artistic murals. Some have thought-provoking themes.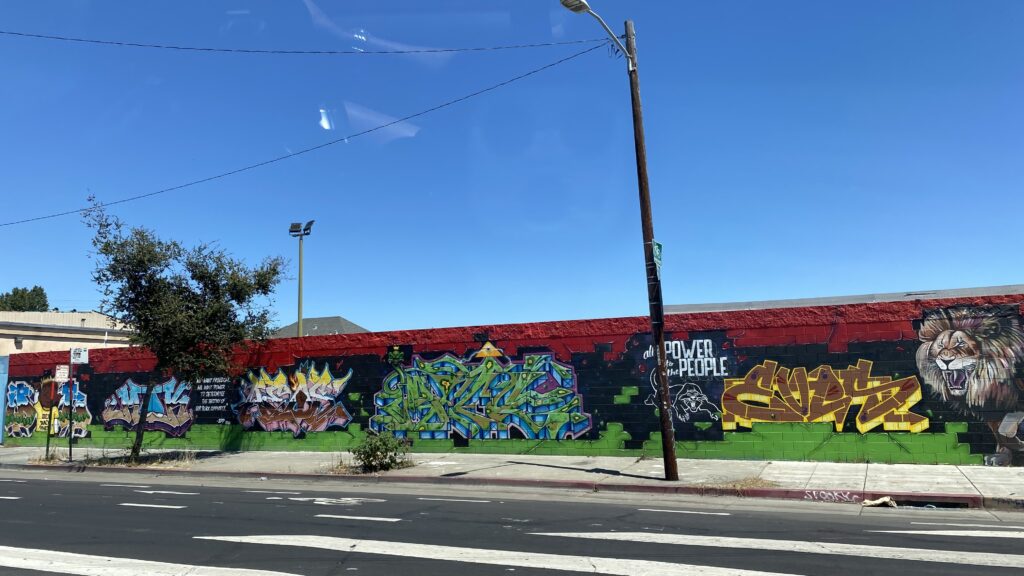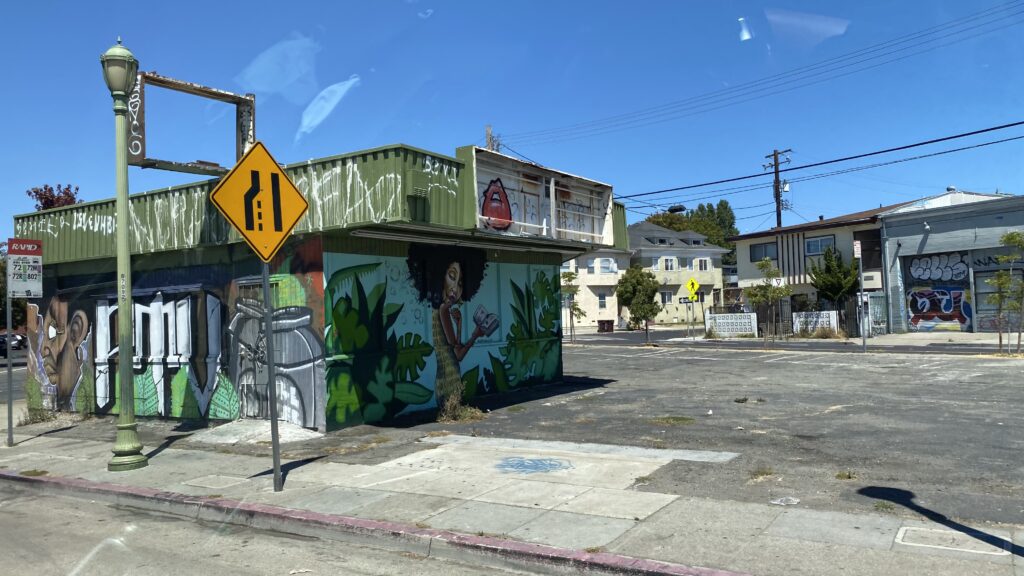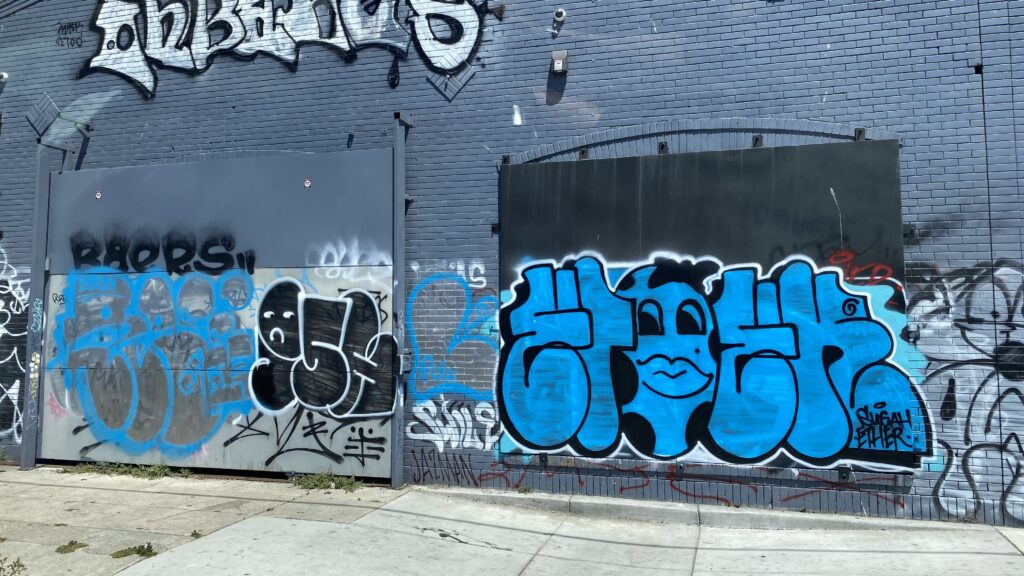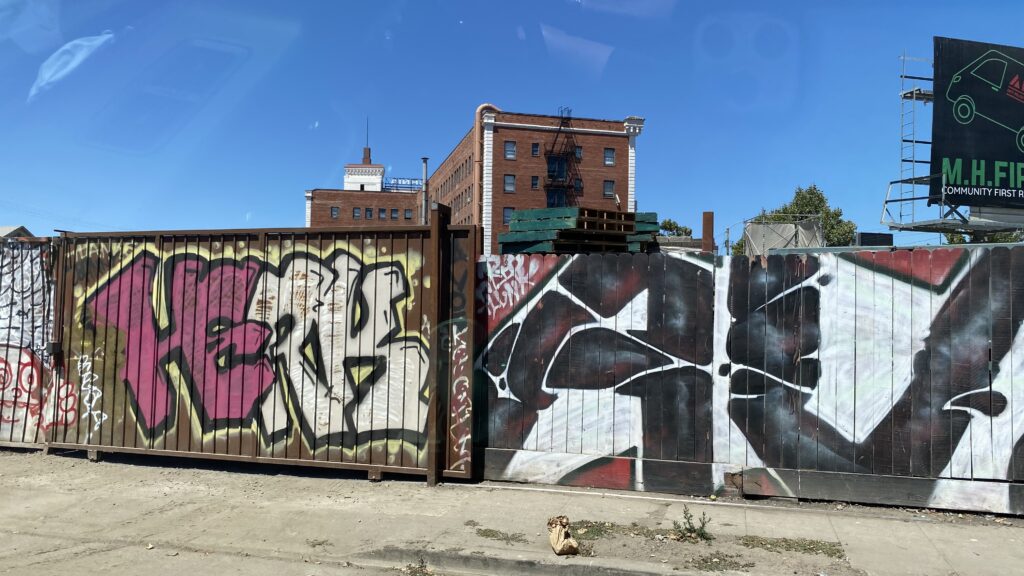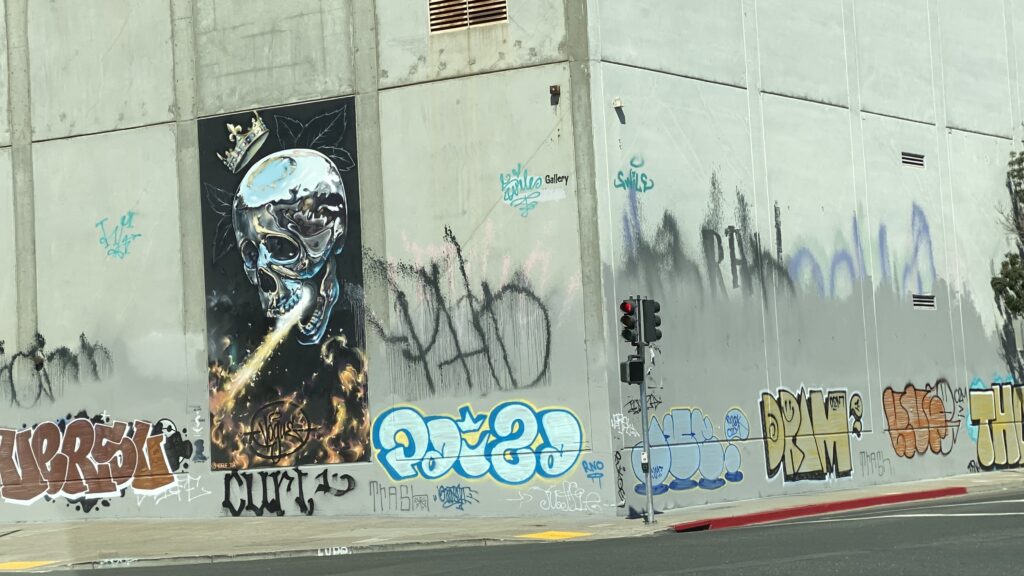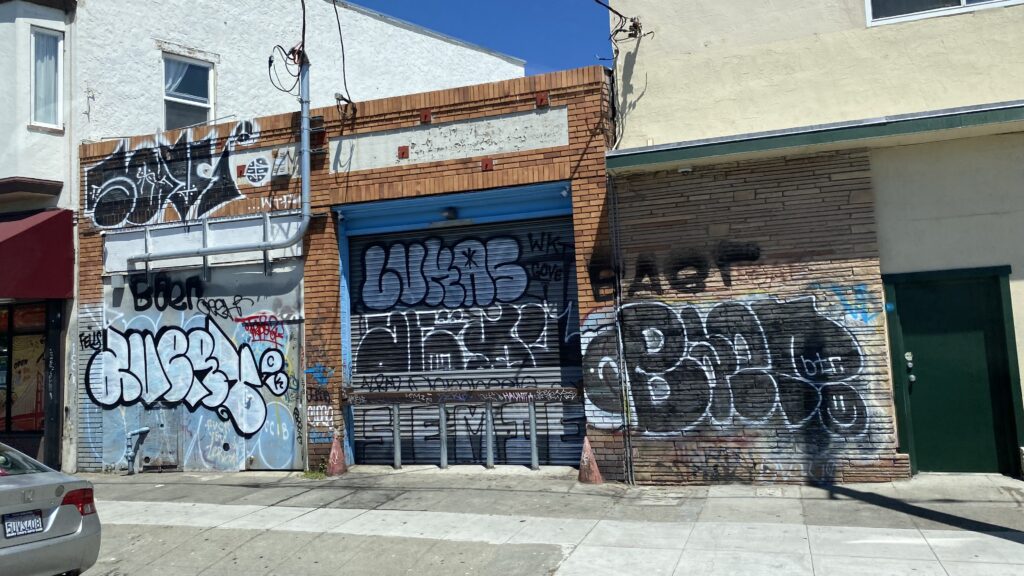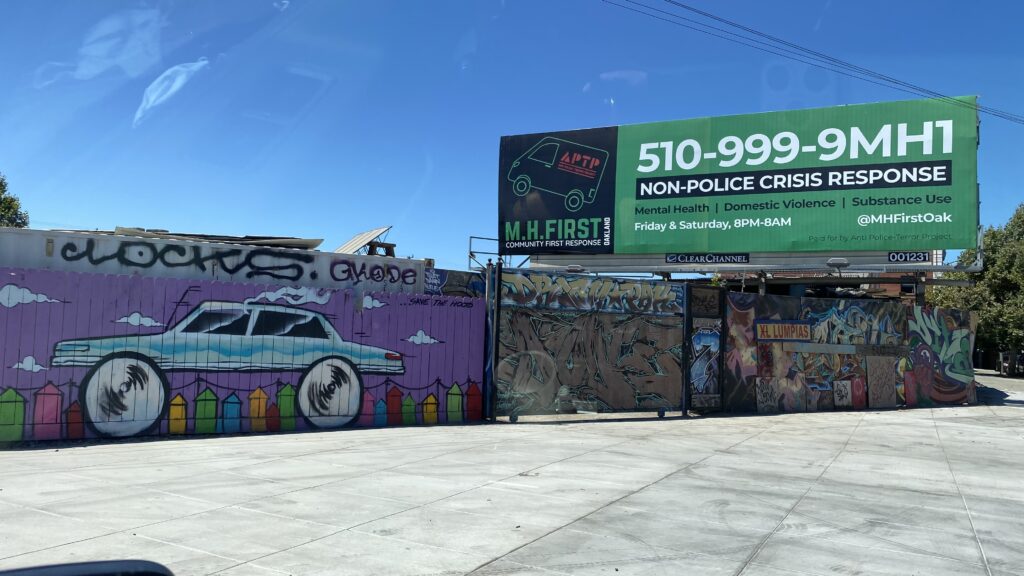 I feel sad that Oakland is exceeding everyone's expectations as being the most unsafe place to live in the Bay Area. I personally think it is a beautiful  city if only…. yes, IF ONLY,  it's clean and peaceful.
It's closest to San Francisco, just a bridge away. It has panoramic views. It has flat land and hills and is blessed with the most incredible sunset.
There are big companies headquartered there.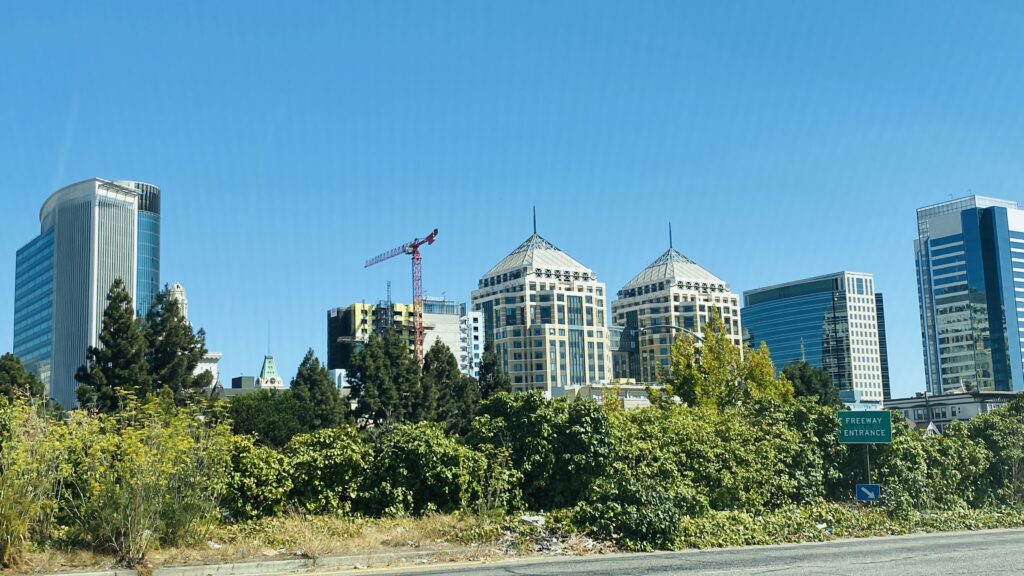 There are plenty of good bars and restaurants such as Belotti Ristorante e Bottega, and Commis to name a few.   The problem in dining there is the high probability of your car getting vandalized and broken into.
I hope the citizenry wakes up.  Crime has been escalating and now is the time to bond together with police officers, city officials, to clean their city and transform it to its full potential.  A clean, orderly, and peaceful community attracts progress.  Instead of gangs,  it can be replaced with educated, civilized, hard-working people enjoying a better life for themselves and for their families.
We found Granite Express atnthe border of Emeryville and Oakland. We're helping my sister-in-law renovate her 40 year old kitchen and Granite Express has cabinets and counter tops, made in China, not all, but mostly.