When in the US, I drive. Here in Manila one of the perks is having a personal driver. It is very useful when parking is scarce or tight. When going out of town. When traversing the traffic-ridden EDSA, when sleepy or tired. When you need to gas up. And for errands. But it also comes with downsides. Most especially when the driver is very bright.
Let's call our current family driver Roger as in Roger Moore. While you are still giving him instructions, he nods and eagerly leaves with full confidence and assurance that he knows where to go, and what to do. Only to find out later that he didn't understand your instructions.
He was instructed to deliver a package to ECY's friend somewhere in Marikina. Edmund gave him the address. Roger Googled it. Several houses in Metro Manila have the exact same house number and street name. Meron in Marikina, meron in Antipolo, meron in Sampaloc. He picked the one in Antipolo. Nahanap naman nya pero that's not where Edmund's friend lives. Antipolo pala yun, hindi Marikina, He asked for directions from bystanders and tricycle drivers, after two hours, nahanap din nya, Sayang gasolina and oras.
Drivers now are also high tech. They have Waze. We know that there are many houses with the same number and street name but are located in different cities.  When he saw the address appear on Waze  basta tumakbo na agad sya.
Driver Roger picked us up.  Yipee I was both eager and excited to go home.  Ay 15 minutes pa lang stress na ako kay Roger Moore.   We were tired so we just let him do his thing.  Kung saan-saan umikot.  Napunta pa kami sa mga squatters area, mga naglalaba sa tabing kalsada. Edmund and I were not familiar with the area.  Pasikut-sikot. We reached home safely but an hour extra.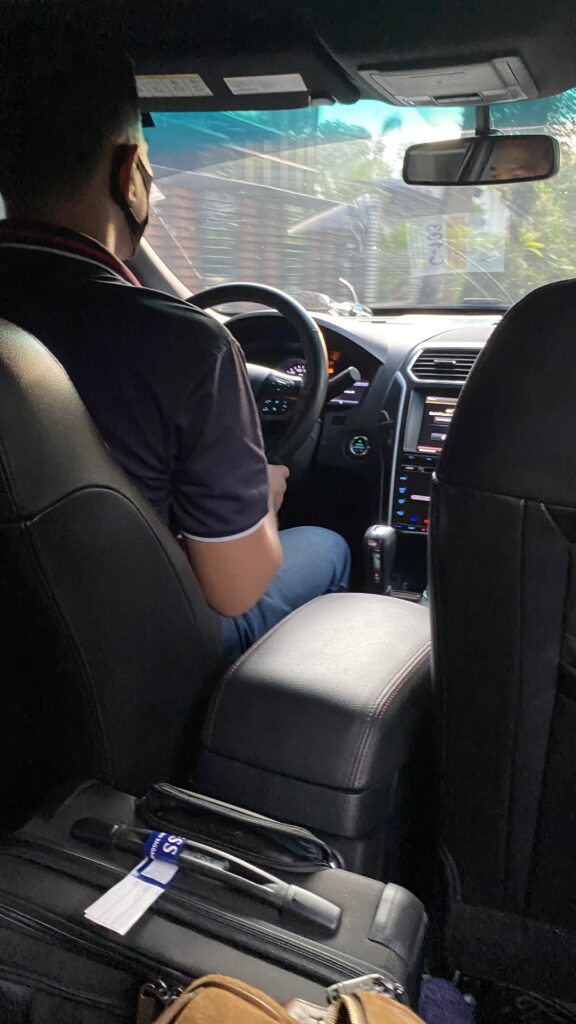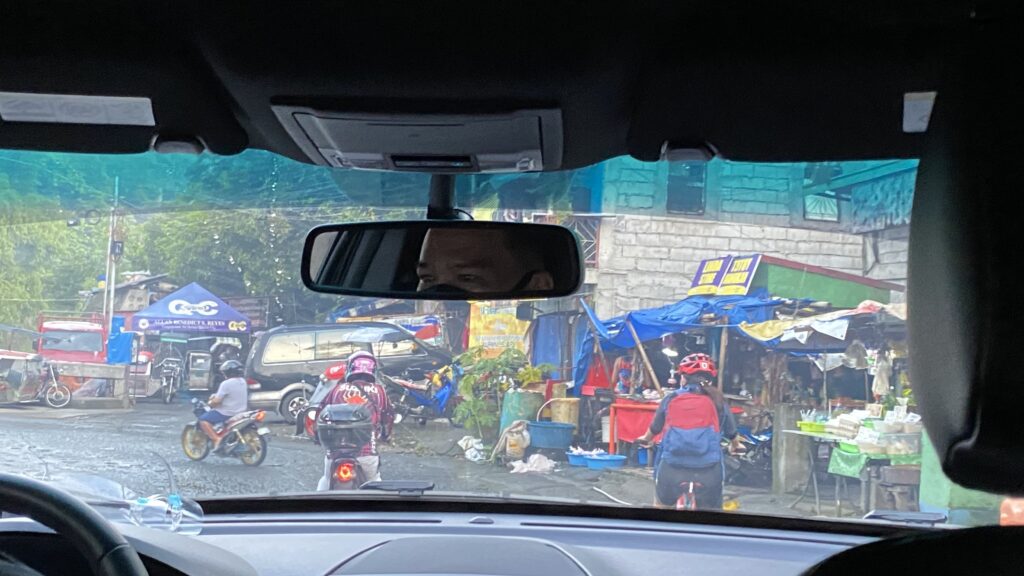 Oh yay, Welcome breakfast of hotdog.  I like hotdogs that are toasted and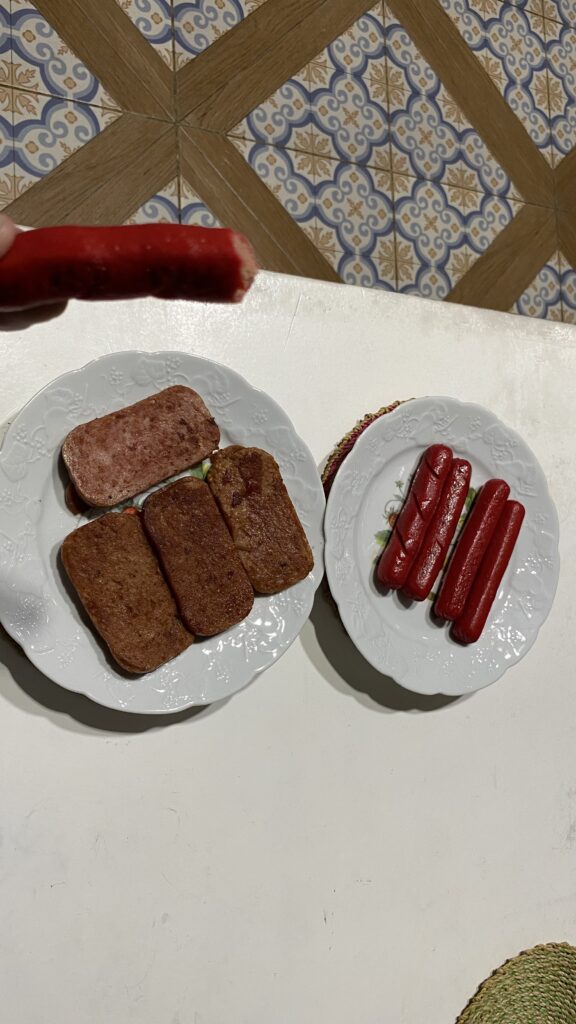 My daughter knows I am fond of buko juice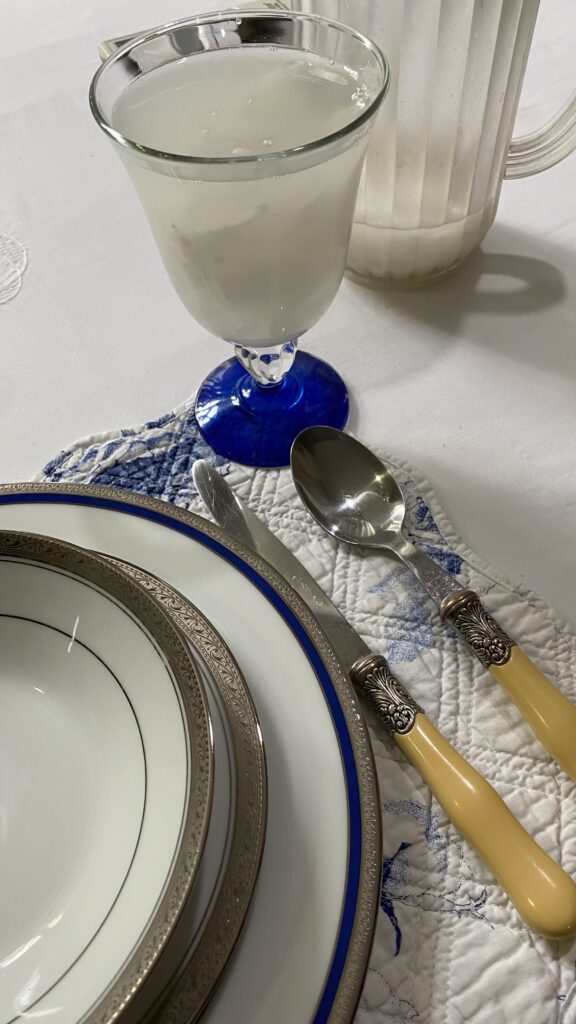 and ice cream.  Mad Mark's is owned by her friend.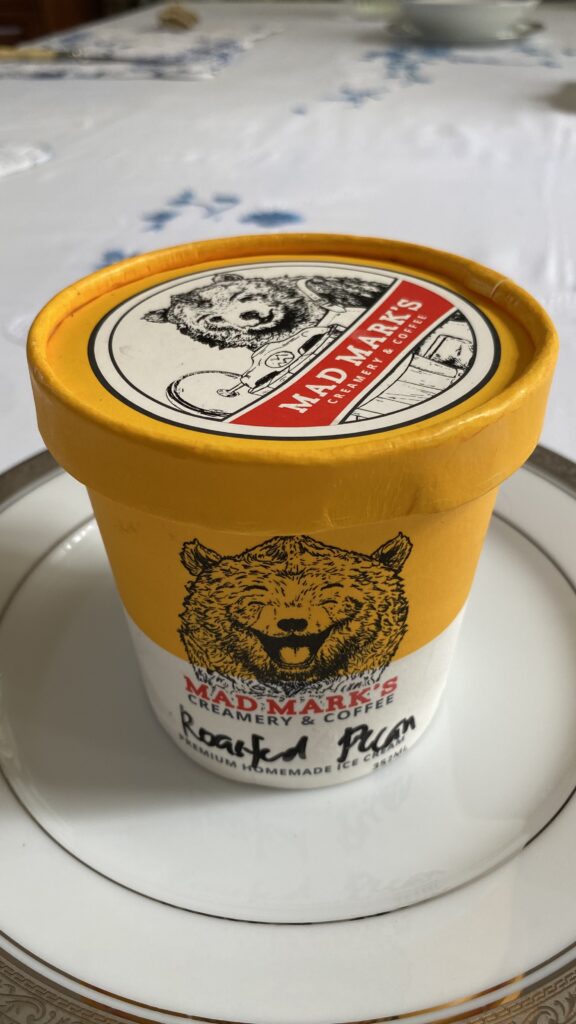 Muni-muni you!