I was in Greenbelt 5 on July 21 for some other purpose, not to go shopping but when I spotted the entrance of the Adora department store, I couldn't resist its allure.
Adora has well-curated merchandise. It's small but the choice of items is elevated.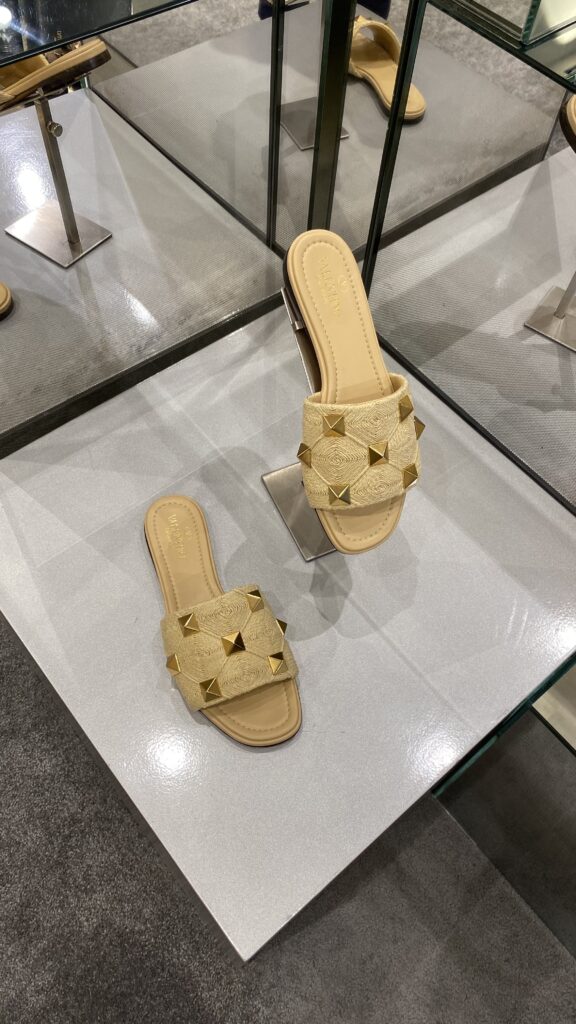 I almost bought this Valentino shoulder bag. The only reason why I didn't was because of the shoulder strap. As I get older, I must be more choosy with my bags. It's not about the brand. Sumasakit na ang braso ko when my bag is top handle. When it's a shoulder bag naman, the strap must be long enough just in case I want to free my two hands.
I really like its soft leather, color, and size. Pwedeng pang plane travel. It can hold 4 passports, a light cardigan, and all my abubots.