I first discovered Williams Sonoma some 15 years ago in Manhattan. They have a big two story store on the ground floor of Time Warner Center. It's right there at the front of the huge lobby.
That building became my refuge whenever I would travel to visit my daughter who was attending Fordham University. Although she attended classes at the Rose Hill campus in the Bronx, Fordham's campus in Lincoln Center in the middle of the city was our meeting place. Time Warner Center is in Columbus Circle, a short 5 minute walk from Fordham.
There's fast food and Whole Foods on the basement, a few fancy restaurants on the upper floors, Mesa was our favorite. There were shops on the ground and second floors such as Coach, Tumi, Diptyque, Eileen Fisher, Cole Haan, a bookstore, Boss, La Maison du Chocolat, Sephora, Mac, Stuart Weitzman, Michael Kors, Swarovski, etc.
I never skipped going to Williams-Sonoma every single time I went to Time Warner.
New York could be overwhelming and dizzying. Time Warner became my comfort zone. I felt safe and secured that I would not get lost in this big city as long as I was inside or around this tower.
And Williams-Sonoma was the last to,close their store at night together with Whole foods so it really because my rock in the city.
Through the years I have bought a few items from them, not a lot. French provincial table cloths, table nqpkins, cutleries, bowls, plates for casual dining, recipe books which I have never read, etc. One time I even fell-in line to get a book signed by a populat pretty young lady from London. My God, I don't even remember her name. Nakigaya lang ako dun sa mga nakapila. Naki bilimna rin ako nung libromand nakipila na rin ako. I don't even know where that book is now. Sayang.
I recently bought a white ceramic food tray from their store in Corte Madera.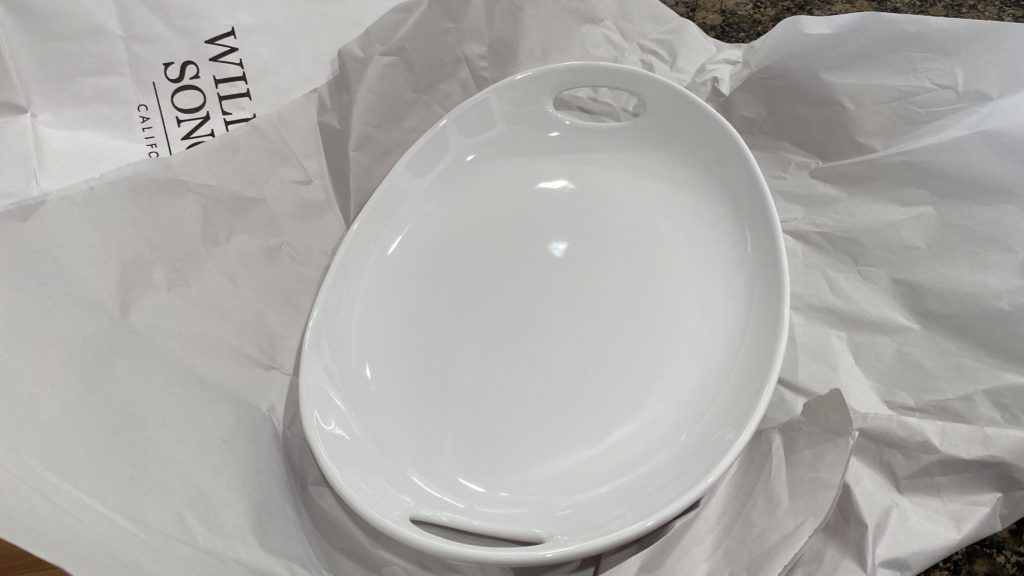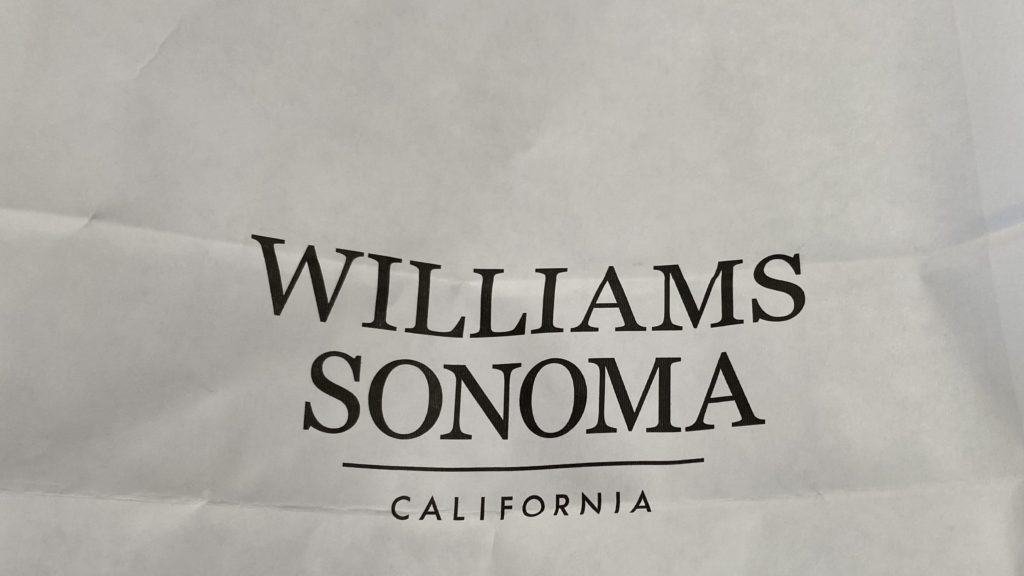 I checked first where it was made. It's made in Portugal. Almost everything na lang is made in China. They are already super duper rich and immensely powerful. Let's distribute the wealth by buying also products made in other countries.