Oyen gave me a pair of Havaianas rubber slippers for use around the house. She noticed kasi that the tsinelas I've been using is masikip.
This one looks so dainty because of the nice bluish color. Thank you anak.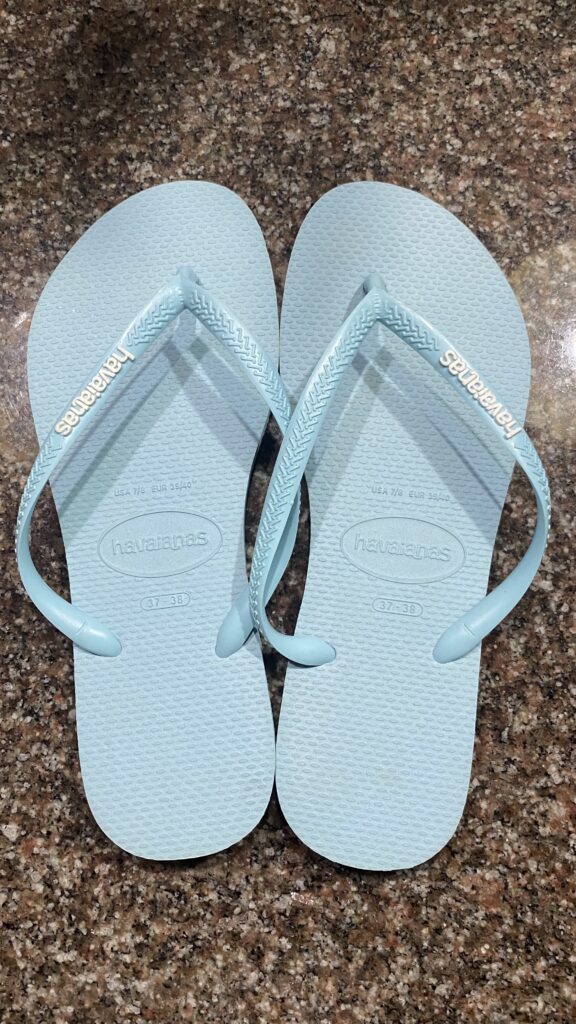 I am not actually fond of Havaianas. When it became a hit in the Philippines, women were buying several pairs of different colors. Some were even collecting. For me, they were just simple rubber slippers, na marami sa palengke. I never got interested to own a pair.
Back in the day, my parents would only agree to get me a new pair of disipit (rubber slippers) if and when sira na talaga and beyond repair. I had to show them my tsinelas na pigtas na talaga and hindi na pwedeng magawan ng paraan. If I got lucky, they would agree to buy me a new pair. One pair only that should last me one year. One full year. Unlike people nowadays, they buy all the colors and with different designs.  Ako nuon isang tsinelas lang.  Hindi tsinelases.