January 16
Even before we got married Edmund has always been enamored with water elements like ponds, rivers, fish. He had big fish tanks at their house in Malabon.
A little over a year into our marriage he got interested in breeding Discus both as a hobby and a business. He partnered with Bambi hoping to breed this popular freshwater aquarium fish. During those times, a small Discus could sell between P150 to P800 depending on its rarity. Breeding fish turned out to be more difficult than they had initially thought. but Bambi emigrated to the US after he and Lotis Key got married. He sold his fish tanks.
Edmund continued his hobby and had two large tanks in our atrium. Sundays he was busy cleaning the glass aquarium, adjusting the air bubbles, feeding the fish, buying live underwater plants, etc.
Next, he built a beautiful pond beside our dining room. The pond was his labor of love. He singlehandedly built it all by himself. A few times, Nyke, Oyen, and I enjoyed dipping there. The pond was very small, (approximately 2 meters x 3 meters) but my kids were too. It was big enough for them to wade and bathe. After a few years, it became difficult to maintain. Cockroaches lived under the stones surrounding the pond. My son threw stones into the pond and would jump into the water. Cockroaches also grew under the stones surrounding the pond. They crawled all over the atrium, and into our dining room. It was gross.
We eventually demolished the pond and I replaced it with a three-tier fountain. My husband continued to have an aquarium with goldfish, angelfish, and one or two Discus in his aquarium. One summer Sunday afternoon, while cleaning the aquarium, he transferred the discus in a pail of water. HIndi pala, pail lang, no water. He forgot to put water in the pail. Goodbye discus.
It happened again, one hot summer day, he cleaned the tank and placed the fish on the fountain's ledge and totally forgot about it. Hayun, parang dried fish yung discus. Goodbye P500. Goodbye hobby.
He renewed his aquarium hobby last November of 2020 most probably  one way of fighting boredom caused by getting stuck  at home.  10:11 am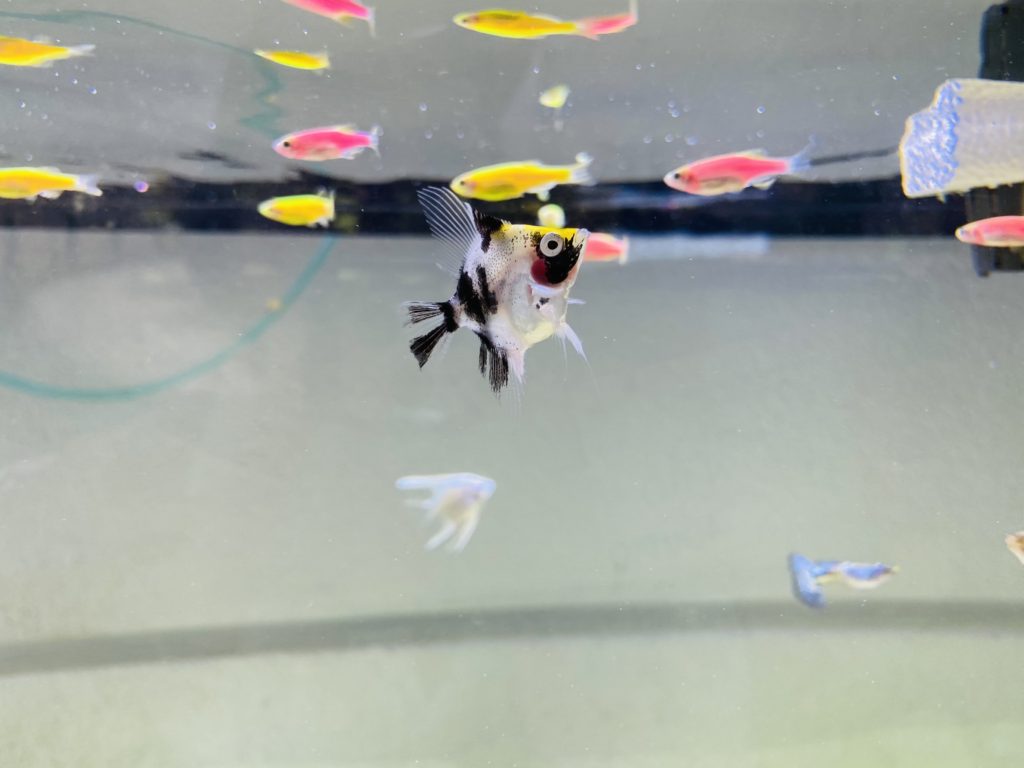 There is no Discus fish because he finds it hard to care for. Baka mamatay lang eh sayang ang pera.  Eto, mga cheap-cheap na lang na isda pero cute naman sila.  10:12 am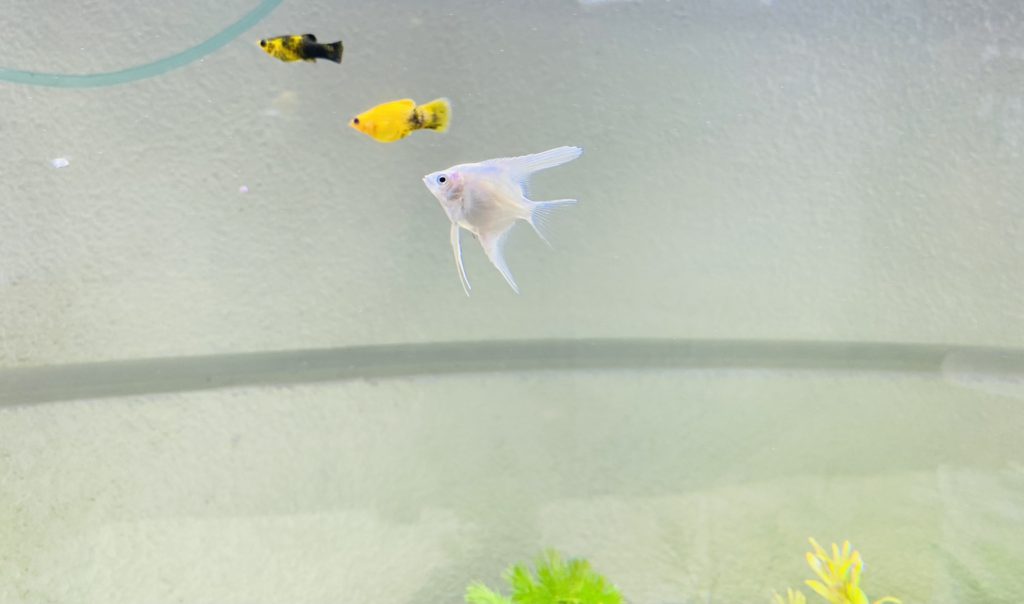 He is also growing kangkong. If we get lucky we will soon have an ample supply of clean and fresh KK.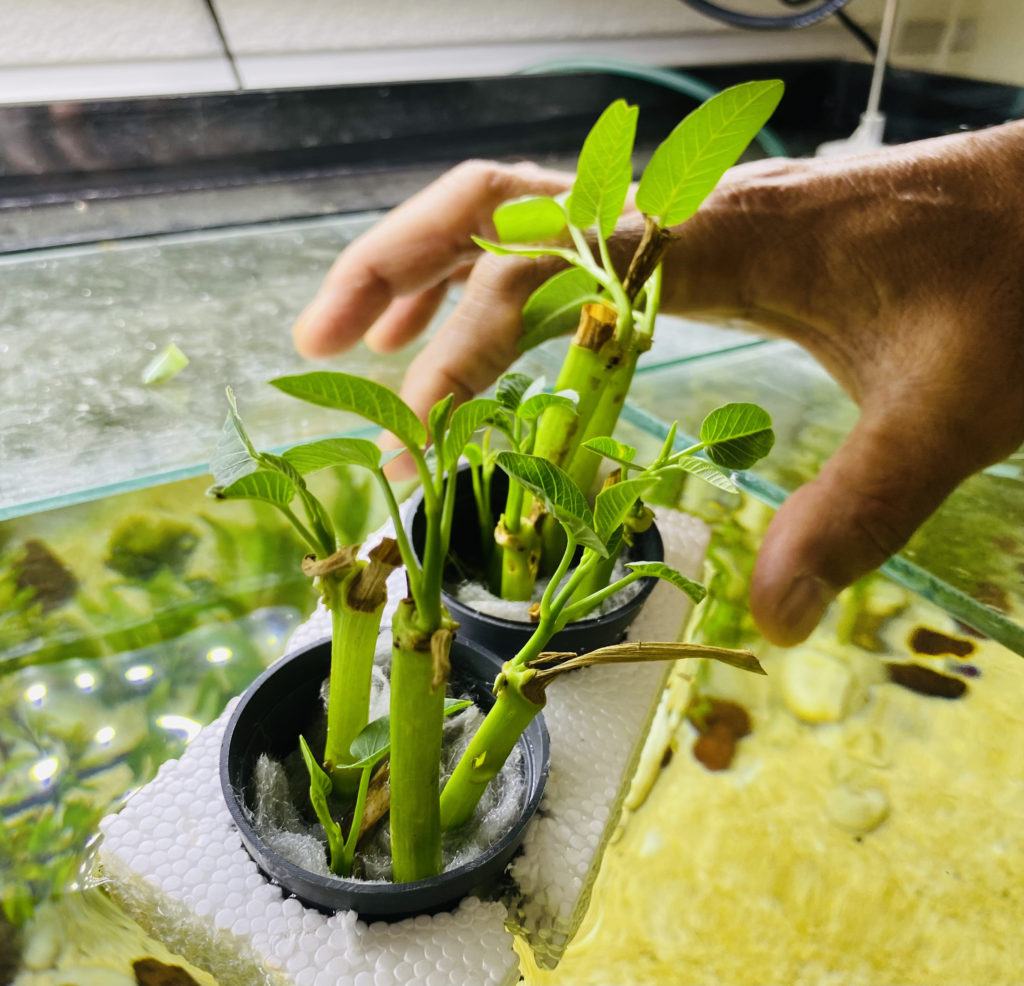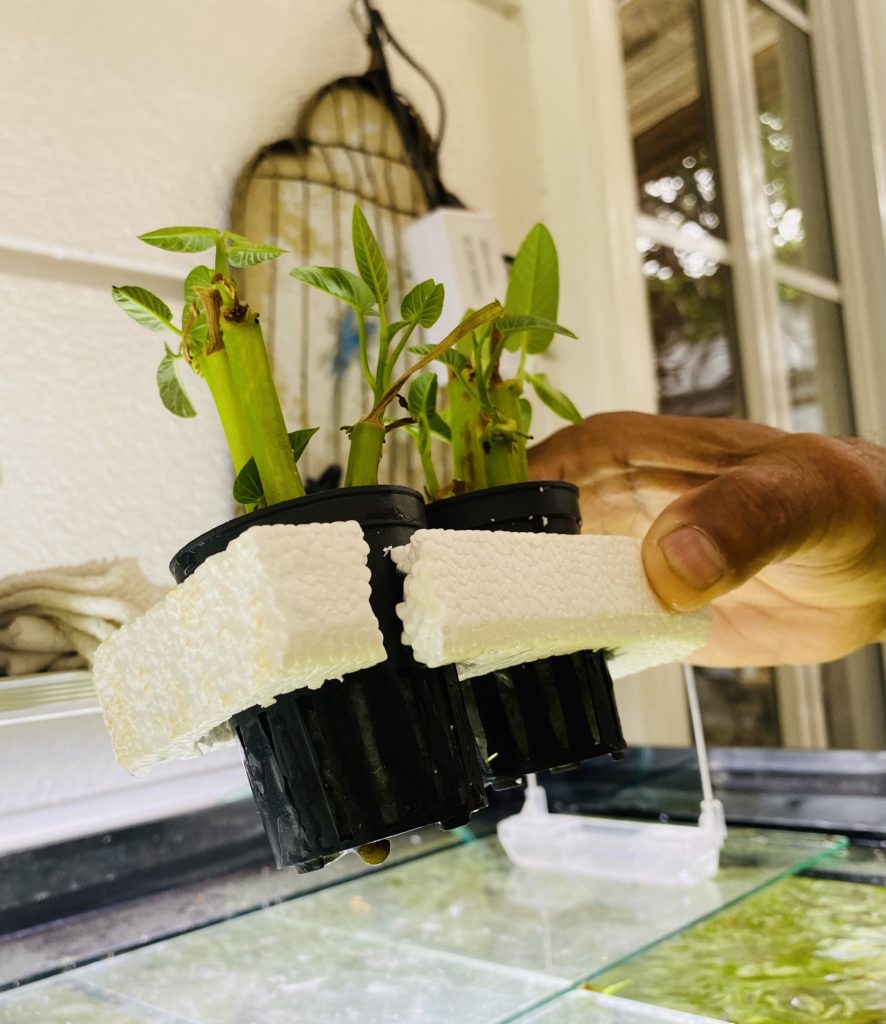 Is he going to breed shrimps?  10:16 am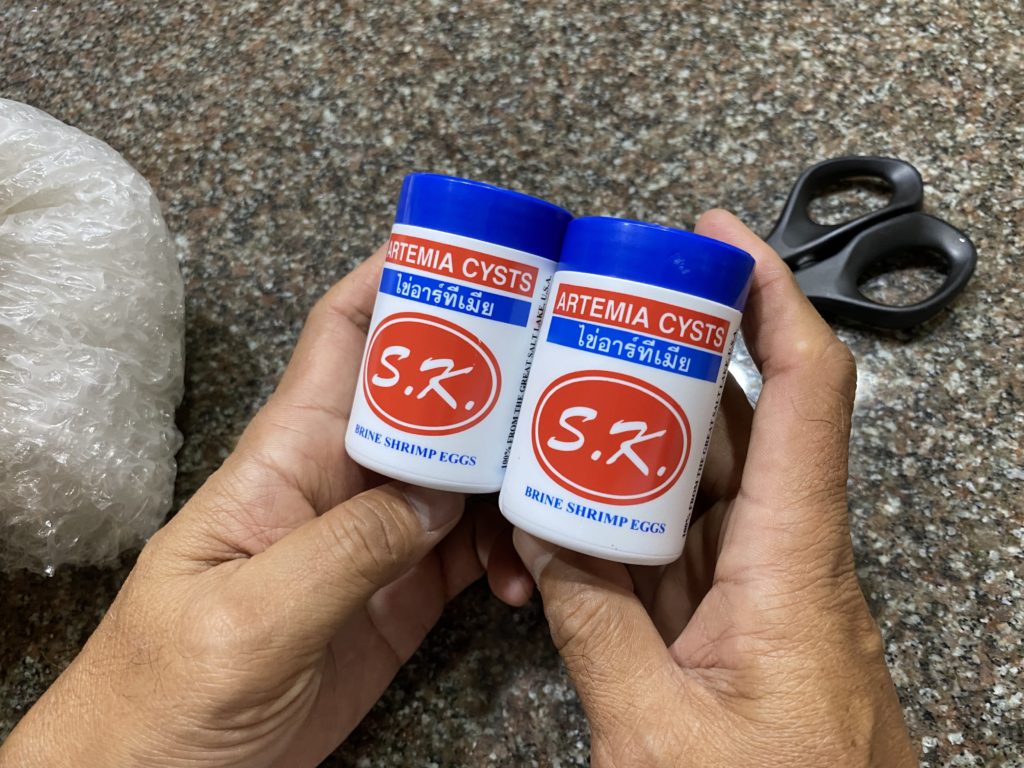 The champion golfer, gardener, handyman, sanitation officer, and kangkong grower.  10:47 am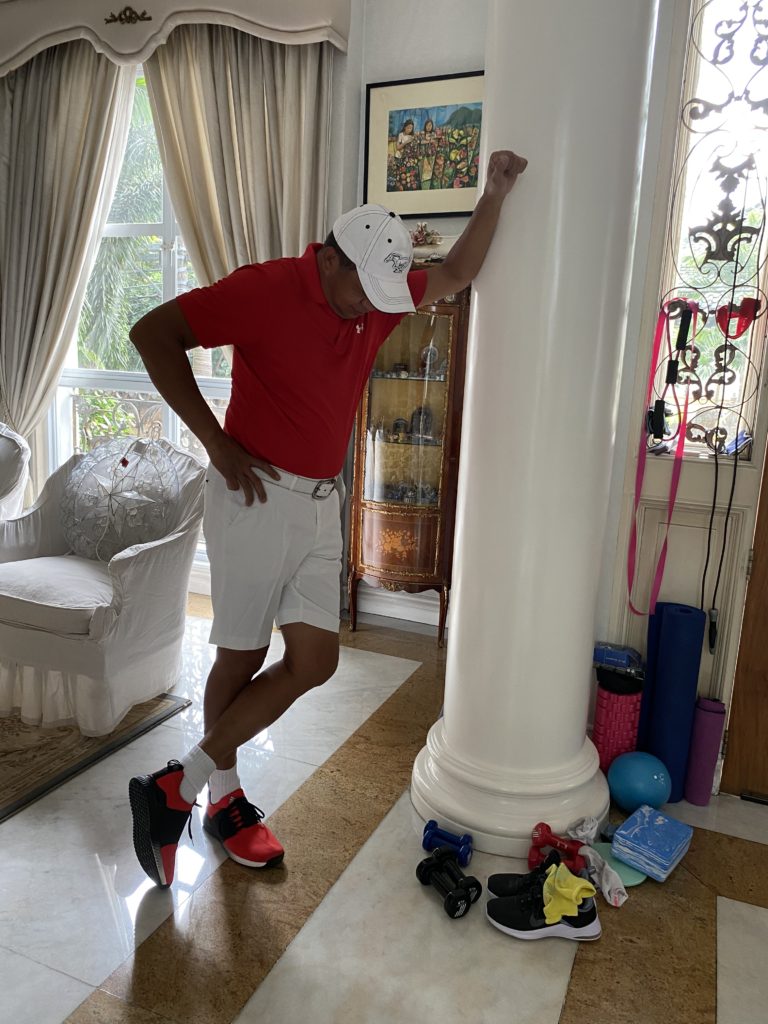 Maybe we should also grow malunggay, perfect for tinola ni Antonia.  7:50 pm