January 18, 2021, 12:52 pm
While I was still in the US, I saw a photo of the most delicious-looking callos on Celeste's Facebook post. I oromised myself thst I would order ss soon as I get back.
I contacted Celeste, President Fidel V. Ramos's executive assistant, and got the name and contact number of her friend who cooked the callos.
I paid 2,000 pesos for two medium-sized trays (1 kilo each) inclusive of the P200 delivery to our house. Motorcycle riders are not allowed past the village security gate but the owner has a car so it was easier for me to contact the security office to let him in.
Their callos is delicious. The guy told me that it's his 80+ year-old mom, Norma, who cooks, assisted by their maids. That's nice.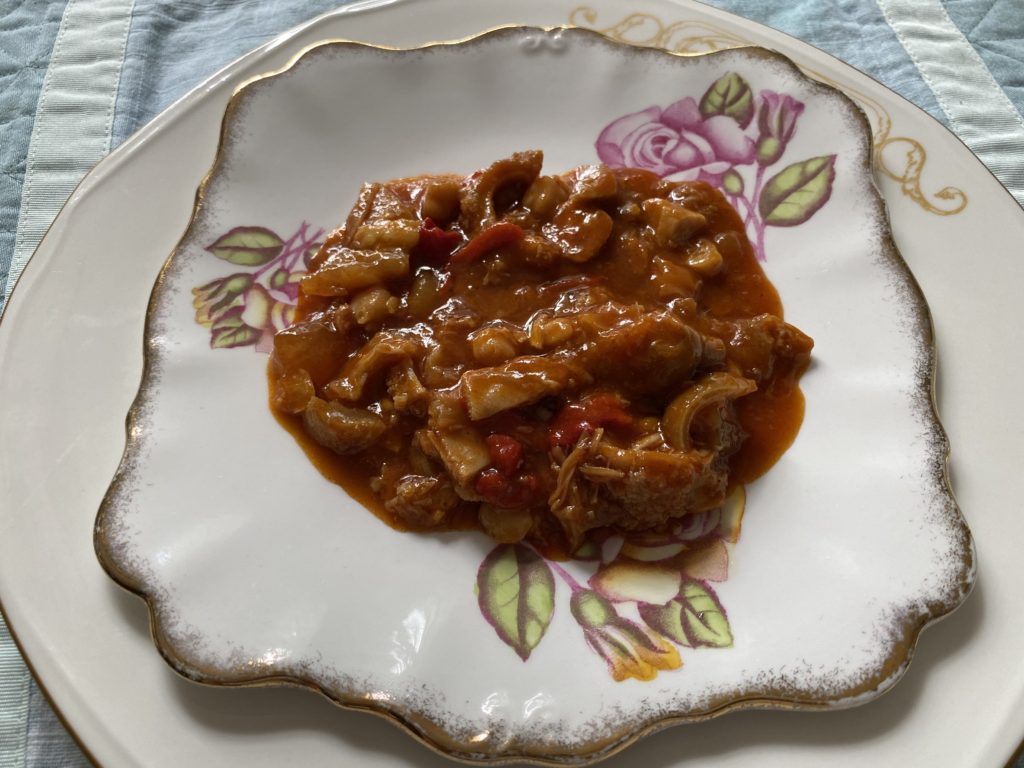 I wish there are more slices of tripe in it.