Last summer Edmund helped renovate Aileen's kitchen. This month, he hopes to finish renovating my Kuya Lito's kitchen.
ECY is not only getting praises for his golfing prowess, handyman skills, delicious nilupak, green thumb, but he is also the consummate construction project manager. He had done many low-rise buildings. He has a signature stamp in all the buildings, such as Ford EDSA, Ford CAINTA, MAKATI Ford, and residential buildings. Sabi nga ni Oyen, lahat ay may tulo. I mean water leaks, not syphilis, the chronic bacterial disease contracted by men thru sex. Full disclosure: walang tulo si Edmund, Yung mga building lang na ginawa nya. So far wala pa namang tulo yung kitchen ni Aileen.
America is presently experiencing a scarcity of available workers kaya medyo the installation of the cabinets and quartz were delayed.
10:47 am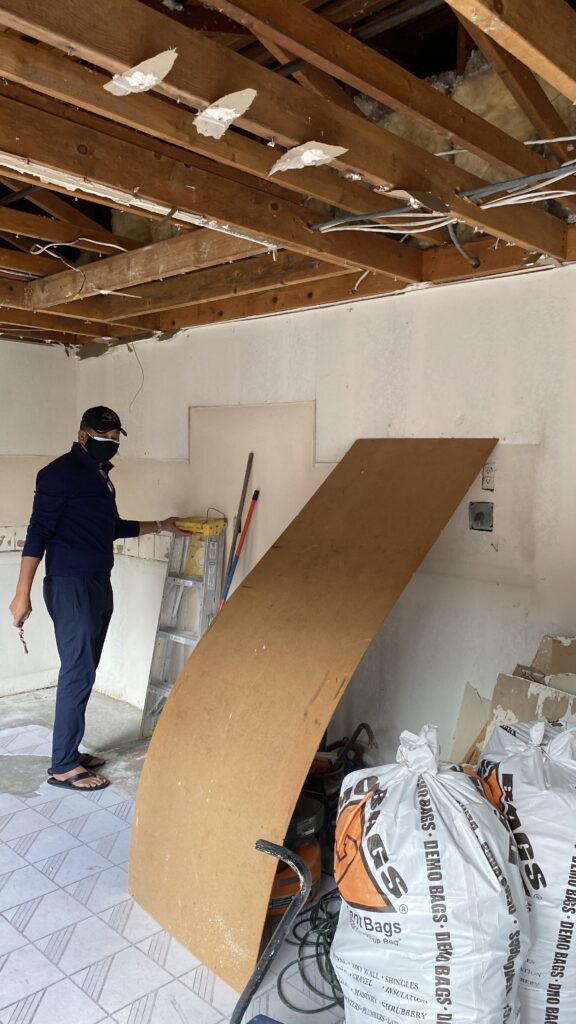 Delivery and installation was moved to February 25. I hope it finally pushes thru kasi the project manager is going back to the Philippines immediately after that. Stay tuned, let's see how it comes out. Sana ay maganda. Sure yan walang tulo.