I made a huge mistake thinking that this counting of bills practice would last for 15 minutes at the most. I was wrong. We're approaching the second hour and I really have to go. It's Friday and I have three more places to go before going home.
To cut short this exercise and to spare her from further pressure, I thought maybe the 50,000 bills are too much to count (for her). I took the cash and reduced the number to make it a lot easier for her.
I gave her 14,000 total in different denominations.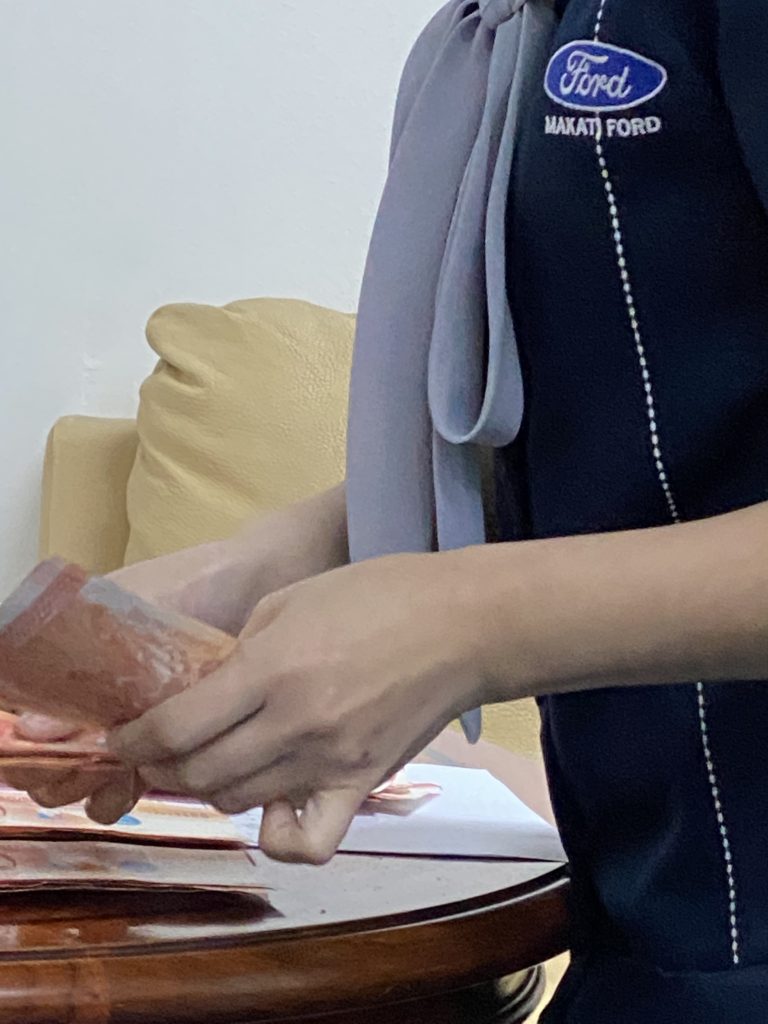 My number 3 instruction which was supposed to be the last was to split the total cash into two equal parts. That's very easy, right? Super easy. So this was a bonus instruction which I expected a correct answer so off we both go.
Me——"Bilangin mo itong pera, magkano ang total?"
Cashier—- "14,000"
(Wow, korekek)
Me——"Hatiin mo sa dalawa, tig-magkano sila?"
Cashier —–"Tig-700 po sila"
(Ooops kulang ng isang zero)
Me——"Bumawas ka ng 200 pesos, tig magkano sila ngayon?"
1:36 pm
Cashier—–"Tig 8,000 po sila mam."
Me———"Binawas mo yung 200?"
Cashier—–"7,800 bawat isa."
1:40 pm
Me—–"Sige, may susunod pa akong pupuntahan. Next week na lang natin ituloy."
I miscalculated the amount of time she would spend counting the 50,000 pesos cash. I thought we would be done by 12 noon. Two hours, two very long hours and she still didn't get it right.
Her inability to do basic arithmetic is beyond my comprehension.