Before the lockdown, my daughter and I went to Greenbelt to aliw ourselves. It can be depressing to get stuck at home.
Aware of the Covid risks, we limited the number of stores we visited.  Yen wanted to inquire about LV's perfume refill. She has one bottle she bought in the US and she wanted to make sure the local LV store has a stock just in case so we went to their store in Greenbelt first.
We were lucky, we only fell in line for a few minutes, maybe 5 min.  After we got in, a throng of Chinese tourists, men, and women,  arrived and the line extended up to the other stores.  I was glad to see them shopping. The LV sales lady told me that their sales picked up beginning in October 2020 and continued to be strong.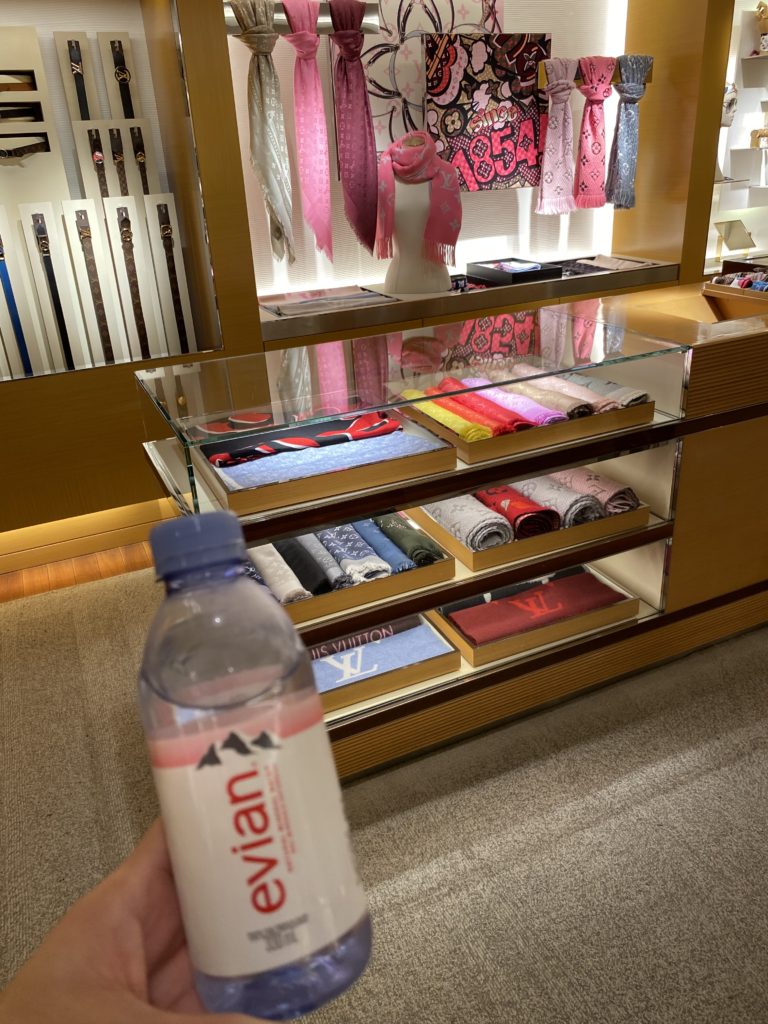 I got a free cold water while Oyen checked out the different scents.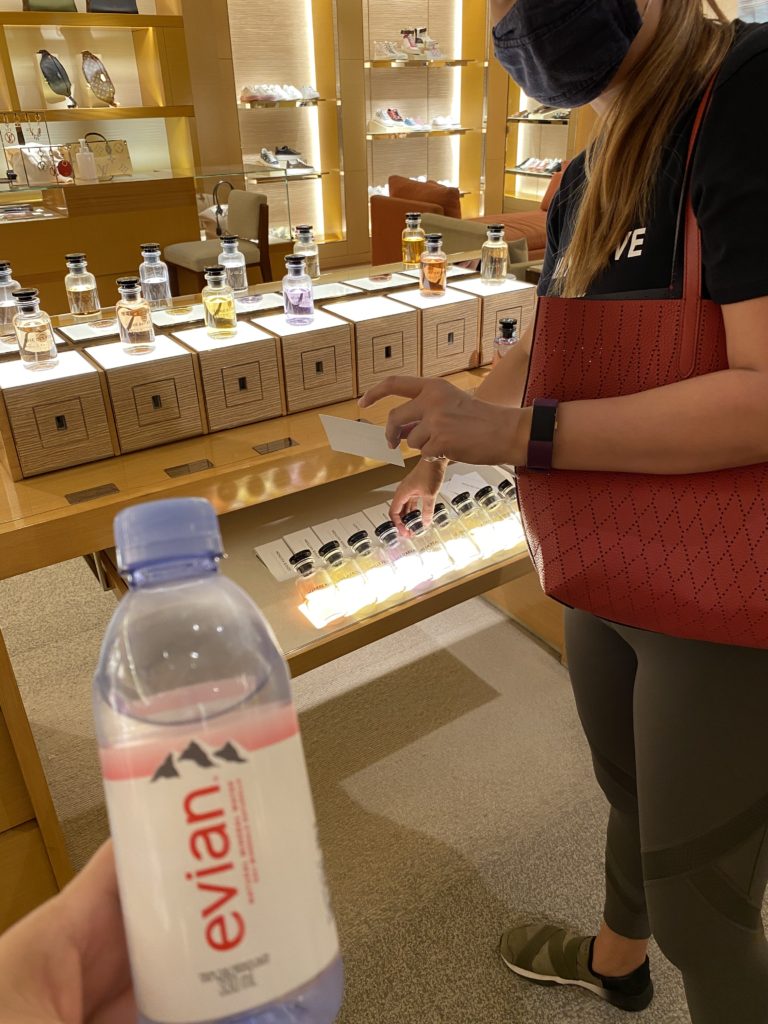 Oh nice tsinelas. Love the color and the simplicity of the structure but they didn't have my size. They only have smaller sizes on stock.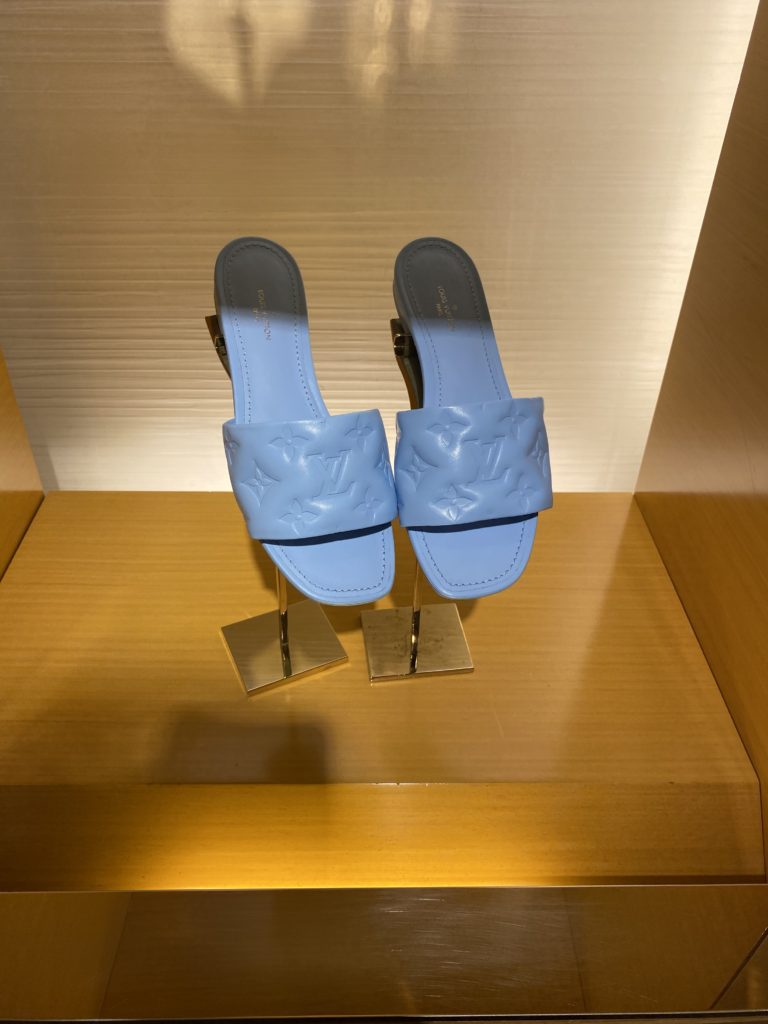 They have my size on this pair but, nope, I like the blue better.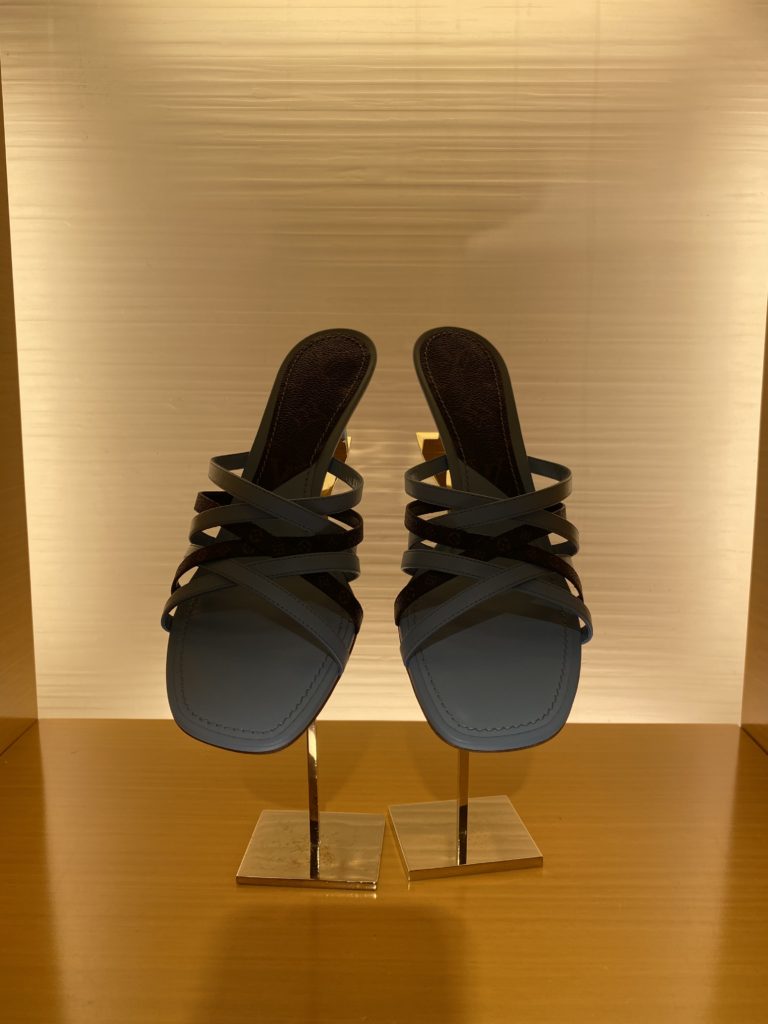 We fell in love with the cuteness of this tiny pink jewelry box.  After we saw the 204,000 tag price,  biglang hindi na sya cute.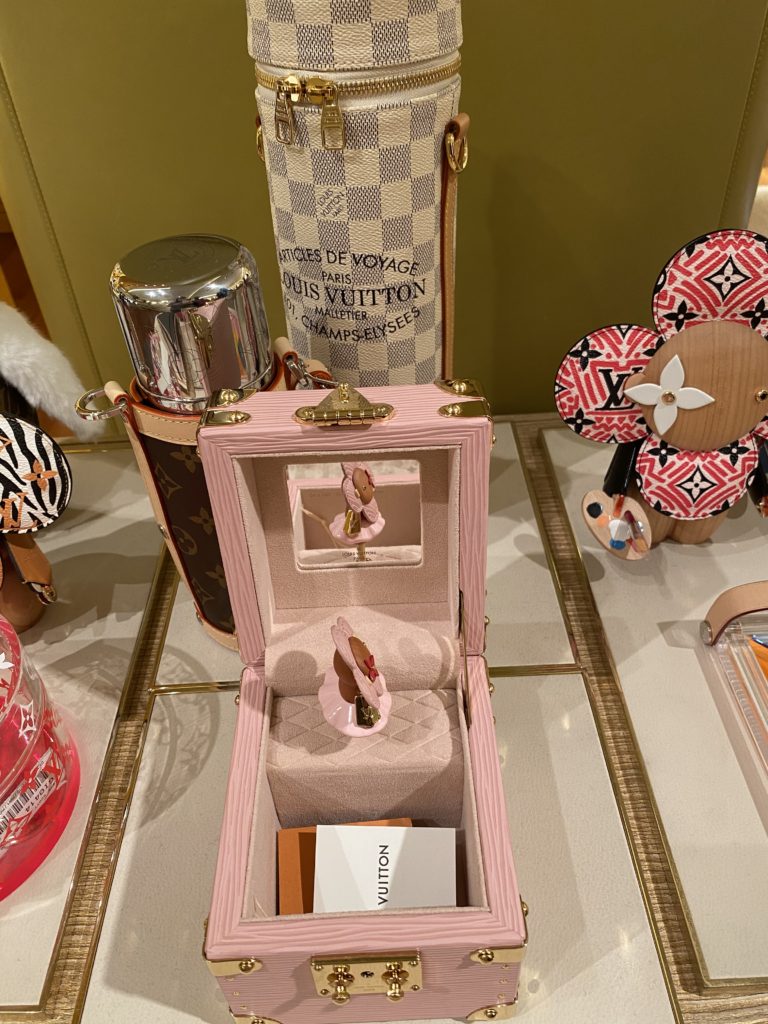 Oyen spotted the printed blue Capucines handbag displayed high up there.
You know already that if you cannot reach the shelf, and it's inside a plastic cage, it's unreachable, either physically or financially speaking.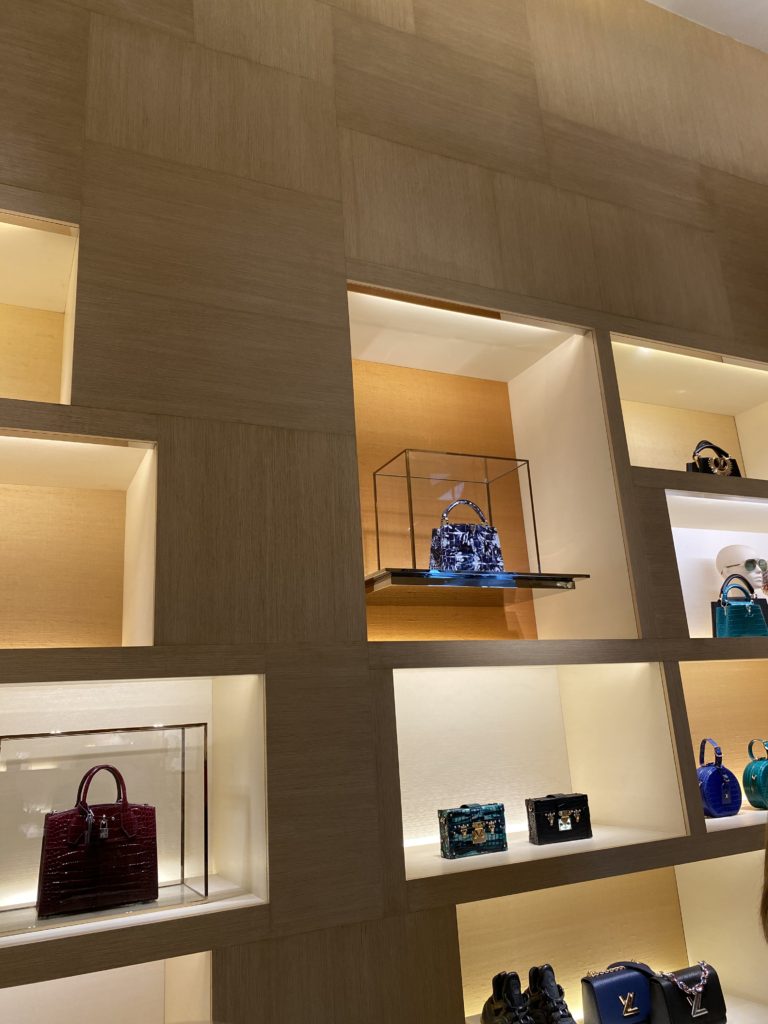 At 2,300,000 this bag should really be placed in a cage to prevent any person from snatching it without paying.