I was so mad at our staff, L, for not telling me that my BDO account was being charged 500 pesos a month penalty for being dormant. Wala na ngang laman eh naubos pa. I was out of the country for almost the whole of 2020 but she was the one safekeeping this particular account. Buti na lang pala I gave her a call before the end of January asking her about something else.
"Ay boss, oo nga pala, ewan kung nagkakausap kayo ng banko mo, kasi may charge na 500 a month."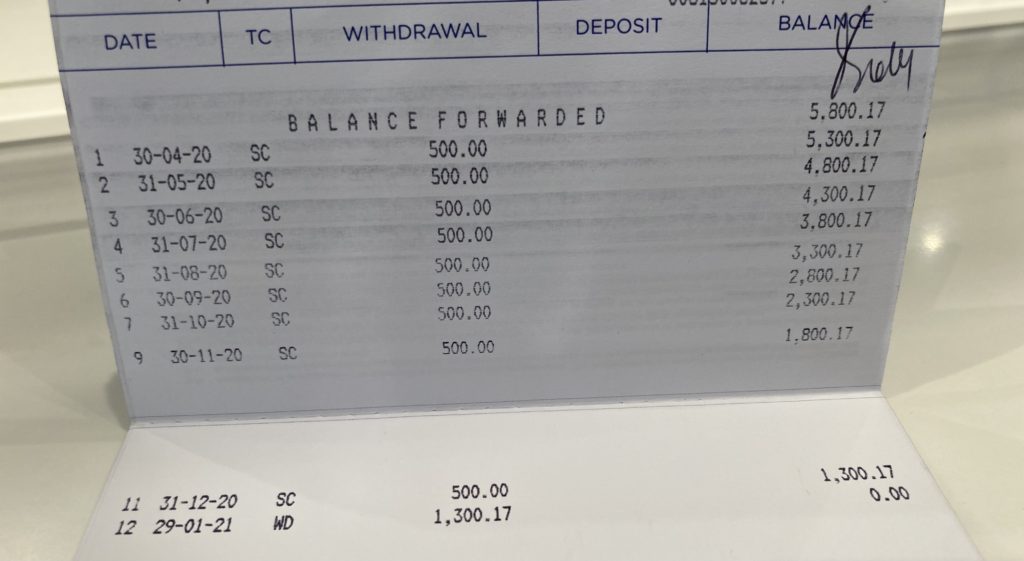 I went to the bank and closed the account na lang. At least I was able to salvage the remaining balance of 1,300 pesos. Ay dami!
I requested the bank to reverse the charges as a courtesy but up to now there's no feedback yet.
Let this be a reminder to our kababayans who live and / or work abroad. If you have a savings or checking account or both here in the Philippines, make sure you deposit at least once a year even 100 pesos to avoid dormant fees. And make sure the money remaining in your bank account is above the bank's minimum deposit requirement or else mauubos sa fees.