I served this dish a lot to Oyen and Nyke when they were very young. I sort of invented this dish. I just thought that my kids would find the small marble potatoes cute and therefore would be enticed to eat them. And yes they did. I taught their yaya Rachel how to make it. It became their favorite dish, until now.
This is actually a kiddie version of baked potato, nothing more.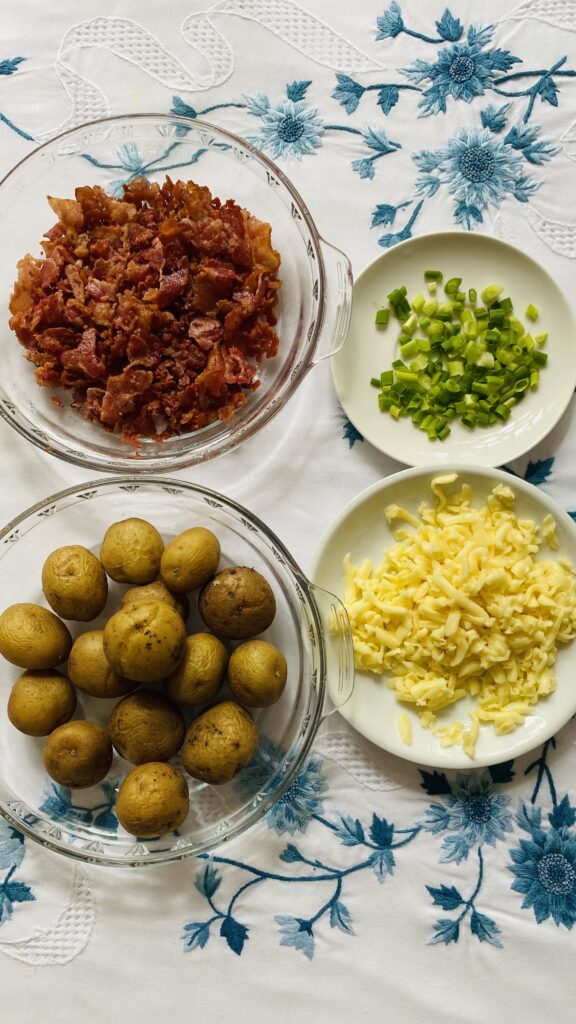 I don't pop it in the oven any more.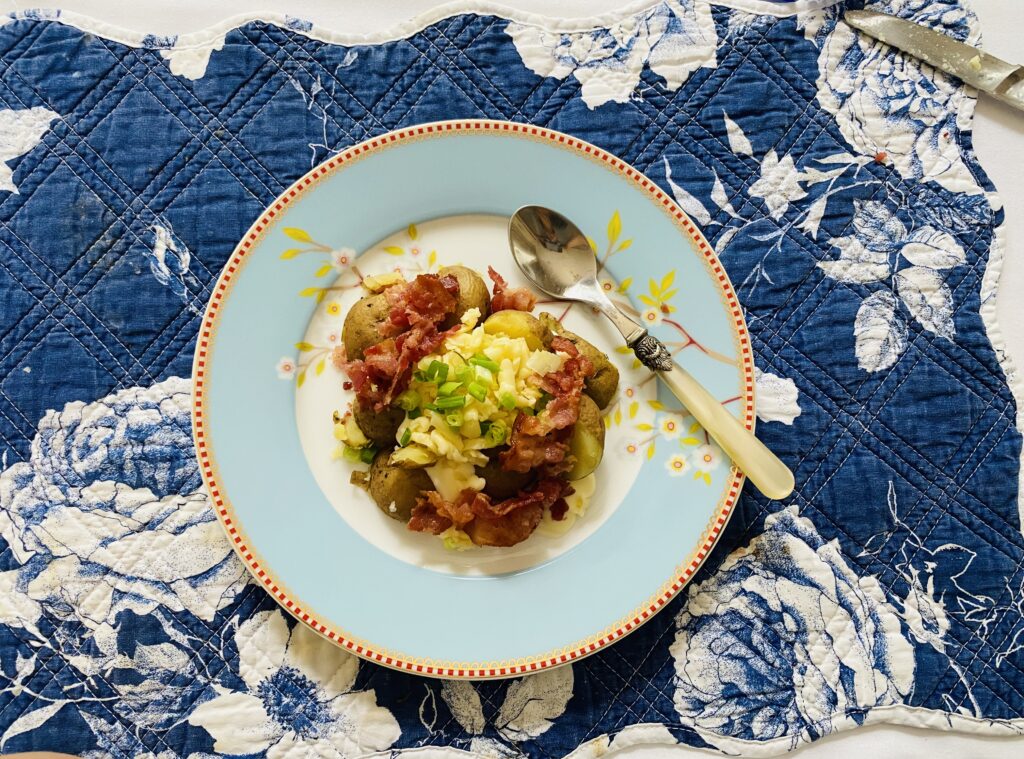 This is a real comfort food. I love it too.