Edmund and I visited the Shrine of Our Lady of Manaoag on Saturday, November 24, 2012. We arrived at 2:30 pm and stayed for about an hour.
This mural was painted by Francisco Zarate.  He died one year after he retouched the mural.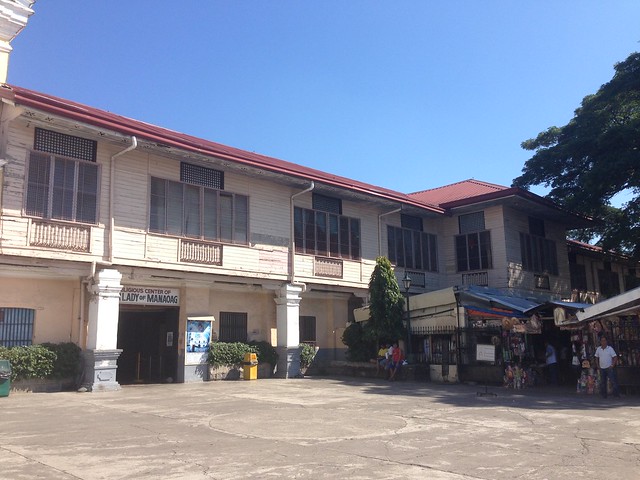 Heat was at its peak at 3 pm.
souvenir stalls outside the church

Blessed Margaret
There are at least four saints named Margaret,  they are Margaret, Margaret of Cortona,  Margaret of Hungary,  and Margaret of Scotland
Which one kaya is this?
Line going to the back part of the statue of Our Lady of Manaoag

This chandelier is very similar to the original chandeliers in St. Ursula Parish which were replaced by the former parish priest.
Where did those centuries-old chandeliers go?

One could reach and touch the back of the skirt of OLM from this hole.  Her dress is now pink.  The last time we were here,  it was aqua and gold.
I only had a minute to pray here because people were waiting for their turn.  There were too many things to ask help for.  But I just asked for the most important things.   Our health and safety.     I didn't consume my one minute.  I just relied on the belief  that God knows everything about me,  that he knows the heavy burdens that are  weighing me down at this moment.   He knows and I am hoping he would make them go away.
Souvenir shop
I like this big statue, pwedeng pang-prusisyon
Me—– "tart, I like this"
Edm—– hindi maganda yung make-up

Edmund—– Hindi maganda yung…. sobang makapal ang make-up,
Me——— Oo nga, makapal yung eye shadow
Edmund—– hindi natural. Siguro gay yung gumawa.
Edmund—— "Tart, tart, halika. Hindi mo na kailangang magsimba, sa bahay na lang kung gusto mo magcommunion,
eto, gusto mo yung malaki?
o eto balde-balde
I lighted 5 candles, for Edmund, Nyke, Oyen and I, and one for other intentions.

Candles