Although we were not able to go inside the main church I didn't feel like our visit was meaningless. I prayed silently and felt grateful for this short visit. I am not sure when I'll have another chance to visit Santa Barbara Mission again but I am pretty sure there will be a next time.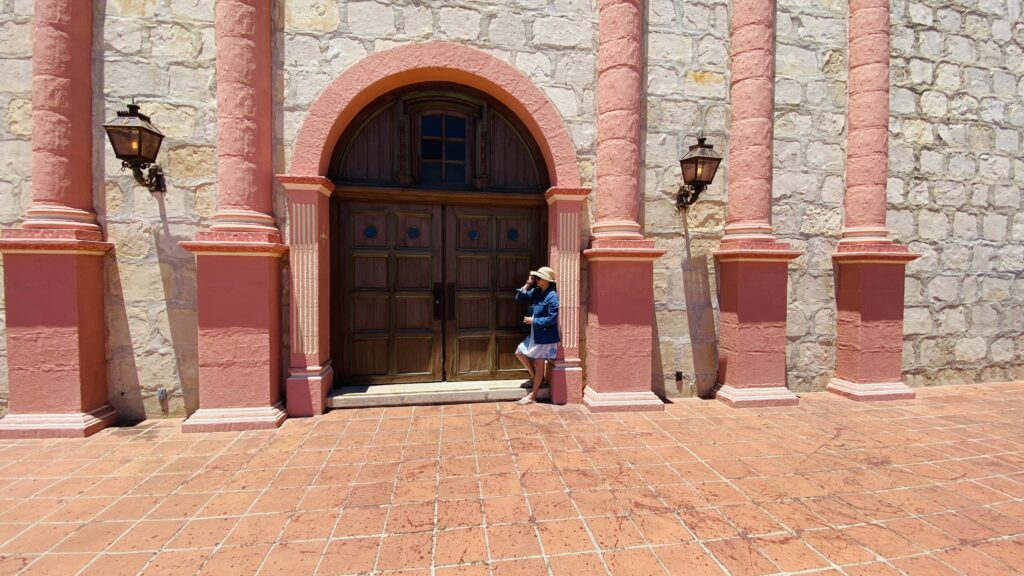 The Old Mission Santa Barbara was established on December 4, 1786, the Feast of Santa Barbara.  It was consecrated by Father Fermin Francisco de Lasuen on December 16, 1786.  It was th 10th out of 21 California Missions to be founded by the Spanish Franciscans.
It is continuously under the guidance of the Franciscan friars and as stewards of the Franciscan heritage and missionary spirit through service to God and God's people.
The present church was completed in 1820 but was destroyed by the great earthquake at dawn on June 29, 1925.  Eighty five percent of the town was destroyed by a 6.3 intensity on the Richter scale and the twin towers of Mission Santa Barbara collapsed.
People endured months of rolling aftershocks and exactly a year later, on June 29, 1926, a very strong aftershock jolted the town and a small boy was killed by a collapsing chimney.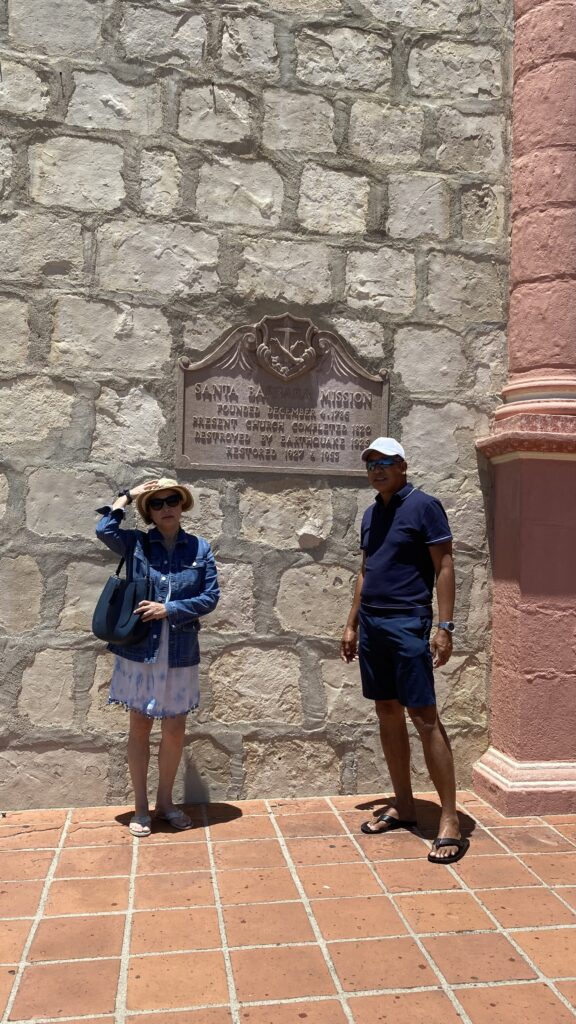 The massive structure is a National Historic Landmark and serves as a gathering place and a spiritual home. Walking through the long veranda that connects the church to the museum and gift shop felt like I was walking on hallowed ground. It felt like I was inside the church too.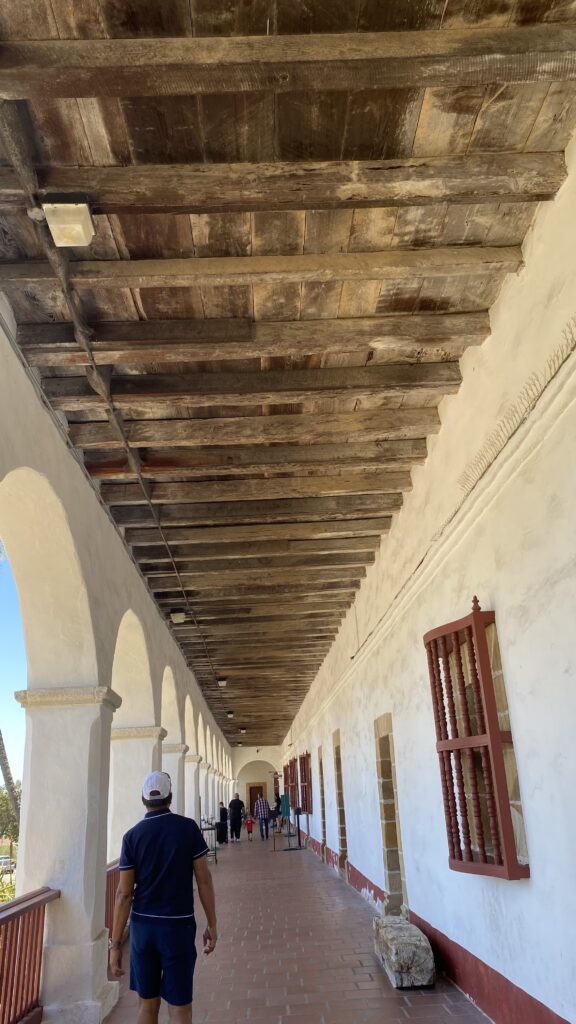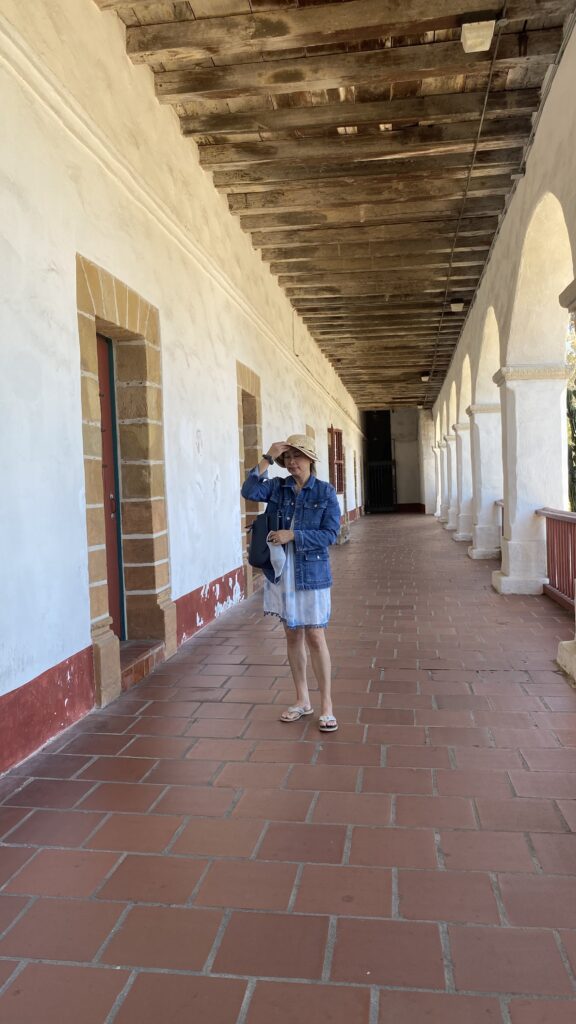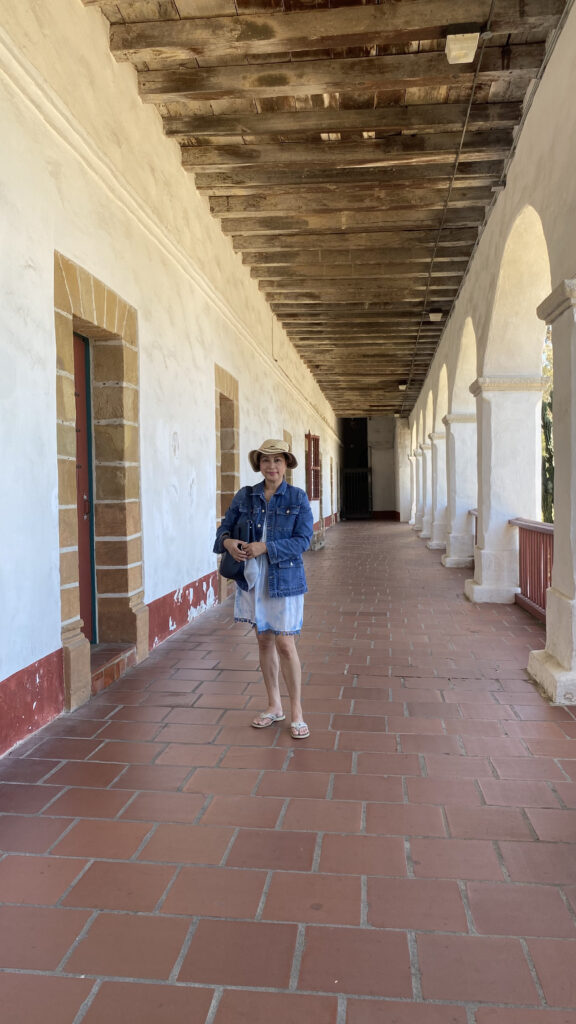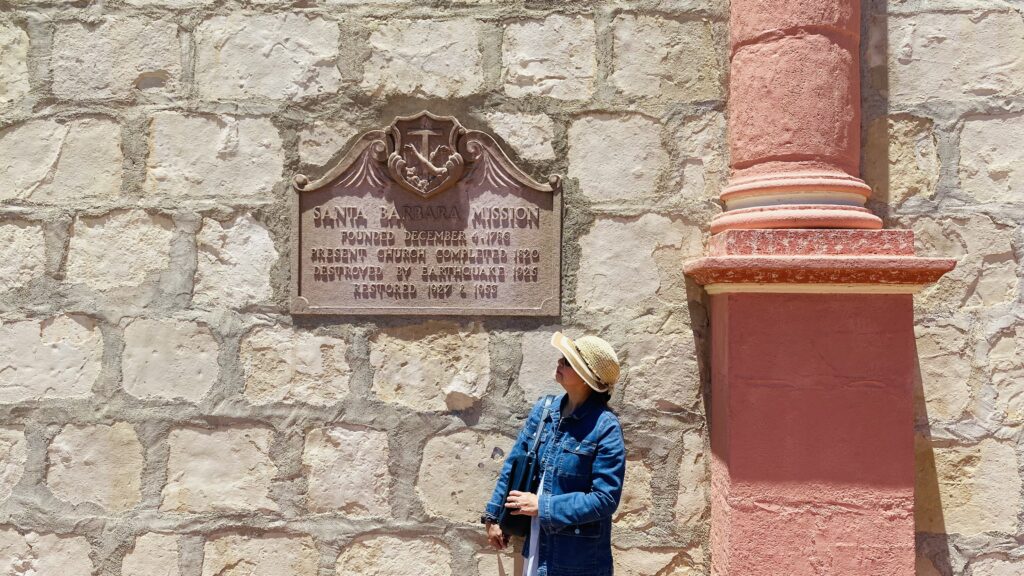 Even if the church was closed, I was thankful they placed a small section for visitors to light candles and offer their prayers.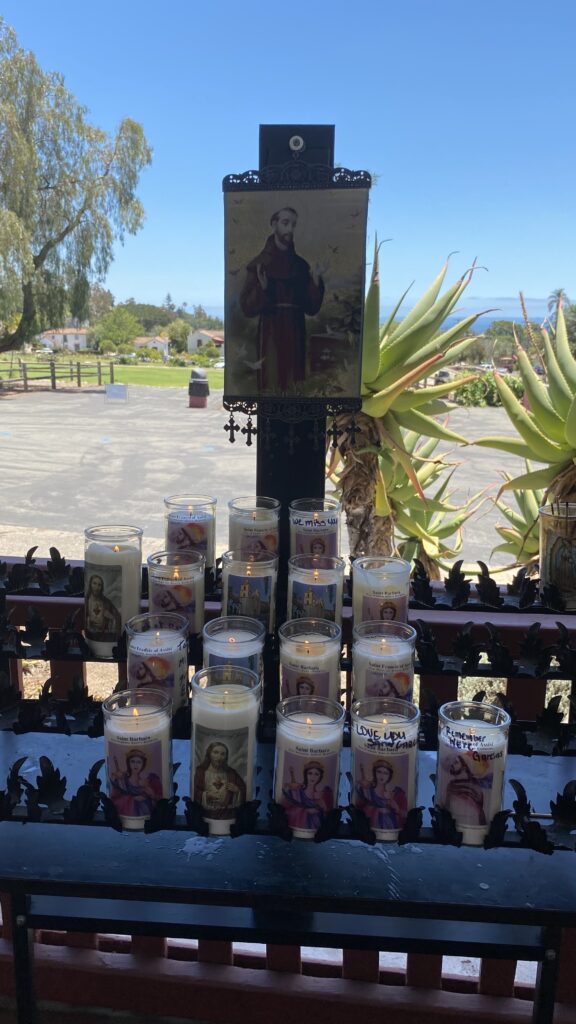 I bought one candle but decided to bring it home instead.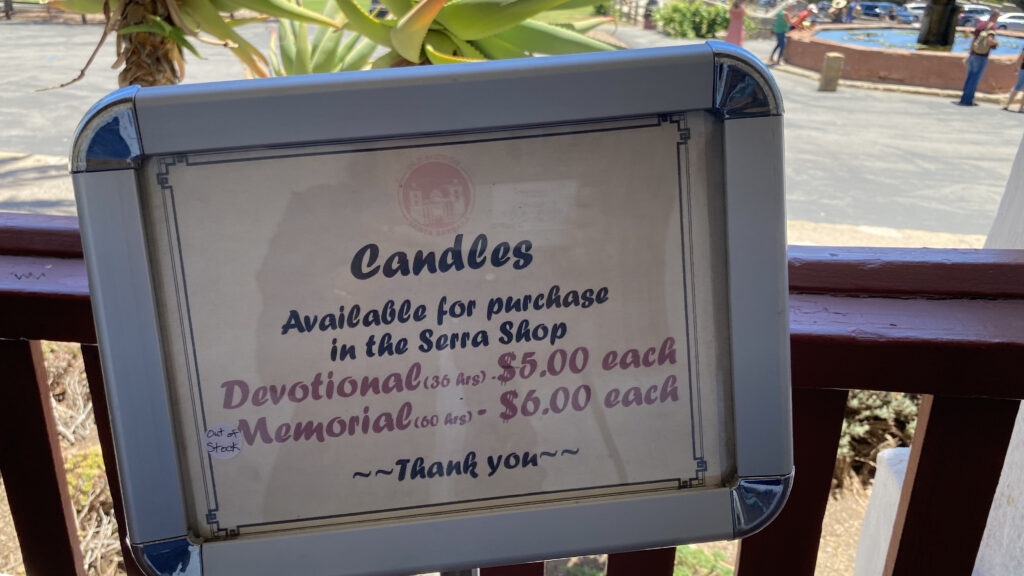 Yes we have not ditched wearing face masks.  Better to be safe than inhaling the virus.  Admittedly,  it's a big relief breathing unimpaired.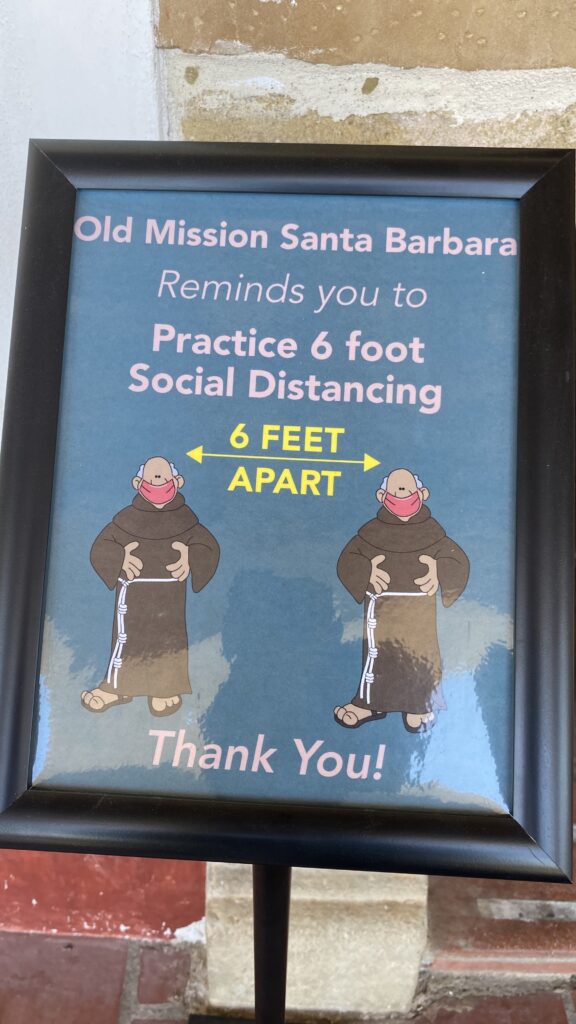 They have a small souvenir shop where I bought a few small items.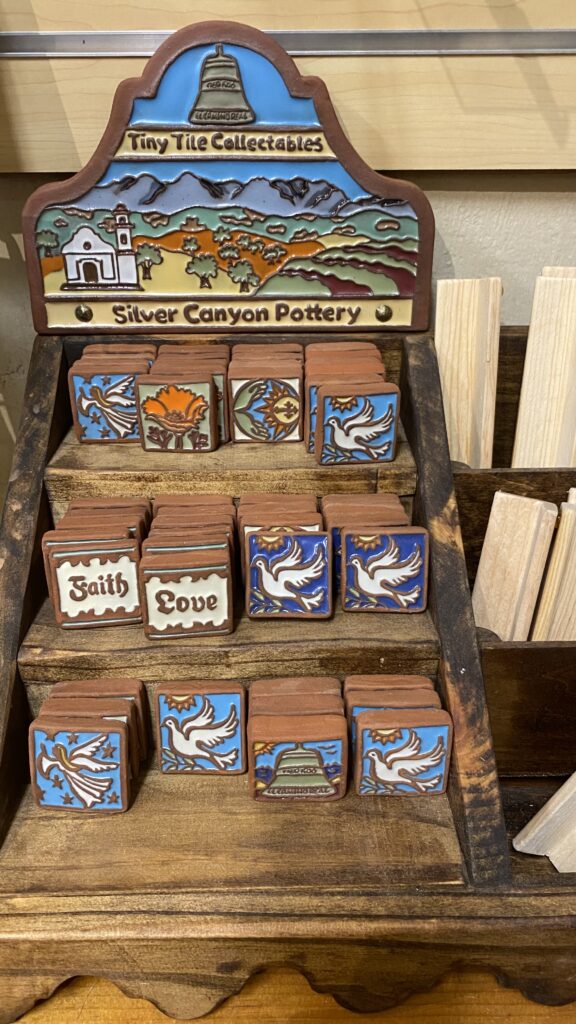 Love, Faith, and Family move our world.  We get our strength from the three collectively.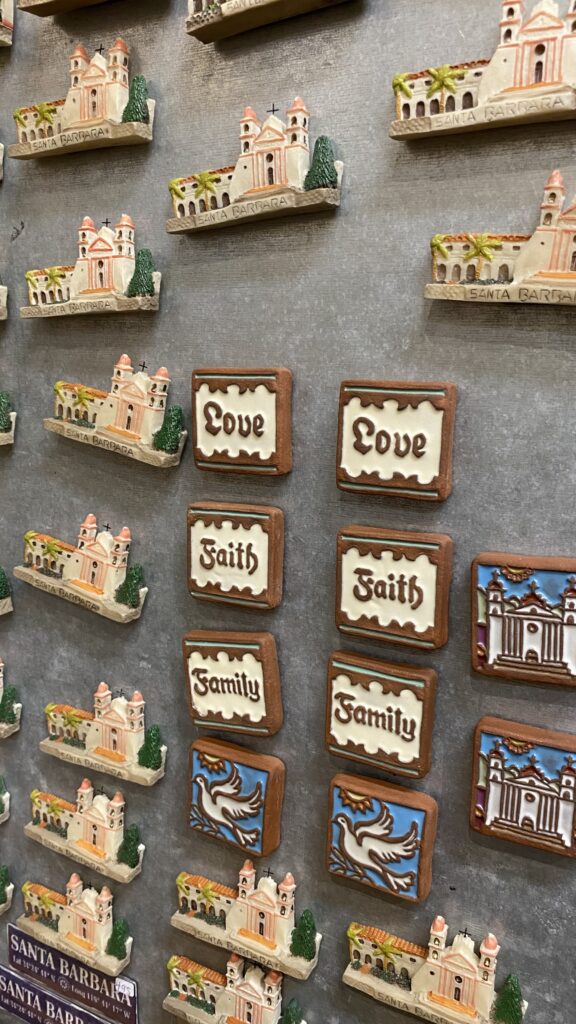 God keeps His promises.   I don't know all the bible scriptures.  I am ignoramus of all God's promises but there's one that I hold on to whenever I am in trouble.  "Ask and you shall receive, seek and you shall find, knock and it shall be opened unto you."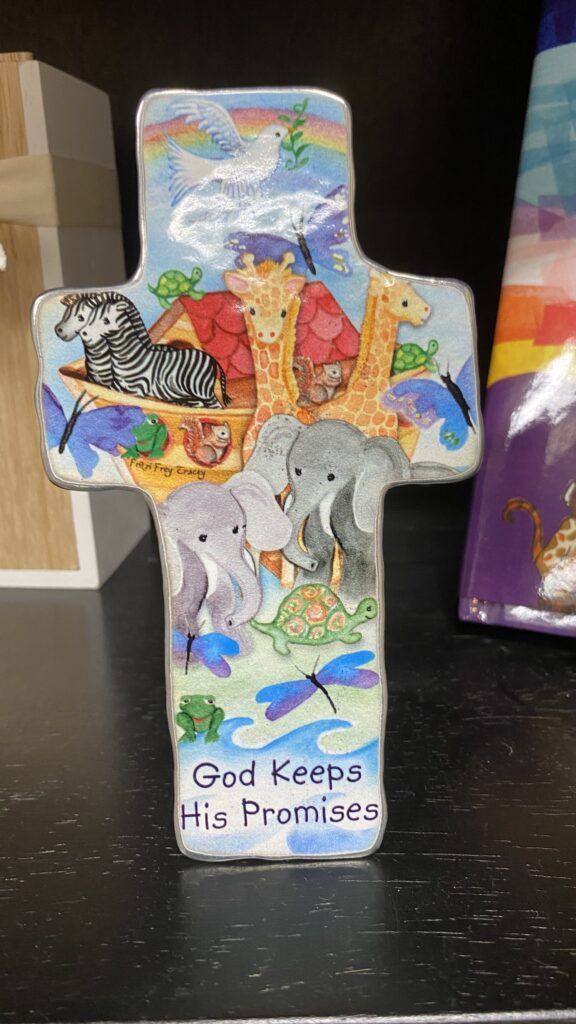 I bought this wooden sculpture that says HOPE.  It's now displayed in our foyer where it's highly visible.  I want to be reminded all the time that someone bigger than all of my troubles is here to make things right for me and for my family.
"For I know the Plans I have for you, declares the Lord.  Plans to prosper you and not harm you,  plans to give you a HOPE and a future. — Jeremiah 29:11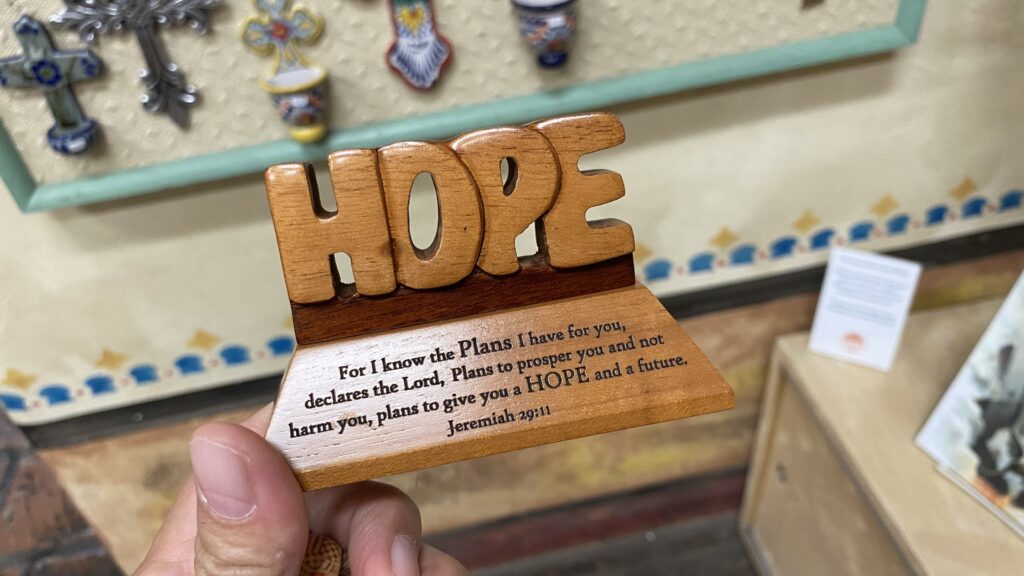 l got this too but I have not found a suitable place to hang it.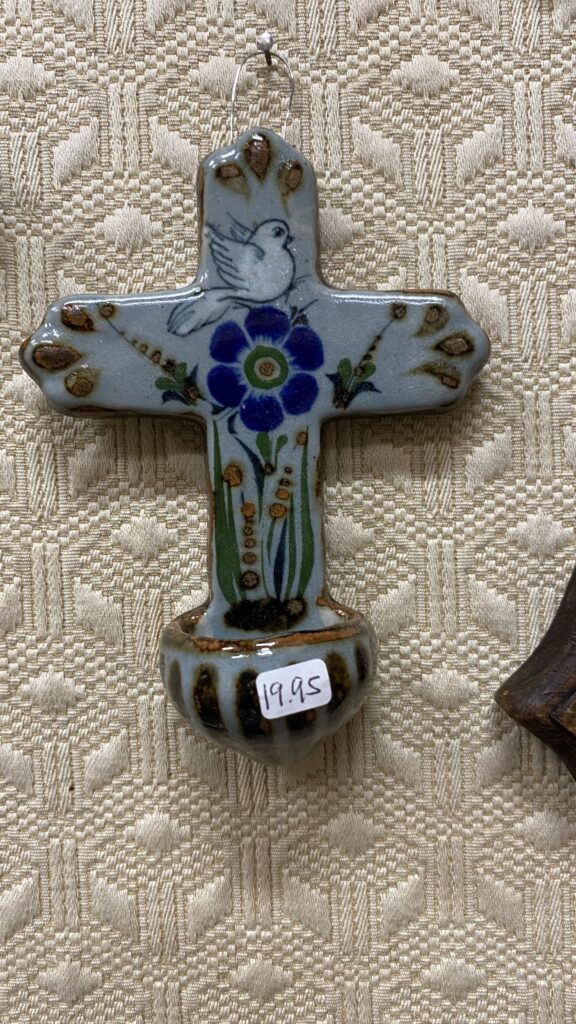 I spent several minutes choosing between this cross with a bigger vessel for Holy Water or the one above but I decided on getting the one above with a very tiny water container.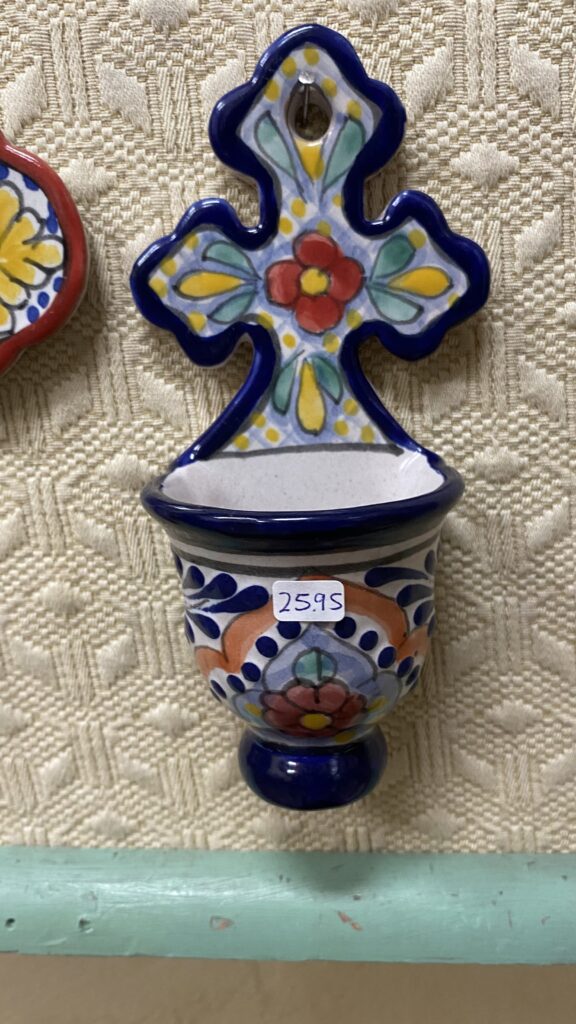 Thank you Lord for all the help. Thank you too for bringing us here. I really do appreciate it.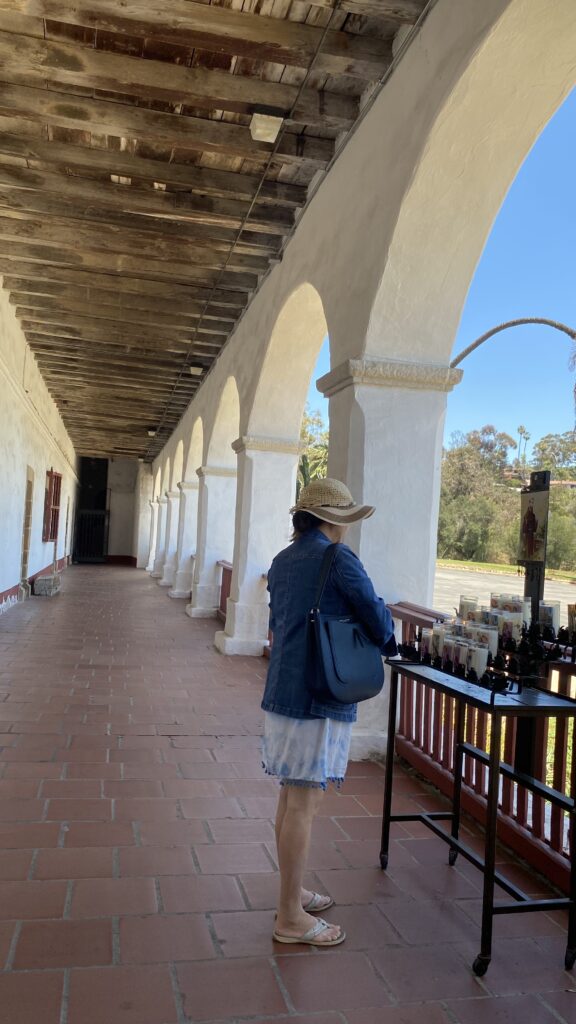 #grateful
#choosetobegood
#californiatravels
#visitchurches