Today is our second day and Nyke and I are just going to walk around this lovely quaint town of Carmel by the Sea. Do some window shopping and real shopping.
Jan de Luz linens from France, Turkey, Italy, etc.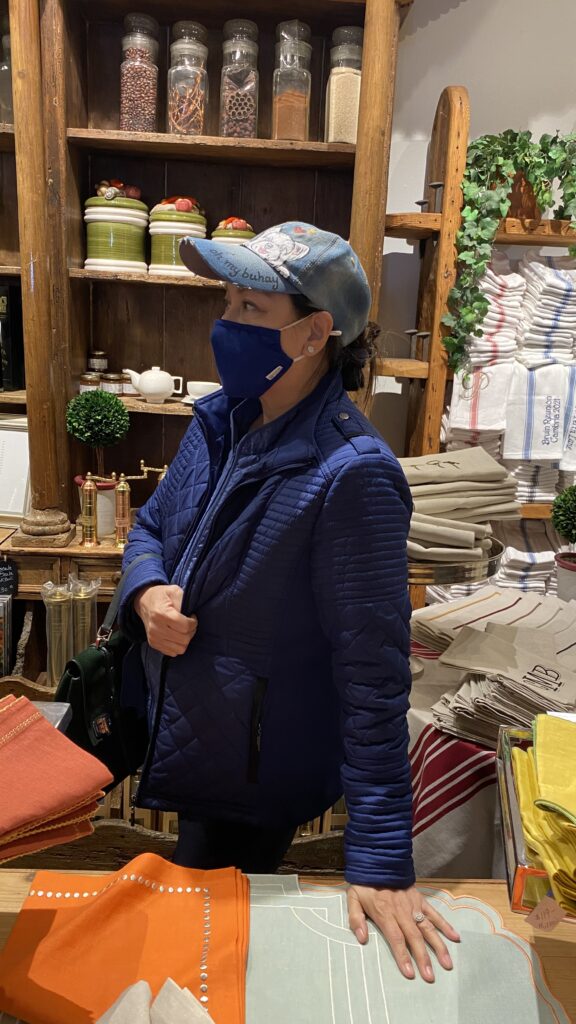 Finding a store with exquisite French linens makes my heart jump with excitement.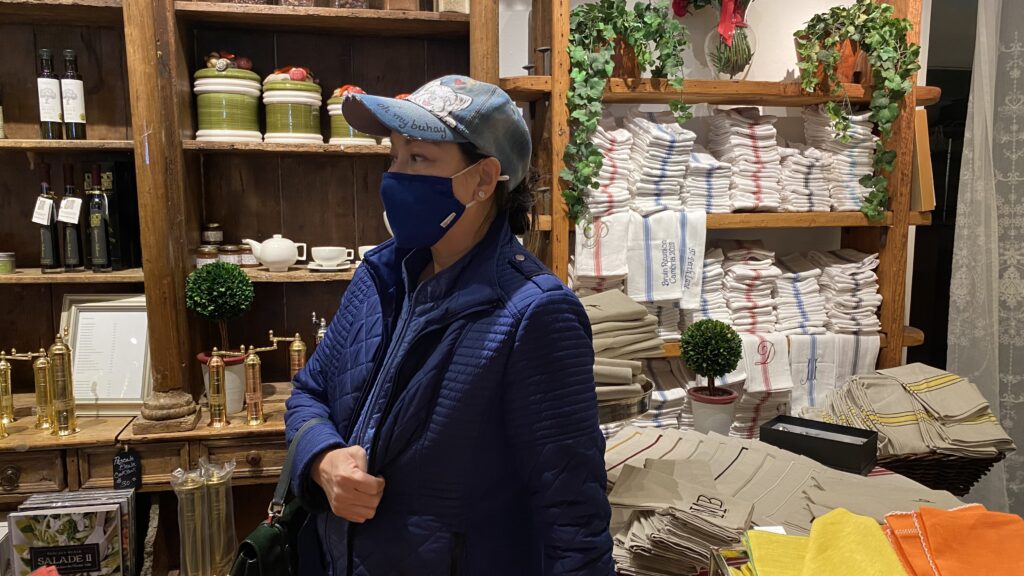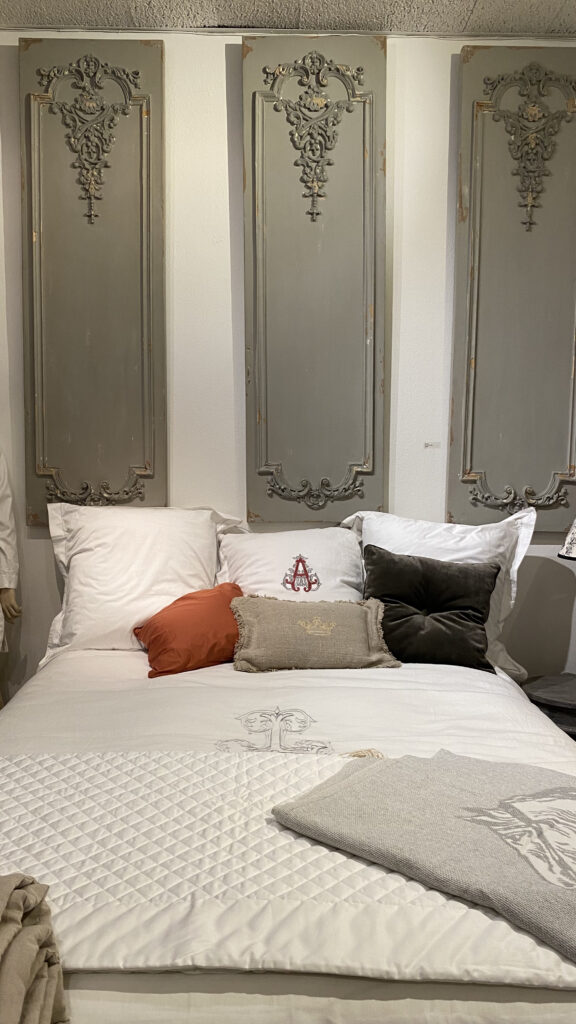 When I see European-designed table cloths I get overwhelmed. Parang lahat ng makita ko eh maganda.  I am buying one round tablecloth exactly like this.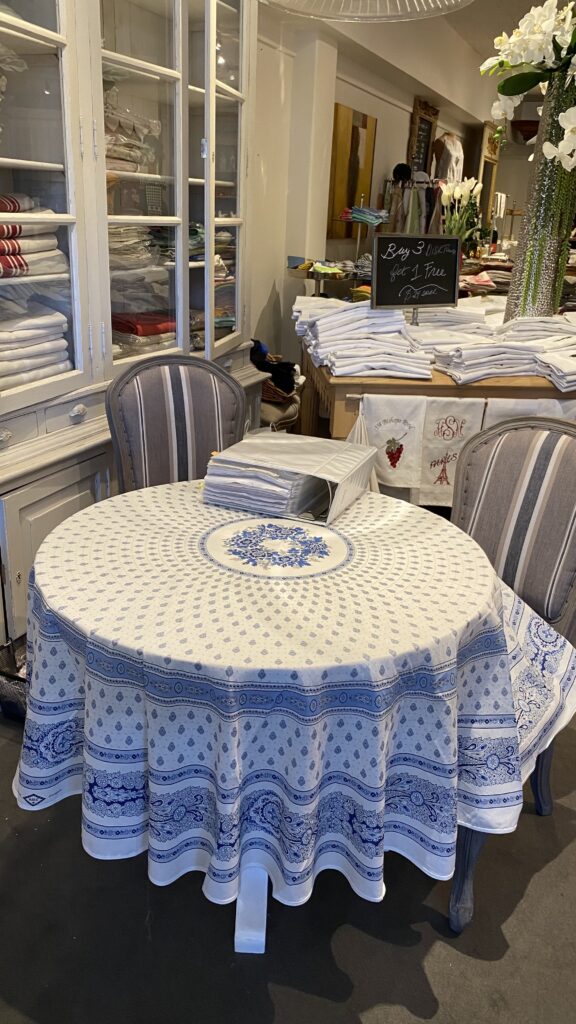 I am getting three of this chicken kitchen hand cloth.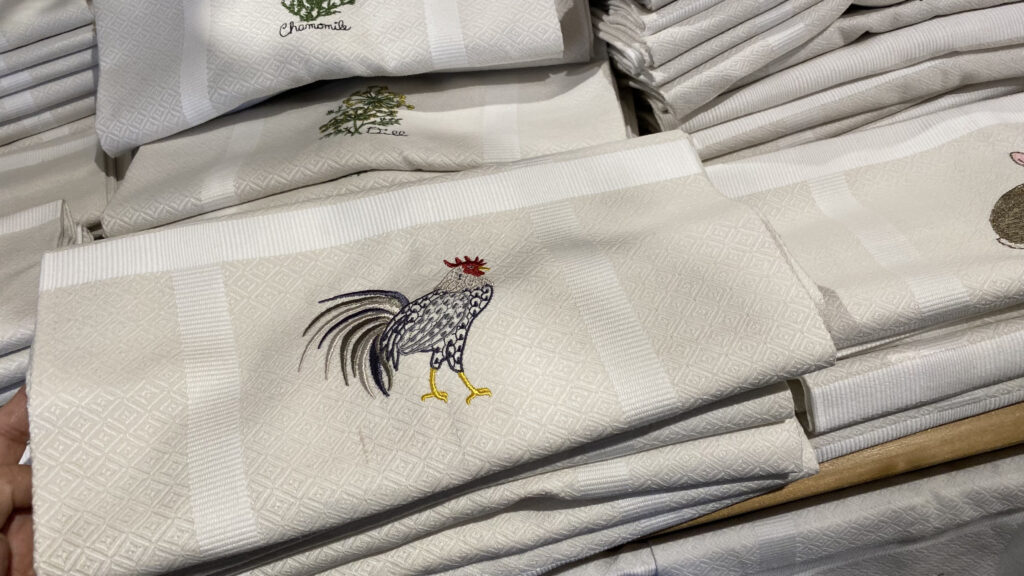 And I am buying 6 pieces of this.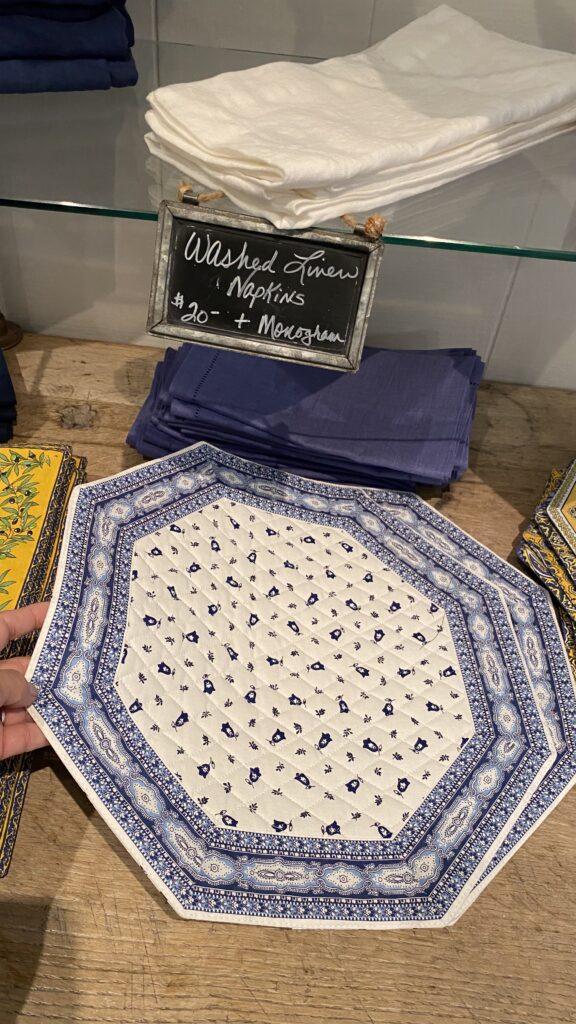 The can personalize the linens but I don't have time to wait. Many are ahead of me.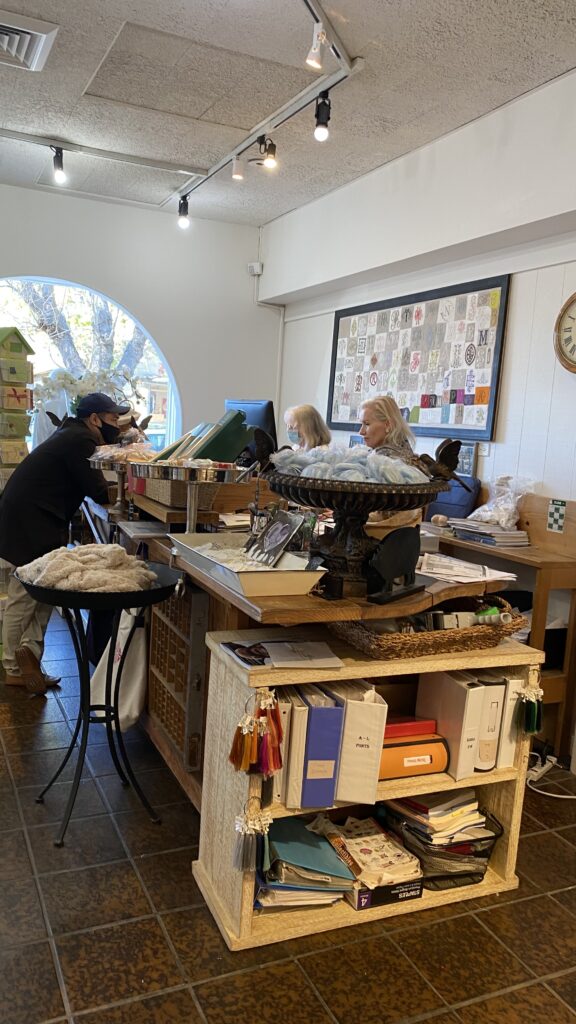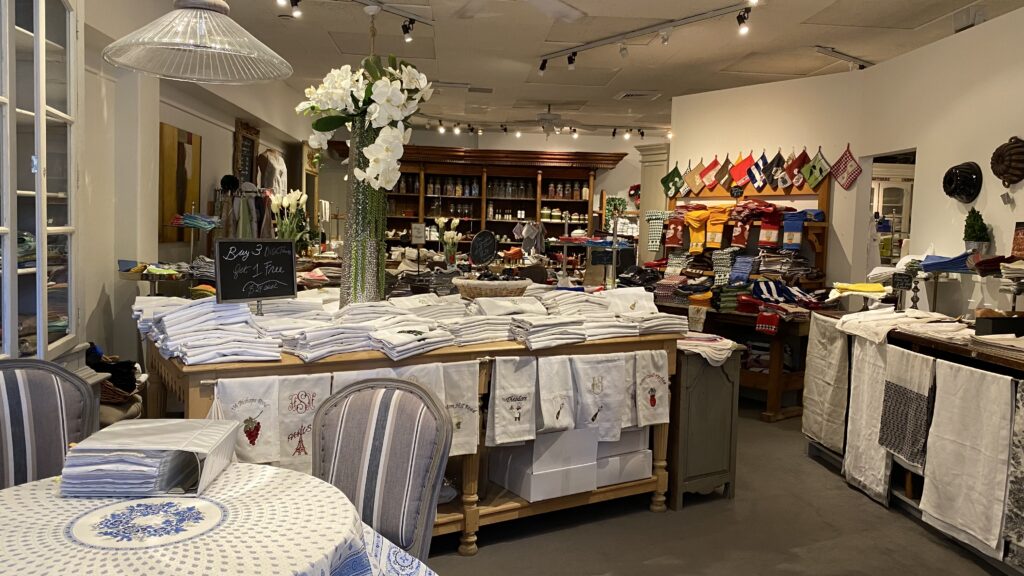 Mission accomplished. Dagdag kalat sa bahay.