(Delayed post)
April 28, 2022
We went back to Adora in Shangrila Mall  to see if they have the Valextra bag Oyen liked. Wala daw.
Valextra's designs are very subdued.
6:03 pm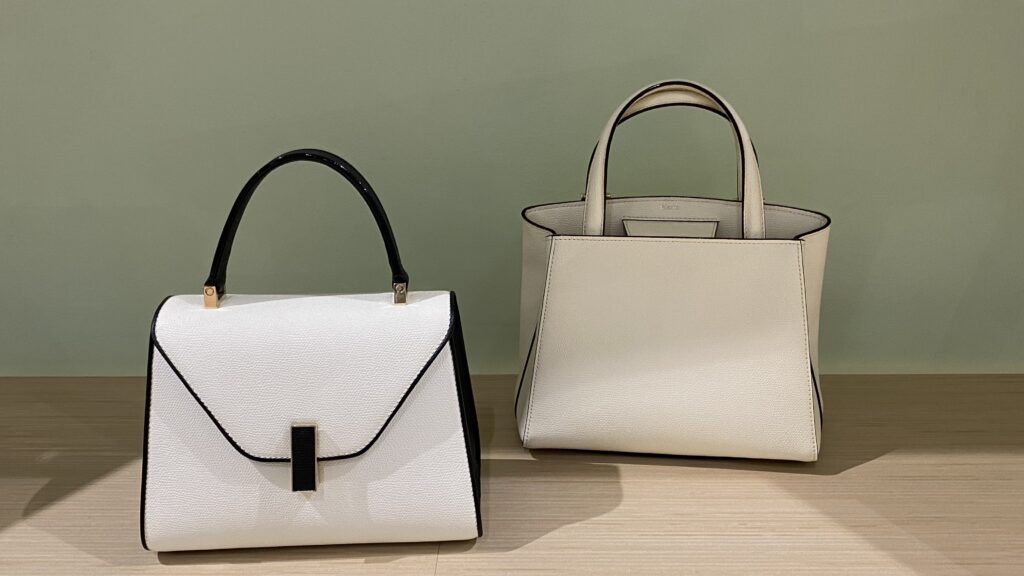 I liked the color of this Valentino bag but I found it too big for my purpose. The store manager tried to convince me that it's not too big by carrying it herself.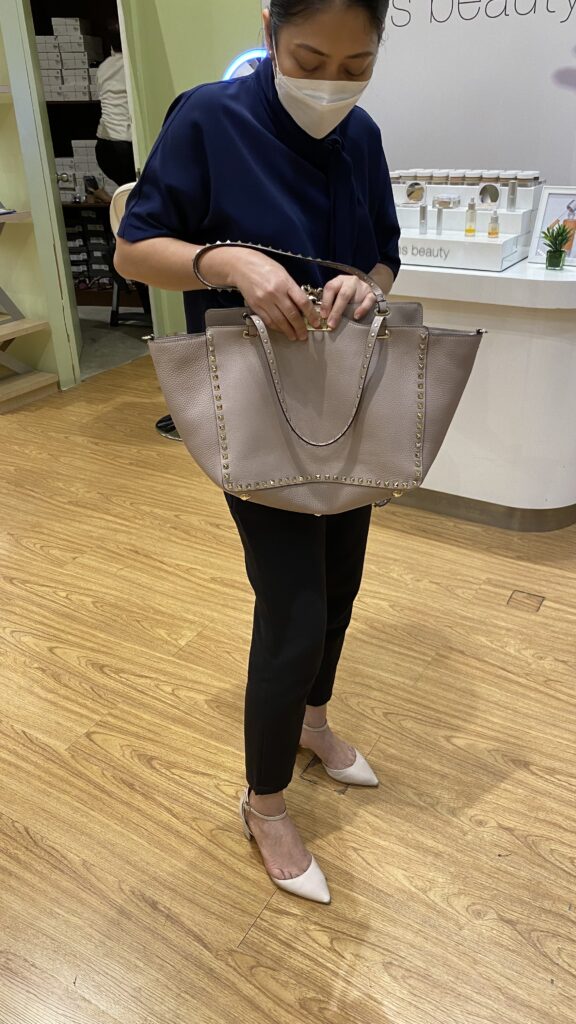 Maganda yung structure, the soft leather, and it has a cross body strap but I find it big. Medyo mahina na ang shoulder ko. I like big bags for functionality but heavy naman.


There was a time when my daughter was in love with Stella Luna pump shoes, not open sandals.