Dec 11
From Ford Cainta, my husband brought me to Valley Golf Country Club. Sandali lang daw sya. He wanted to do charity work by having flexi-glasses installed at the reception counter kasi daw plastic covers lang ang nakalagay. He would just speak to the manager daw.
I waited in the car but bigla akong nainip so I got off and looked at the surroundings.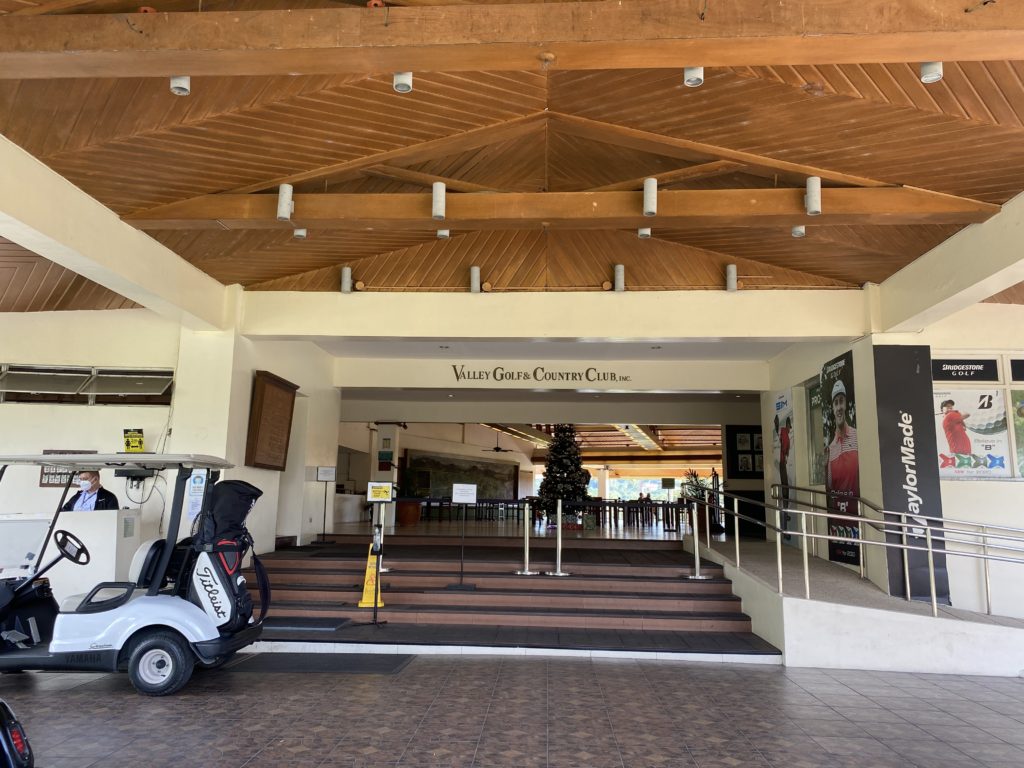 The scenery somehow reminds me of Baguio.


This road leads to the driving range and a Korean restaurant for golfers.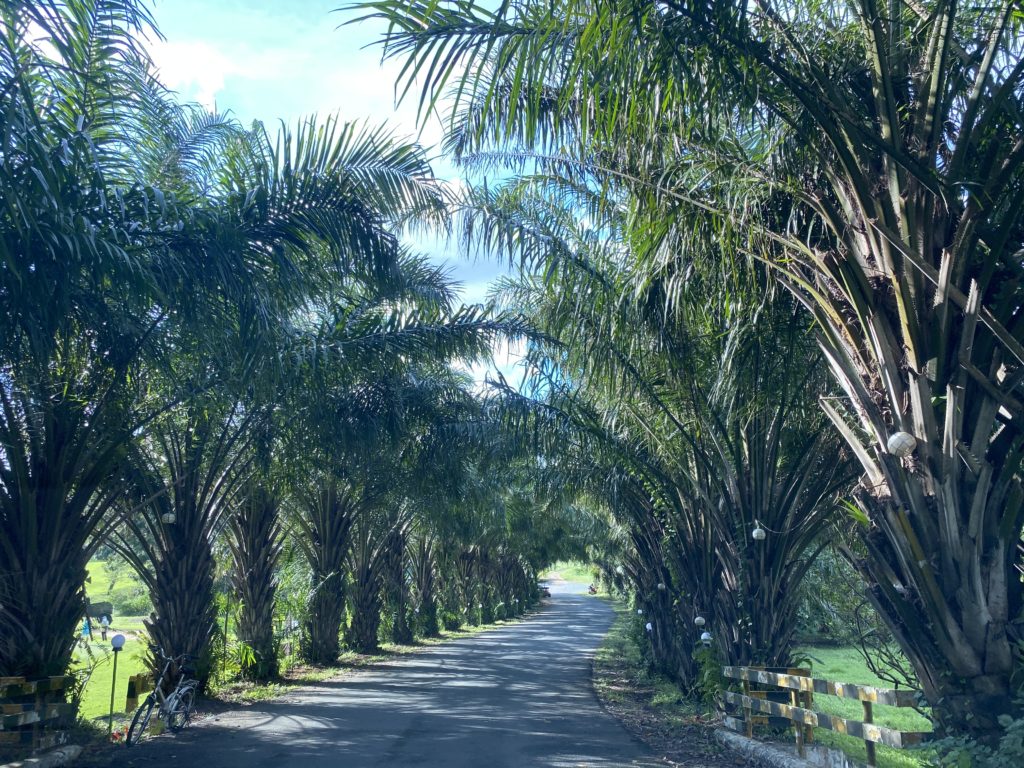 We haven't had lunch so he asked me if I wanted to eat here but when he checked out the restaurant, medyo  marami daw tao, mainit kasi walang aircon so he just bought two packs of fish-shaped ice cream.  I used to buy a lot of that pero sobrang tamis.
E—–"Ang tamis!!"
A—–" Sobrang tamis nga nito, just scrape the filling, yan ang matamis."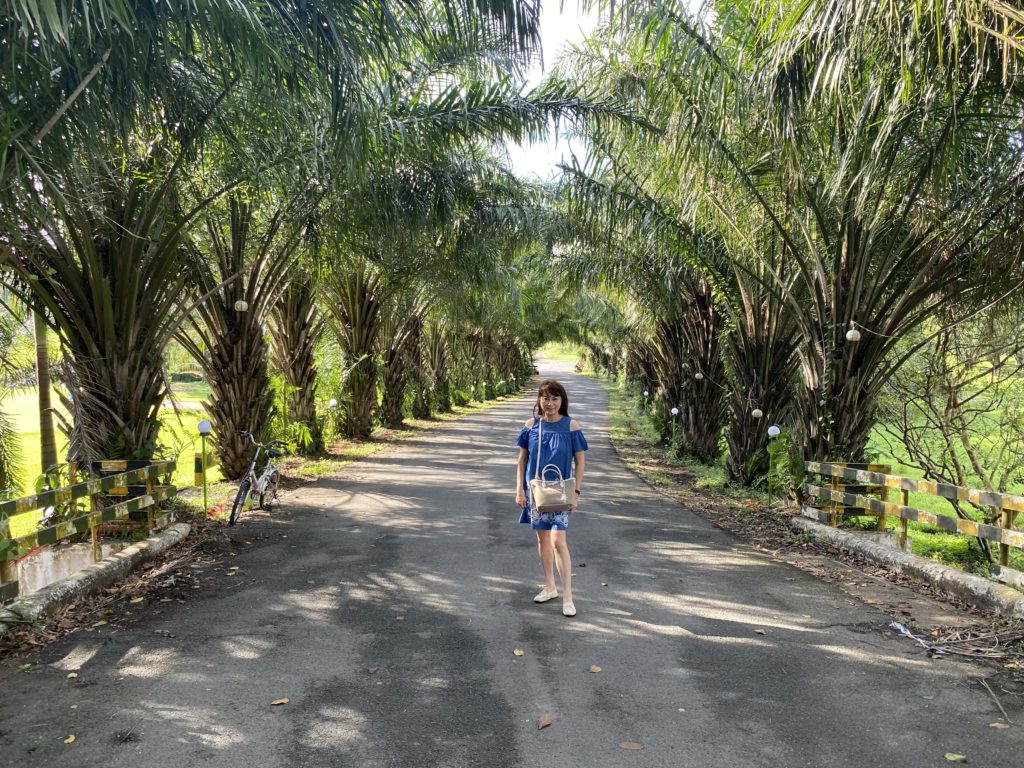 He remembered a restaurant somewhere in Marikina that's Bobby Leung's favorite daw.  He couldn't remember the name of the resto so he gave his friend Bobby a call.   He forgot pa rin the name but he was confident he would be able to find it.  So go kami.   We found the resto but it was full of people.  We didn't want to risk dining too close to the other diners so we left.  I'd like to go back there some time soon but on an ordinary day and off hours.
We ended up in Apero in Corinthian Hills. They have an outdoor dining but since the place was empty, we stayed inside para aircon.
Hers
We ended up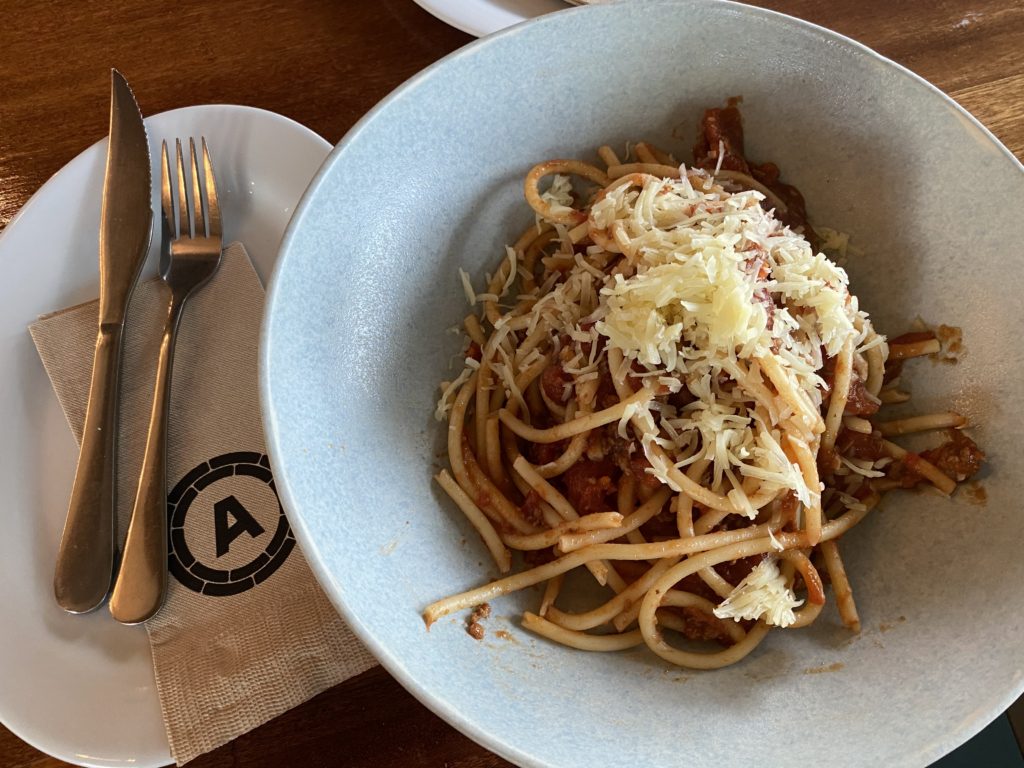 His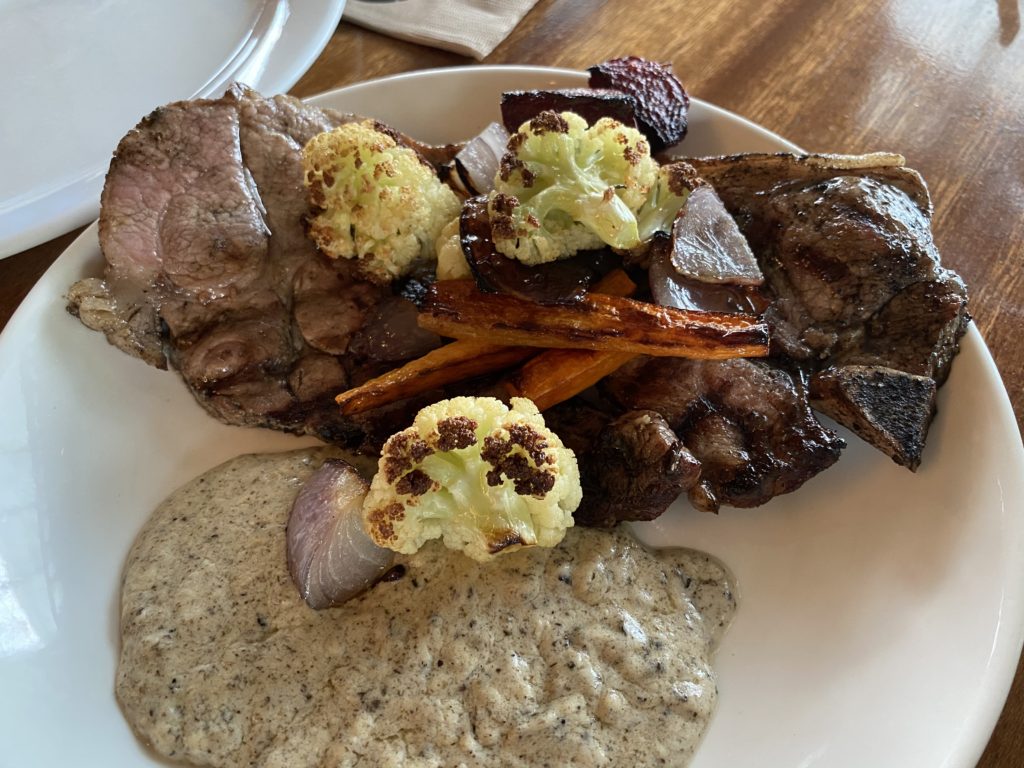 I ordered to go Oyen's favorite – French beans with anchovies.
I was feeling nauseated from wearing a face mask and face shield for prolonged period. I was also still suffering from jet lag and the humidity was exhausting me. We were supposed to pick up some items from the supermarket but instead, Edmund brought me home so I could rest.