I saw this bag today hanging around in the kitchen and in the great room. I just presumed this belongs to Oyen. Who else could it be?
I wasn't sure kung mukhang shopping bag or what, Oyen said it was by Virgil Abloh. Oyen said this guy was the artistic director and fashion designer of Louis Vuitton beginning in 2018. He was also the CEO of the fahion house Off-White which he founded in Milan in 2013.
He was diagnosed in 2019 with a type of cancer called cardiac angiosarcoma and sadly died in 2021 in Chicago at a young age of 41.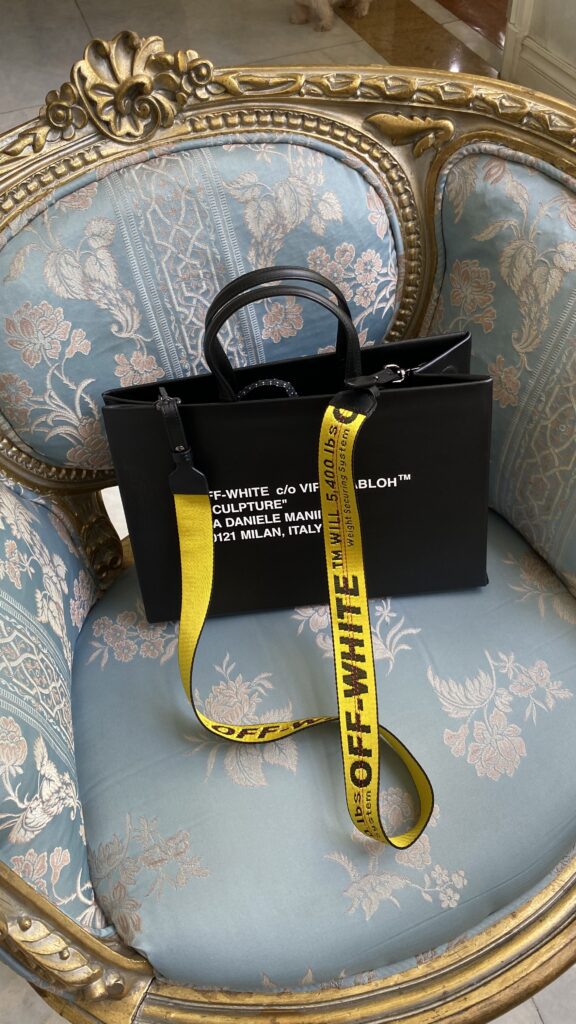 Virgil Abloh's bags have become well sought-after by fashion collectors.