Every day I think of where to go next. Basta plan lang. When I think of some nice place, I would announce to my family "I will go to…" or "punta tayo sa…", or mag-immersion ako sa…"
Sa dami ng gusto kong puntahan, by noon time naka pag-around the world na ako.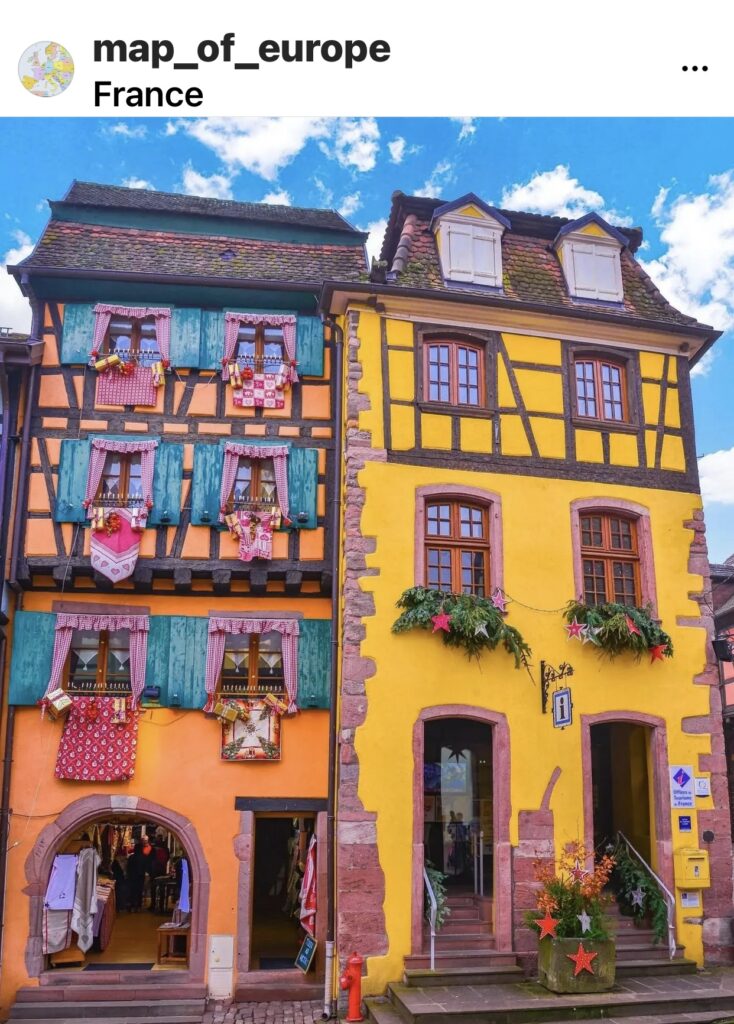 My husband dreams of joining the 14-day National Geographic exploration tour to Antarctica, the most remote land mass at the bottom of the earth, encased in ice. Initially, I said yes. But the following morning I backed out. I cannot withstand minus 60 degrees. Eh yung sa Norway nga sumakit na ngipin ko eh minus 20 degrees lang yun.
I want my holiday to be relax lang, pakain-kain, pa walking-walking, pa shopping shopping. Never mind if I don't see polar bears. My definition of Expedition is scouring through vintage items in flea markets in France, US, and UK.
Traveling from Argentina to the Antarctic Circle on a cruise ship, waves could be as high as 10 meters and that's a major disaster for my hilo-hilo. Baka tapos na yung tour eh plastado pa ako dahil sa dami ng Bonamine na mainom ko. Instead of 14 days of adventure, I might be asleep for 14 days.
Oyen said it's going to be a trip of a lifetime. I know but I am too frail for that kind of extreme adventure. Baka sumakit lahat ng buto-buto ko, umuga lahat ng ngipin ko, manginig mga muscles ko, at ma freeze ang utak ko. Instead of enjoying, Edmund might just end up taking care of me. Dapat isama nya mga male barkada na lang nya.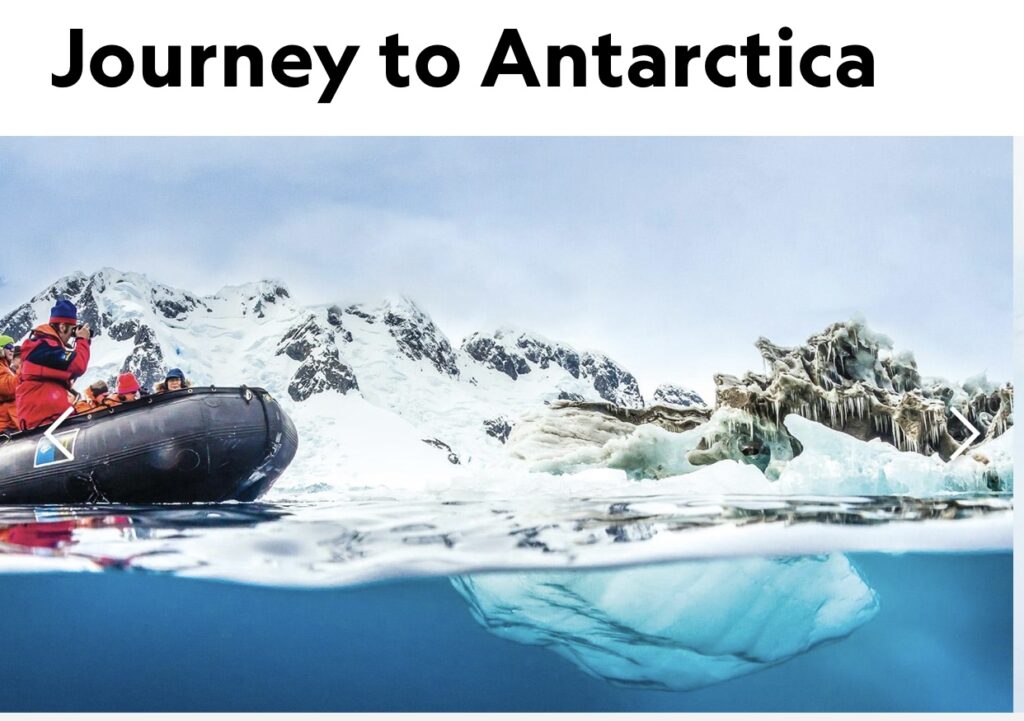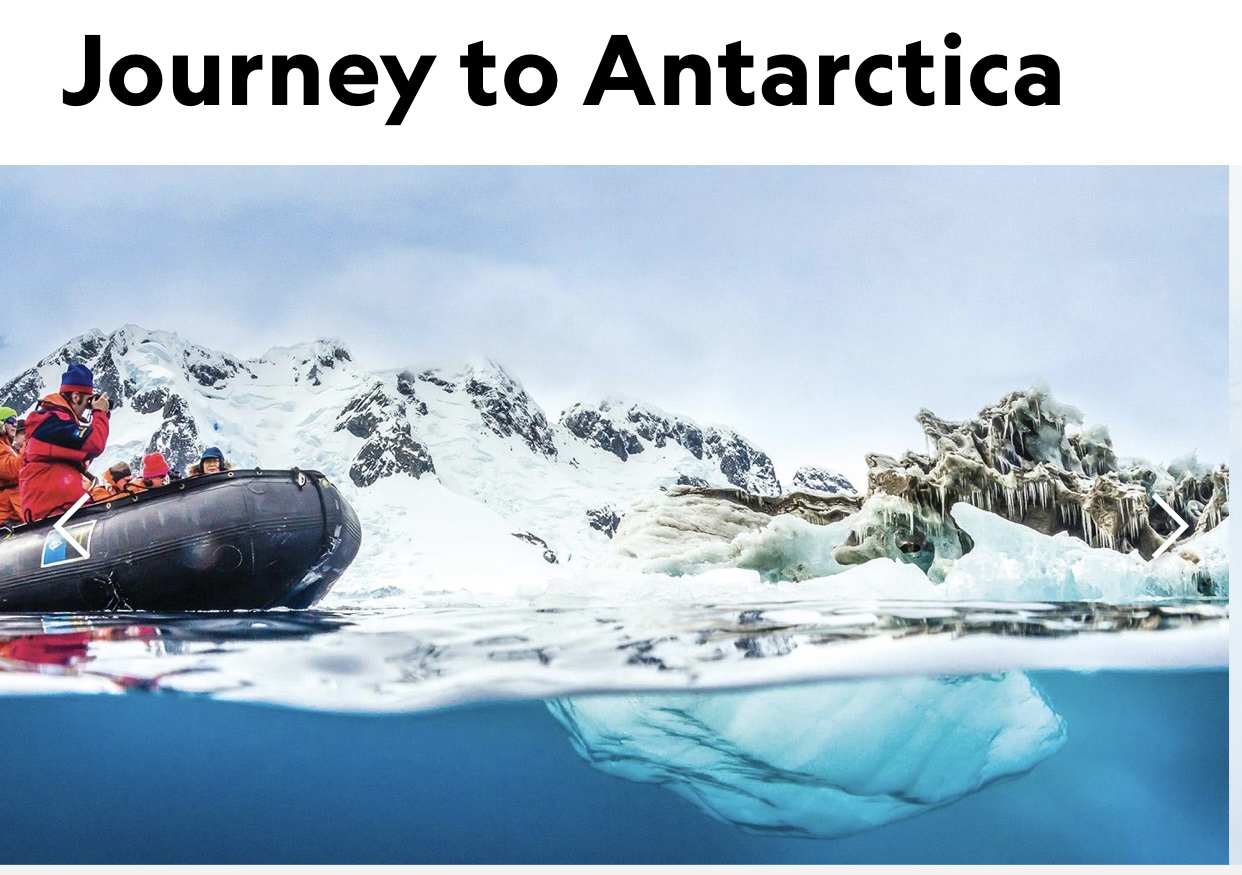 (photo credits: National Geographic)