One thing we observed here was the absence of fine dining restaurants or even those quaint eateries but hindi parang carinderia.
From the ski camp up on the mountain, we needed to eat lunch. The three of us were starving. We didn't want to go where tourists abound due to covid risks.
Driving by we saw this Thai resto. Okay lang outdoor dining but everything else was less than desirable.
There were many customers dining alfresco and taking out food which made the wait longer.
They too were saying they were understaffed.
Edmund, looking at the menu pasted on the glass window.
1:10 pm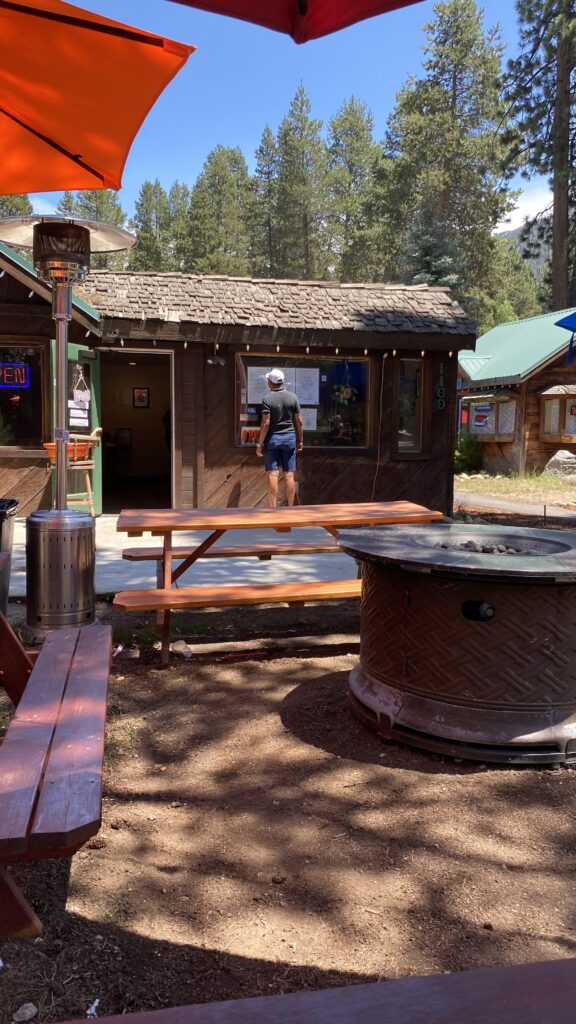 1:12 pm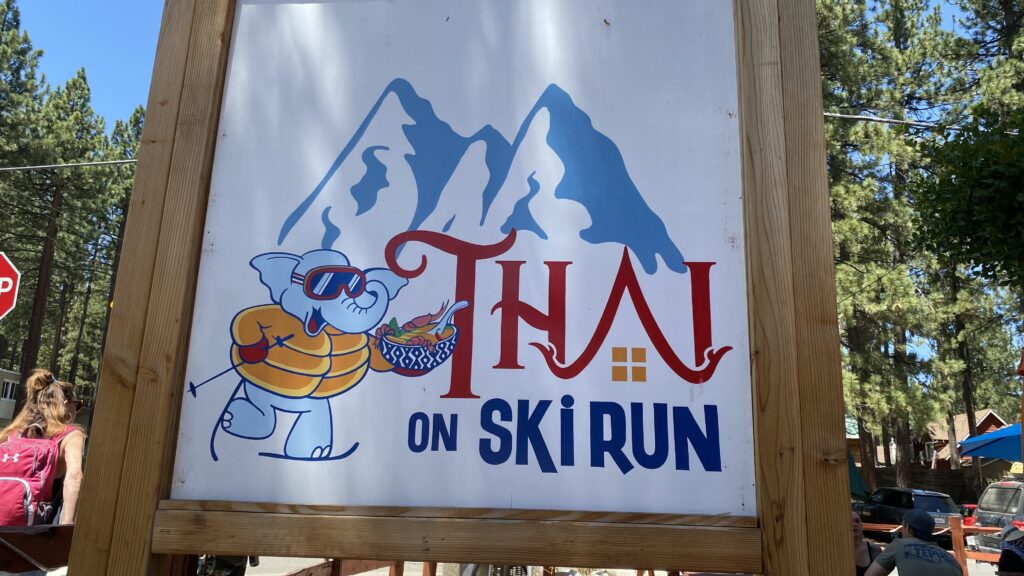 Husband was hungry so he ordered a lot of food.   I wanted chicken wrapped in pandan leaves, but dear husband couldn't find it on the menu so he ordered this fried chicken instead.   Hmmmm,  it was okay,  Mochi enjoyed it.
1:47 pm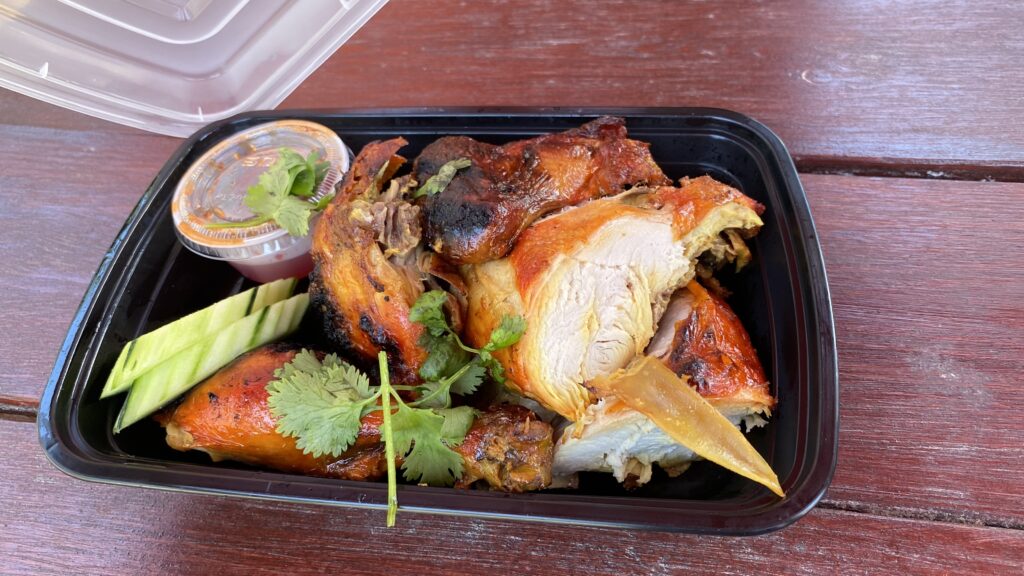 He didn't like what he ordered for himself but he finished it because he was hungry.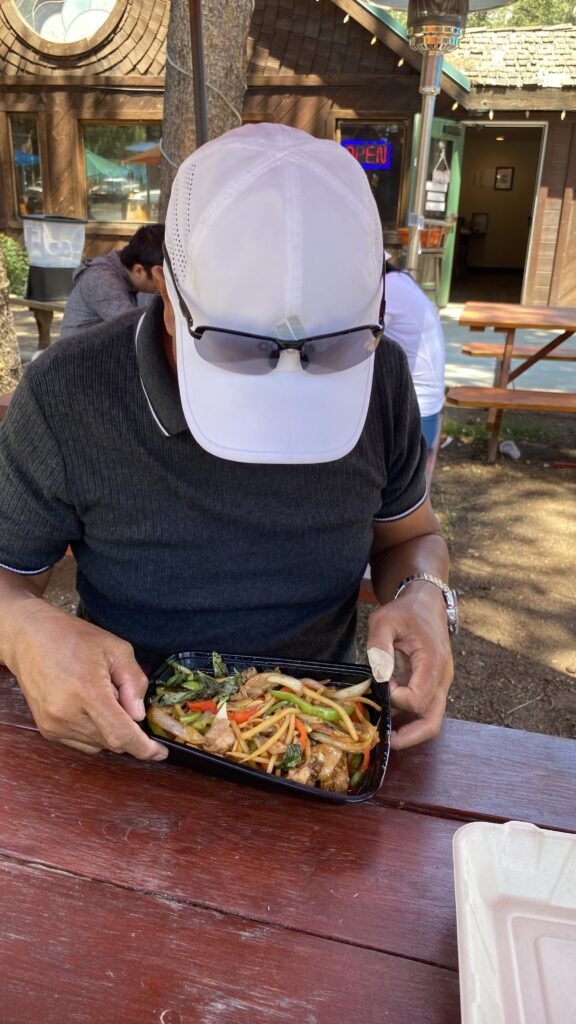 1:47 pm
The rice with pineapple and extra shrimps was good.  I ate the most.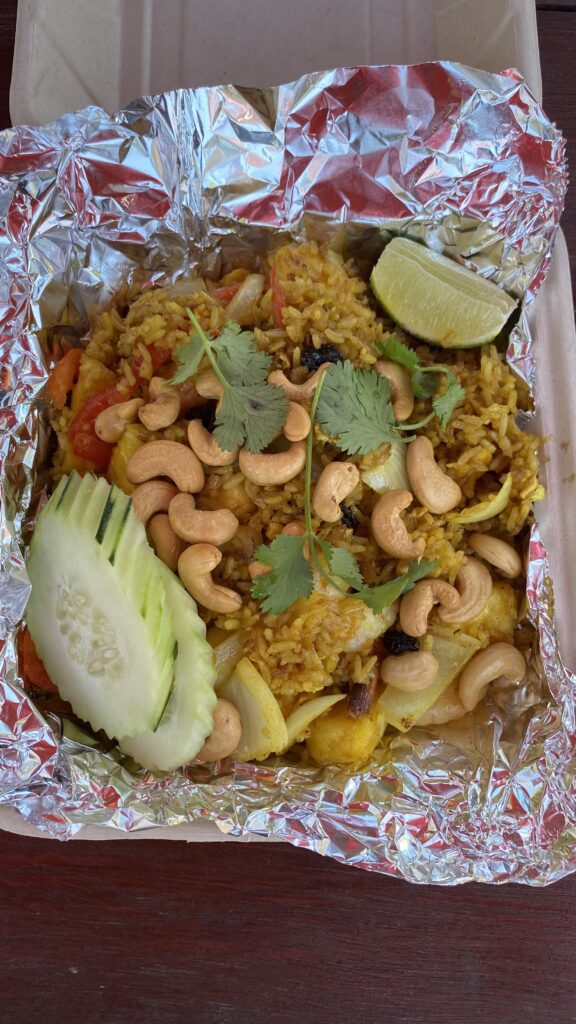 I was shocked to find out Edmund paid more than a hundred dollars for our meal.  Parang sobrang mahal in direct correlation to our dining experience.  Or maybe we over-ordered.
2:18 pm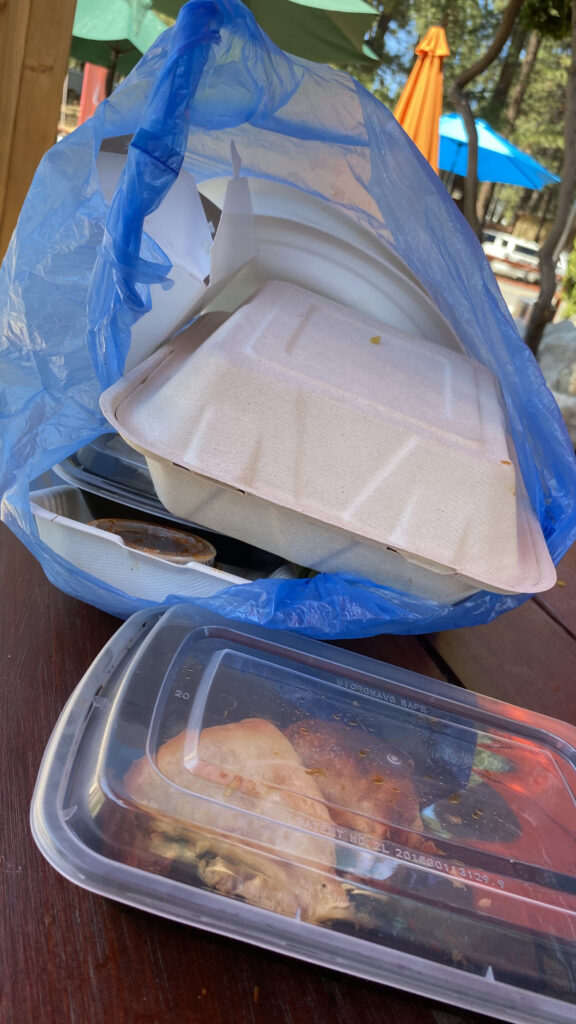 Indoor dining was not allowed.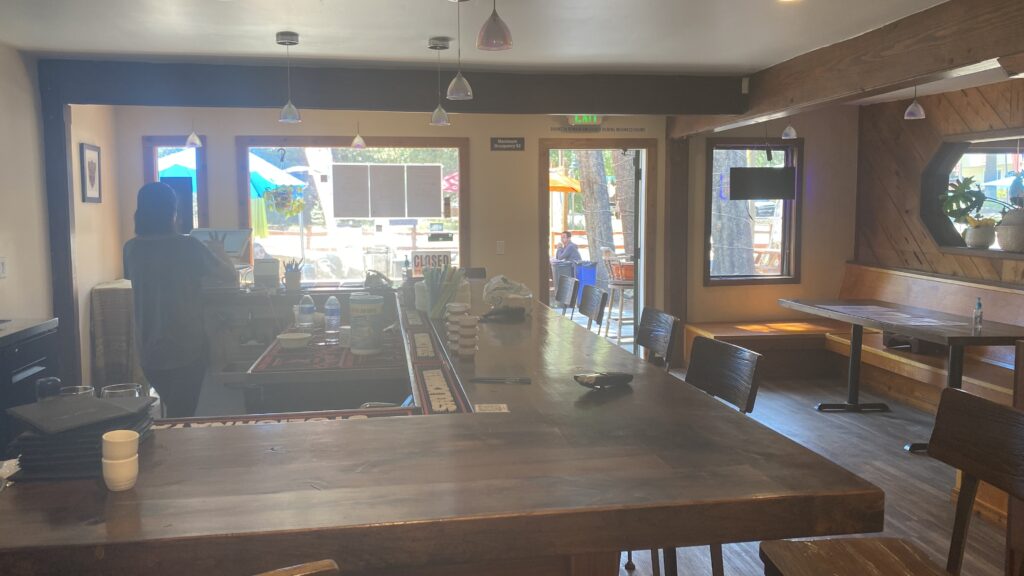 View of the restaurant from where we parked, on the side street
2:24 pm