July 17
We made an effort to get out of bed earlier today. We're leaving tomorrow and we didn't want to miss the sunshine and perfect weather outside.
I walked Mochi outside around the hotel but I had to hide her from other dogs otherwise Mochi goes ballistic. We can't figure out why Mochi turns bruha when around other dogs. Lahat inaaway nya even her own pups.
9:54 am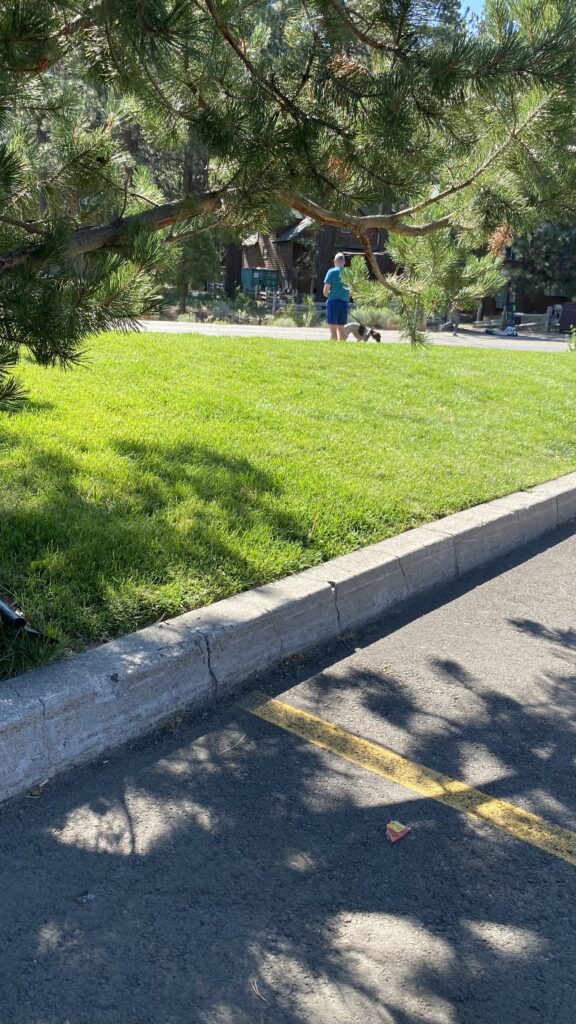 We drove around trying to look for that clearing where we brought the two kids to play in the snow.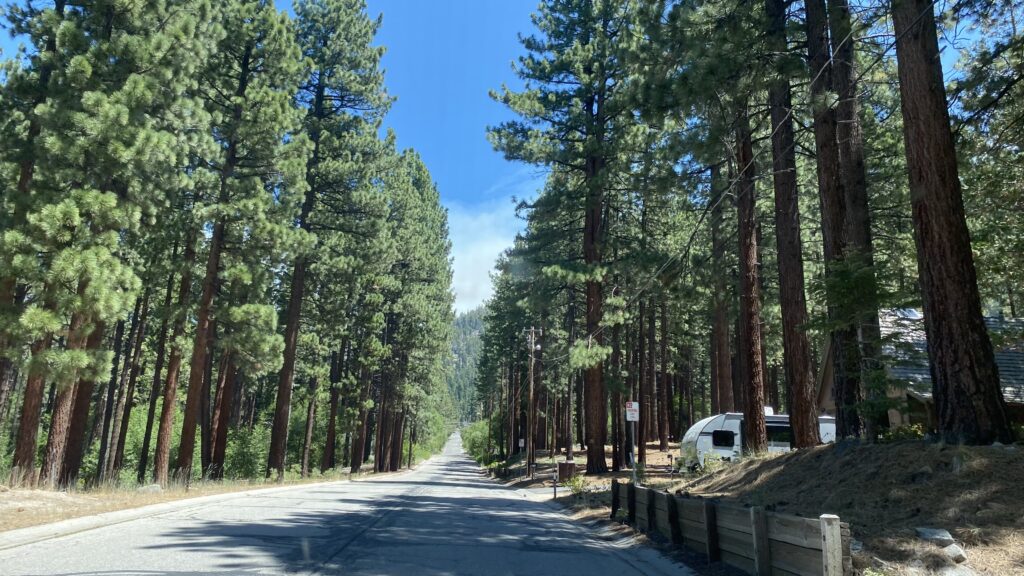 I posed infront of this big log cabin to pretend I own it kunwari.
12:46 pm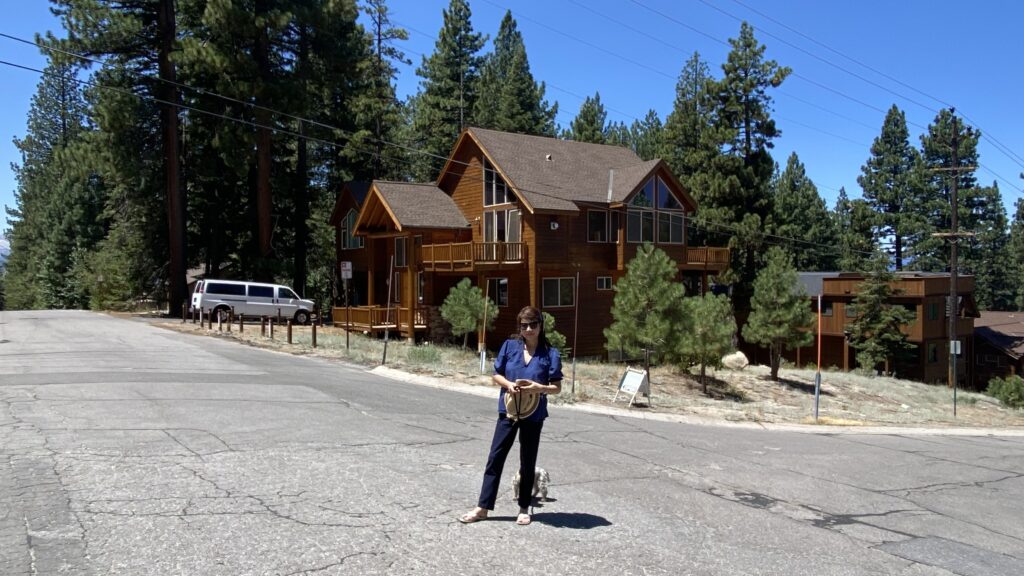 My camera couldn't  capture how high we were from the lake.  I was standing on a road high up there and going to the mountain ski resort.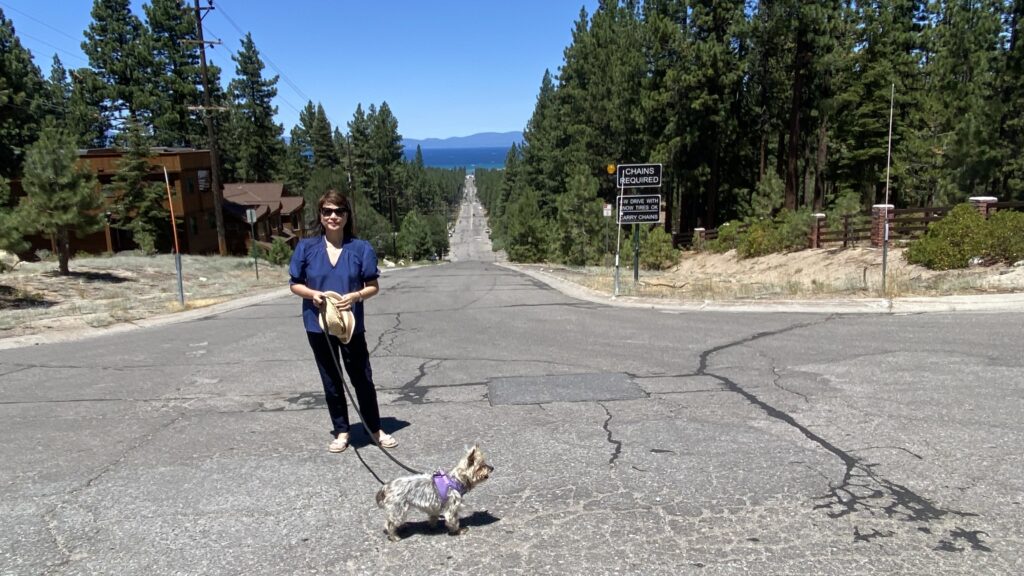 Family three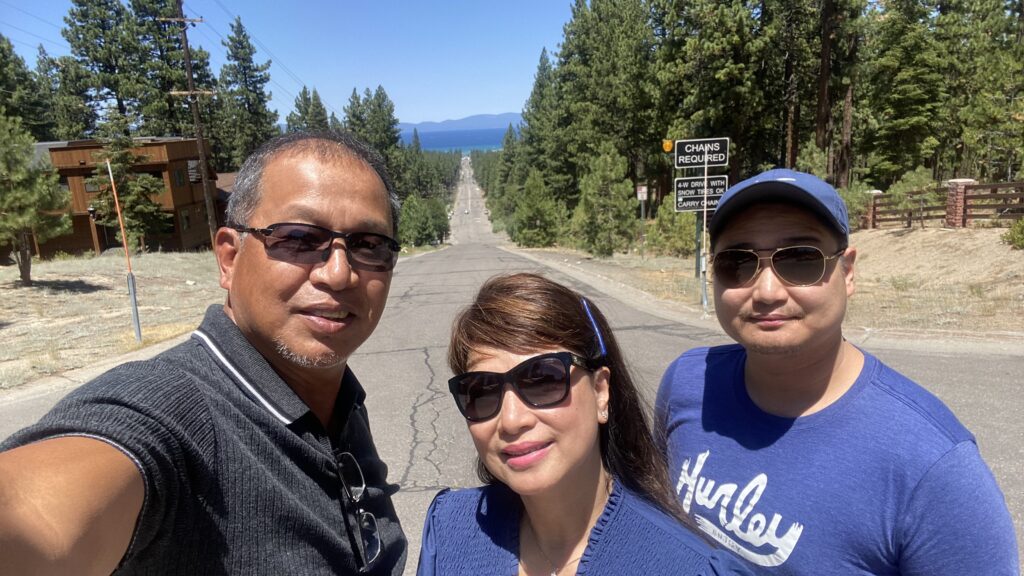 We were facing the blazing sun kaya lahat kami naka sunglasses parang pa-cool.
12:47 pm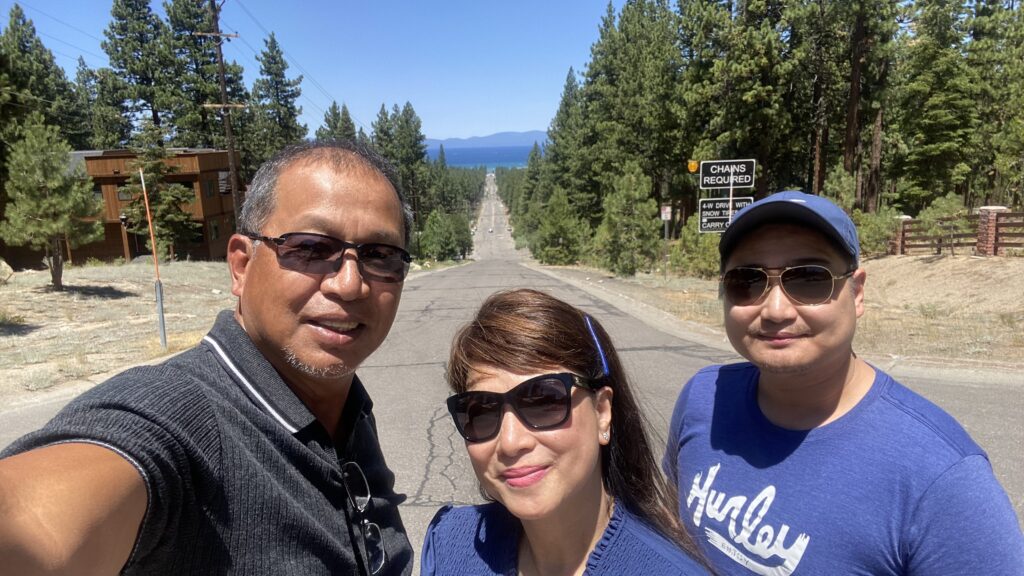 Just like humans Mochi needed weewee break.
12:50mpm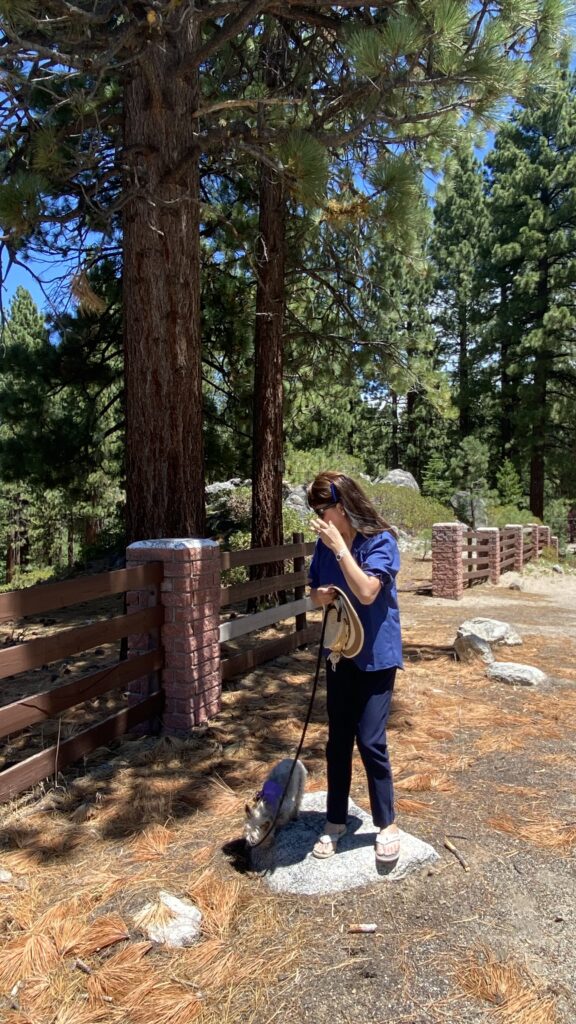 The older one gets,  the more trees are appreciated.


As we drive to the ski area, we wondered where we brought our little kids to play in the snow. We remembered we were driving around and looking for an area where we could bring them, tapos nakita namin maraming bata nakasakay sa palanggana and nagpapadulas sa gilid ng bundok. Oyen, Nyke, and I got off the car while Edmund looked for parking. We rented what looked like a palanggana, sumakay sila tapos dudulas dulas sa snow. it was so fun. My sister in law Dimple was the one who lent us the snow gears when she found out that we were going to Lake Tahoe.

Competitive skiing must be exhilarating.  Imagine coming down from the top and decending rapidly while navigating the slopes and avoiding trees?  I could only salute those daredevils.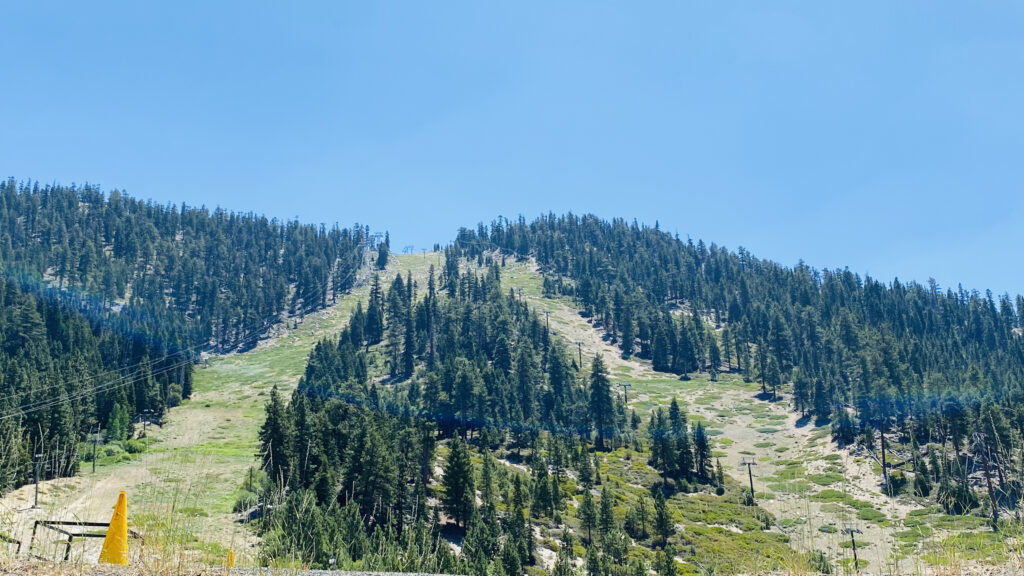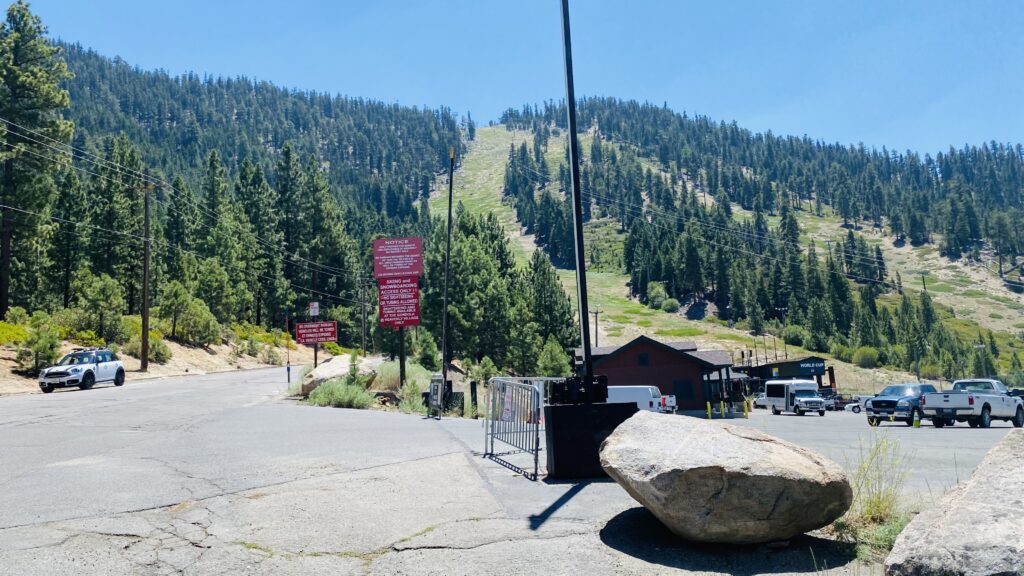 I am a very boring person. I don't engage in any sports. Ang alam ko lang tumbang preso and piko. Magaling ako sa sungka at jackstones.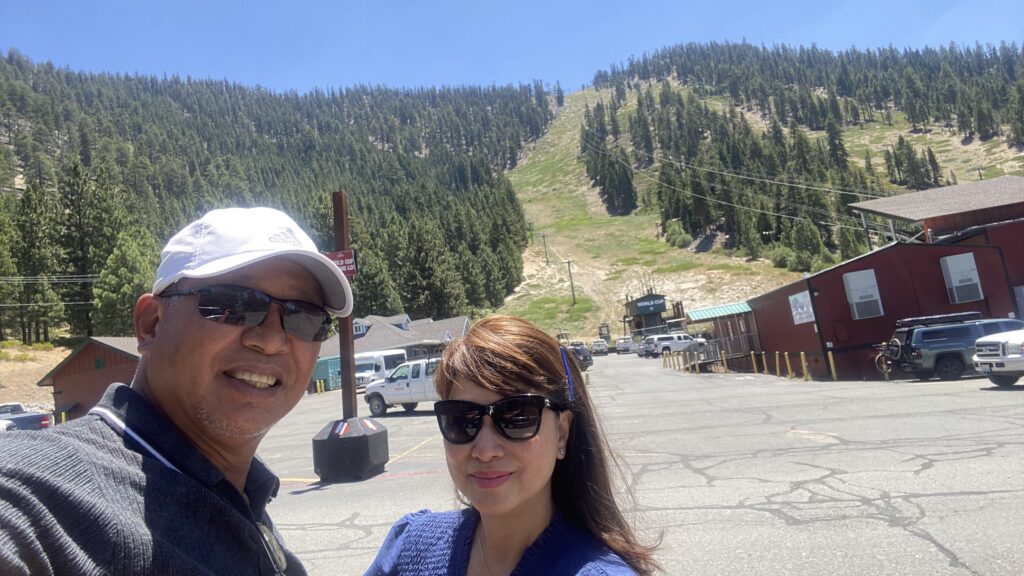 12:56 pm