July 17, 2021
2:34 pm
The freshwater lake of Lake Tahoe is the largest alpine lake in Northern California measuring 122,160,280 square ft. or  150.7 sq. kilometers.   It has 116 kilometers of shoreline. It is 1,645 ft (501 m) deep which makes it second to the Crater Lake in Oregon (1,949 ft or 594 m).   Just typing these numbers makes me feel like I am drowning already. Lake Tahoe is also the 16th deepest lake in the world.
This lake was formed more than two million years ago during the ice ages.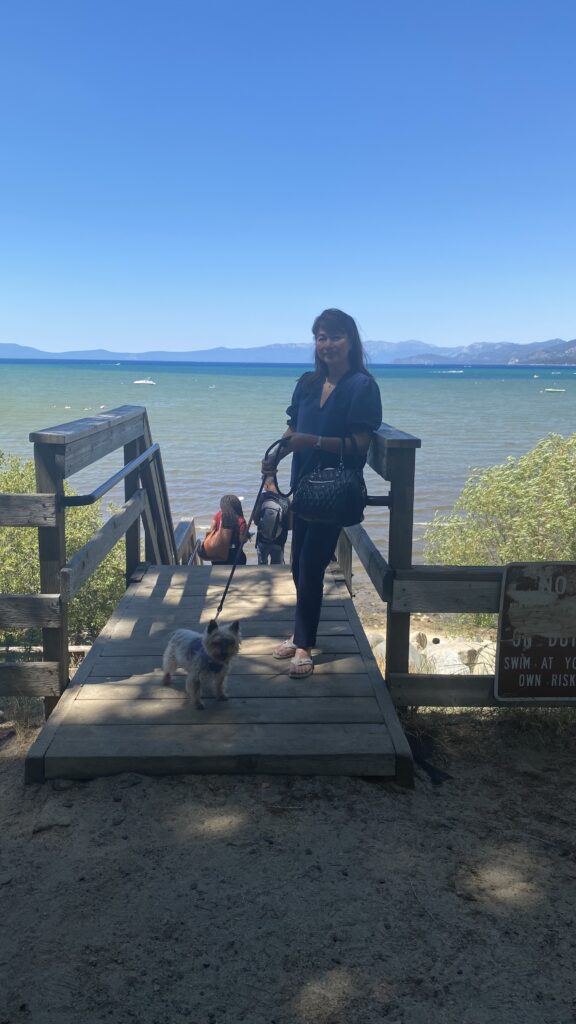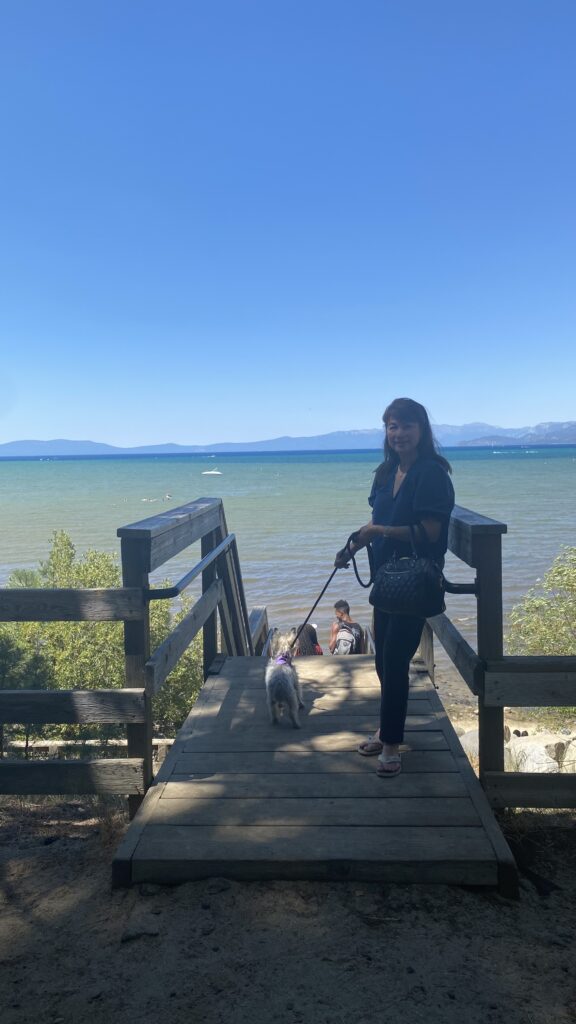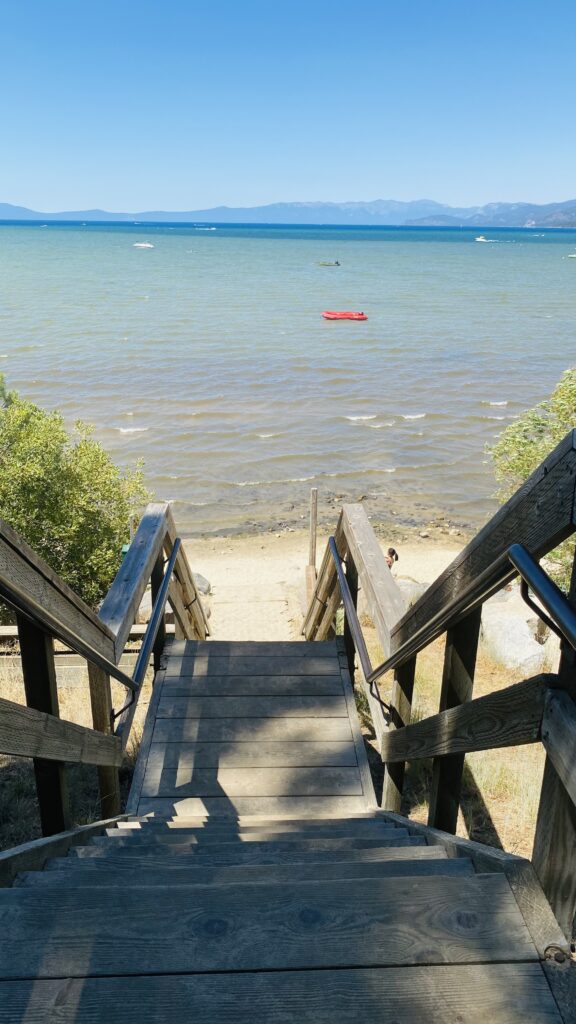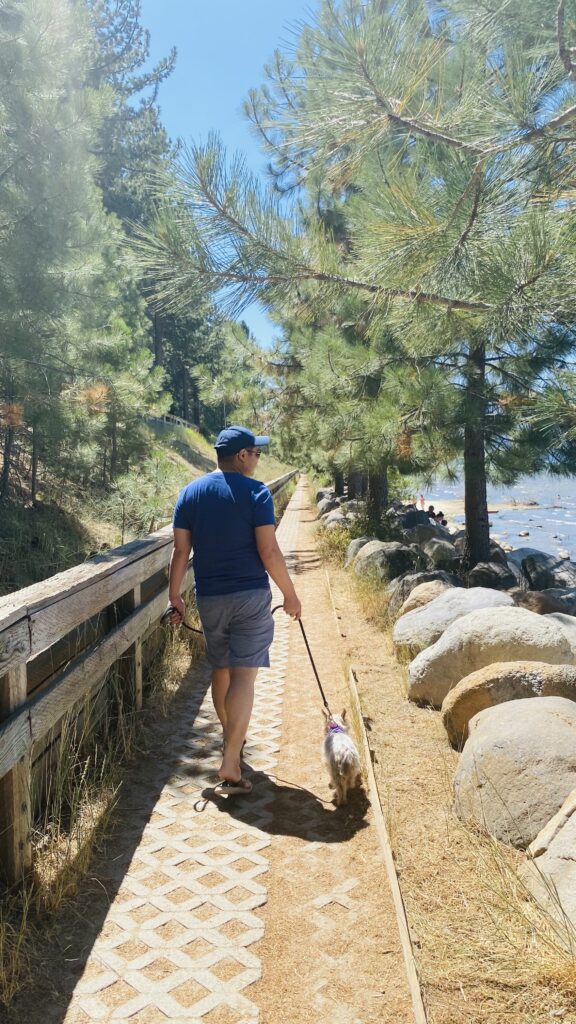 There were many people with dogs walking along the shoreline that's why we couldn't get closer to the water or else we could get in trouble. Mochi would definitely pick up fights with all kinds of dog, big and small.
We just stayed here hidden under a big pine tree overlooking the lake.
We sat quietly for about 20 minutes to 30 enjoying the serenity and scenery.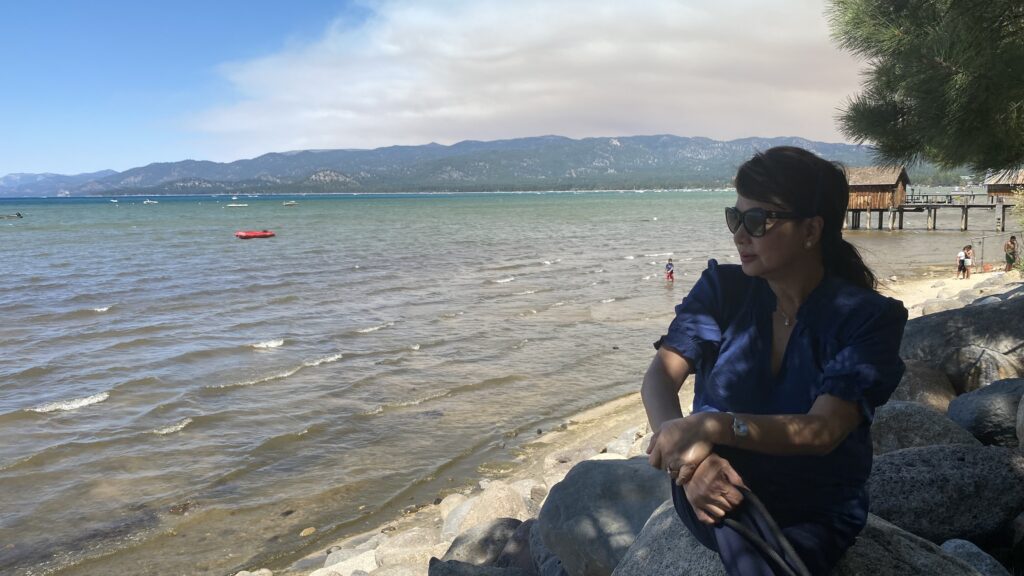 Mochi was probably wondering where we are. We're actually resting and waiting for Edmund while he looked for parking, Ang daming tao, ang hirap maghanap ng paradahan, sa tabi lang kasi ng mga kalye pwedeng magparada. Puro may nakalagay pa na No Parking signs eh where would people park? I cannot understand why you welcome tourists, invite them over to your city, then you don't provide them with adequate parking or rest area. Puro nakalagay no parking.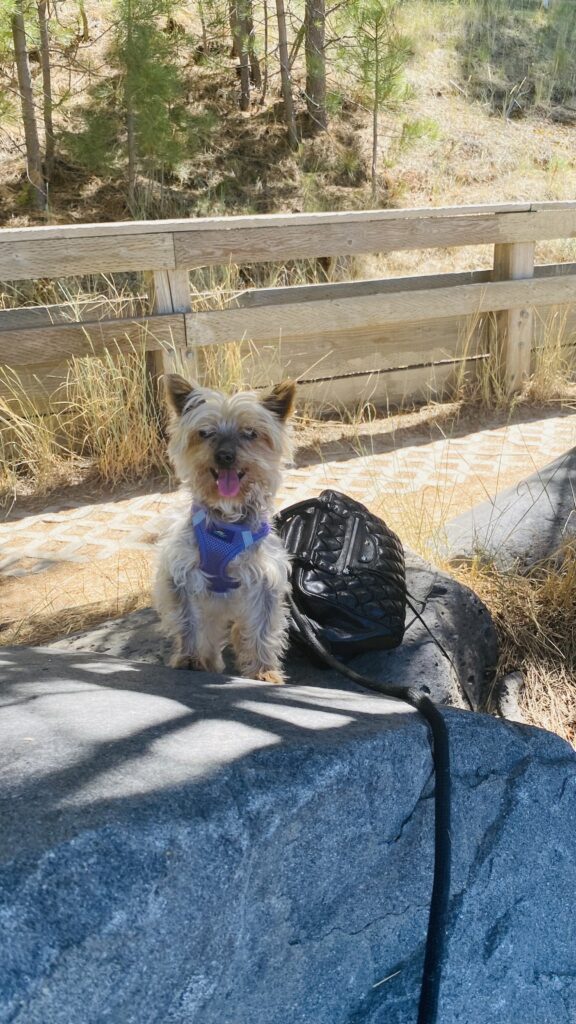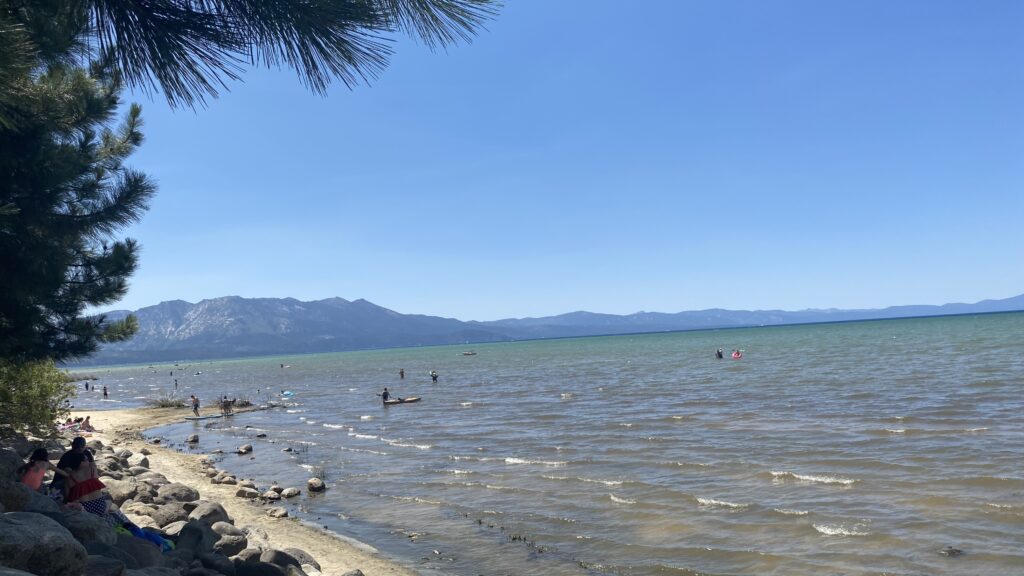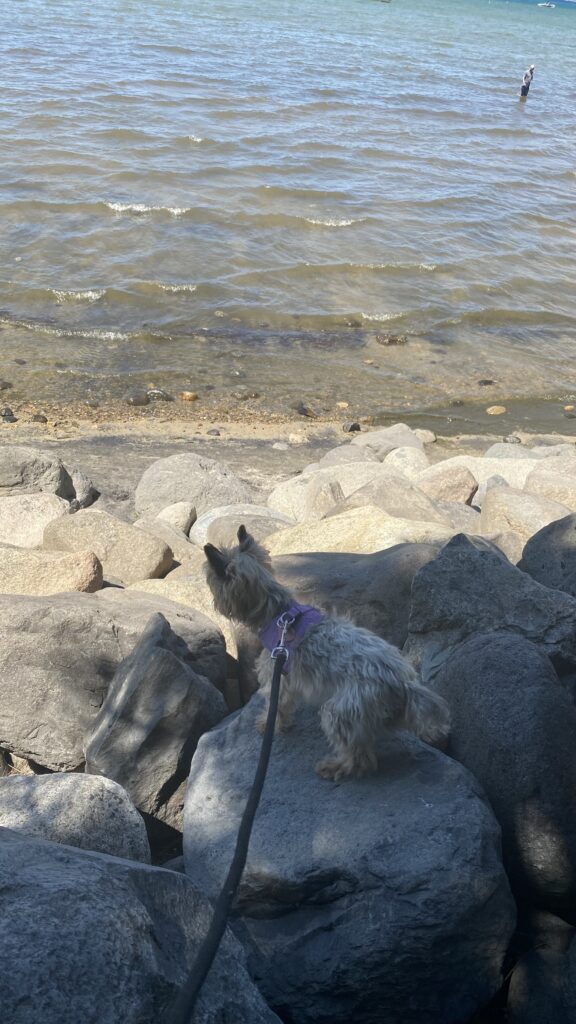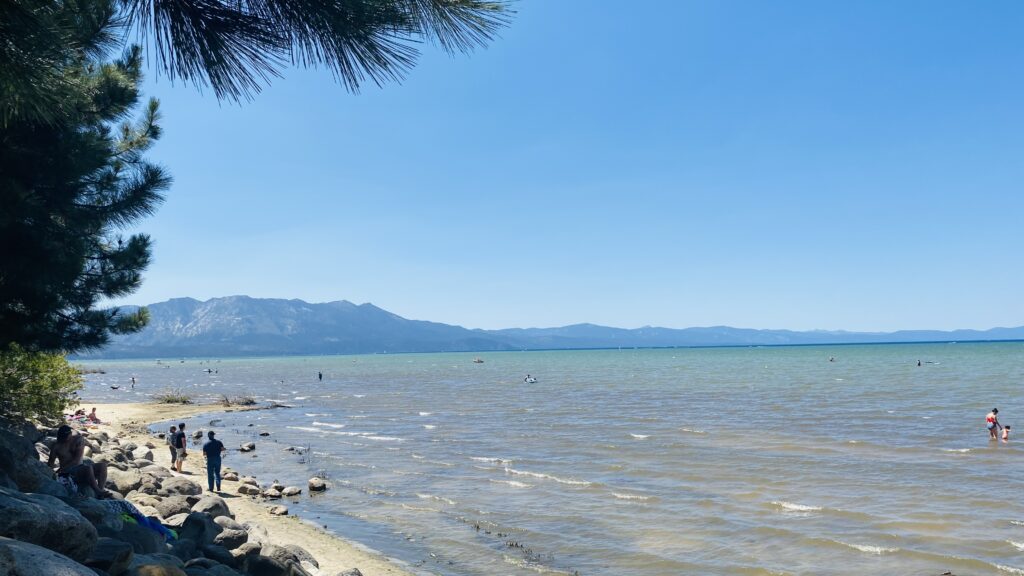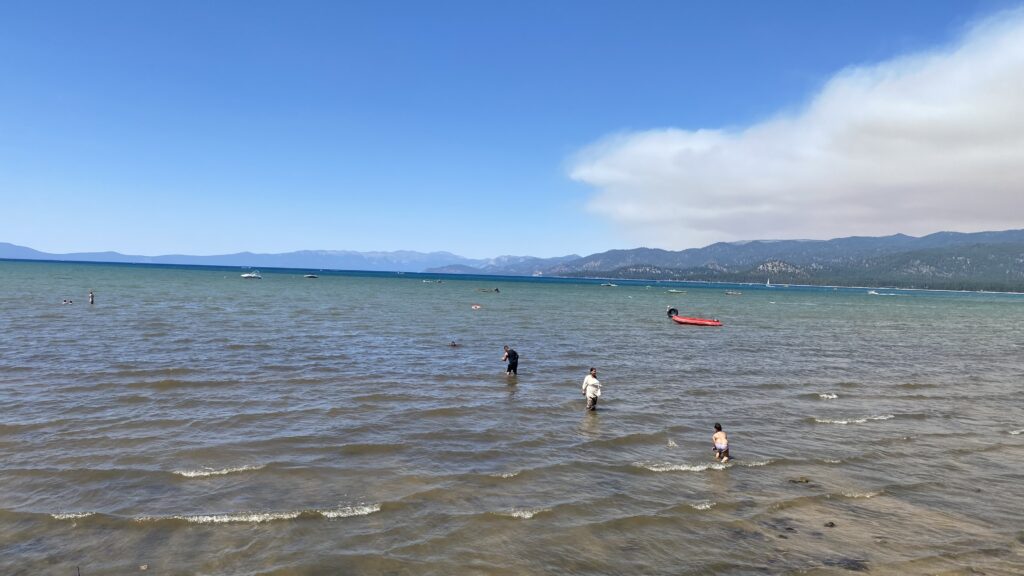 Na-shoot si Mochi in between the rocks. Ang likot kasi.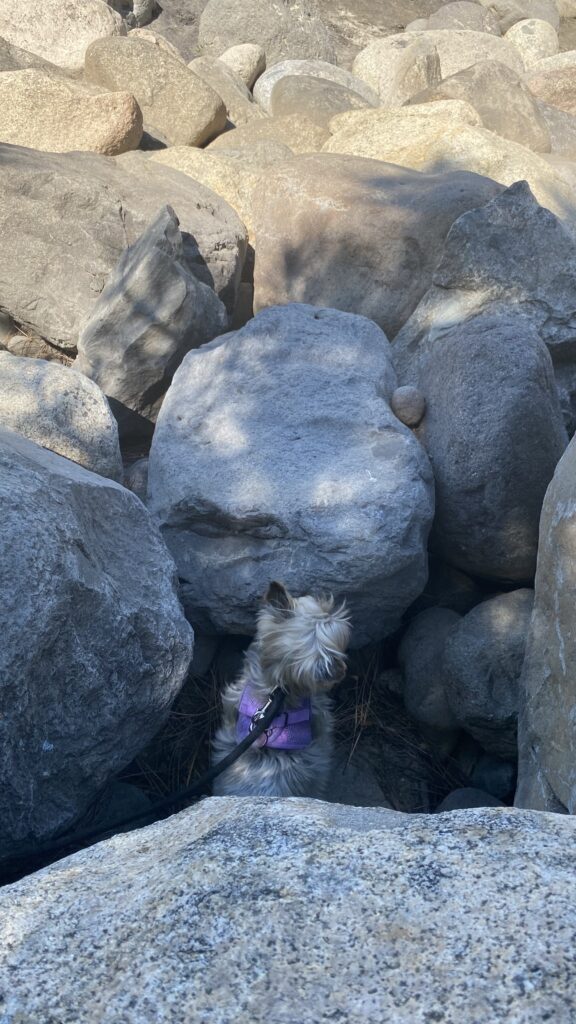 A rare photo of the two men in my life while staring at this two million years old melted ice basin. I thank the Lord for this beautiful and relaxing day. It just felt so peaceful.