October 19, 3:26 pm
Oyen and I visited Manny's office in BGC. He served us A Mano pizza and siguro gutom kami kasi naubos namin, ay ako lang palaumubis. It was so delicious. We particularly liked the smoky flavor and planned on eating or ordering pizza from A Mano in Rockwell. He said A Mano's owner, Amado Fores,  is the son of renowned chef Margarita Fores.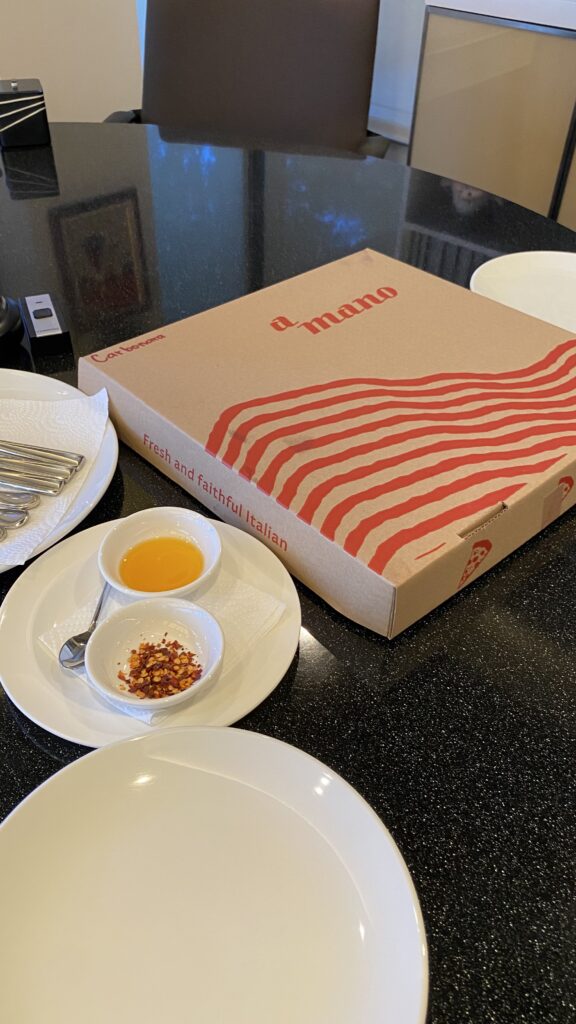 I ate the most slices. Takaw ko.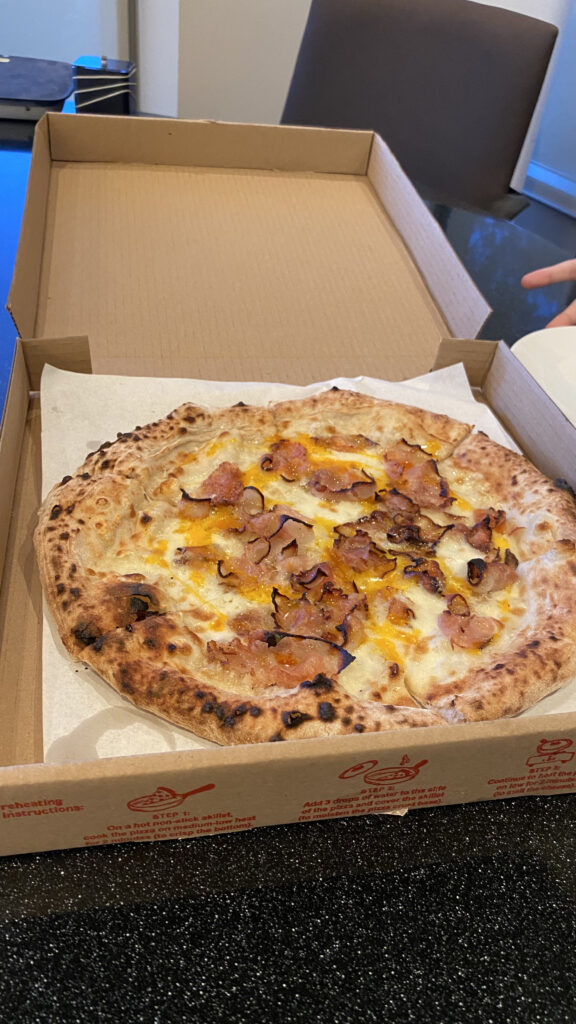 They also served us special sans rival made by his cousin daw. Special kasi it's not for sale. His cousin makes them for his family only.
3:44 pm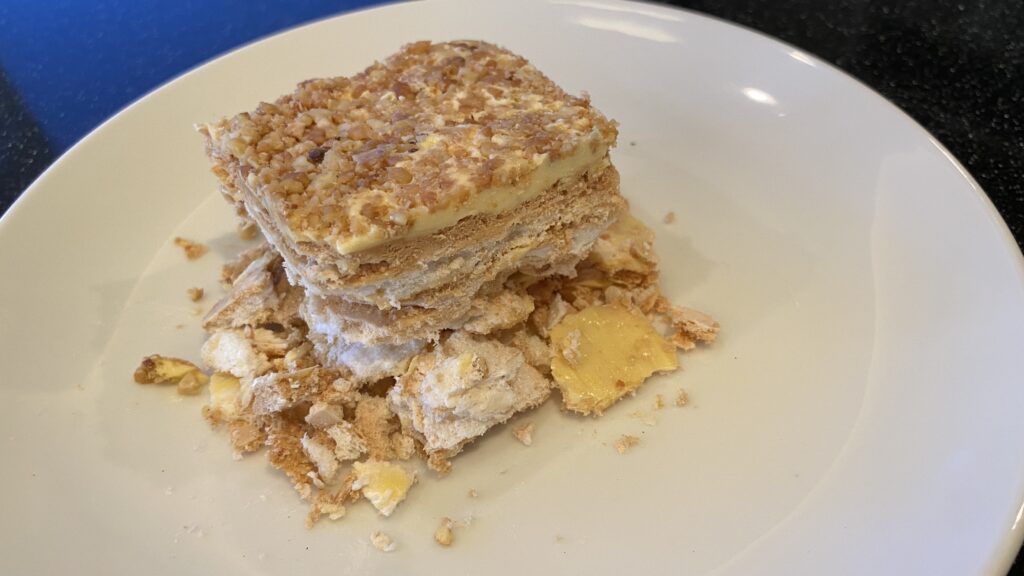 I ate two cups of soft-serve ice cream, sarap din but ang tamis lang. I want to go back to his office soon to eat free bottomless soft serve ice cream, free kasi they have their own ice cream making machine. I will ask him where he bought the machine, bili din ako.
4:51 pm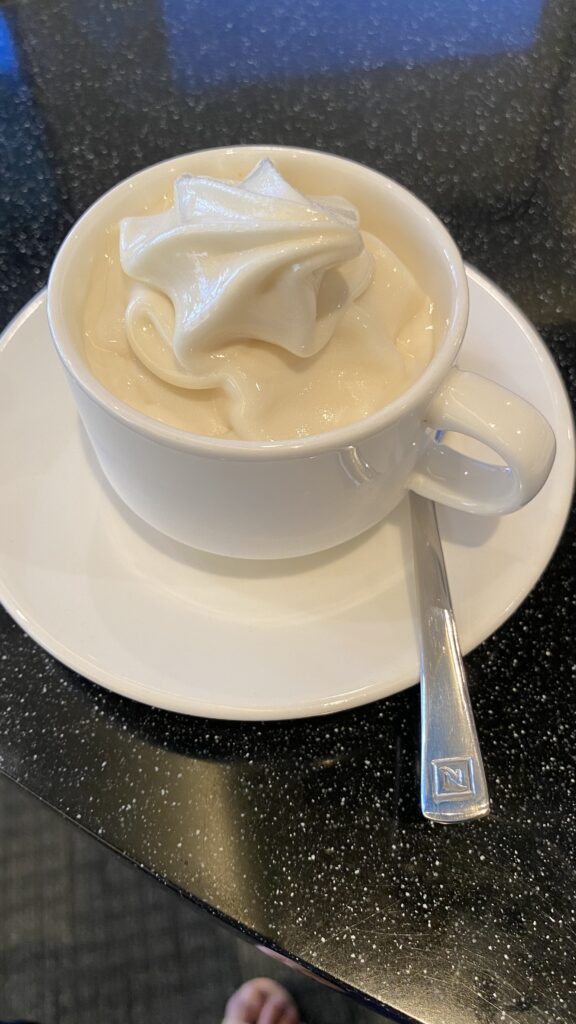 Manny told us about this wooden bench he bought some 20 years ago in a public market in Baguio for 70,000 pesos. A friend of his told him there was a very similar item recently auctioned off 715 times the amount he paid for his.
4:57 pm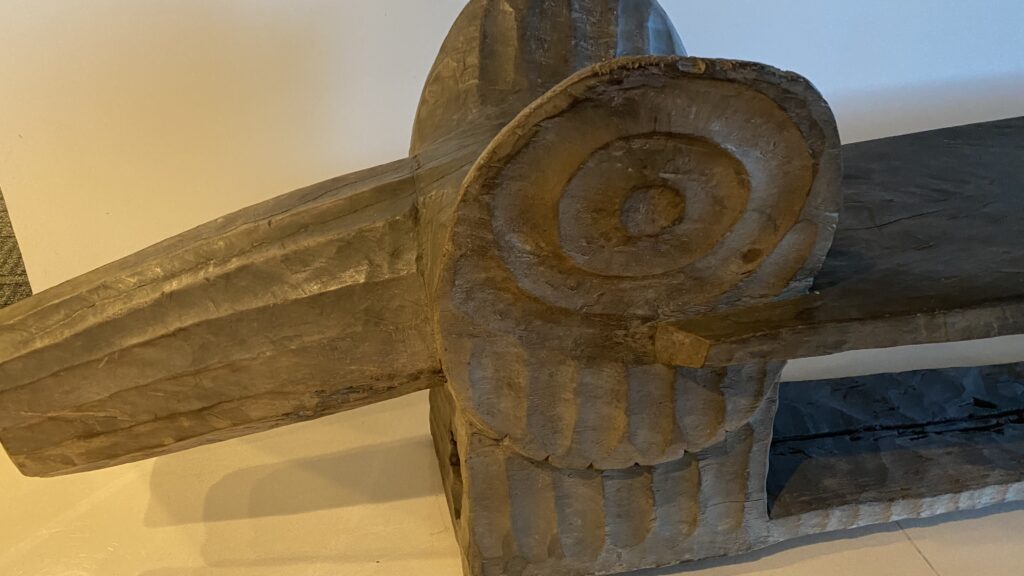 There are two Igorot carved wooden statues standing at the receiving area. His office is modern accentuated with a collection of paintings, sculptures and other unique stuff gifted to him. Most of the art pieces are nice but a few look weird.