Dec 6, 2020,    10:59 am
It's been 5 years since we last assembled our Christmas tree. We were away for the holidays and I didn't have our long-time drivers, Tony and Deo, who already knew how to assemble and disassemble it.
This requires focus, muscle, height, and some degree of intelligence.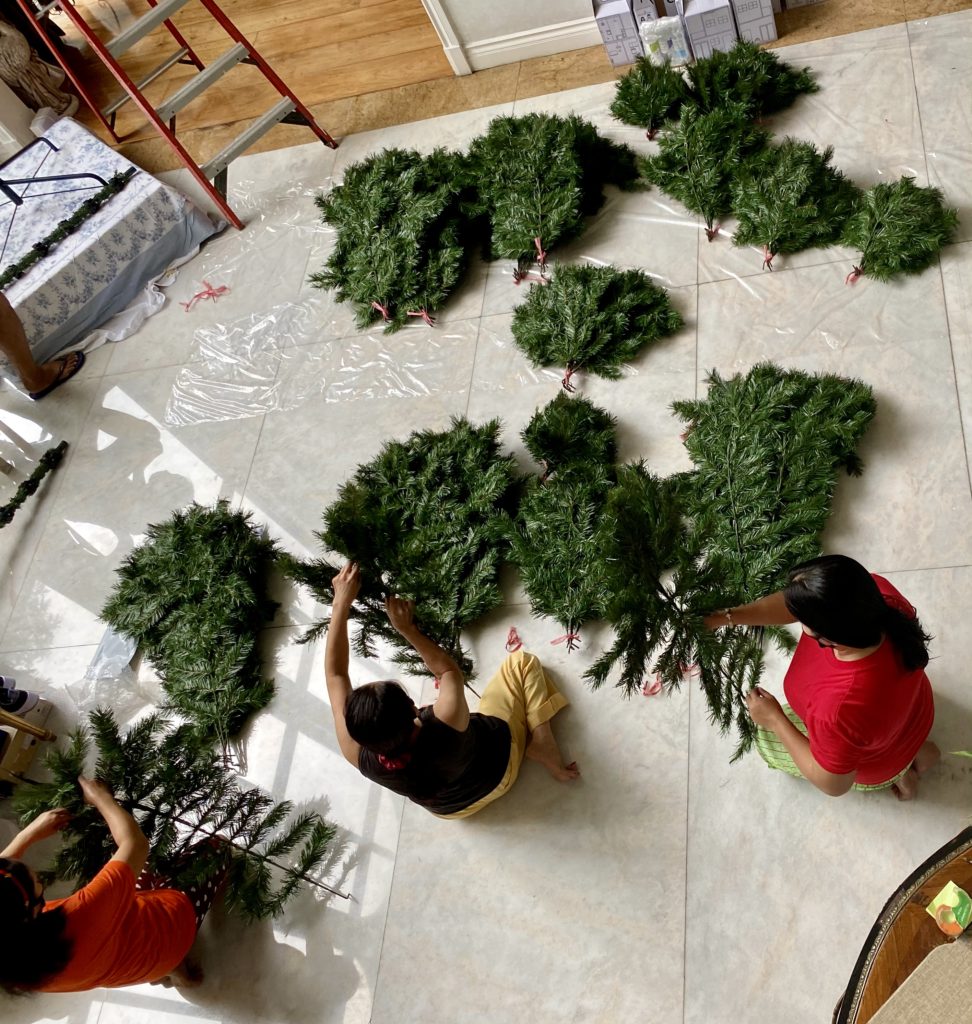 Hmmm, something is wrong.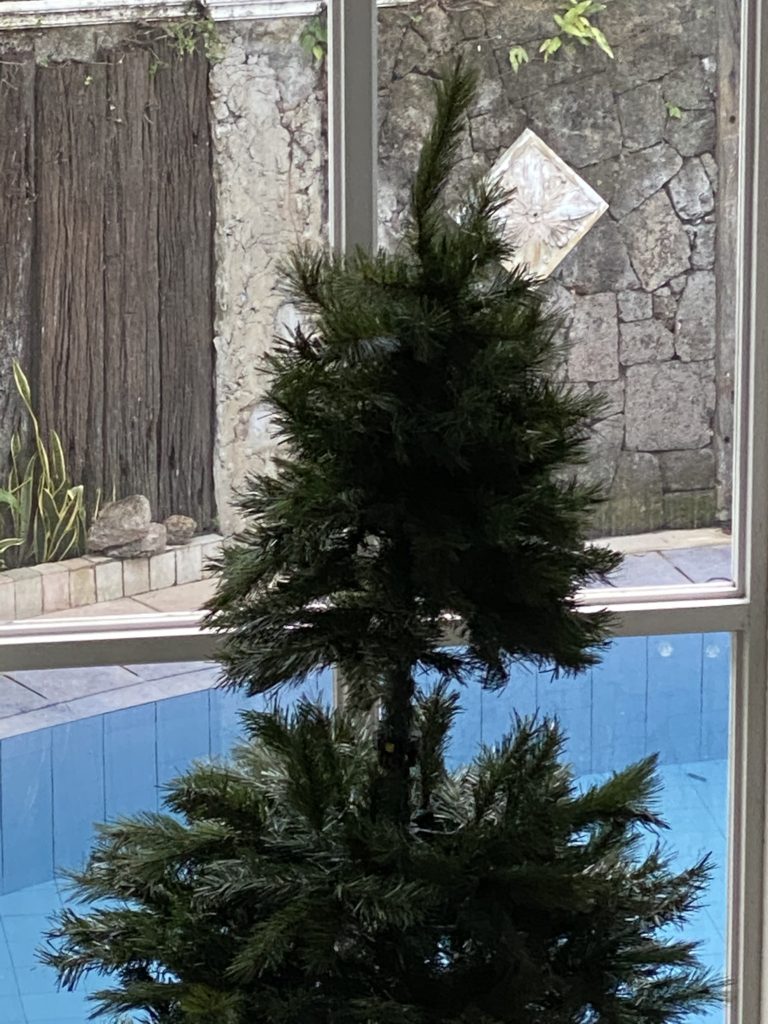 A big, tall tree is nice but it's no longer practical. Nakakapagod. I need several people with higher levels of common sense to put it together. Plus it needs storage space. Mabilis rin sya maalikabukan even if it's inside sealed boxes. When I was still a little girl, our Christmas tree in Binangonan was always freshly-cut pine tree. Yung orig! The pine tree smells woody, minty, and fresh. Amoy pasko talaga. That's  how Christmas trees must smell like, hindi amoy amag kasi isang taon naluom sa kahon.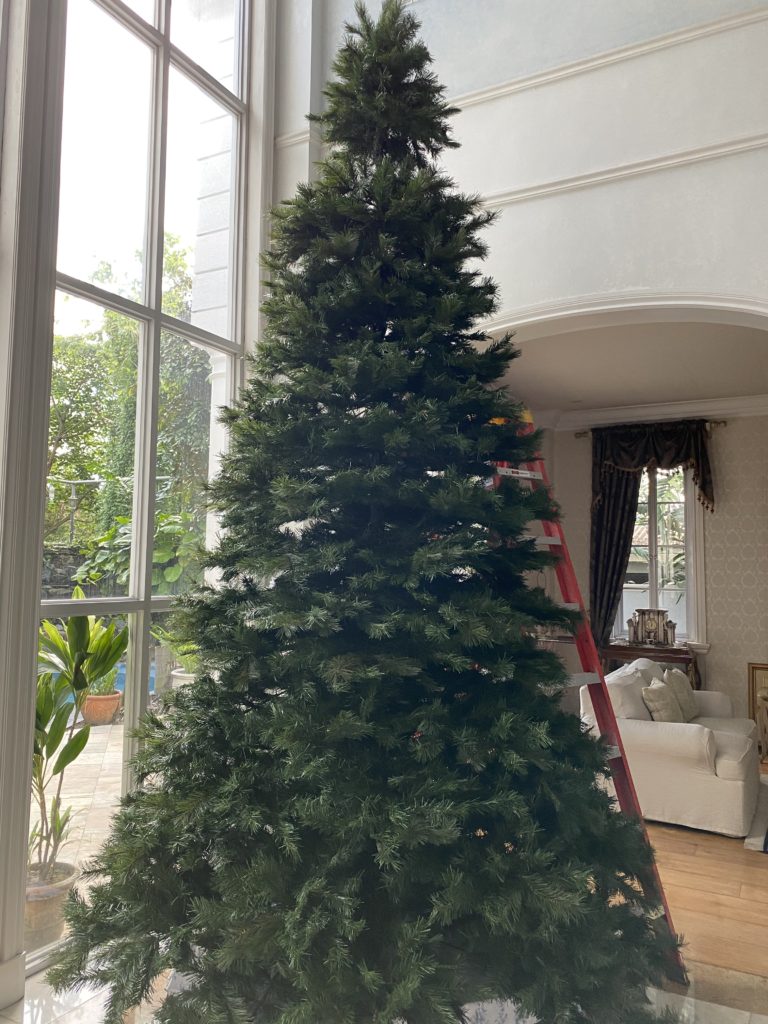 1:20 pm.
Ay salamat it's done. Time to have lunch.
What a treat!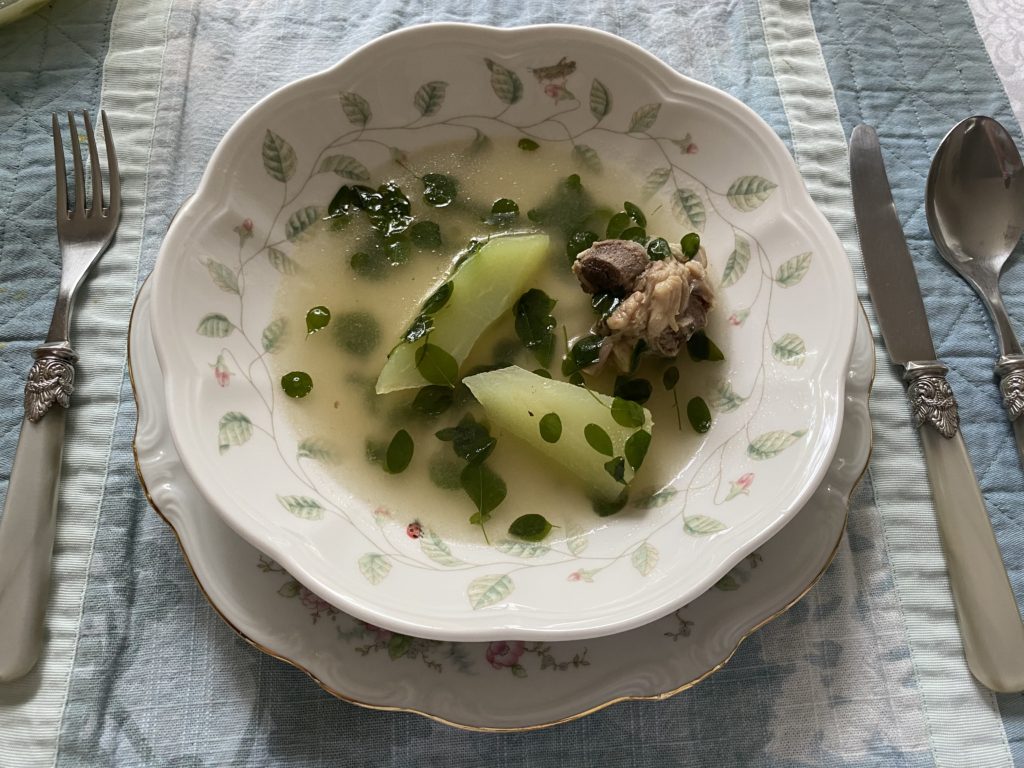 Ang Tinola ni Aling Antonia.