Dec 4
Edmund brought out the dozens of airline amenity kits we've accumulated pre-pandemic.  We gave them all away to Jebel for sharing with her workmates.
9:15 am
Mukhang sinipag si Antonia ang daming niluto for breakfast namin ni Edmund. Oyen is on intermittent fasting lately and strictly follows the no-food before 12 noon and after 7 pm.
Breakfast for two only: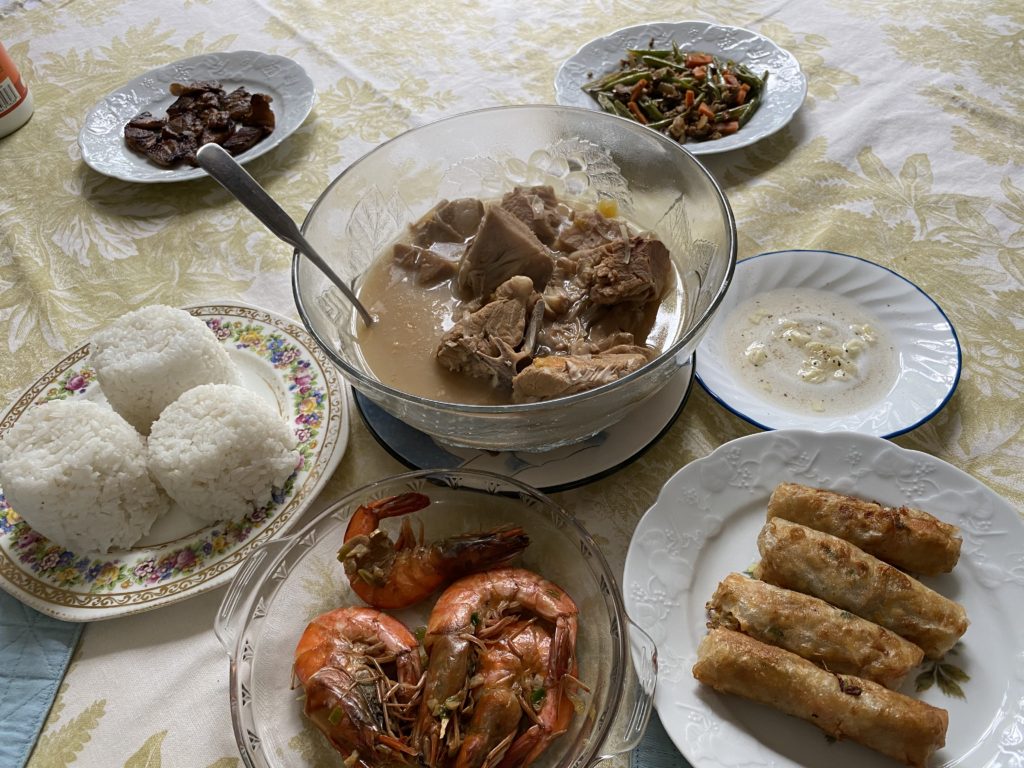 9:31 am
A big box of fresh vegetables arrived from Caling and Roland Young.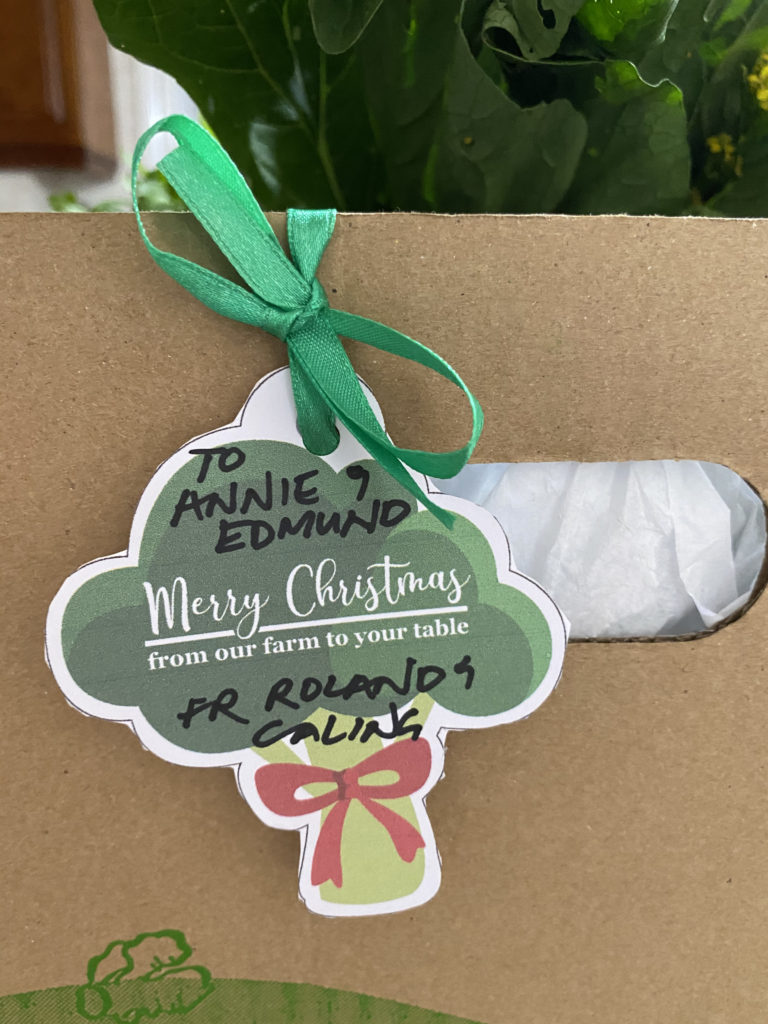 I heard they have a vegetable farm called  Kota Paradiso that's located somewhere in Antipolo, Rizal. During the lockdown they were the ones who supplied the village with fresh produce according to our maids.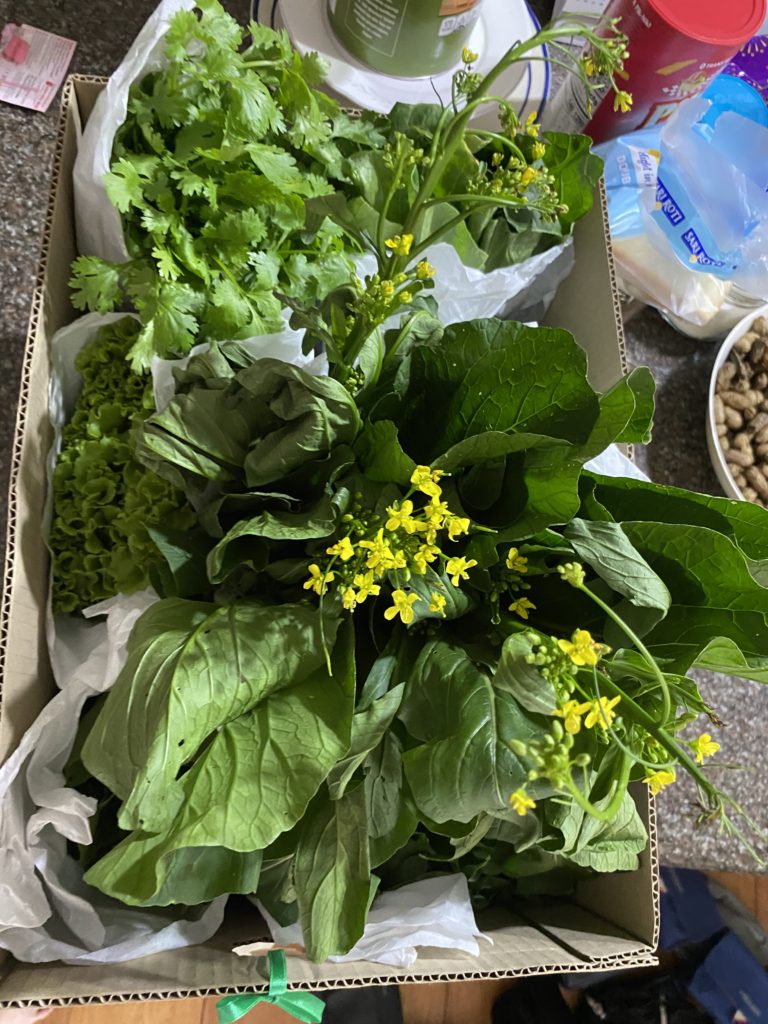 I messaged Caling thanking her for this fresh veggies gift.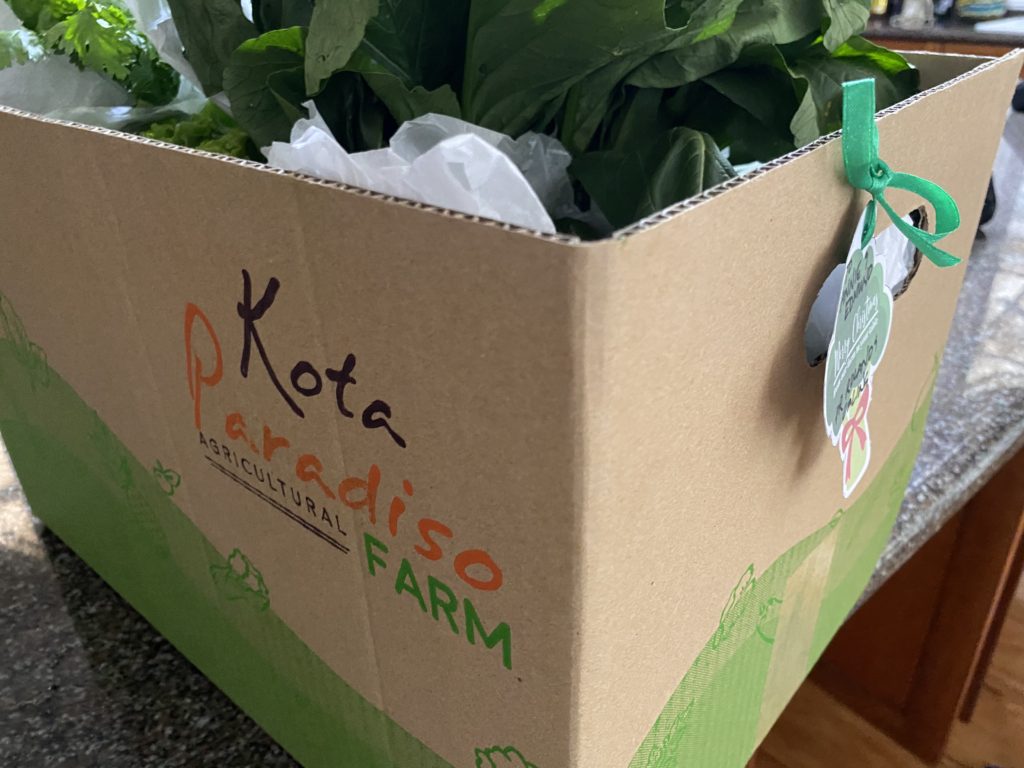 Dec 5
Derrick eats like a bird in the morning. He only takes one tiny piece of bread or one piece of hotdog or a small sausage. I thought maybe he doesn't like what Antonia prepares so I requested Antonia to cook lugaw for breakfast today. He also didn't eat the lugaw.
When Edmund and I were newly married, Edmund also didn't like lugaw or sopas for breakfast kasi daw 10 am pa lang gutom na sya, mabilis matunaw (digest). He eventually got used to it and totally embraced the Tans and Binangonan way- mahilig kami sa lugaw, and sopas (chicken macaroni soup).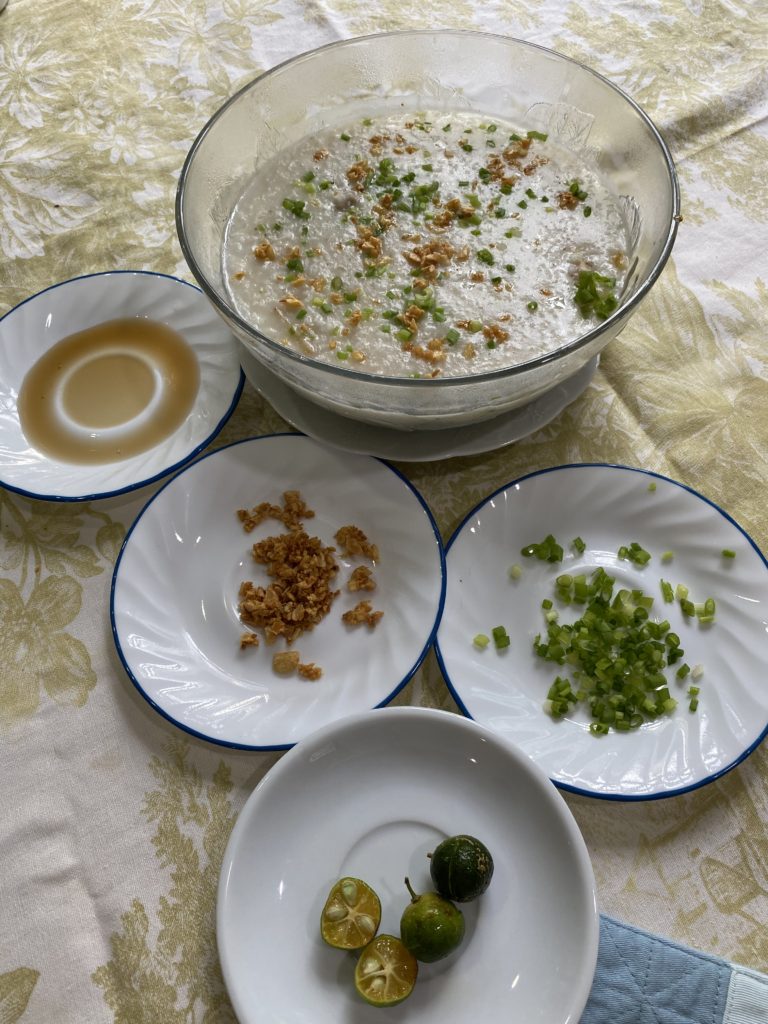 Chicken arroz caldo (also called pospas)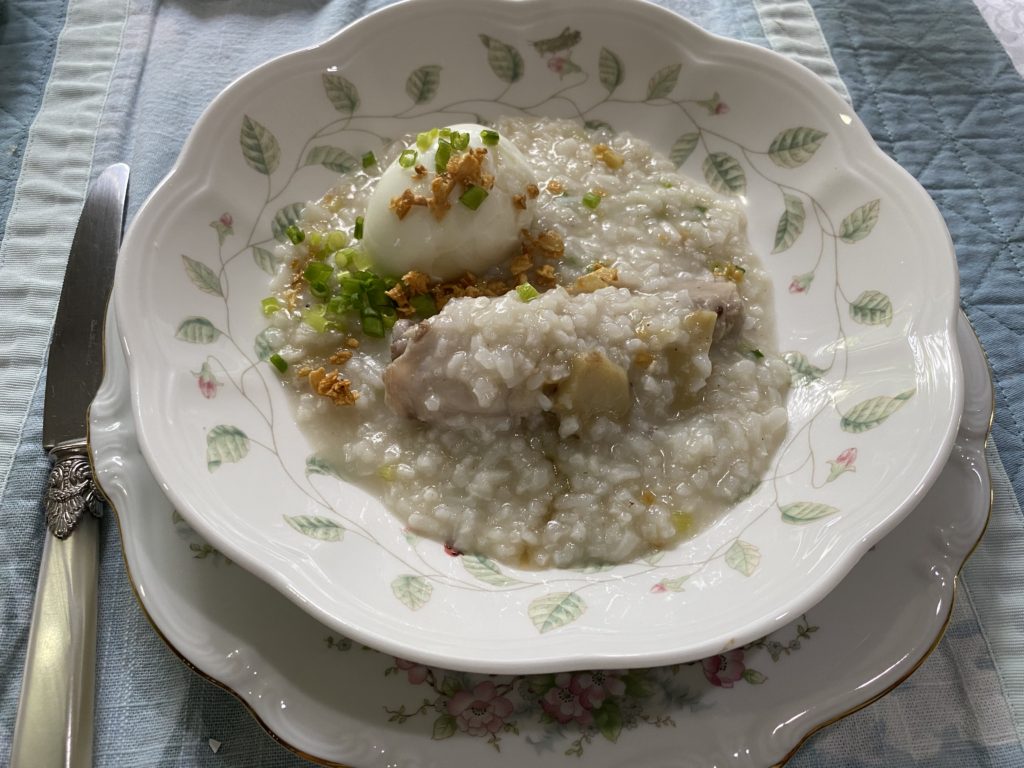 Si Nyke nung elementary meron syang tutor sa Mandarin, si Carmen, born and raised in Binondo. Her Tagalog sounded like Chinese. Sabi nya
"masalap yan lukaw me eklok".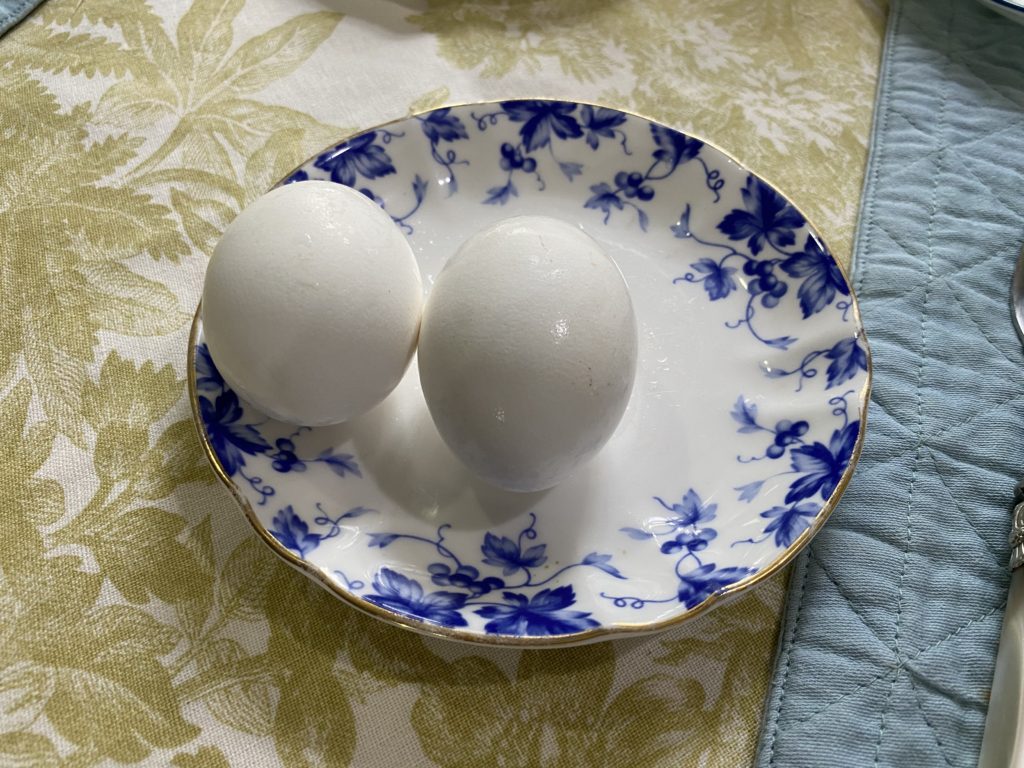 8:46 am
My family knows I love buko juice and of course like mother like children. When Nyke was somewhere between 4 – 7 years old my sister in law Dimple, Kuya, their two sons Patrick and Justin, and with Nyke, went to eat in Planet Hollywood restaurant in San Francisco. When Dimple asked Nyke what he wanted to drink, he answered "buko juice".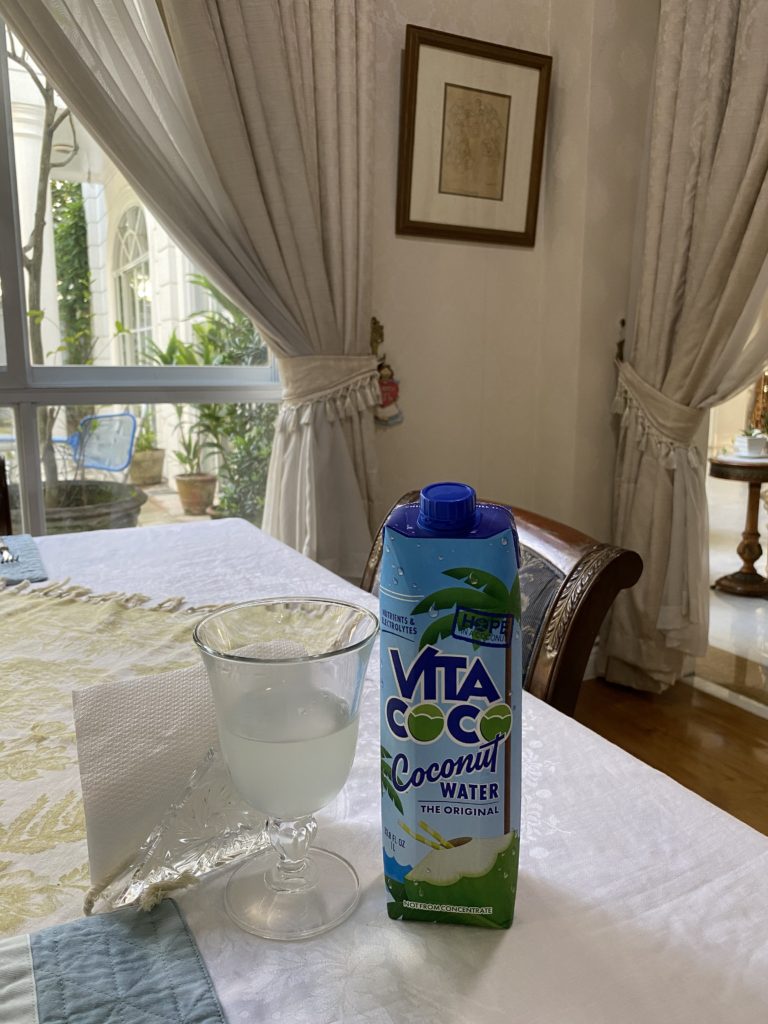 9:49 am
Our maids most especially Norma love to plant. During the lockdown, one of the things they busied themselves with was planting. Oyen recently created an Instagram account for them called Halambahay, short for Halaman + Kasambahay. She hopes to sell some of their plants online to help the maids earn extra money to send to their families in their respective provinces.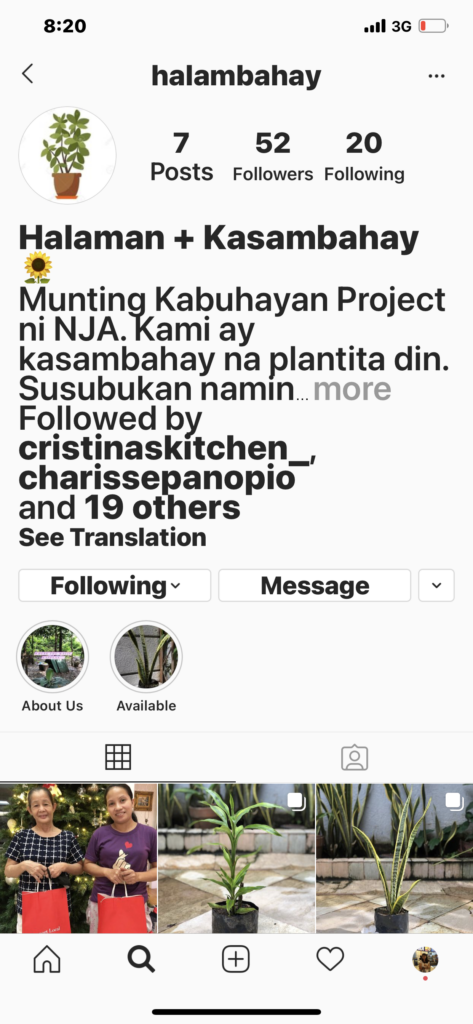 Maids are lucky to have Oyen as their boss. She cares for them like no other.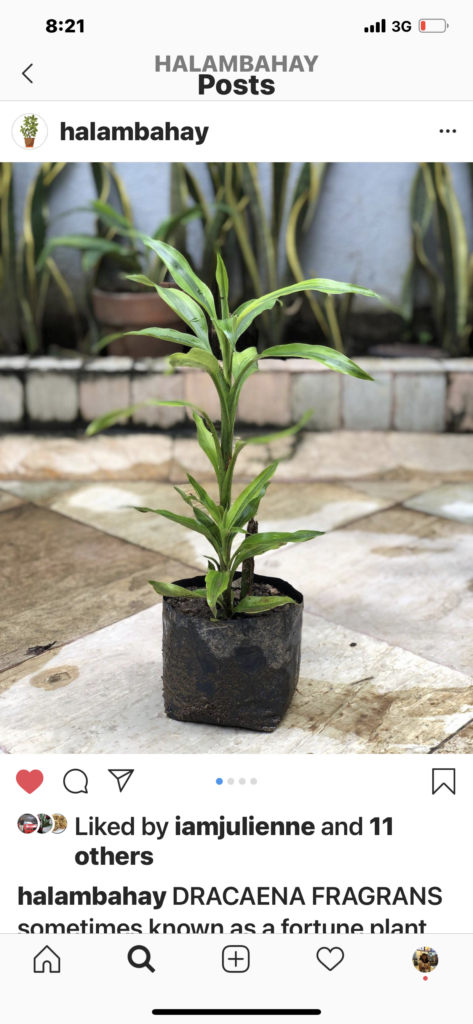 Lunch today 1:30 pm

Dec 6 7:52 am
I bring a glass of water every time I return to our bedroom from the dining. I have four that means I drank four glasses yesterday plus maybe two more while I was in the dining. That's not so bad in comparison with my past life. Dati rati kahit isang basong tubig a day hindi ko nauubos. Kaya siguro nagkasakit ako.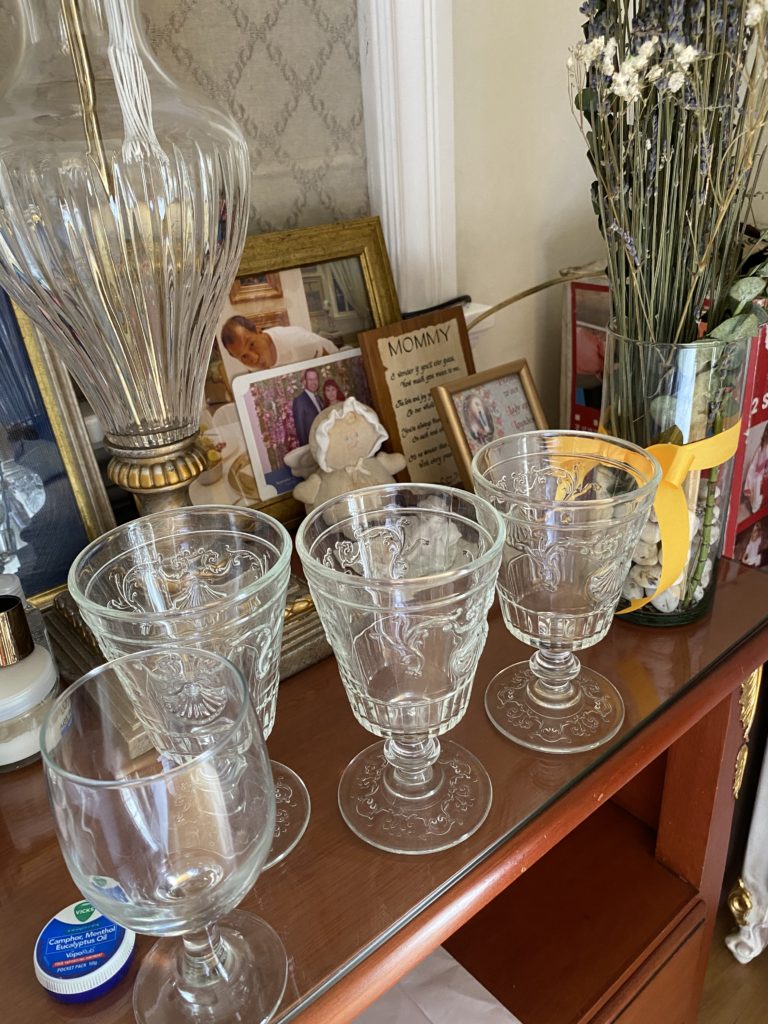 7:59
Our dirty kitchen doesn't look dirty but the #dinnerwares and crockery need washing.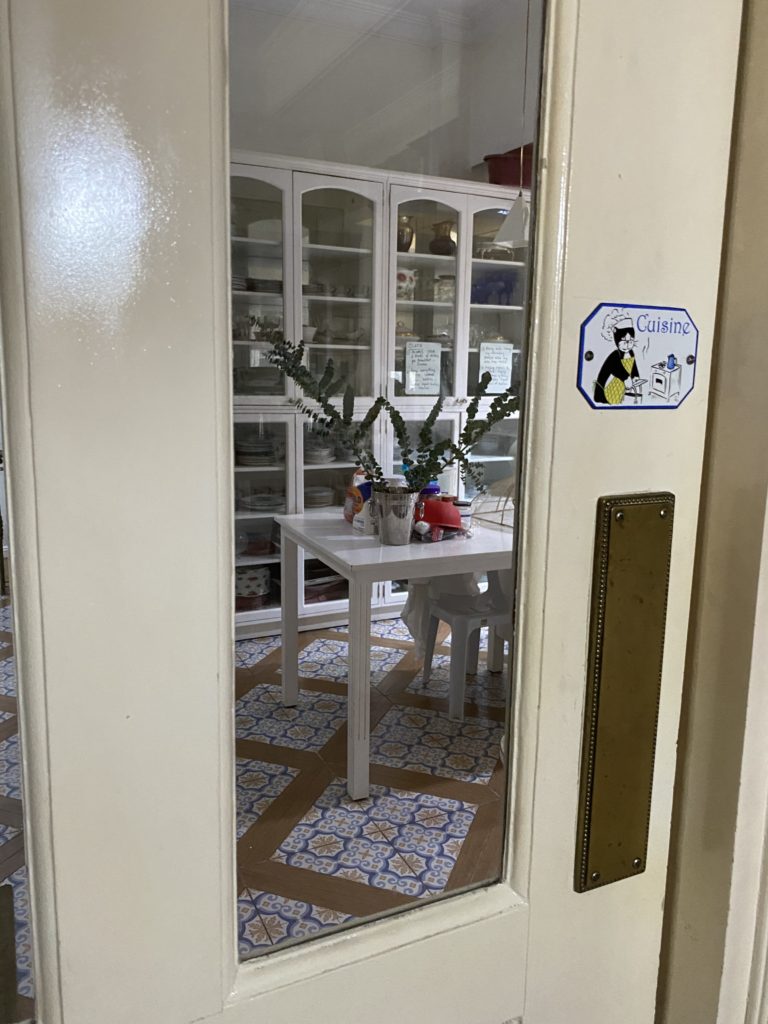 I think a better term is auxiliary kitchen.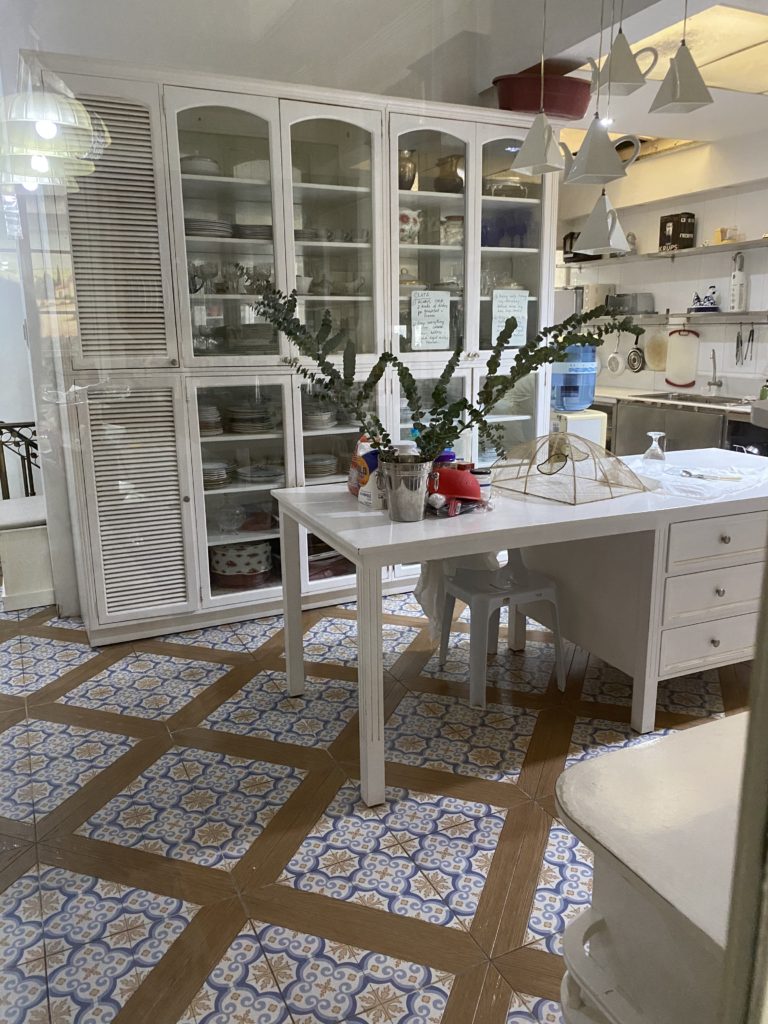 Dec 9
Stitch must have eaten something bad the night before. We woke up at 4 am finding his poo scattered in our bedroom and bathrooms. Here, Edmund washes his pwetpwet.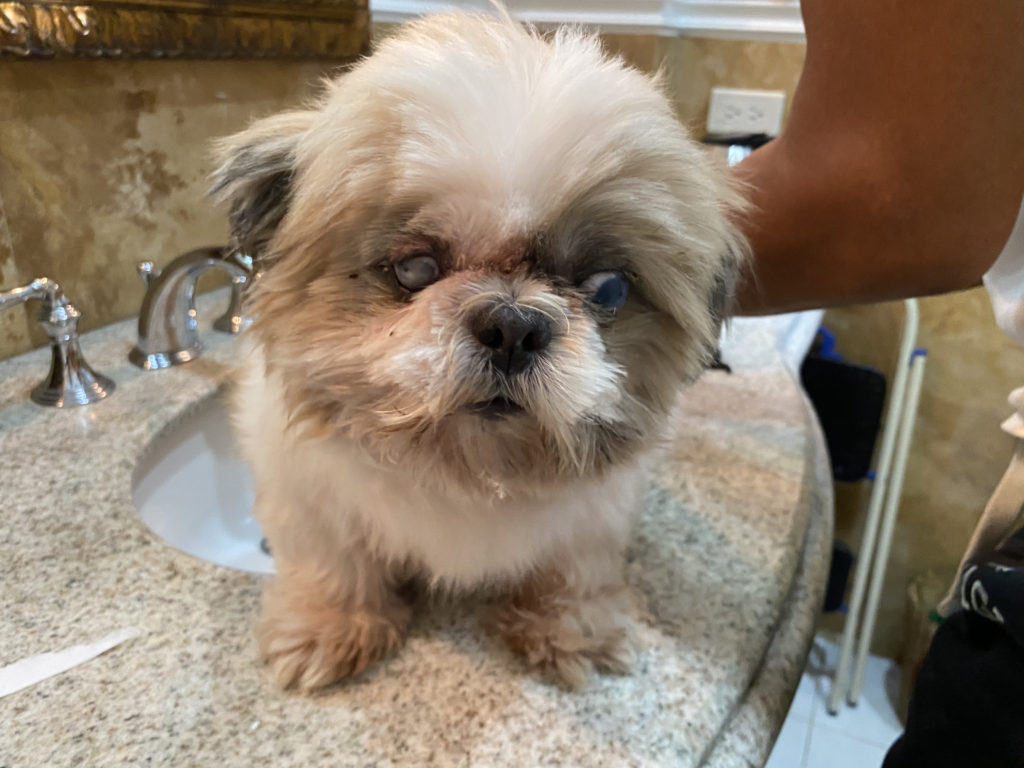 I just had our area rugs professionally cleaned before I left Manila for the US. Ngayon madumi na lahat, puro weewee na ni Stella and Stitch. Edmund had our bedroom rug washed kasi puro dumi ni Stitch. Hay naku!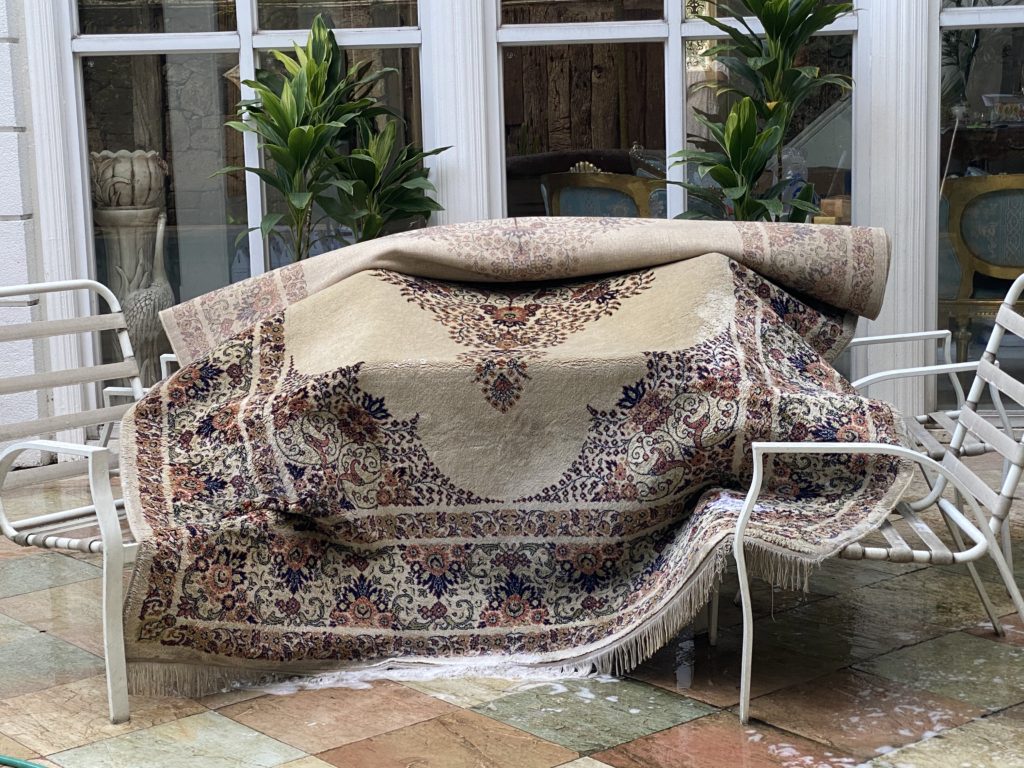 Edmund had