I woke up this morning to a sad message from Beth Villamil that her former boss, and our friend, Ramon Y. Dimacali passed away this morning at 1 am due to Covid. We didn't even know that Mon was sick so this came as a shock.
Many people that we know have died in recent days and weeks from Covid and this morning's news truly hit me. I just couldn't control my tears.
I first met Ramon in 2009 when our company started doing business with Federal Phoenix Insurance which he was the president. I also met his beautiful wife Susan, and his top executives from Federal, Beth Villamil, Jun, Michael, etc. From that year on, we traveled with them every summer.
Let me enumerate the cities we traveled to with Mon and Susan Dimacali and their group. I hope I got this accurately:
1. Honolulu — 2009 Me only
2. Las Vegas, and a place in Arizona — 2010 Me and Edmund
3. Sydney —- 2011 Me, Edmund, Nyke, Oyen
4. Istanbul and almost all major cities in Turkey —- 2012 Me, Edmund, Nyke, Oyen
5. Singapore — 2013 Nyke, Me
6. Paris and Milan — 2014 Oyen, Me, Nyke
7. Budapest, Slovakia, Vienna —- 2015 Me, Aileen, Oyen, Nyke
8. Manhattan and Buffalo —- 2016 Me, Oyen, Derrick
9. Barcelona —– 2017 Me, Aileen, Bong
10. Lisbon ——– 2018 Me, Oyen, Edmund, Aileen, Bong
11. Tallinn and Helsinki —- 2019 Me, Edmund
The travel schedule usually was in April or May. Mon on two occasions adjusted the travel dates so they won't have any conflict with the Tan Family reunion. When he found out I was not joining Barcelona, his guy contacted me that his boss wanted me to join the trip, so I did.
In all our holidays together, I had never seen him in a bad mood. He was always smiling, very pleasant, and endearing. Very professional too.
He was also very loving to his wife, Susan.
Yesterday, we attended the Holy Rosary, Novena, and Holy Mass via Zoom led by Fr. Albert, Mon and Susan's friend. Mon was president of IBM when he retired from the company. His former proteges and colleagues at IBM where he worked for 33 years shared their memorable experiences via Zoom.
Here are a few of our travel photos together:
Asian restaurant in Helsinki, May 7, 2019.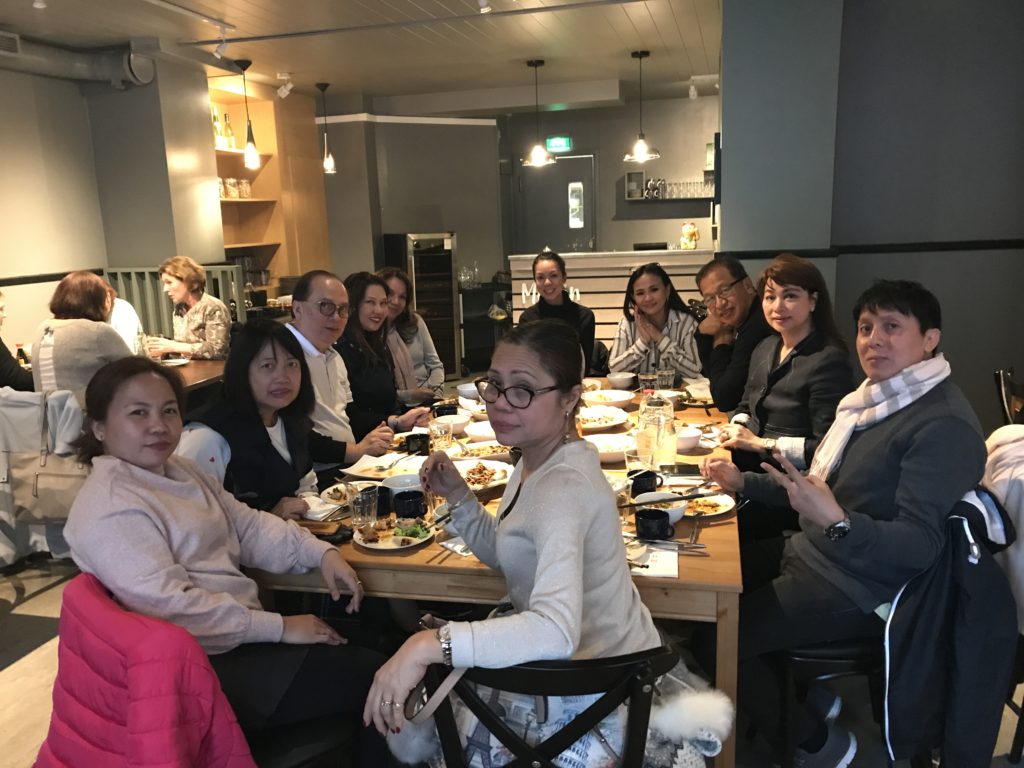 Dinner at a restaurant in the Old Town of Tallinn, Estonia, May 5, 2019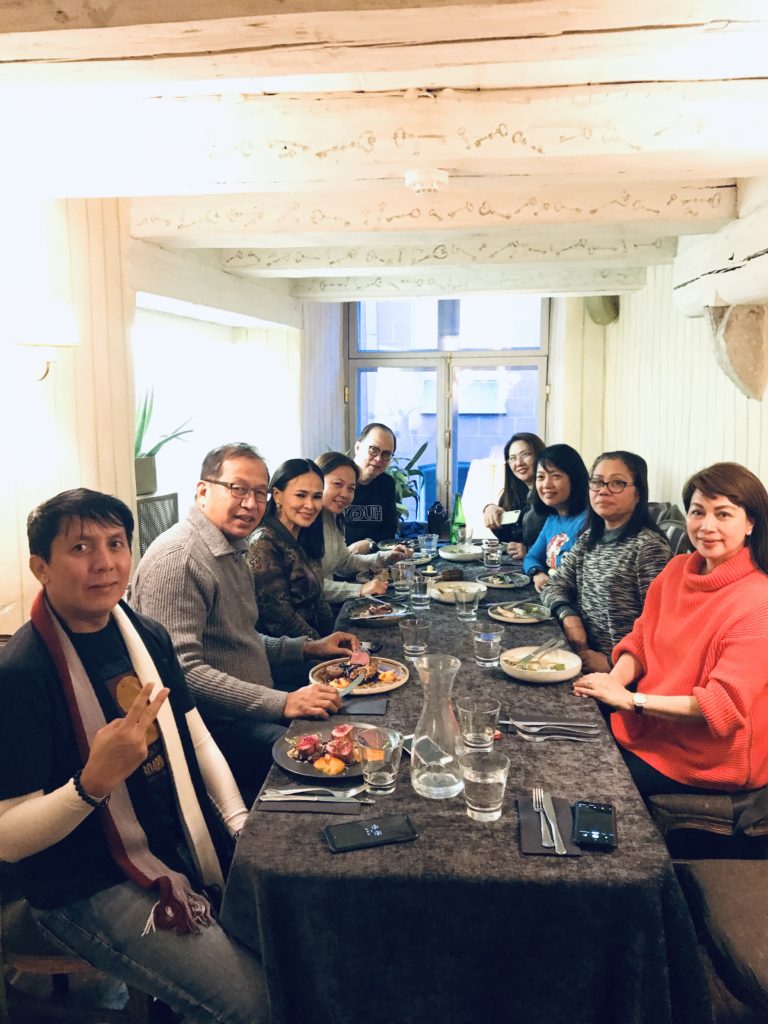 Lunch in Lisbon, Portugal on June 19, 2018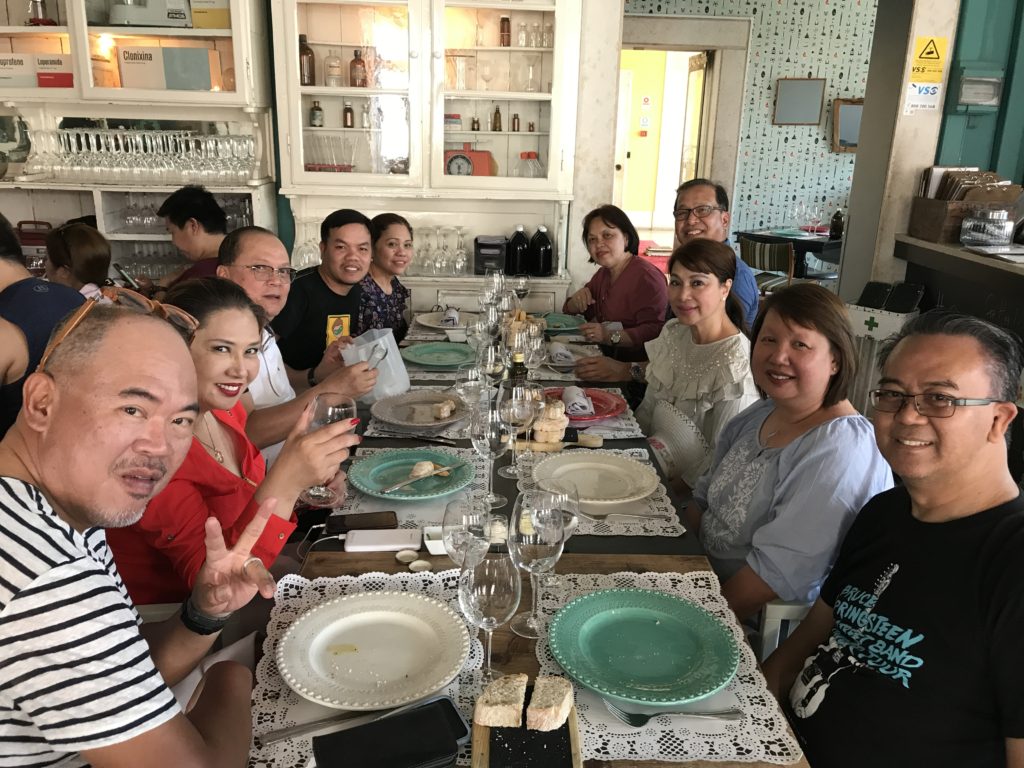 Dining in Sintra, Portugal, June 21, 2018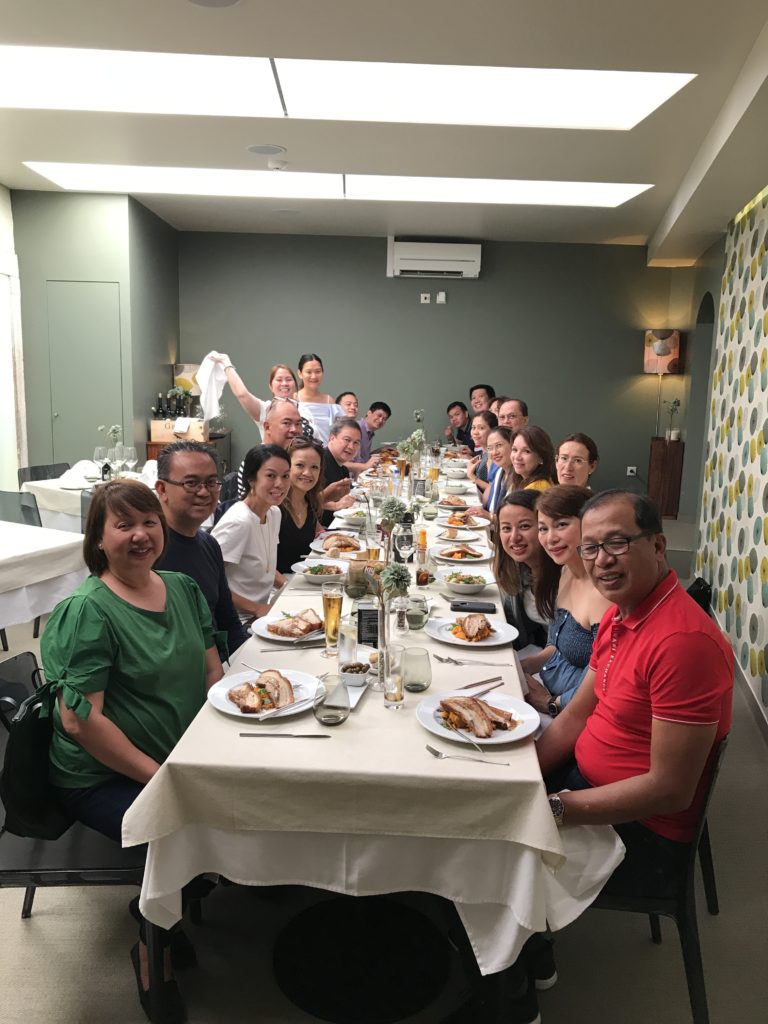 Our last travel together was to Estonia and Finland in May 2019. My family and I miss our yearly adventure with their group. Masarap silang lahat kasama kasi simple lang sila. In the first several years I spent my birthday with them in some foreign country. Nakakalibre ako ng blow-out because it was Mon who would pick up the tab.
Mon, thank you for being a wonderful travel companion. You were such a good person and it was a privilege knowing you. We will all miss you.
May God keep you in his eternal embrace.