B and her sweetheart came by on the morning of May 18 to bring us a big tray of delicious pansit palabok. I call this pansit luglug. It's only in Manila and other places that it's called palabok. I don't know if they are actually different.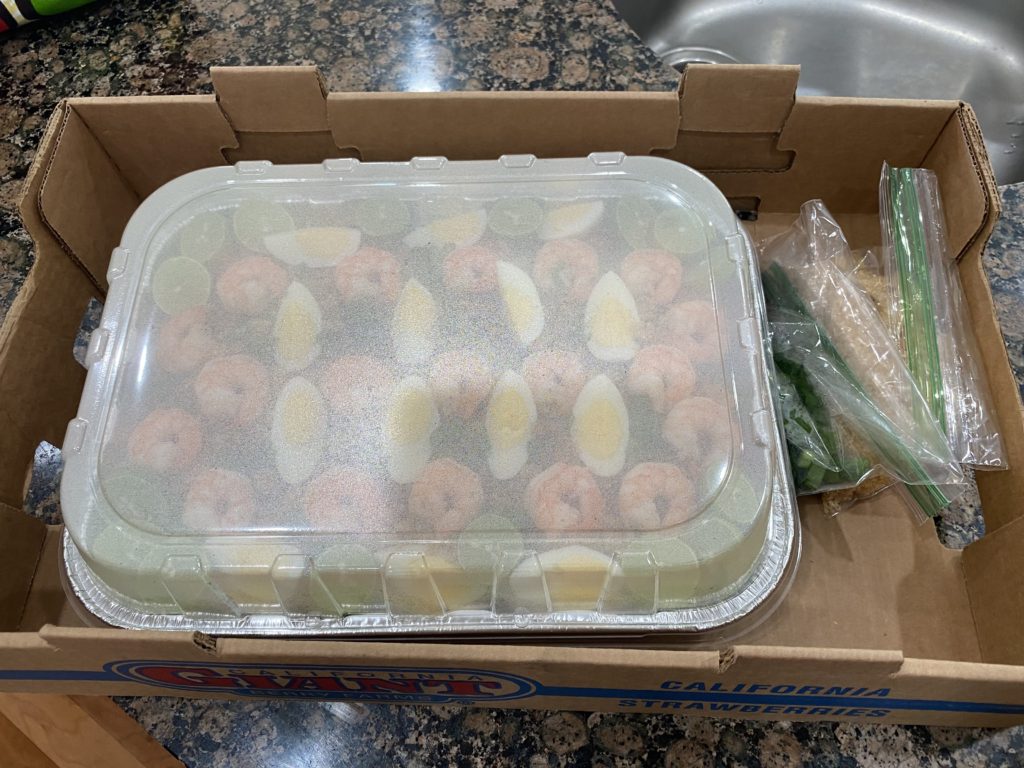 Oh my, see how yummy-looking this is.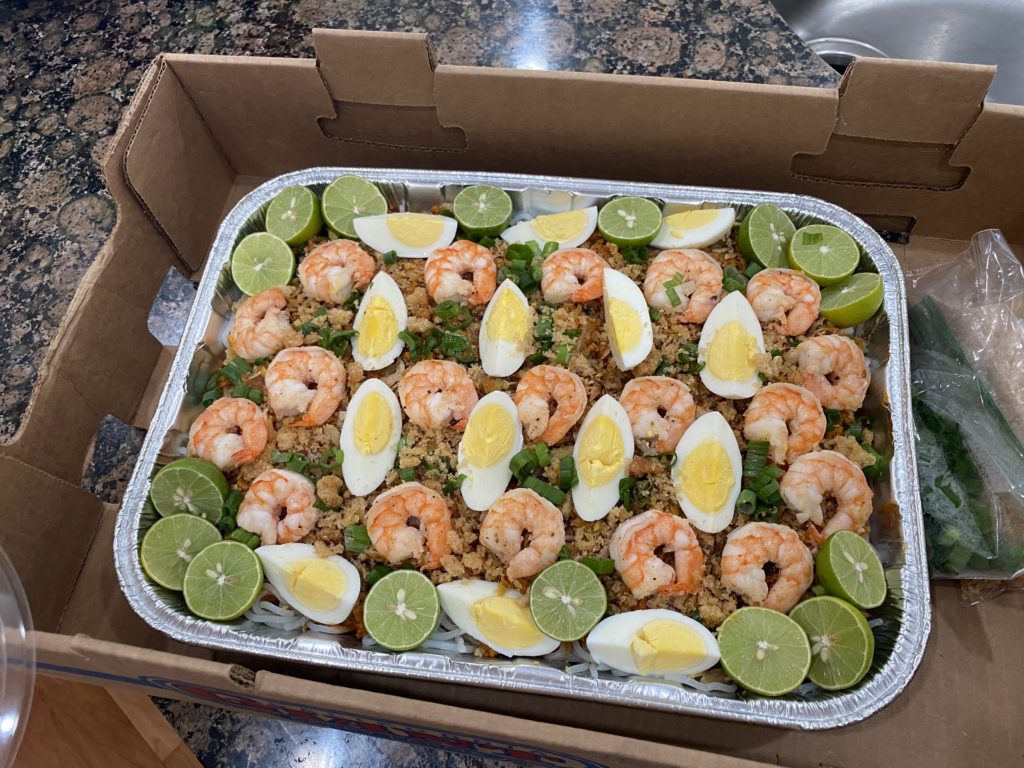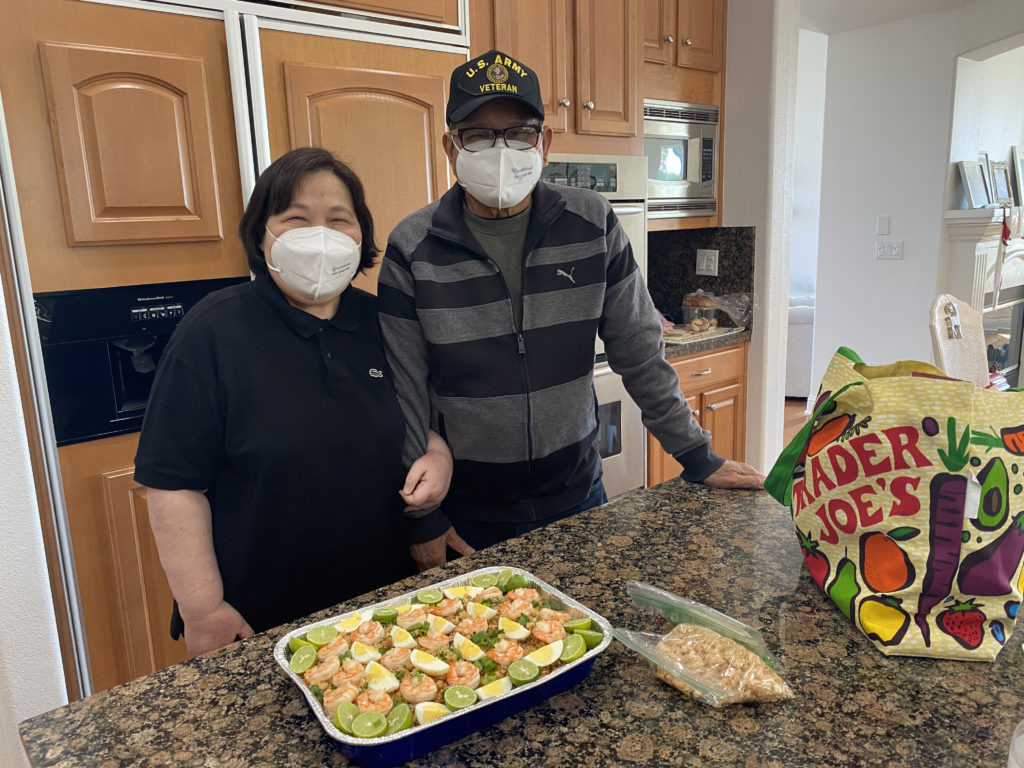 It all started when she posted sometime in April a photo of pansit palabok on Instagram. Mukhang ang sarap so I messaged her if I could order for 4 people. Kaya eto na!! She didn't want to accept payment naman, libre daw. Free delivery pa eh their place must be more than one hour drive on the freeway from here. It was really a very large imposition.
I actually invited her to have lunch with us but she was on a diet daw so I didn't prepare food. They just wanted to drop off the food tray but I insisted that they stay for a while to make kwento-kwento.
She is turning 60 next year and she and her husband have agreed on a wonderful gift for her– a nice watch. And they intend to buy when they go on vacation in Las Vegas. That would be nice. I recommended a store near the LV boutique in Aria. That store has a large selection.
A—- "Tart, kunan mo kami ng picture."
A—- "Tingnan."

A—- "Tart, ulit, ang taba ko."
E—- "Bakit? Papayat ka ba kung ulitin ko?"
(OMG how rude this husband is. Nakakasakit ng damdamin.)
Thank you for this kind and thoughtful gesture. Aside from the pansit luglug good for a dozen people, thank you also for the unsweetened banana chips from Trader's Joe, and many many more.  Thank you for driving for an hour to bring us all these goodies With much appreciation,  OMB.