(Delayed post)
April 23, 2022, Saturday
My husband's favorite dish at Deli St. Honore is pork chop. It used to be massive but this one obviously is thinner,   But according to Edmund, it still is delicious.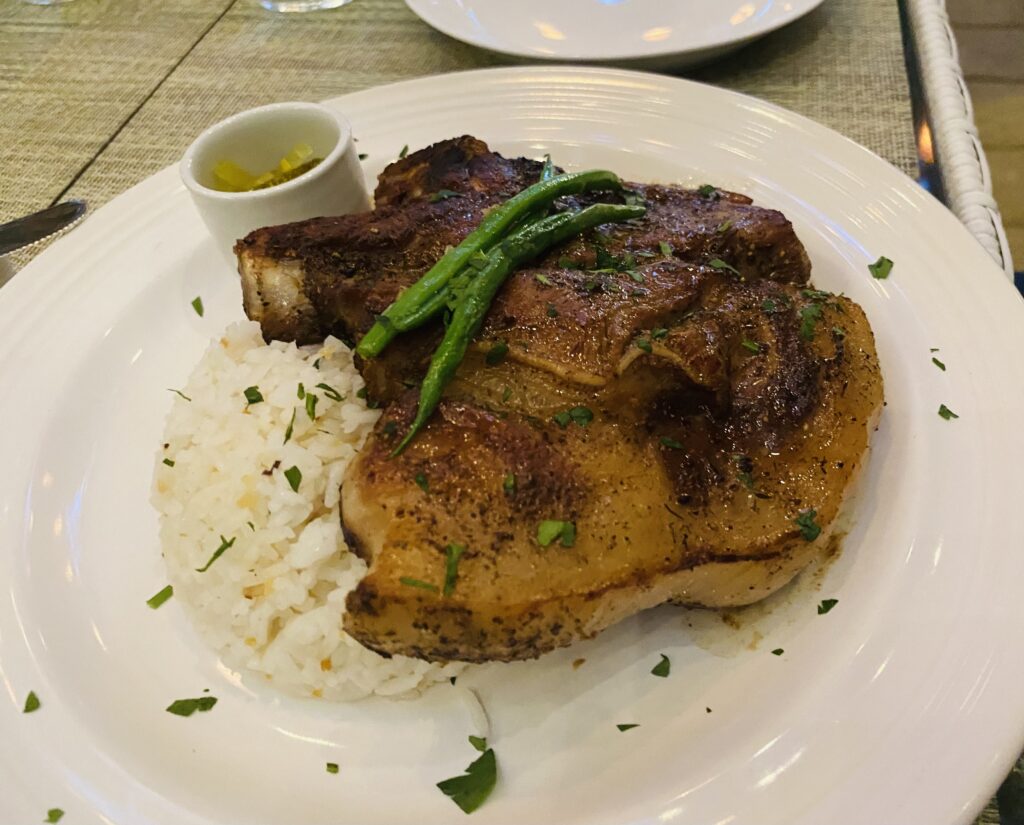 We also like that the location of Deli St. Honore is far away from the crowded Aguinaldo Hway. It's a simple and quiet place. But lately, not anymore. The owner has several Great Danes in the backyard. They bark so loudly. Every time the dogs see strangers especially when they are going to the toilet, they bark.  Nanay ko po kahul ng kahol eh since they are very large dogs, malakas ang boses.L
Derrick ordered Lechon Kawali or fried Liempo.  It looks so good.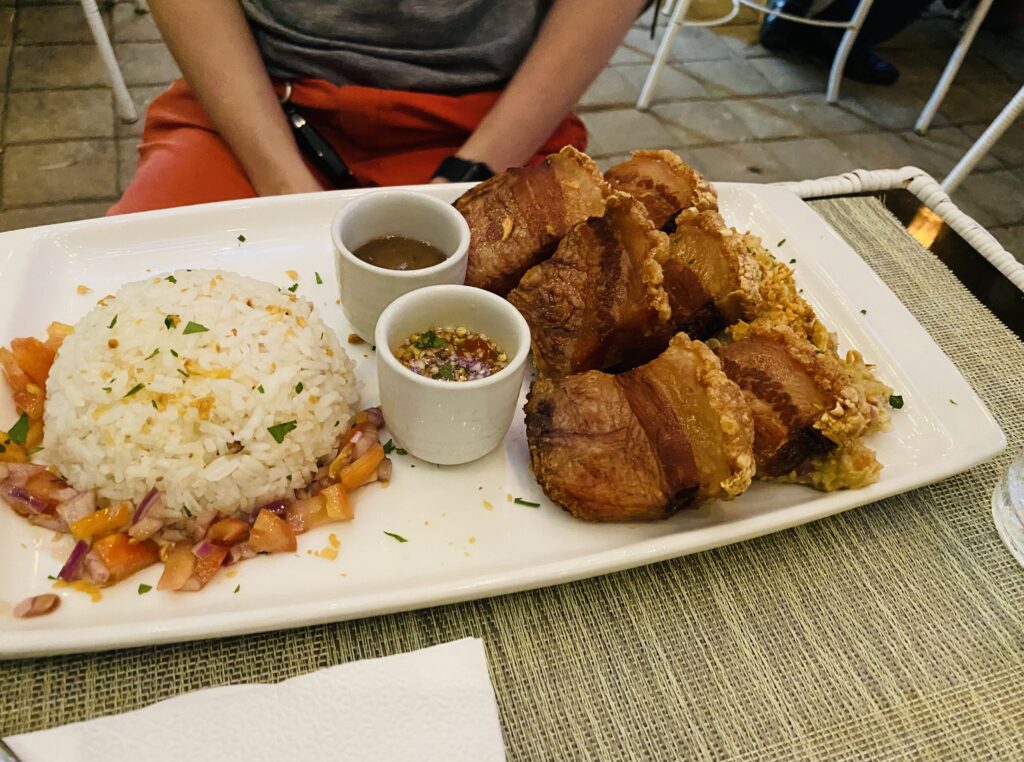 I ordered my favorite callos. Their callos was one of the best in my opinion. I would even buy frozen ones to bring home. For its price, it has a lot of tripes and  full of ingredients unlike yung iba na puro sauce. Today's Callos is different in texture, taste, and in quantity. It's still good but I am no longer sure if it still is the best.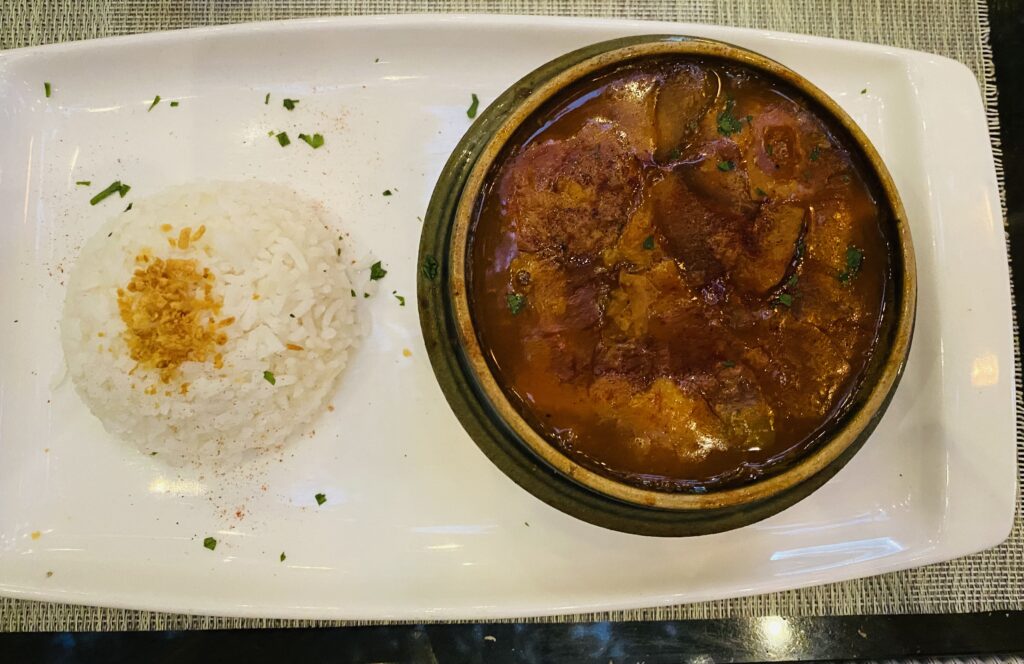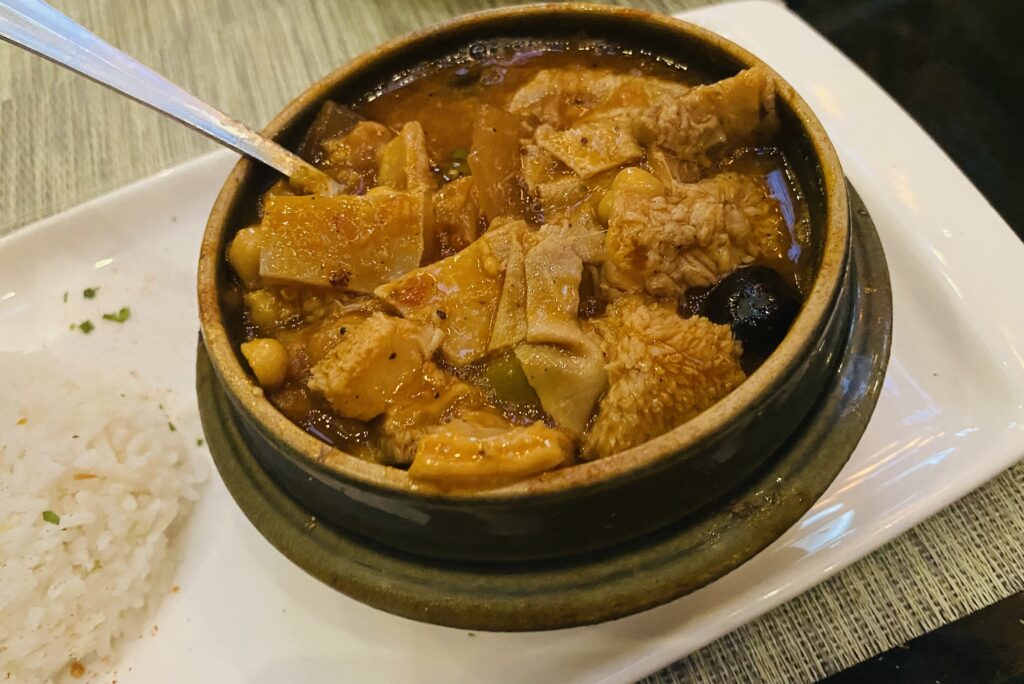 Yen was seated across us. From her vantage point, she could see the woman assigned in making pizzas. She spins the pizza dough (crust) very very gently and we were quite entertained by her facial expressions. Mukhang lungkot na lungkot, pagod na siguro.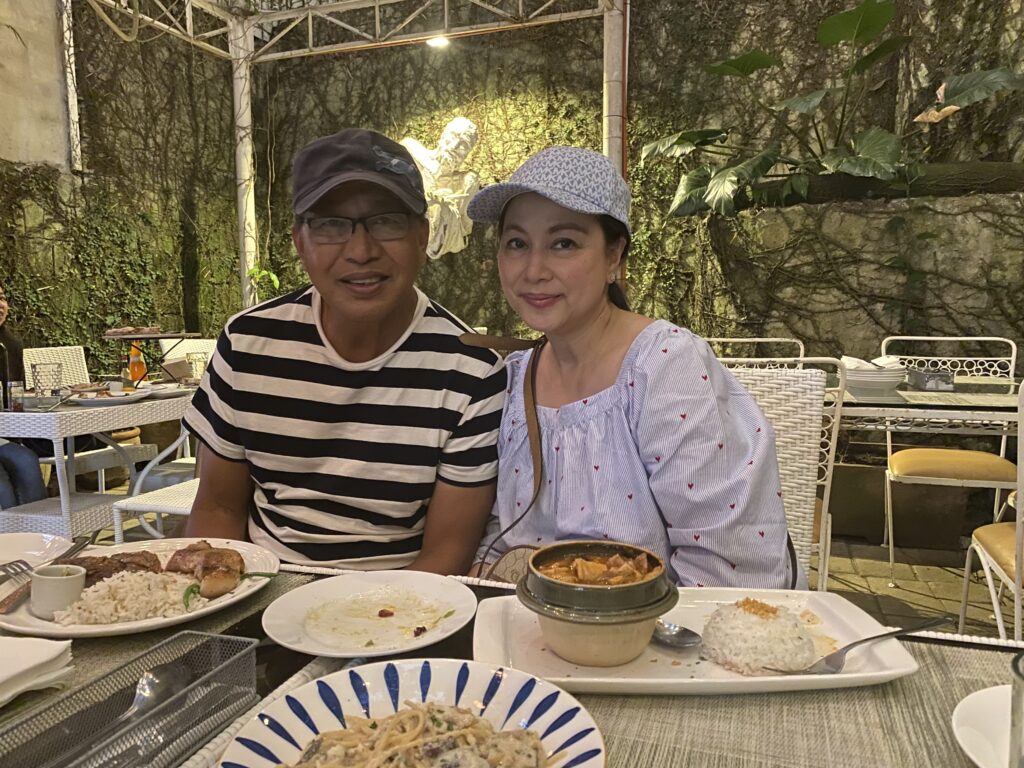 We like Deli St. Honore. The food is very good and the price is very reasonable. I just wish they install anti-mosquito gadgets and the dogs are kept away because they're very noisy. The challenge is how to balance running a restaurant, and making customers enjoy their meal without noisy dogs.