October 10, 2021
I woke up this morning at 5:30 feeling a little sick, and in a few minutes, I started having a runny nose. And it didn't stop so at 5:00 in the afternoon I moved to the guest room as a precaution. Oh my, I am back. I was just here for 10 days last week.
I am glad Edmund was playing golf and my daughter spent the night in Greenhills. At least I could not infect them.
After our ten day self-imposed quarantine, I went out, twice to the bank and another drive-by.
Last Friday, Edmund and I went to Tagaytay. I first went to the barangay office and met with the barangay captain, a city councilor, barangay secretary and came close to several other people who all were wearing face masks. I wore double mask.
Our next stop was at the public market. I bought lanzones and longan while Edmund bought dog food. I was wearing my face mask and face shield.
Oct 8, 2021 Mahogany Market, 12:17 pm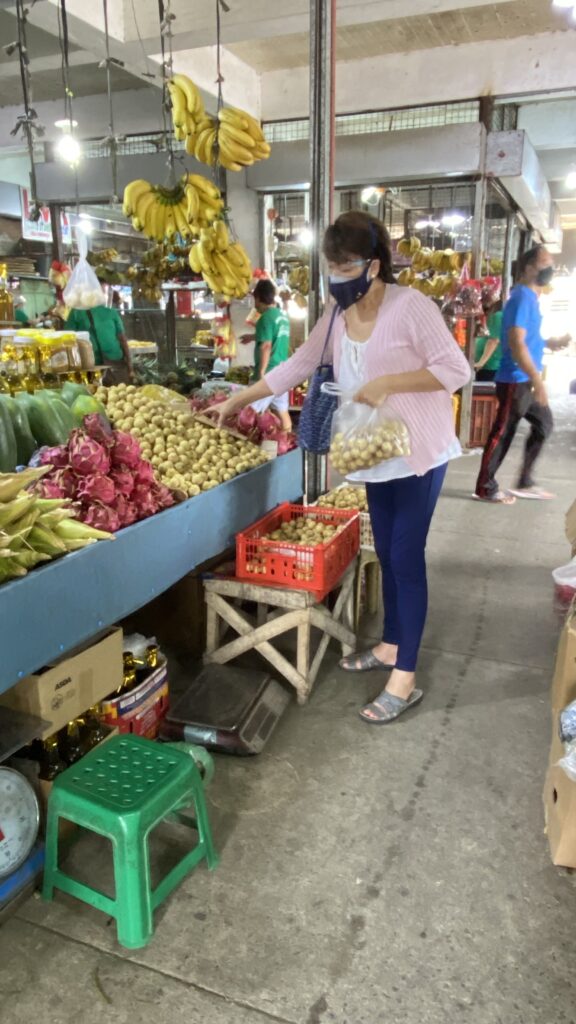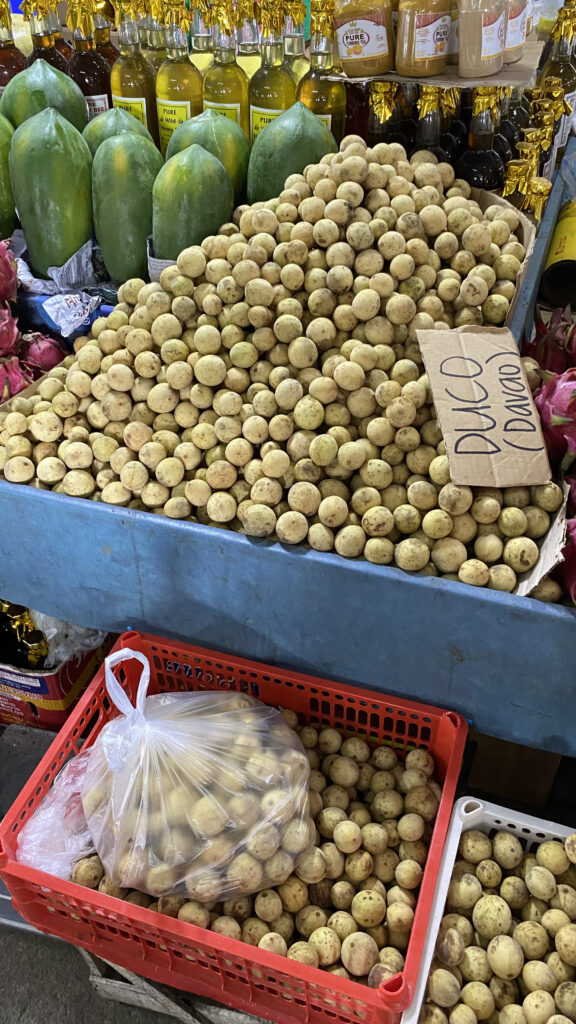 The next stop was at another barangay near our farm. I didn't enter their tiny building. I stood just outside the door on the ramp. I just handed over a letter for the kapitan. Again I was wearing my mask.
Our next stop was at the farm where we made sermon to the caretakers. One of them wasn't wearing a mask. I must have removed my mask too but I was conscious to keep my distance. We walked to the other side and I talked to a school secretary but she and I were both wearing masks. We met our American neighbor but I was at least three meters away.
I spent an hour pruning some of the plants but I was far from our gardeners.
Our last stop was at Fire Lake Grill. We dined outside and we were away from other diners. The food server was wearing a mask. Chef Paul came to greet us and we chatted for maybe 10 to 15 minutes. We were all wearing our masks the whole time.
A Runny nose is a Covid symptom. I hope mine is just an ordinary allergy. Dear husband was worried and he made me take a tablet for allergy. He even went to Mercury Drug to get some more.
I skipped dinner because I didn't want to contaminate our house by going out of the room. I finished the pasalubong of Edmund– 4 pieces of pan de coco he bought from Petron in South Super Highway or SLEX. Yan na lang dinner ko. Now, I am beginning to feel hungry.