It's been a while since I've visited my parents at the cemetery in California.
I wasn't able to visit last Christmas, New Year, Chinese New Year, and on my mom's birthday. I've been looking forward to visiting today, my father's birthday. The stay-at-home order makes me nervous that I might not be able to go.  Len and Bong went last week weekend and the cemetery's gate was closed.  There were two people at the gate who received the flowers and they promised to be the ones to place the flowers on my parents' tomb.
I am happy that the shelter-in-place order has started to relax.  I gave the cemetery office a call this morning to make sure their gates are open today and they are, up to 9 pm.
My husband is scheduled to play golf today but he moved it to tomorrow so he could drive for me. The cemetery is far and I need him to accompany me. At first, he wants to still play up to 2 pm but after I told him masyado ng late yung 3 pm kami pupunta, he willingly rescheduled his golf.
Oyen baked banana muffins and cookies for her aunts, cousins.  We'll swing by their residences to drop off the goodies.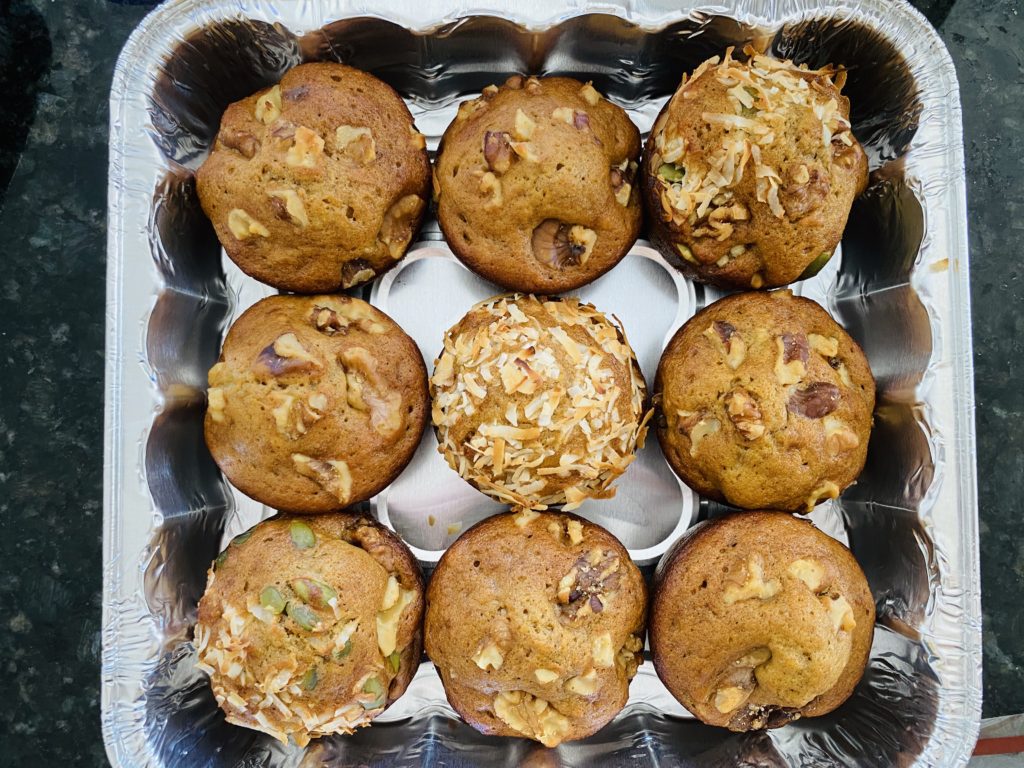 For the coming holiday season, I will order goodies from Oyen for giveaways to our friends. I told her we can also accept orders. She has no time to bake daw once she's back in Manila.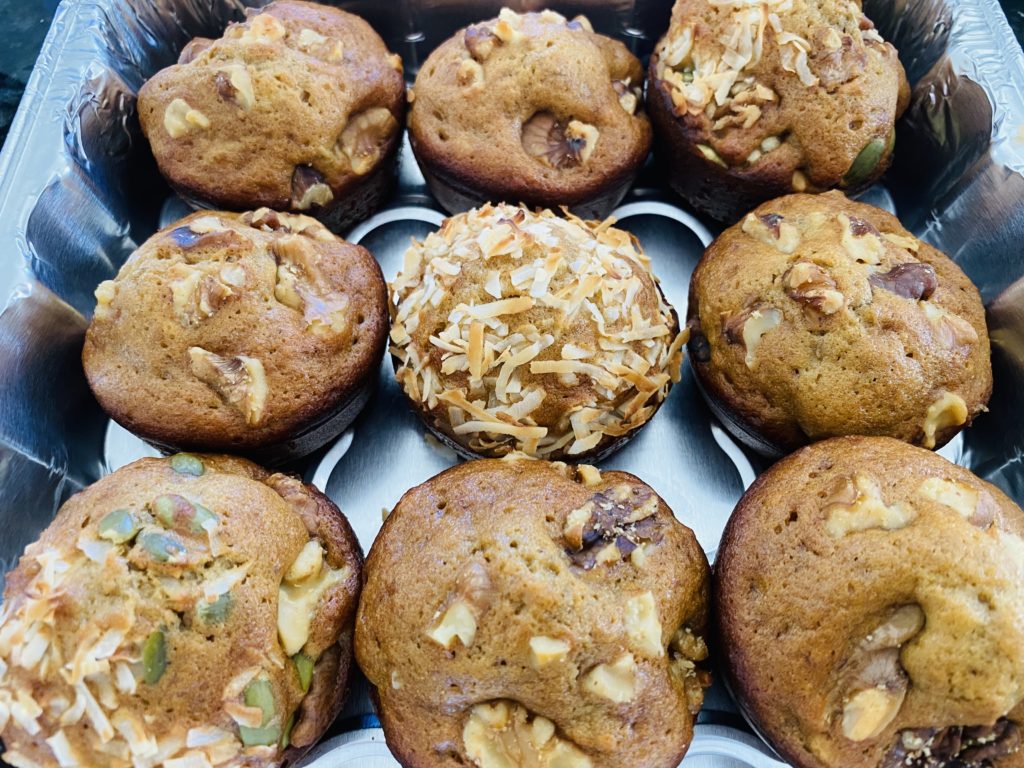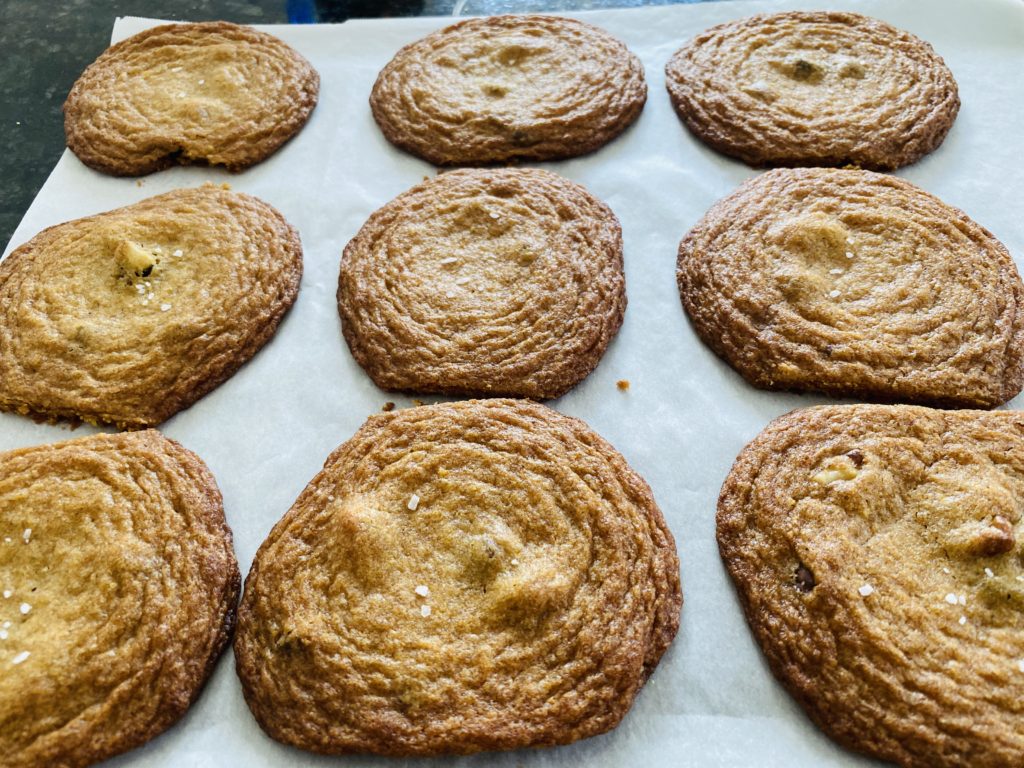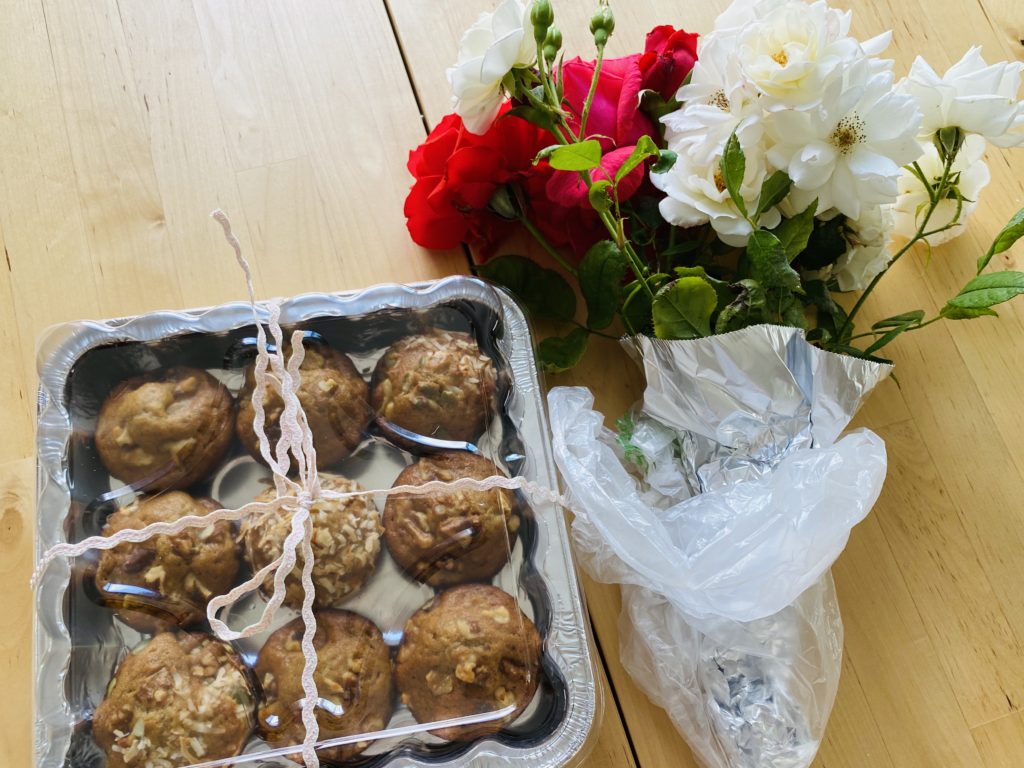 I picked some white, pink, and red roses to bring to the cemetery. Edmund gathered more bunches of different varieties.
We are ready to leave– my bag, the cookies, muffins, flowers have been loaded in the vehicle. Great, our vehicle's battery is dead. Sorry, hindi ko mapigil hindi maiyak, kasi naman I've been looking forward to today, tapos ngayon pa ayaw umandar yung sasakyan. Perfect timing.
Edmund borrowed a charger from our neighbor, while Oyen called AAA which I am a member of.
The AAA guy arrived in 5 minutes. Yes, in 5 minutes, I could not believe he was that fast.  I asked if he lives around here.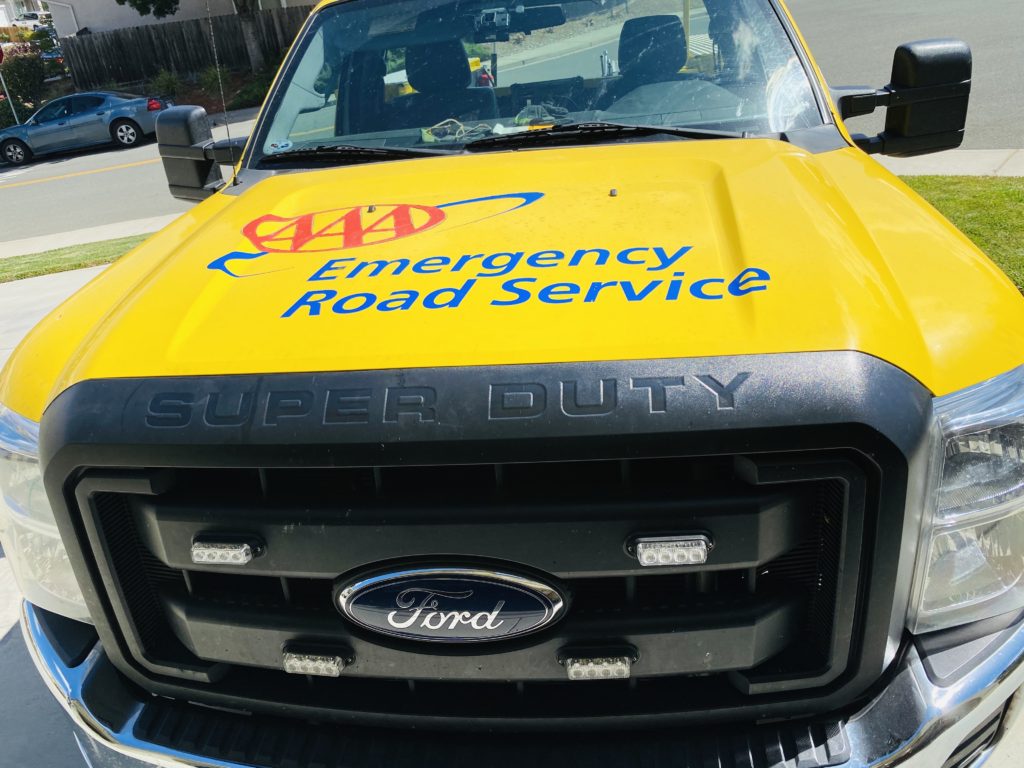 He fixed our car in less than 5 minutes. It's just the battery.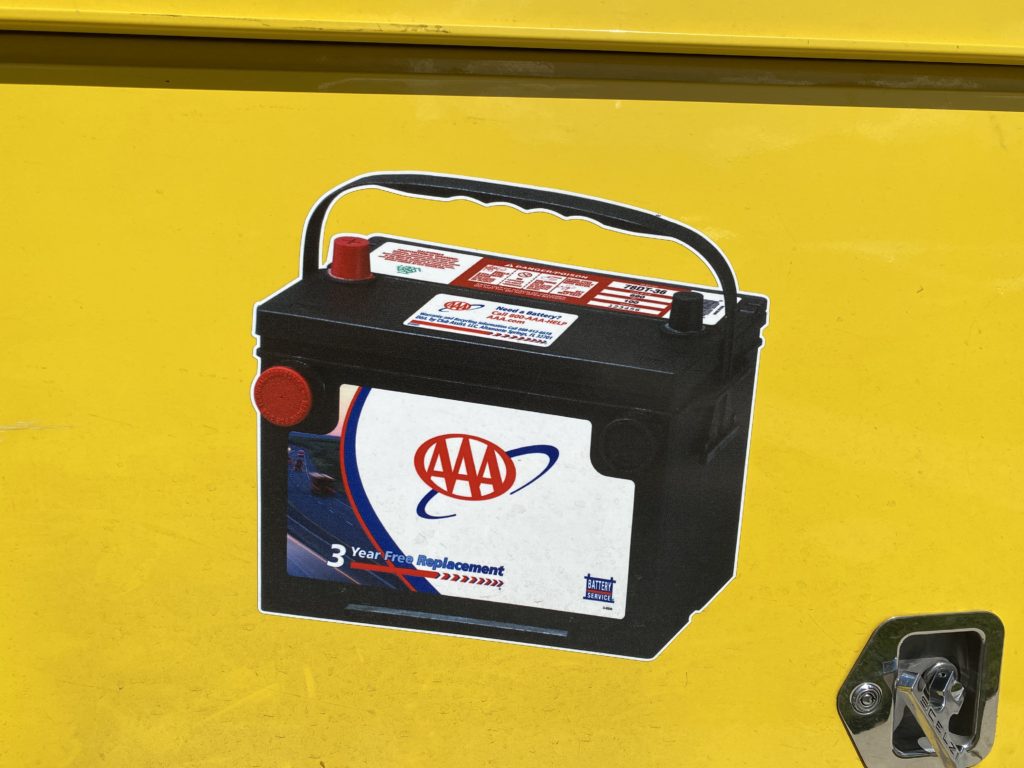 I gave him a $20 tip, grabe 1,000 pesos na yun. Lately, we've been giving bigger tips in appreciation of these people who are willing to brave the virus risk to earn a decent living.