The AAA guy jump-started the battery so we were able to leave and drive for an hour to the cemetery. He told us to keep the engine running for several hours or until the battery was fully charged.
While at the cemetery we kept the engine running.
Thank you, Lord we were able to visit my parents' grave and greeted my father happy birthday.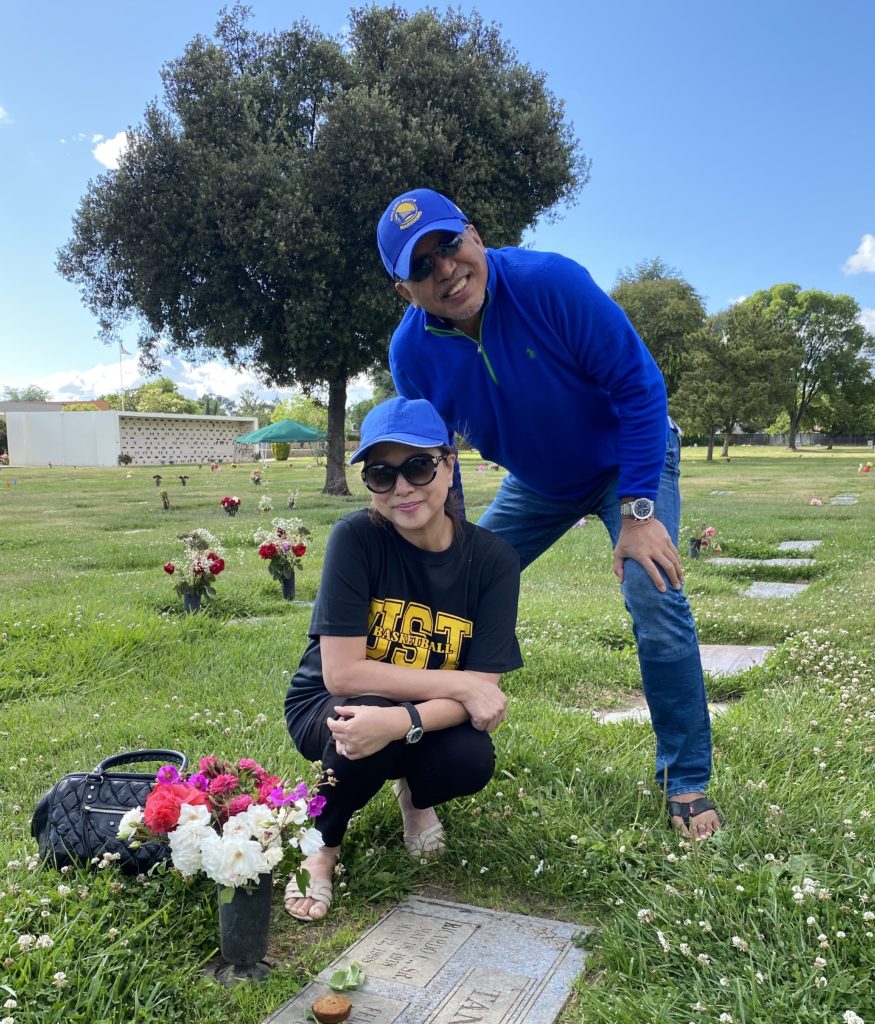 Aside from the roses we picked from the garden, I also brought one banana with walnuts muffin baked by Oyen. Yan na yung birthday cake ng papa, one tiny muffin lovingly baked by his apo. I hope my parents could taste Oyen's delicious muffin.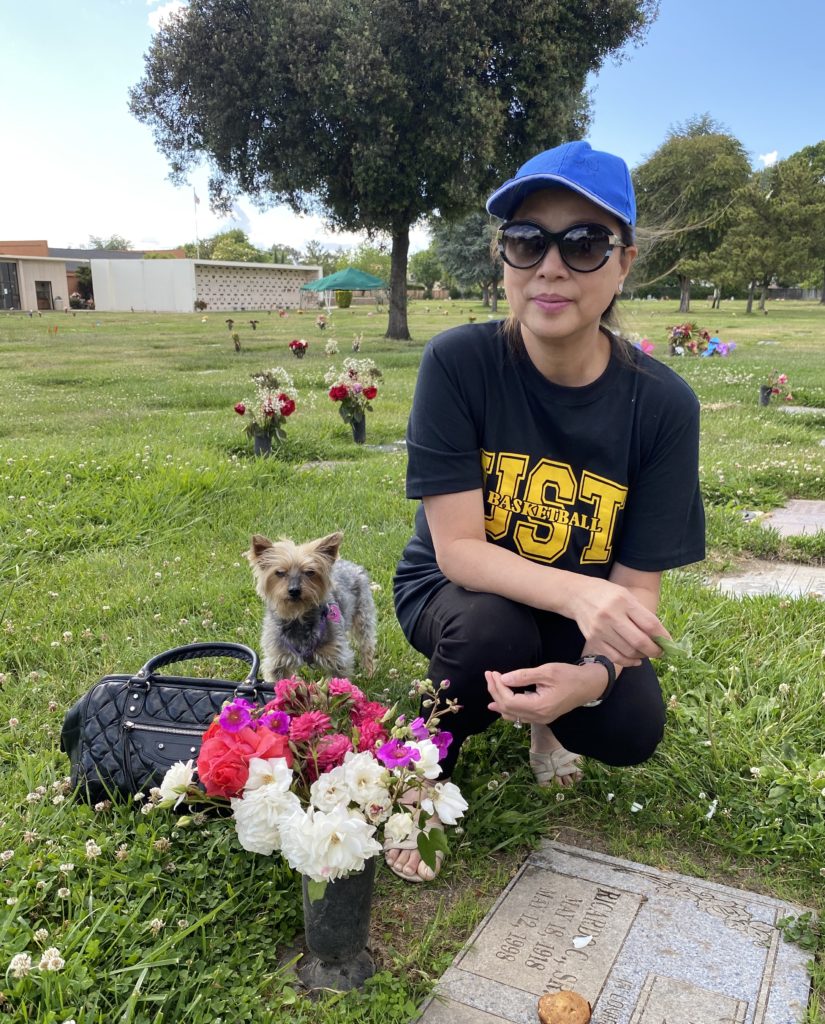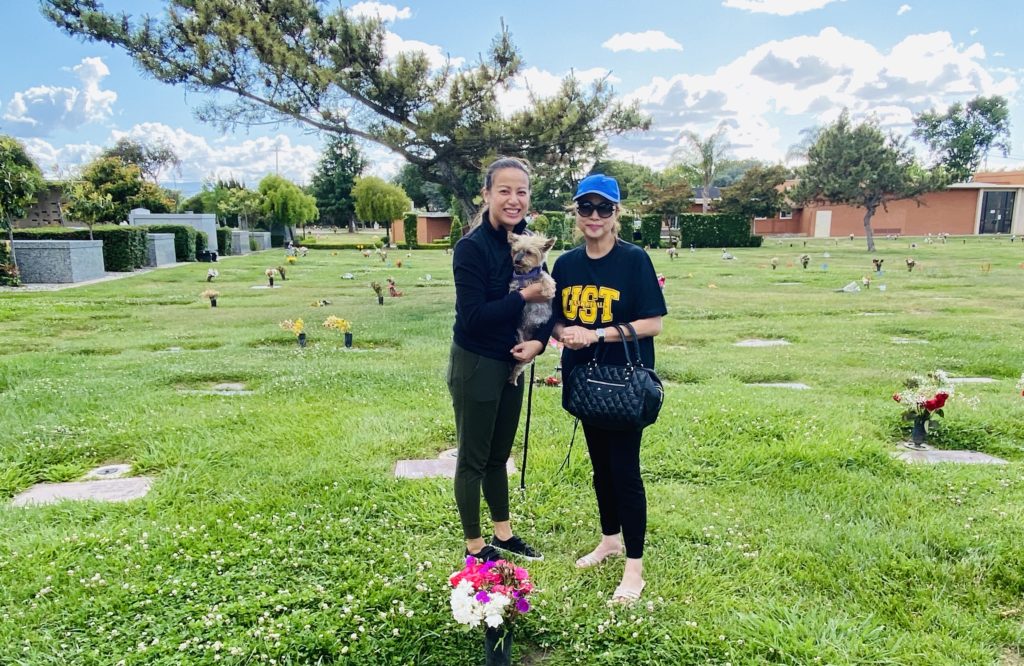 Happy birthday papa. We miss you.