June 24, 2022
I confuse hawker with the word hooker that's why when Oyen suggested that we eat in a hawker place, I thought, why on earth would we eat at a hooker's place?
Pardon my ignorance but she was referring pala to a night market in Singapore with lots of food stalls selling inexpensive but good food. It's like informal fast food. We also have those in the Philippines.
The word hawker also refers to vendors selling not just food but also other merchandise such as daster, tsinelas, toys, etc.
But in my Oh My Buhay post, I refer to a food market.
We inquired from the hotel concierge where's the nearest hawker place.  She gave us a map and pointed to Newton Food Centre.
We took a taxi from Four Seasons to Newton Food Centre.  Going there was easy but my worry was how to get back to the hotel.  I still remember the grueling 30 minutes we endured before a vacant taxi stopped in front of us after we visited Lau Pa Sat.  The same thing could happen to us tonight but in the meantime, we'll explore, enjoy, and eat first.  Bahala na mamaya pag-uwi.
8:29 pm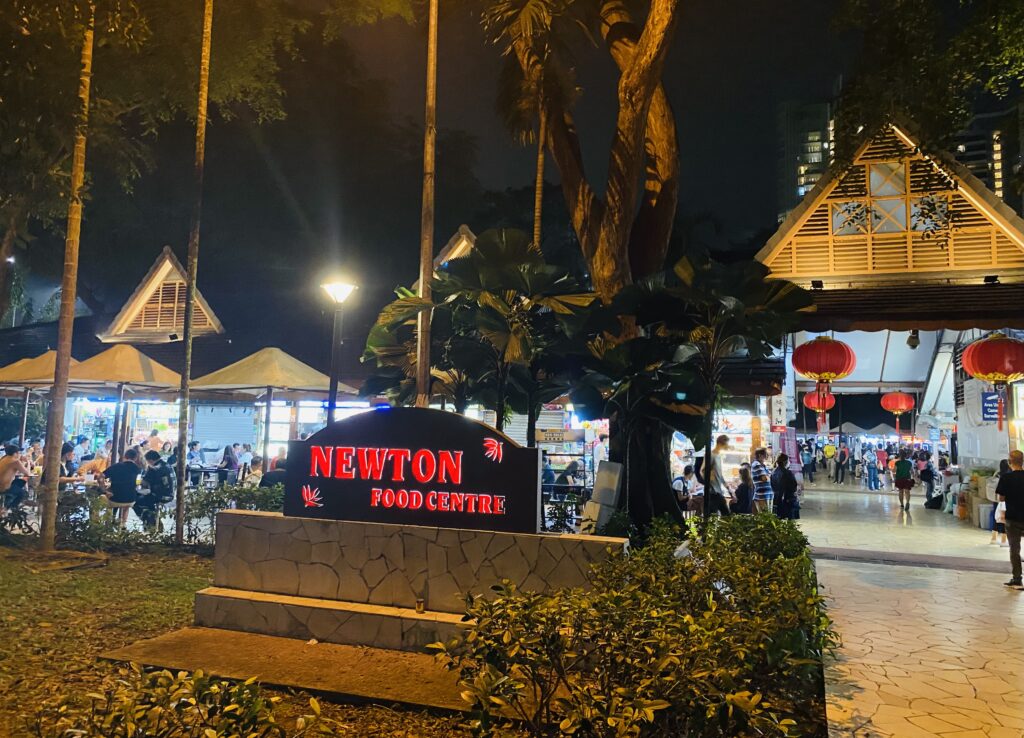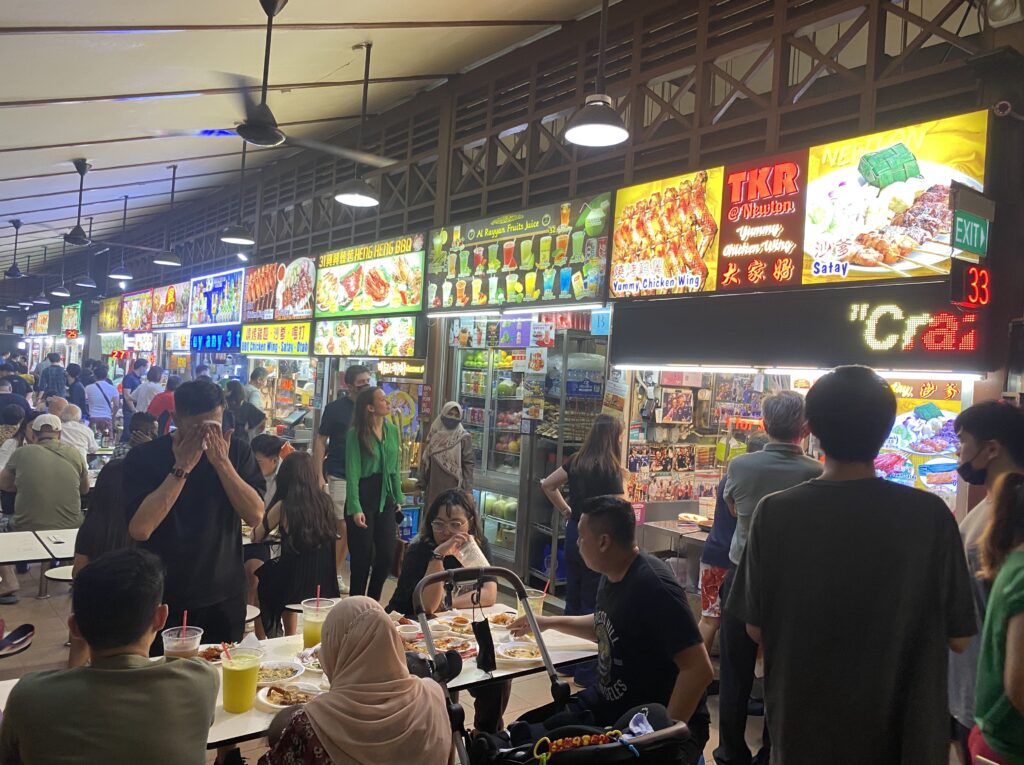 Oh no! Hundreds of people.  More than the potential virus spreaders I saw taxi-riding competitors.
8:42 pm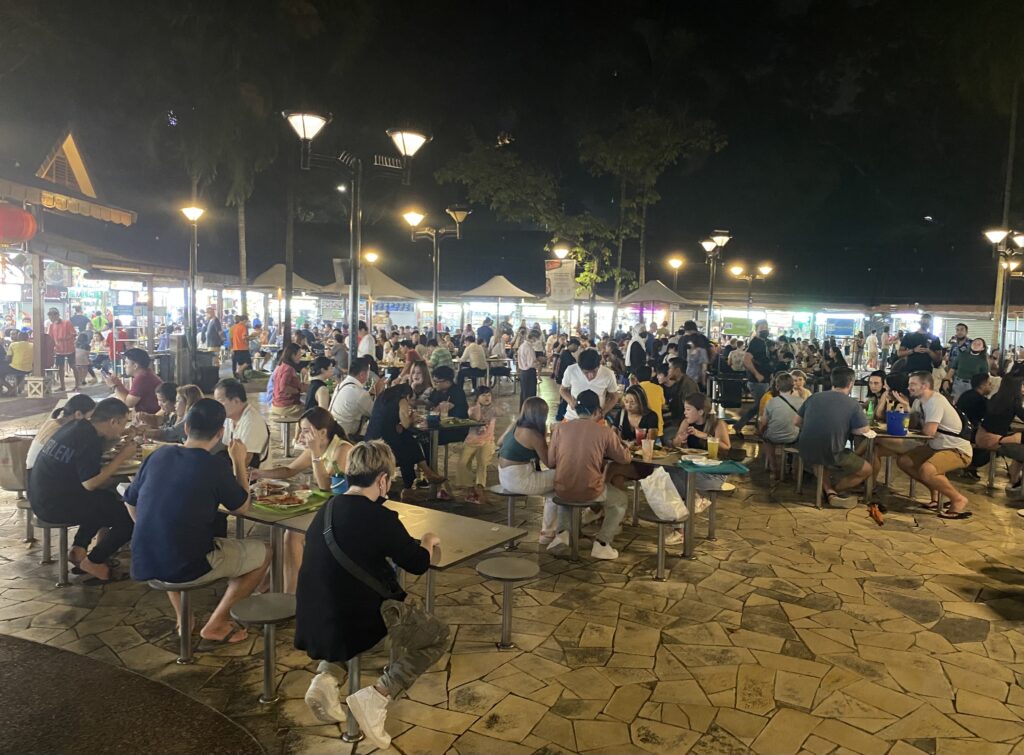 We scanned the place to see what they have.  We made two turns before choosing a spot.  Tables were mostly occupied, and it was common to eat while someone stands by to reserve your table.
Drowning crab from chili sauce.  I couldn't even see the crab.  Ayaw ko nito.  Sobrang madulas.   Madulas is good but not when you're eating crab.
9:00 pm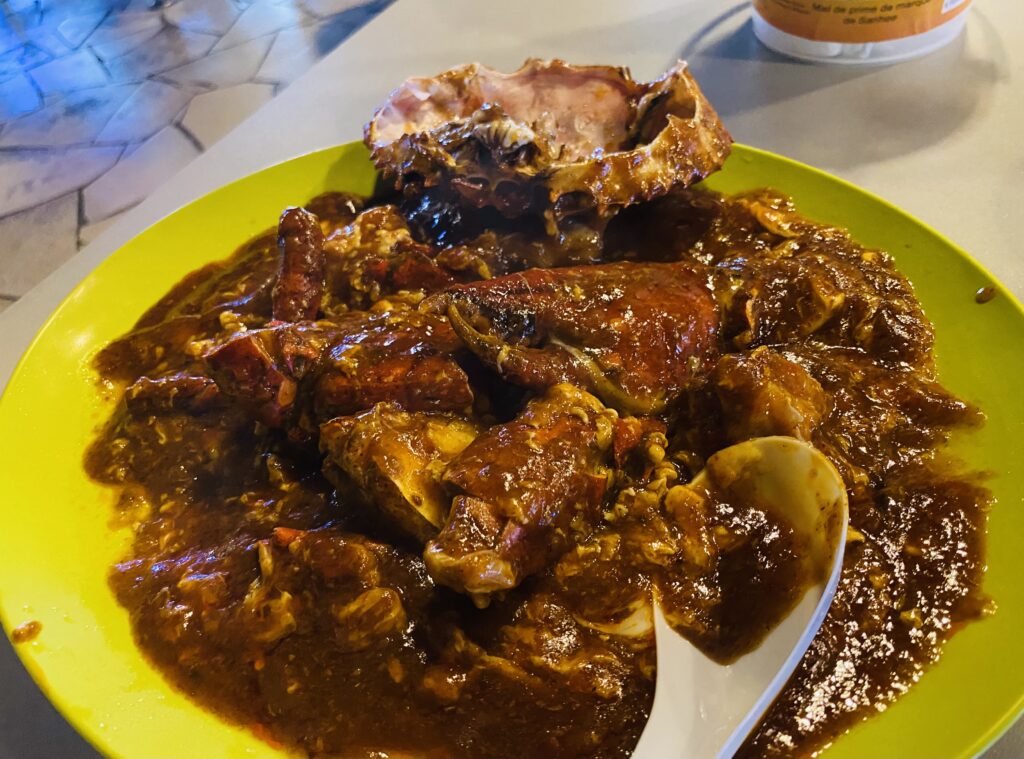 When Edmund ordered Tom Yum Gong Soup I was wary. My expectation was low and I convinced myself ay hindi yan masarap. But oh my goodness, this was so good. I was very wrong.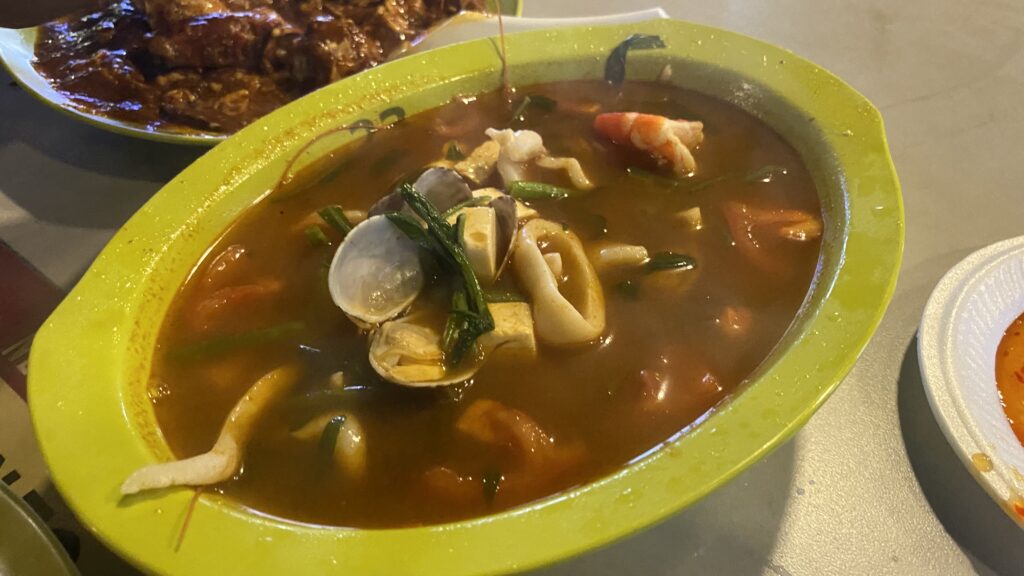 These small fried buns (fried mantou) were served hot and went very well with the sauces. Sarap sarap.
9:02 pm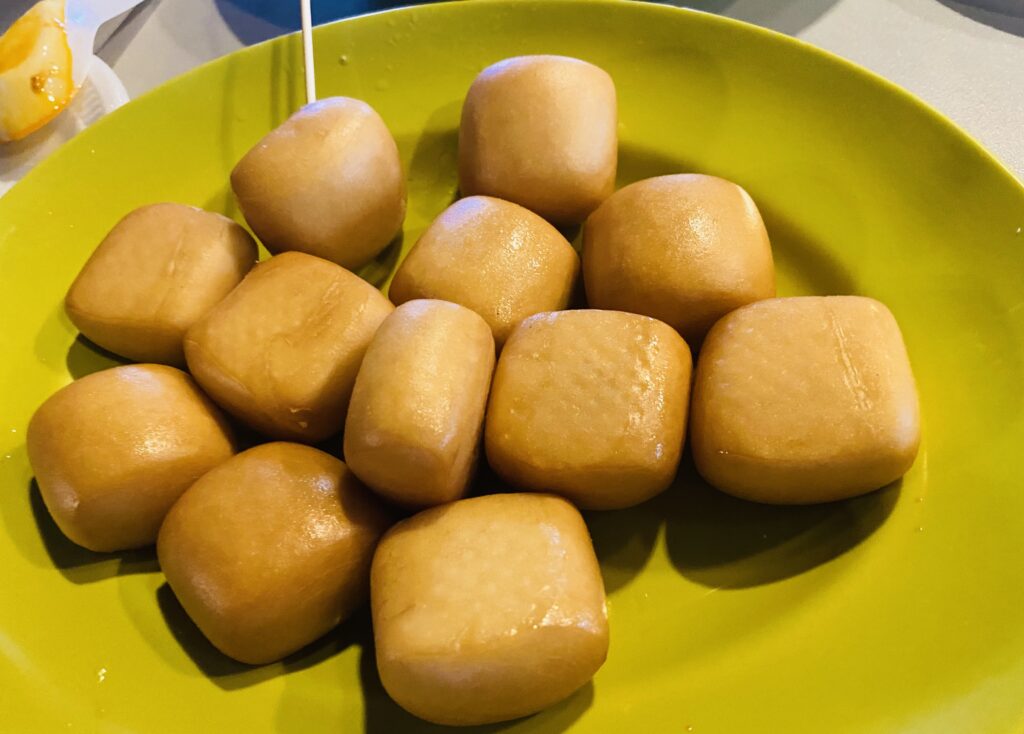 The salted crab was better than the super slippery chili crab.
9:14 pm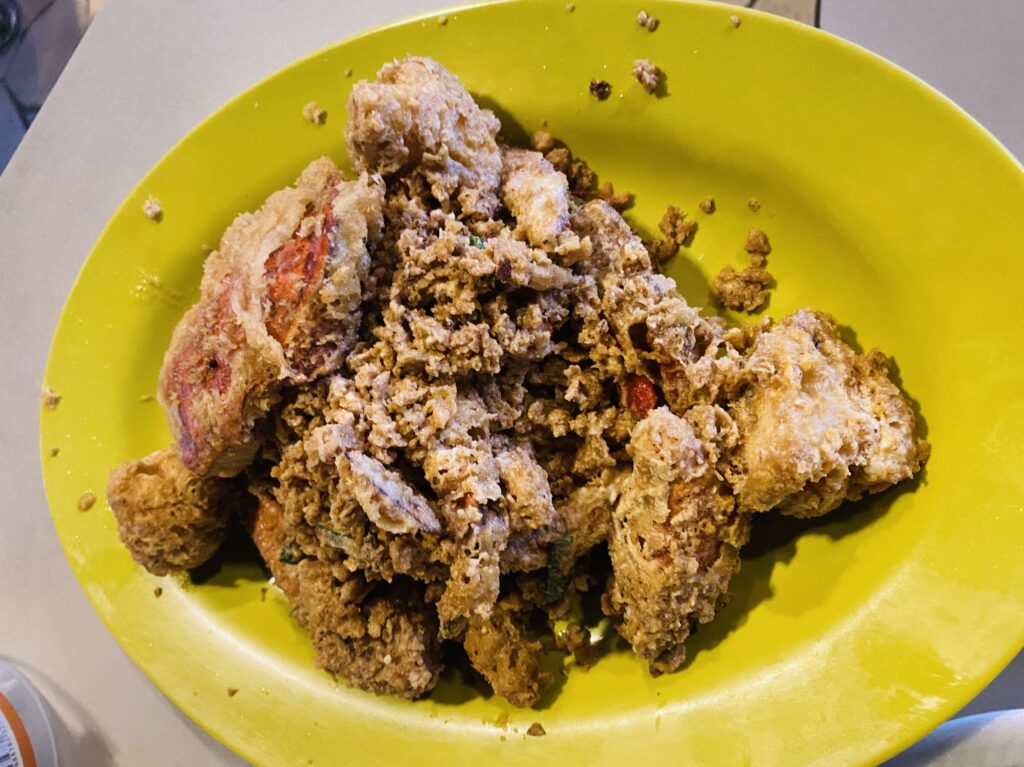 We actually chose to order from this man because he was very friendly and he even picked up a few Tagalog words. He was genuinely nice. For him, we would travel back to Newton.