July 18, 2021
Today's the end of our weekend holiday here in South Lake Tahoe and we decided to have breakfast here in Toulouse for convenience. It's going to be a 4 hour drive back to the city and we should have something in our tummies to prevent dizziness while on the road.
The menu choices are standard fare.
Edmund had his  morning coffee and omelet.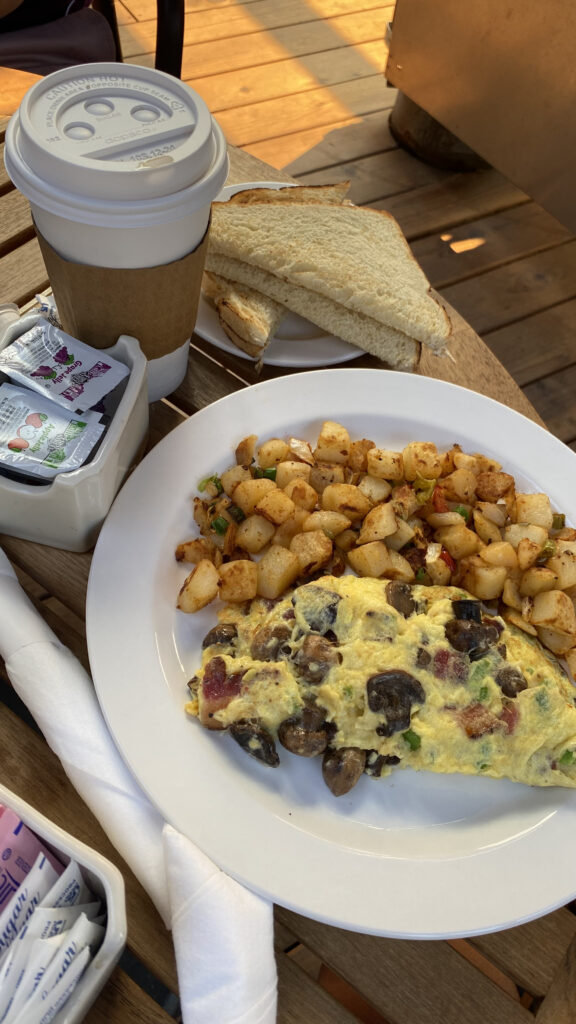 There was no intention to diet or eat healthy I just couldn't decide what to eat so I ordered this bowl of fresh fruits.