May 30, 2021
Instead of parlor games, we had bingo for a change and oh boy it was fun. Len has all the paraphernalia, parang pang professional talaga. Ako tiga bigay ng cash prices.
We had 5 games, the prices were
$50, $100, $100, $150, grand price $300.
Rae won $100 and the grand price so she went home with $400 cash and lots of give aways. Dimple won the first game with $50 cash prize and a bonus game for $50 Target gift card. Kuya Romy won $100, Len $150, and kuya Junior got $100 visa gift card.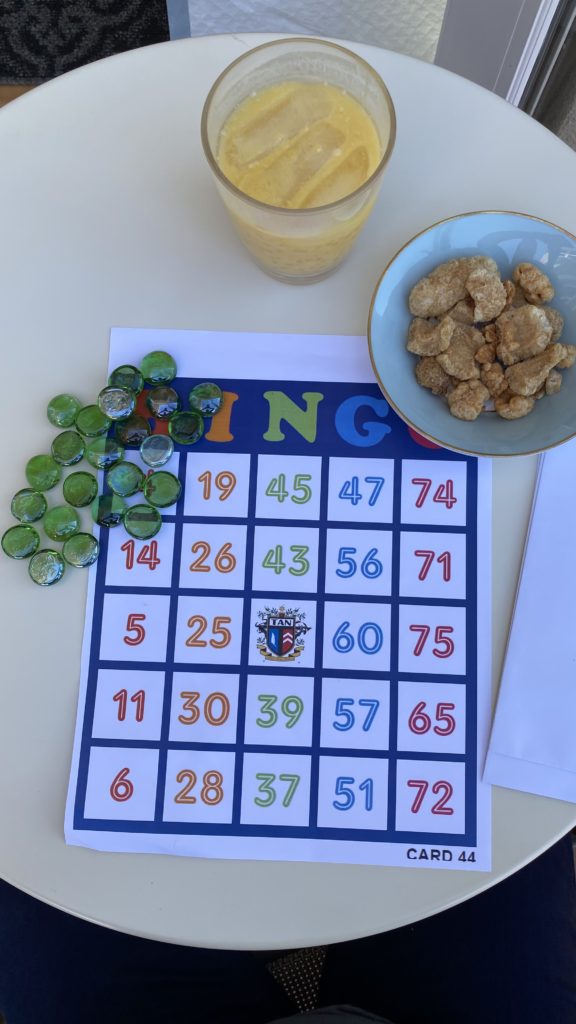 The Bingo cards were huge, bagay sa matatanda na malabo na ang mga mata.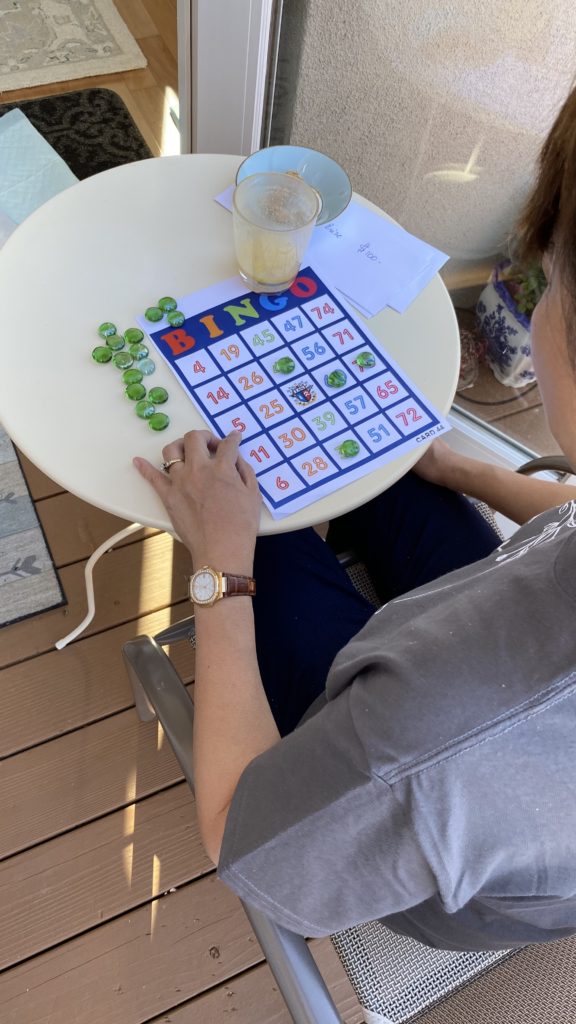 My sister has complete Bingo paraphernalia. I would like to order these huge cards too, they are so cool.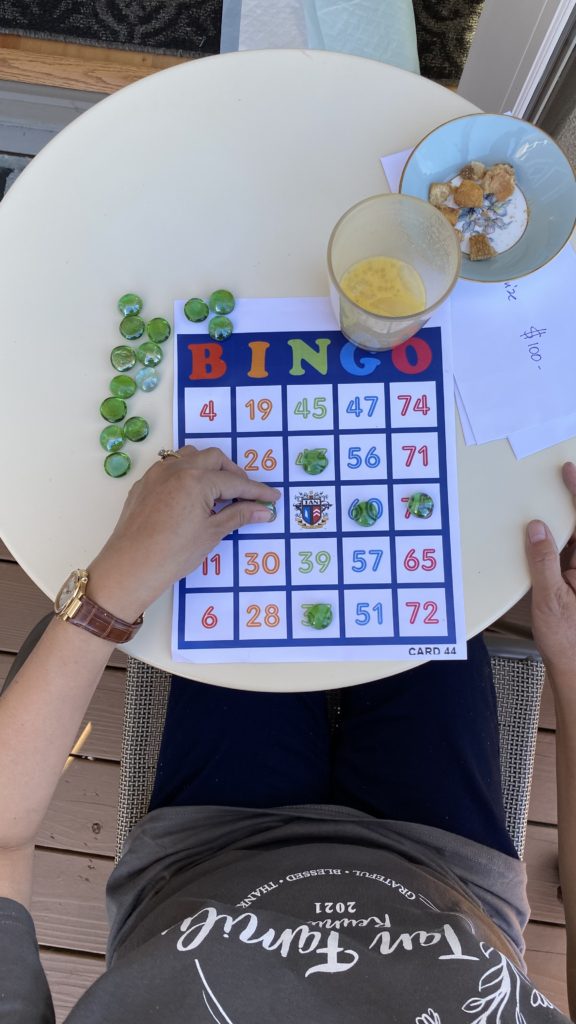 If you want people to keep quiet and pay attention,  play Bingo.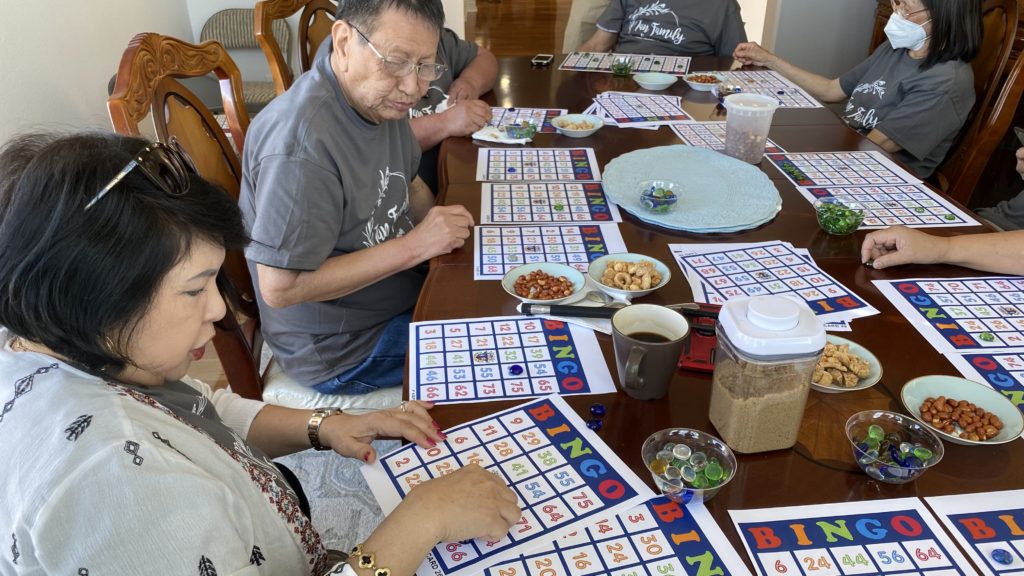 When the cash price went up to $100, serious na ang laban.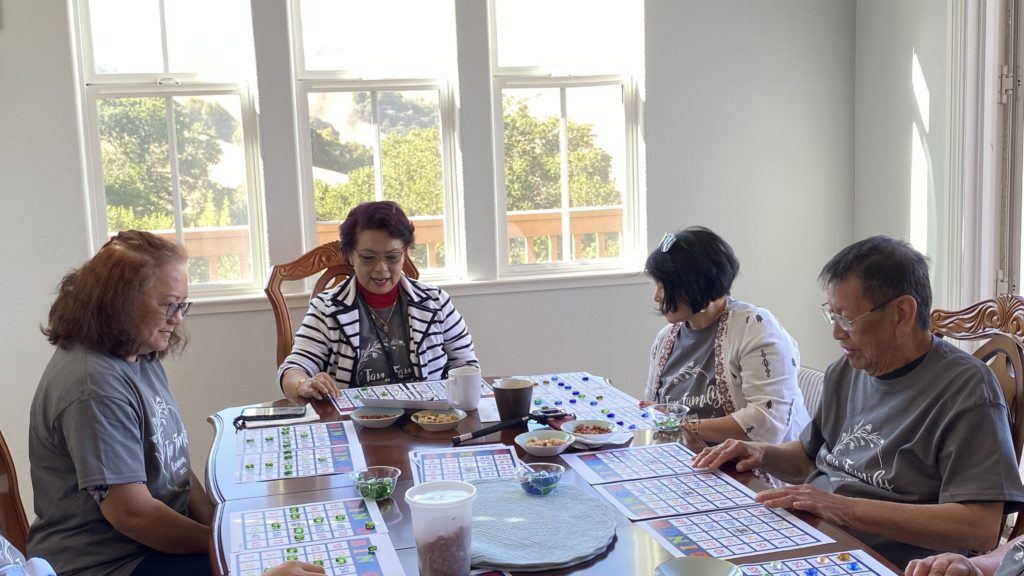 She only got to play one game kasi sya ang host.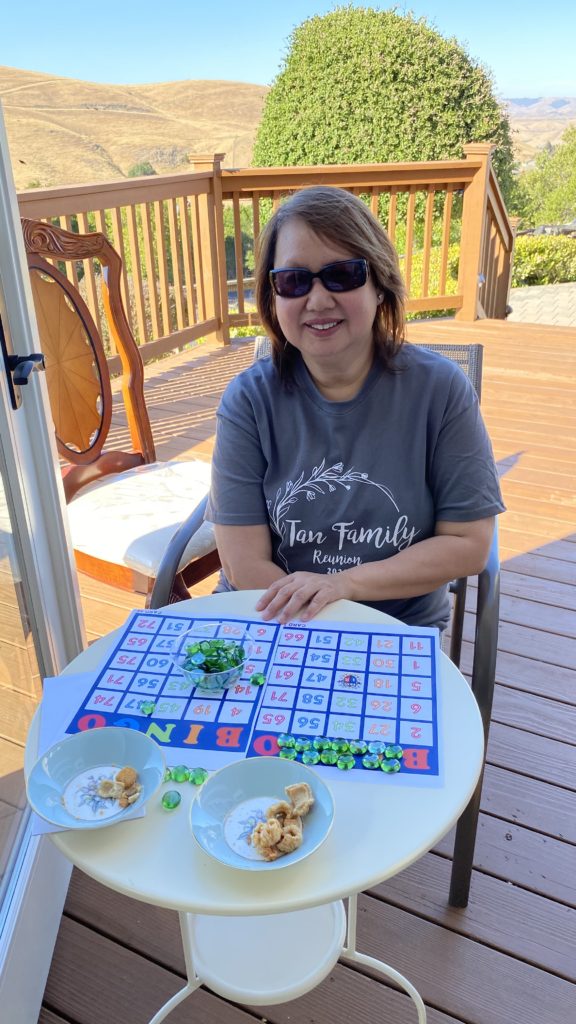 And yet she won!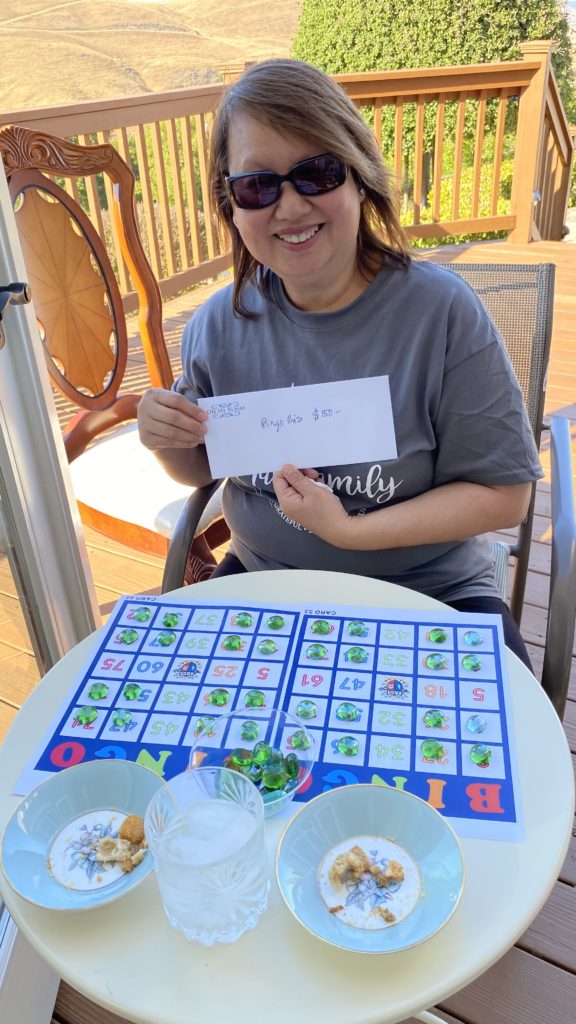 I also played because it was so much fun but of course I couldn't win because I was the prize sponsor.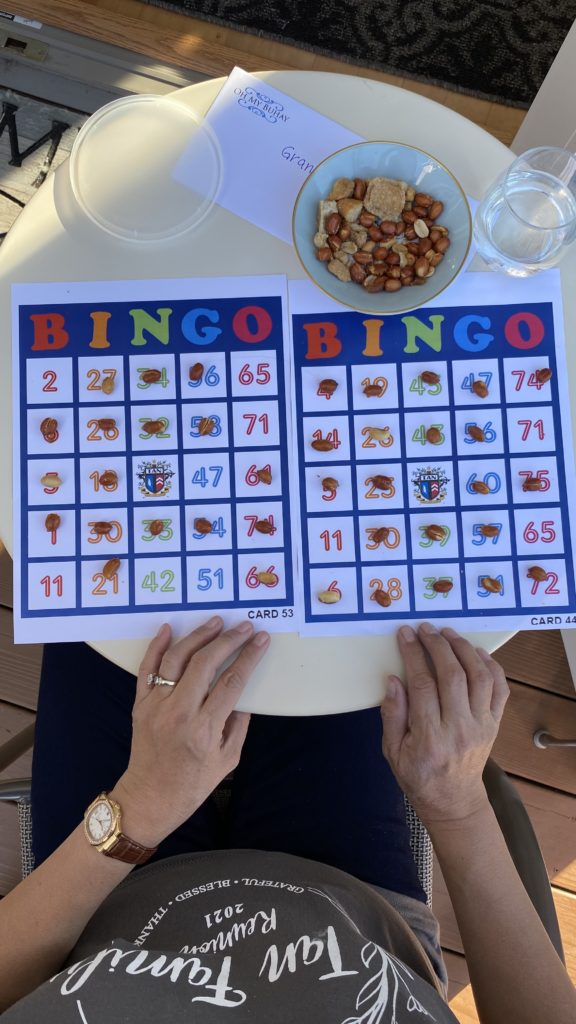 Ate Ella enjoyed our Bingo games she suggested we should have weekly Bingo. Naaddict daw sya. Once a year lang, ate Ella, wala akong pampremyo kung weekly hahahah.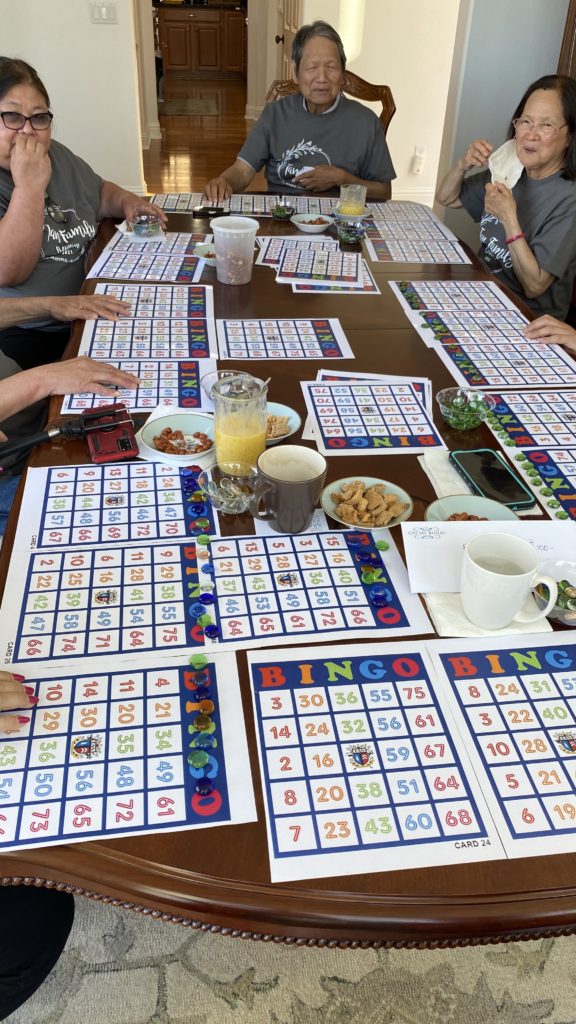 The grand winner- Rae. She won $400 cash and gifts. And to all my OMB readers, join us guys next time