May 31, 2021 5:53 pm
What I like about visiting California during the summertime is the days are longer and brighter (sunny). Even at 6 pm, we could still go shopping. Walking from shop to shop and end to end is a good physical exertion. I don't exercise so shopping is an excuse. It makes walking fun but a very expensive way of exercising.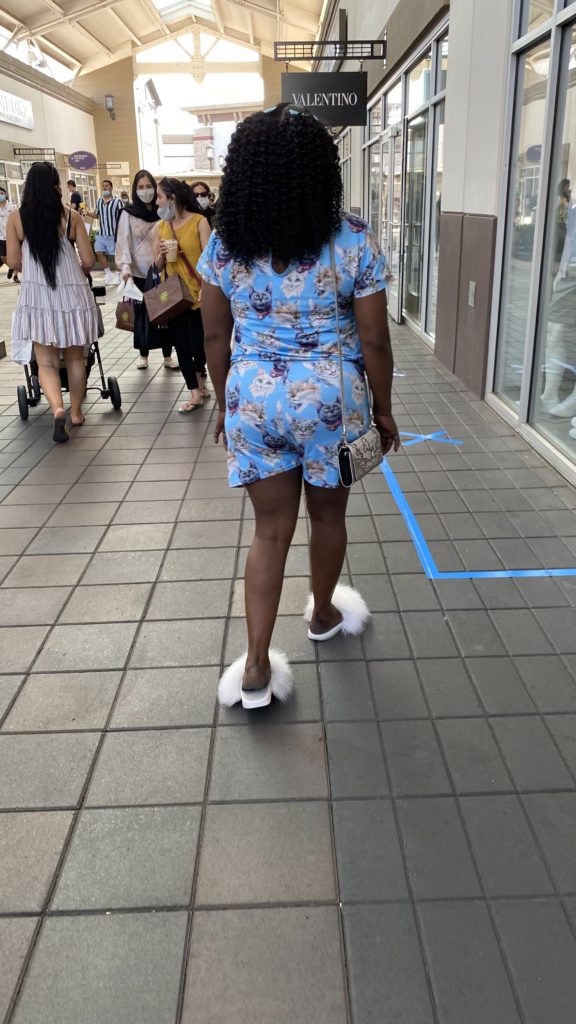 Valentino set up a pop up boutique but according to the sales lady they will only be here up to August. I hope they stay until Christmas. They will sell more before and during the holidays.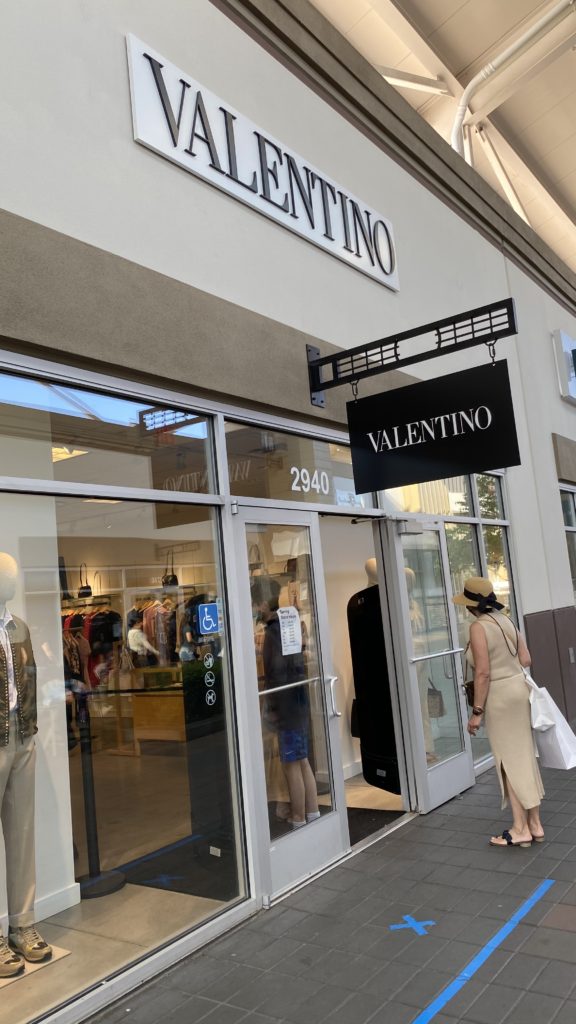 Oyen found a cute dress that fit her perfectly. I went inside too but nothing can fit my perfectly irregular curves.
These are so pretty and sexy. One of these days I will go back to wearing high heels. But going to where?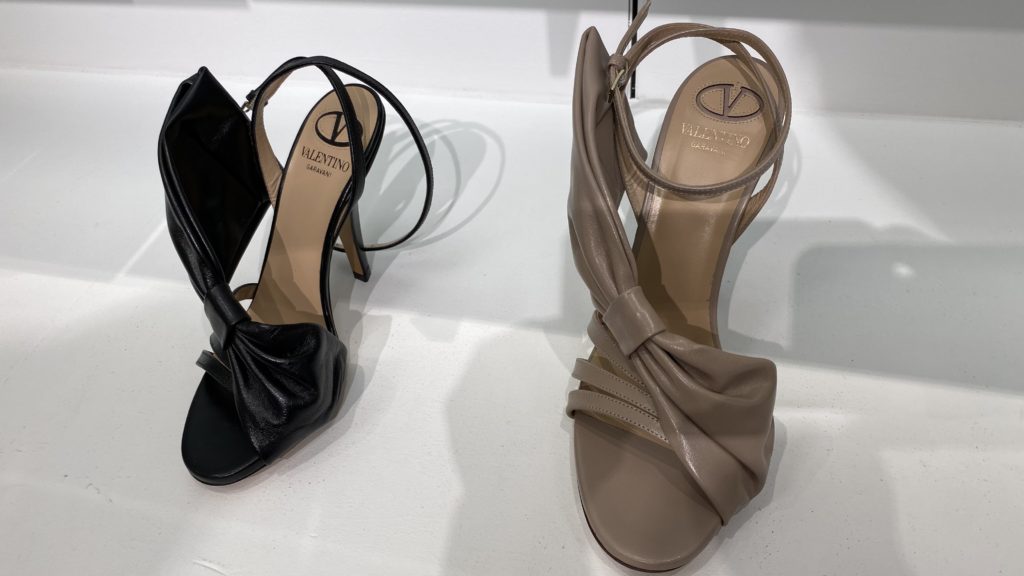 Sometimes the queue outside Kate Spade extends to the other stores.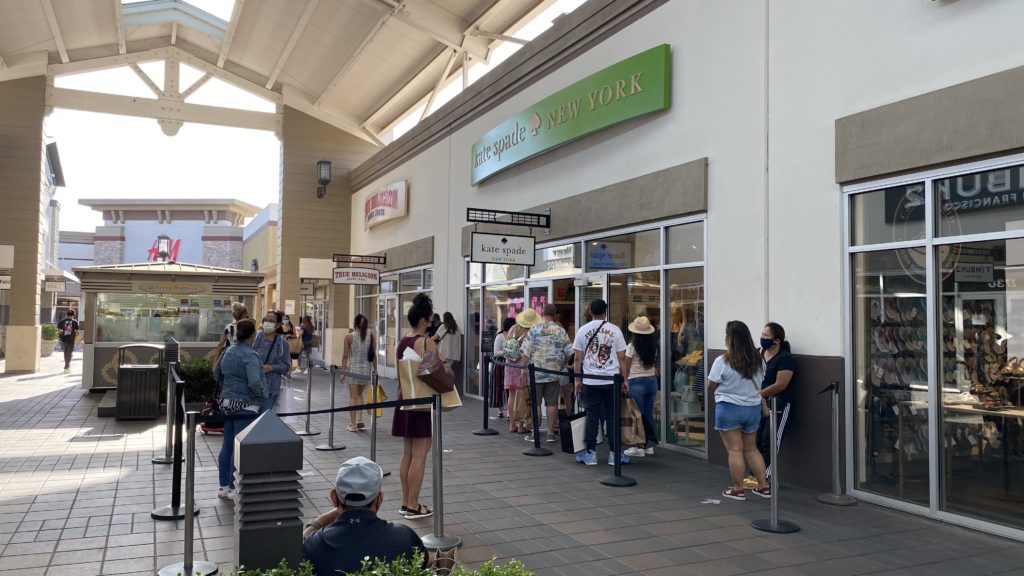 Naalala ko tuloy si Ramon Dimacali, the former president of Federal Phonenix Insurance. A few years ago, his executives dropped by my office in Makati on my birthday. They gave me a Furla passport holder among others. Mon was one of the casualties of Covid. We miss him. What a nice fellow.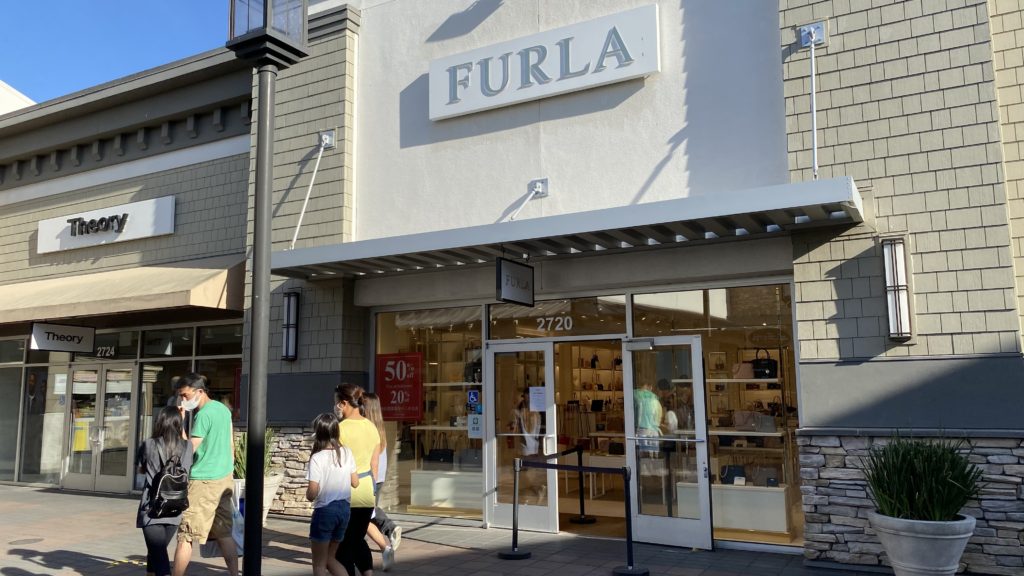 Oyen went to Marc Jacobs looking for a casual bag.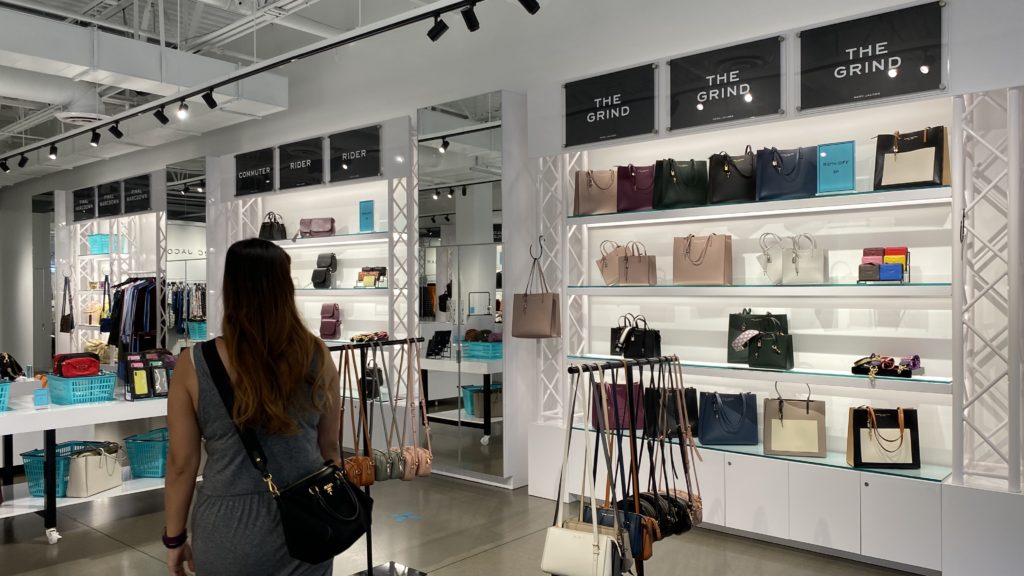 She got attracted to the colors of summer.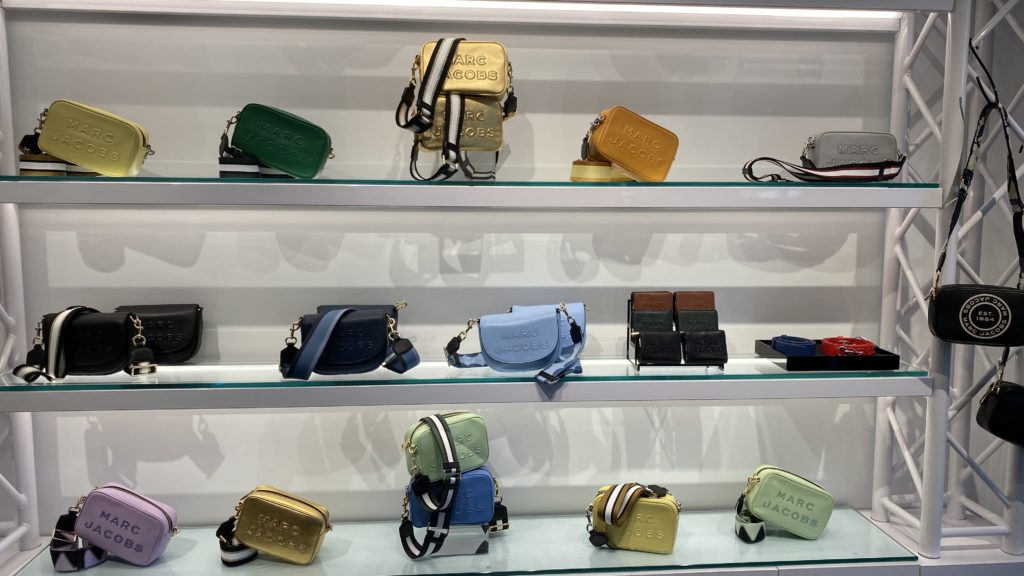 I followed her.  Nakiusyoso na rin ako.  This must  be my first time to  come to their boutique in this premium outlet.   I saw a simple bag big enough to hold my abubots,  for ordinary use, and mura lang.  Hindi pala mura, kundi libre kasi I didn't pay.  Oyen paid.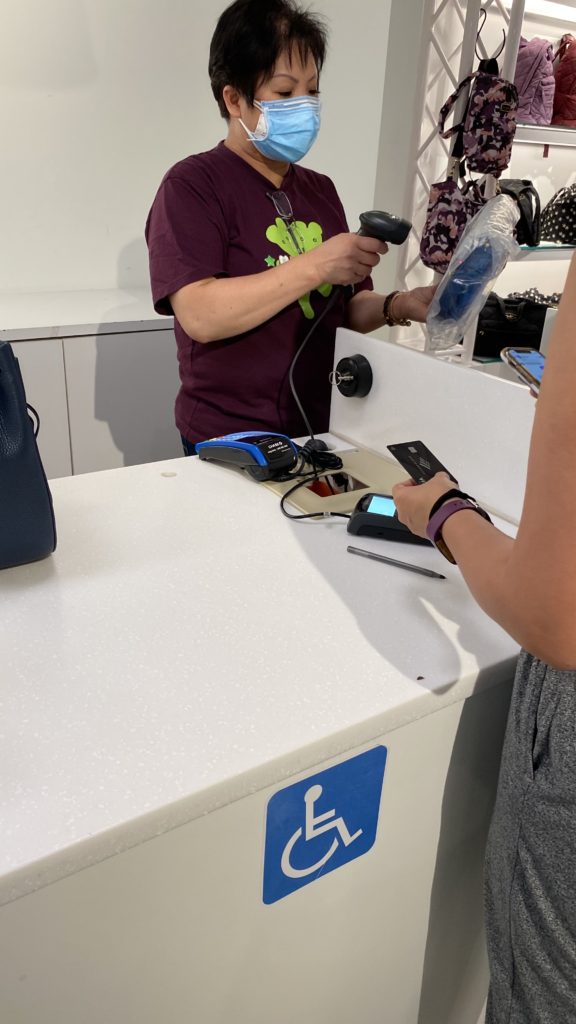 Tip to all mothers:  When your daughter goes shopping follow her around.  When she's at the counter about to pay for her stuff, grab something too and for sure, she would offer to charge it to her credit card.    But don't do it all the time kasi baka makahalata.  Minsan-minsan lang.