These are among my cherished possessions,  old family photos of my parents and siblings: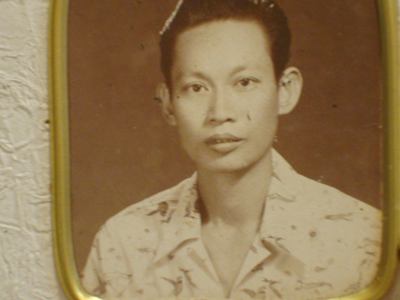 My father was only 4 years old when he migrated to the Philippines with his uncle.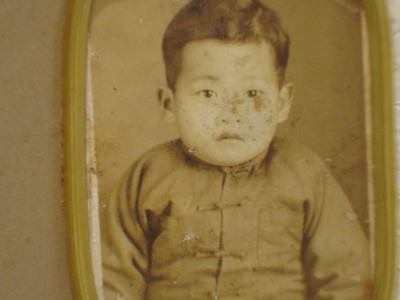 His parents and siblings stayed in Chongqing, China and after he came to the Philippines he never saw his parents nor his siblings again.
My mom was so beautiful,  too bad I didn't get her genes.   Well,  medyo naambunan ako ng konti,  pero konti lang.   Even when she was already in her 80s,  she still looked so pretty.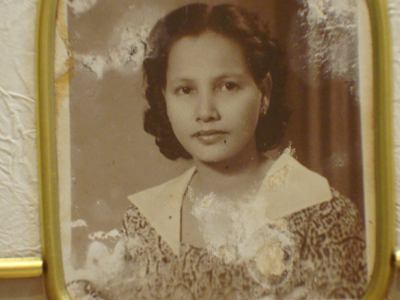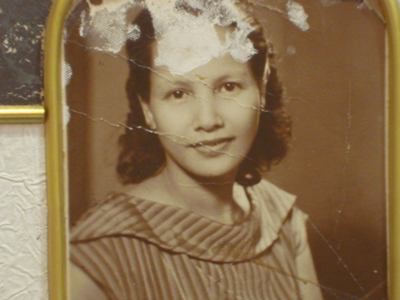 She always scolded me when she saw my blushed-on cheeks and lips so pink from lipstick.  She said a true beauty did not need make-up.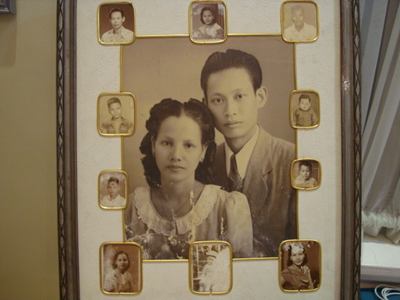 Old family photos,  nabubura na yung iba.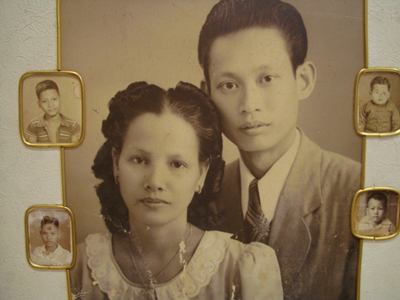 Here are the fruits of their labor: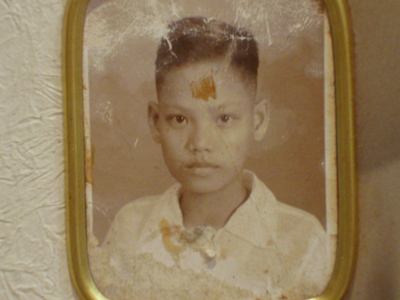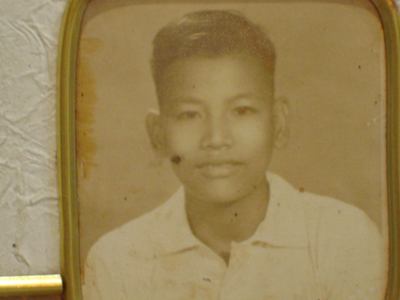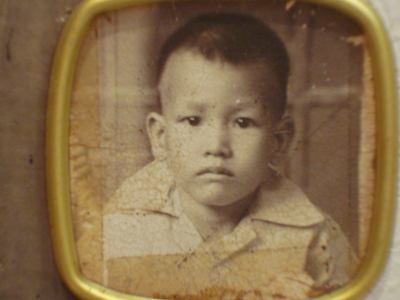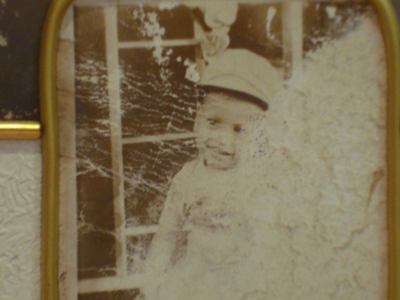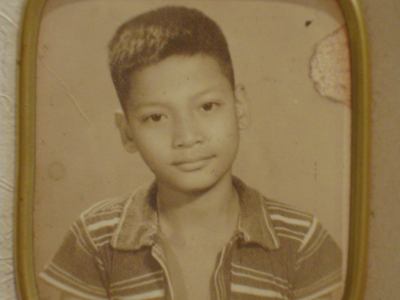 After Kuya Ben,  they had another baby boy but died a day after birth.  Ipinaglihi daw sa buko kaya malambot ang bumbunan.
10 years passed before they finally had  a girl,  that's me.  But my mom would always say she regretted having me because I was  "sutil" na bata.   Of course,  she didn't mean that. 
My sister is the bunso.    She's mas mabait sa akin that's why my mom was so pleased with her.    Talaga namang mas mabait sya sa akin.