Dec 28, 2020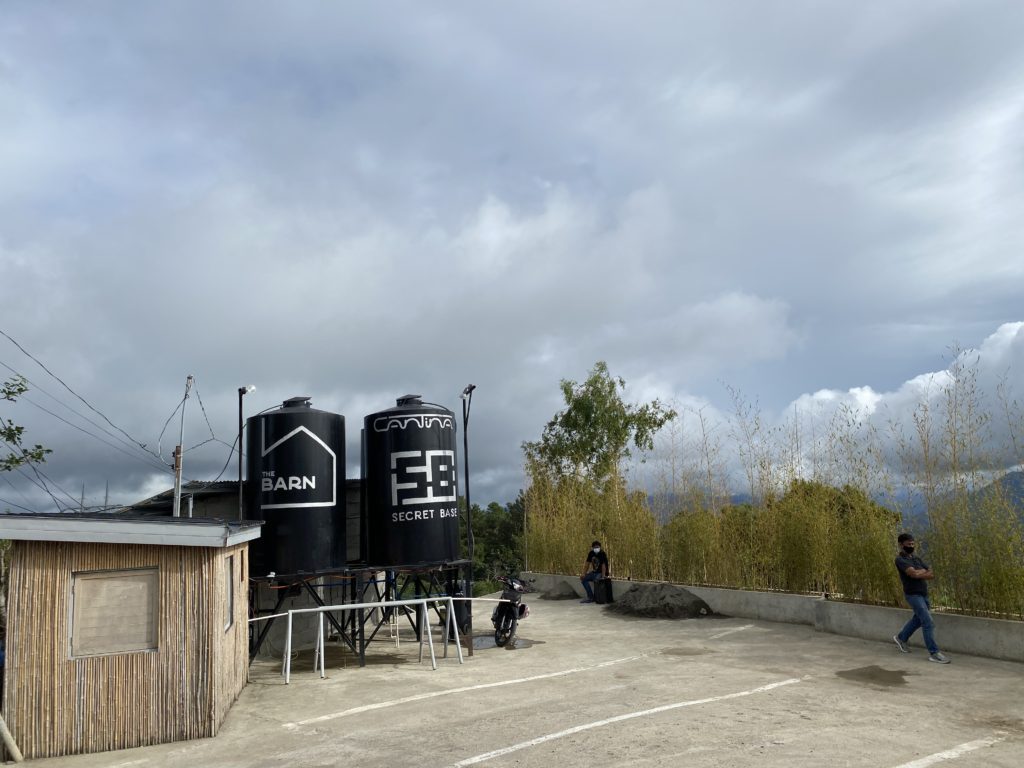 Customers are given a maximum of one hour and forty-five minutes to sit down, order, eat, drink, take photos, hang-out here because they get really busy, maybe because it's the holiday season. An hour and forty-five is enough for us.
They took our food orders at the reception counter.
Squash flowers with cream cheese stuffing   P350 / order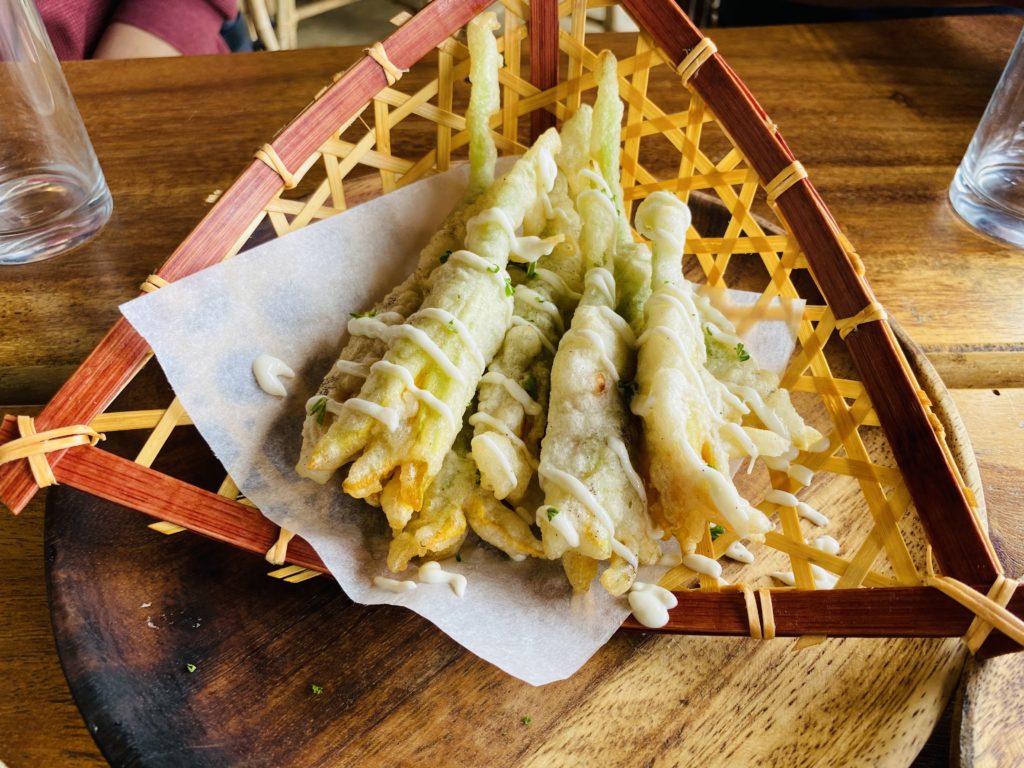 Corn Soup for me and squash for Edmund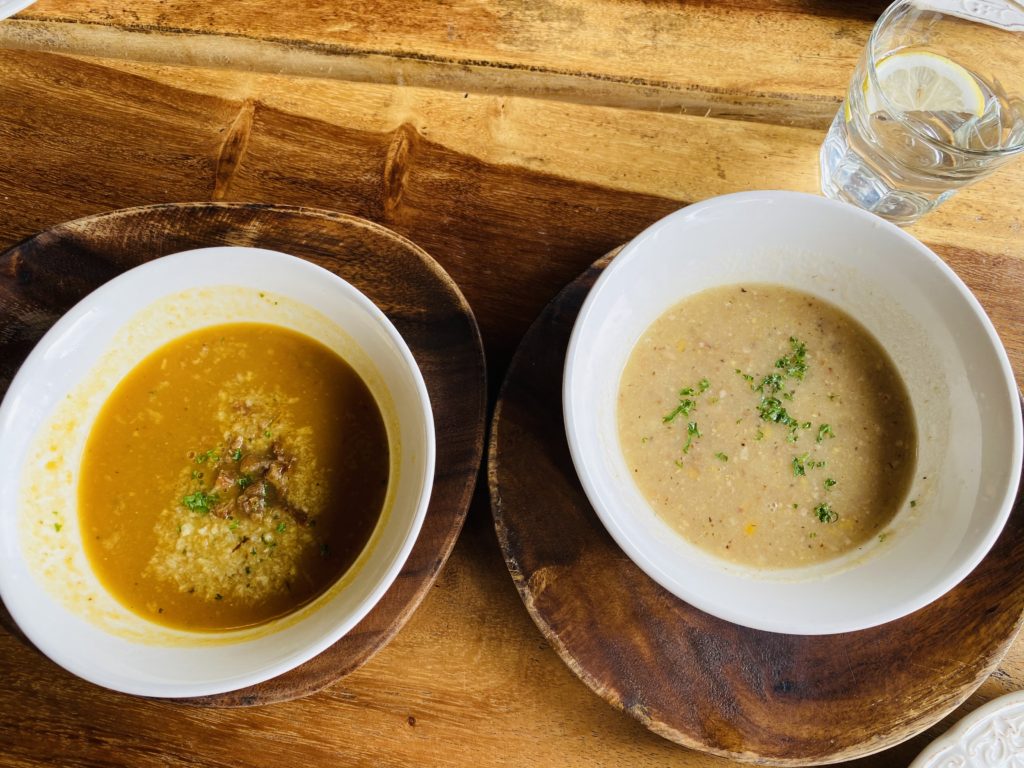 Smoked ETAG carbonara.   ETAG is actually smoke-dried pork belly strips.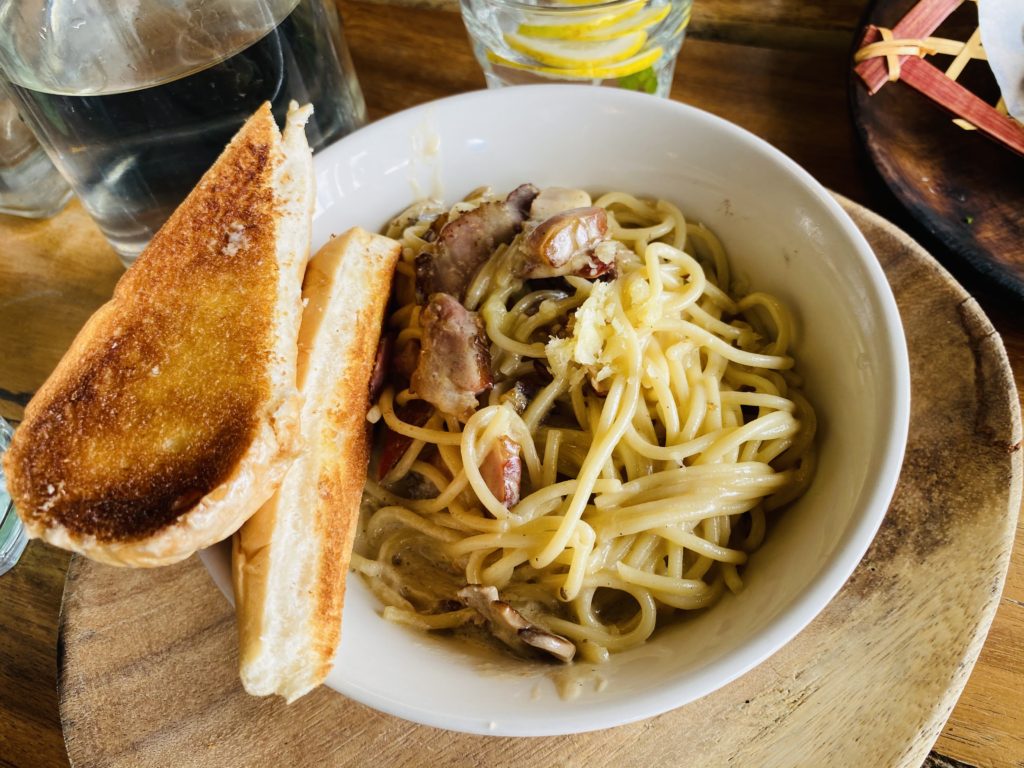 Mixed greens with apple and roasted sesame dressing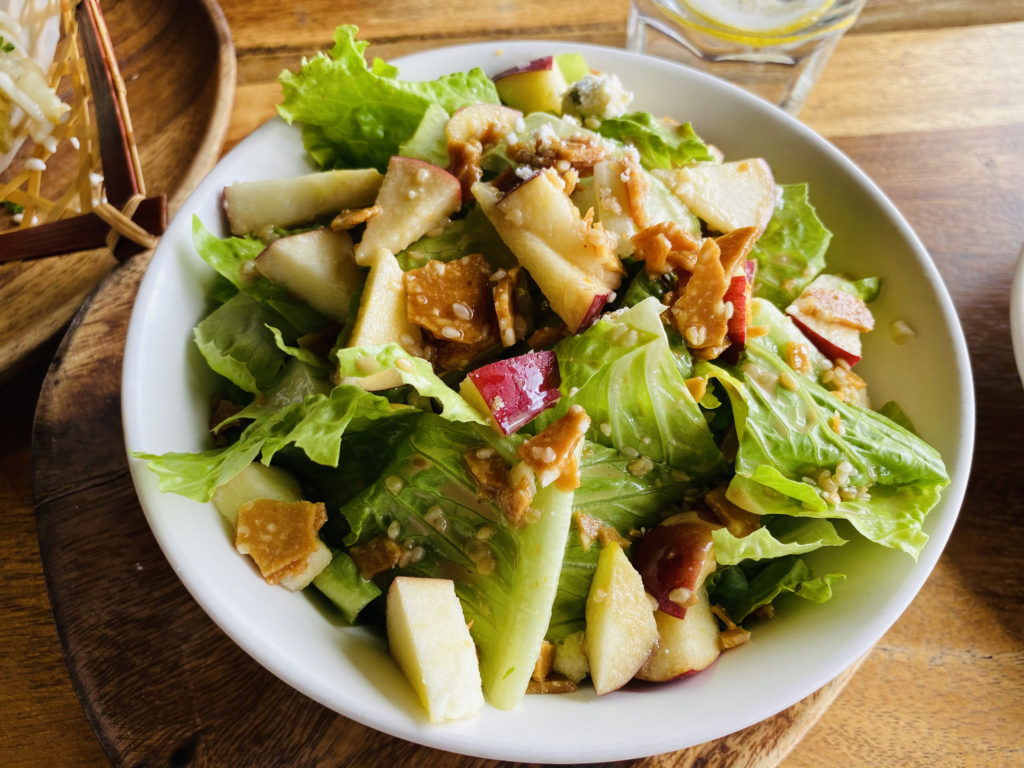 Steak Platter Rib Eye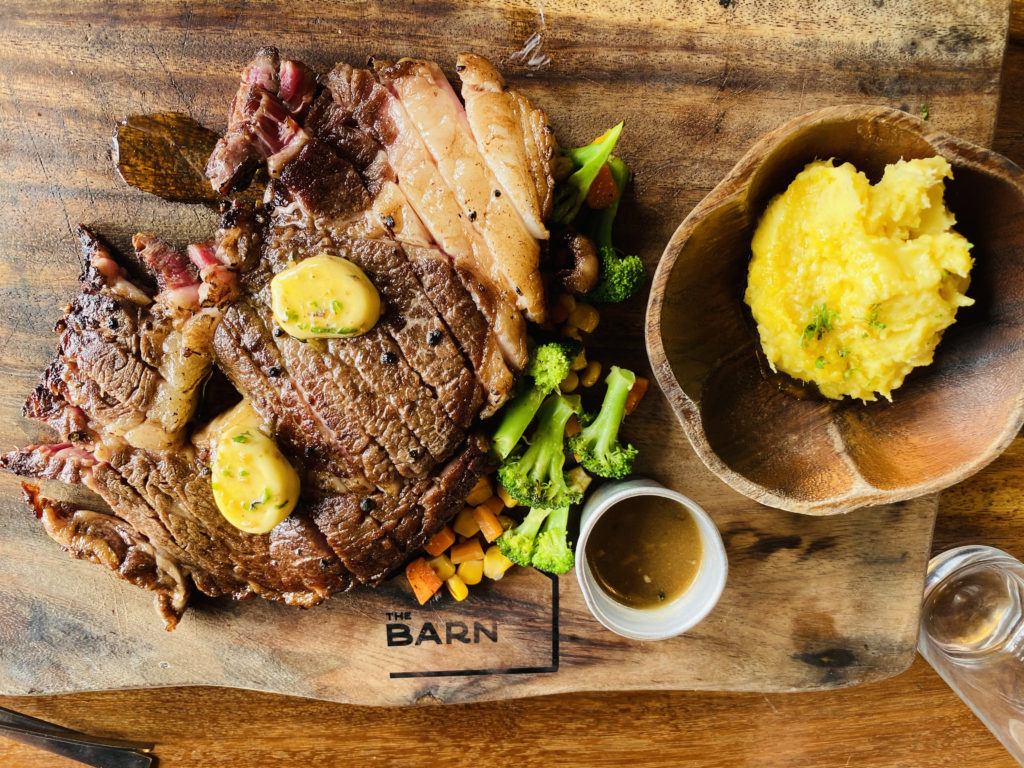 Hibiscus Berry Carafe P 350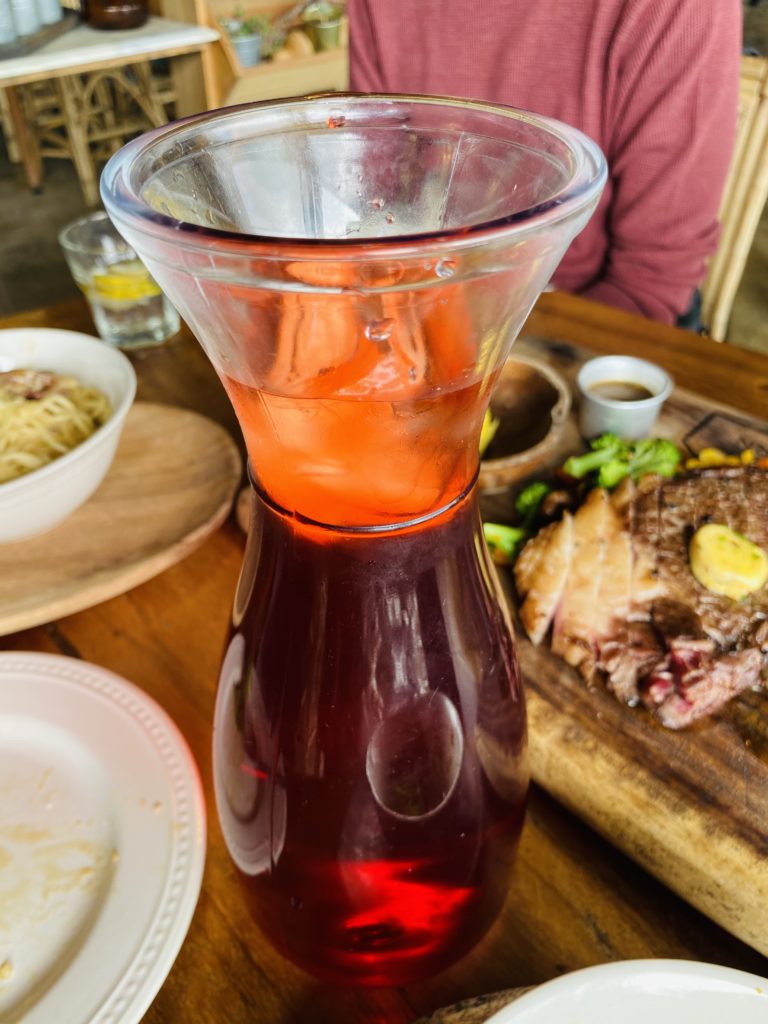 Derrick didn't eat much because he had a heavy breakfast with his family at the popular Baguio Country Club terrace.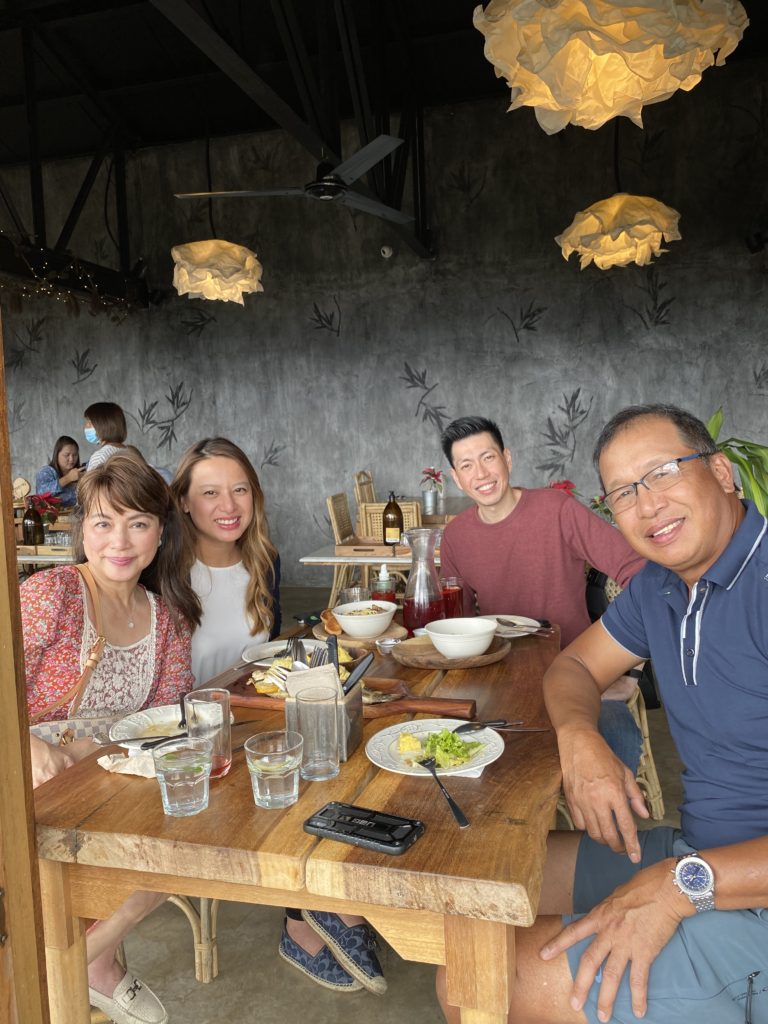 Oyen wanted to try their Classic Hot Chocolate P 250 which they served ahead of our meal so Oyen returned it muna.  She would lose her appetite.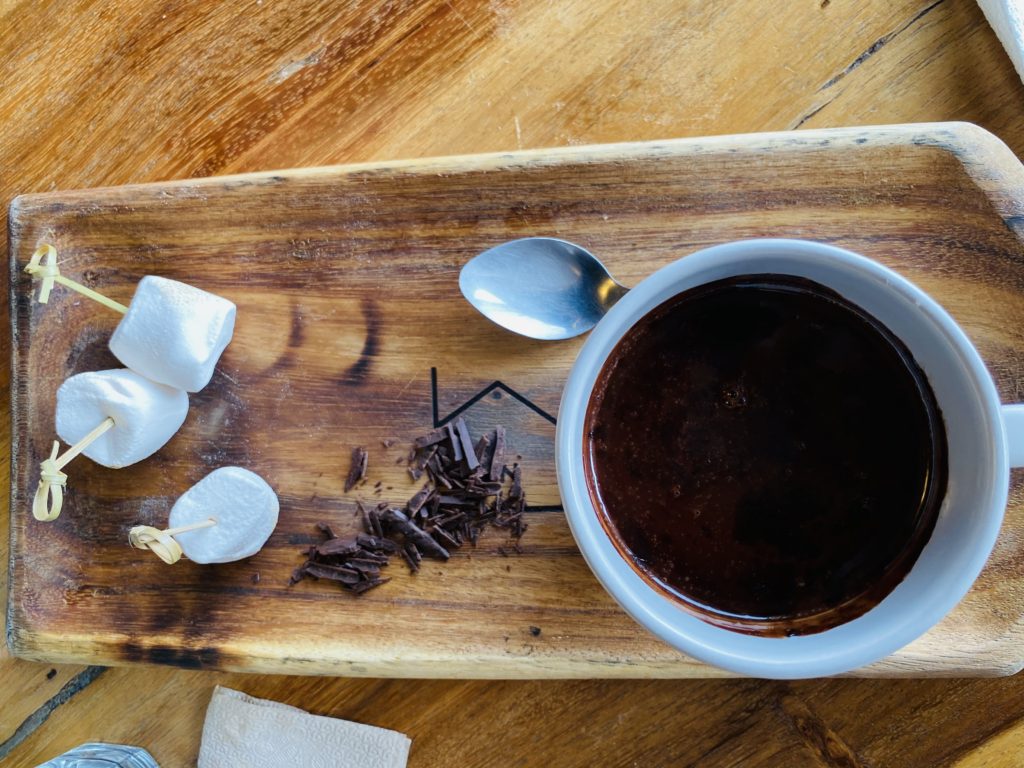 Whole pan-fried Apahap fish P1,380.  We returned it to the kitchen for some more cooking because it was still hilaw (undercooked).    If I were the restaurant I would discard the fish we returned and bring in a newly cooked one for two reasons: to avoid contamination because we already touched the undercooked fish, to demonstrate their high level of standard and service.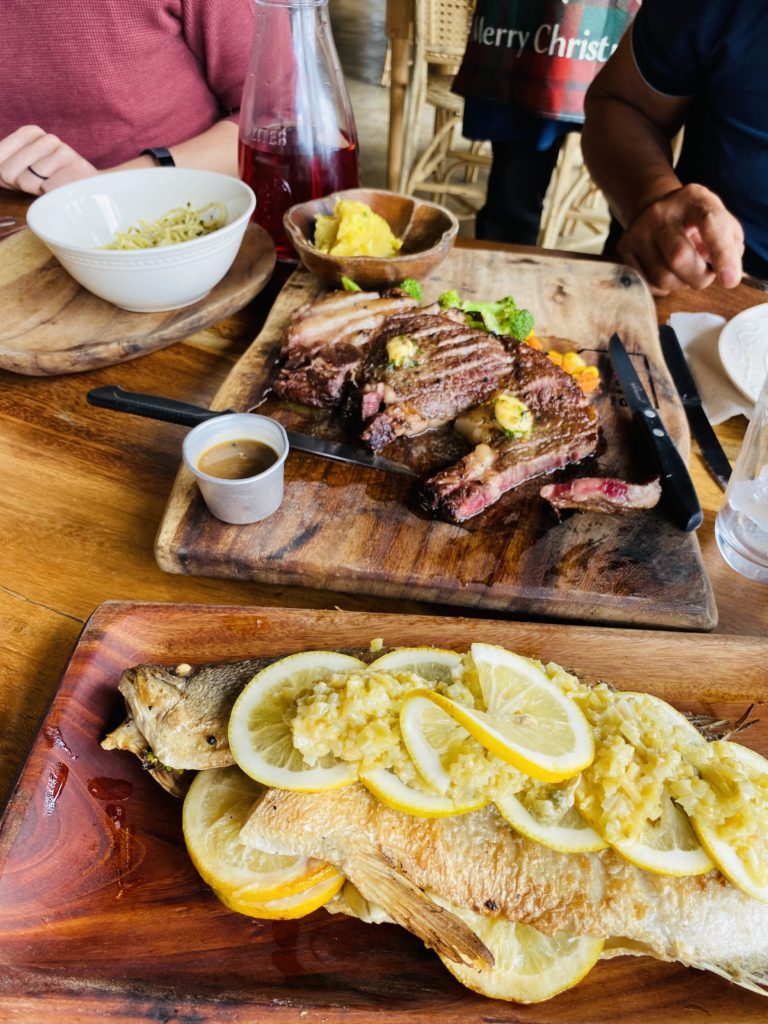 Gutom pa kami so we ordered Crispy salted egg half-chicken with kaffir lime infusion  P 1,050.
Cheesecake P 250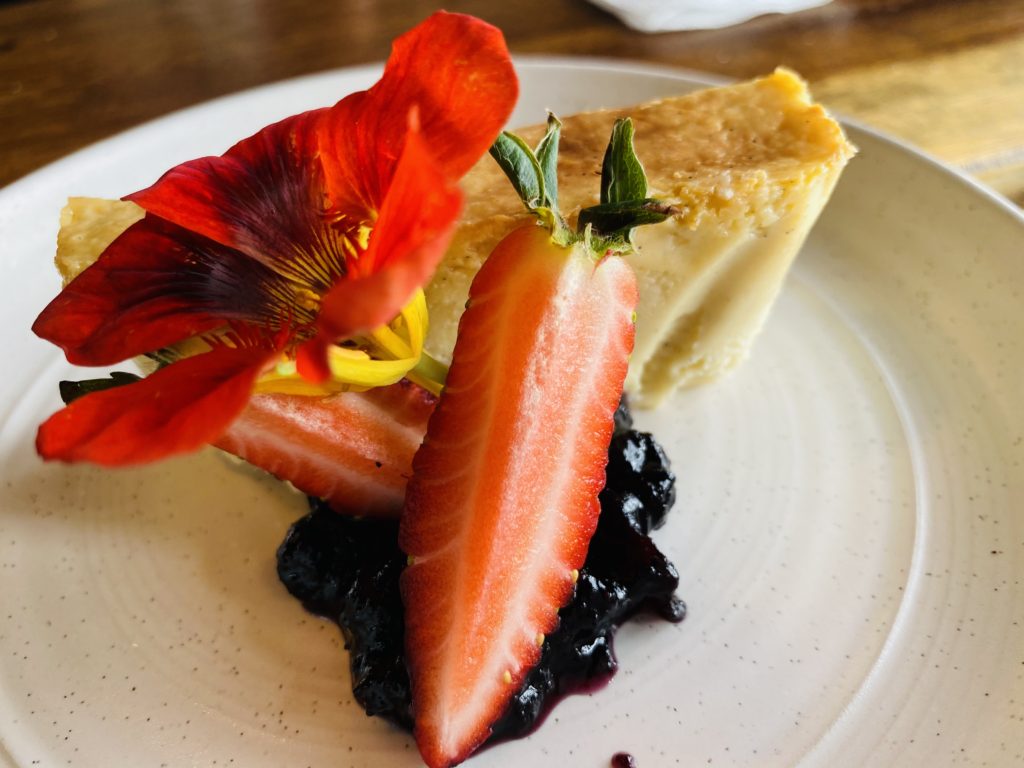 Sometimes I look at my daughter and I still see this pretty and smart 5 year-old girl. I was afraid to have children then because I didn't know if I would be a good mother but if I had known that my children would turn out to be caring and loving like Oyen and Nyke, sana dinamihan ko na, siguro one or two more.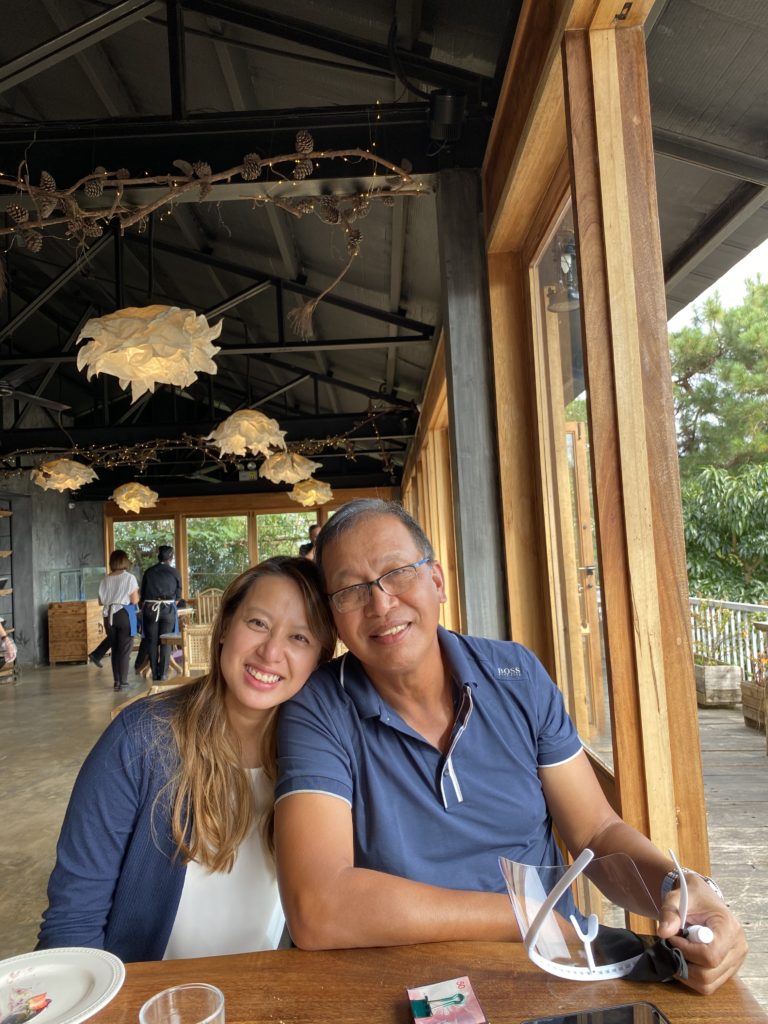 The owner approached us to say we can stay longer beyond the time limit given to us. Oh thank you but we didn't extend. We finished our food and wanted to go back to the hotel to relax, you know, old people.
Their hot chocolate is very creamy.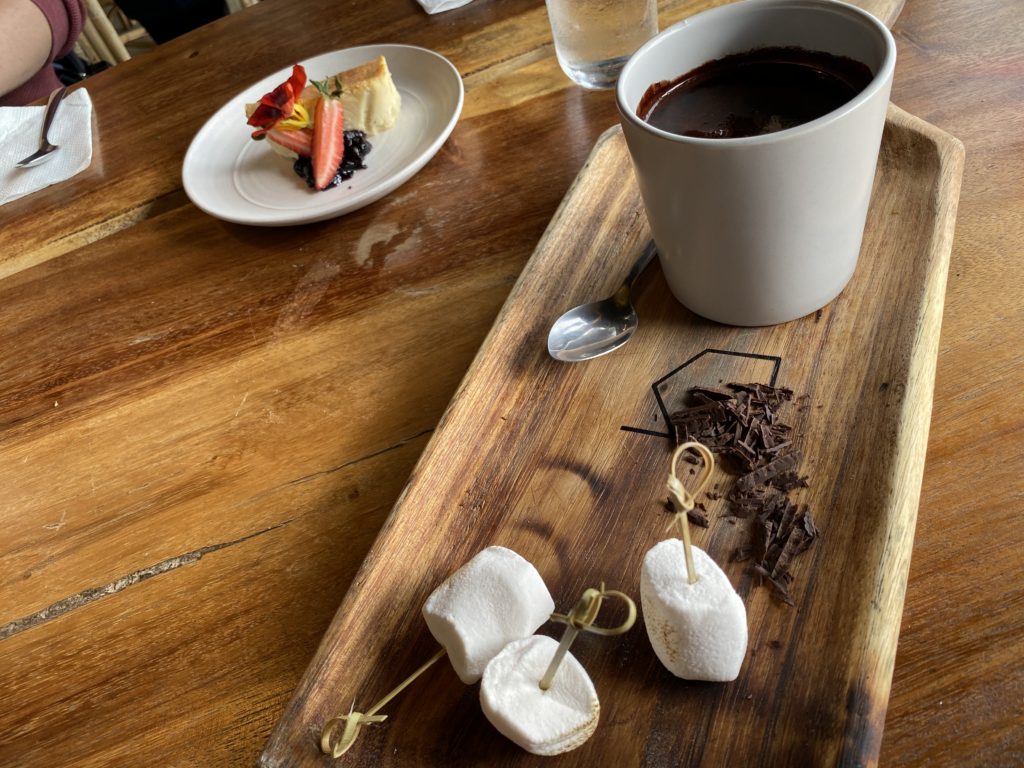 The owners are from Manila and say that The BARN is only a hobby.  What a great hobby– enjoying and earning at the same time.
They have another big structure also in the property to house her husband's Lego, etc. collections.   They are also building a private dining area for events.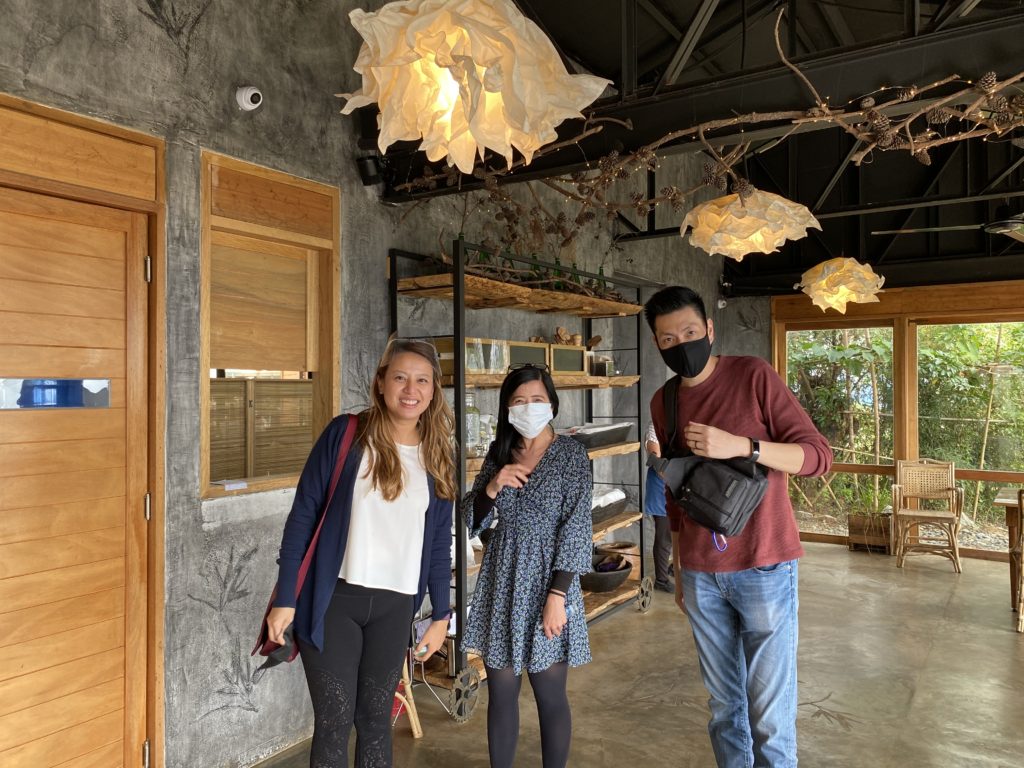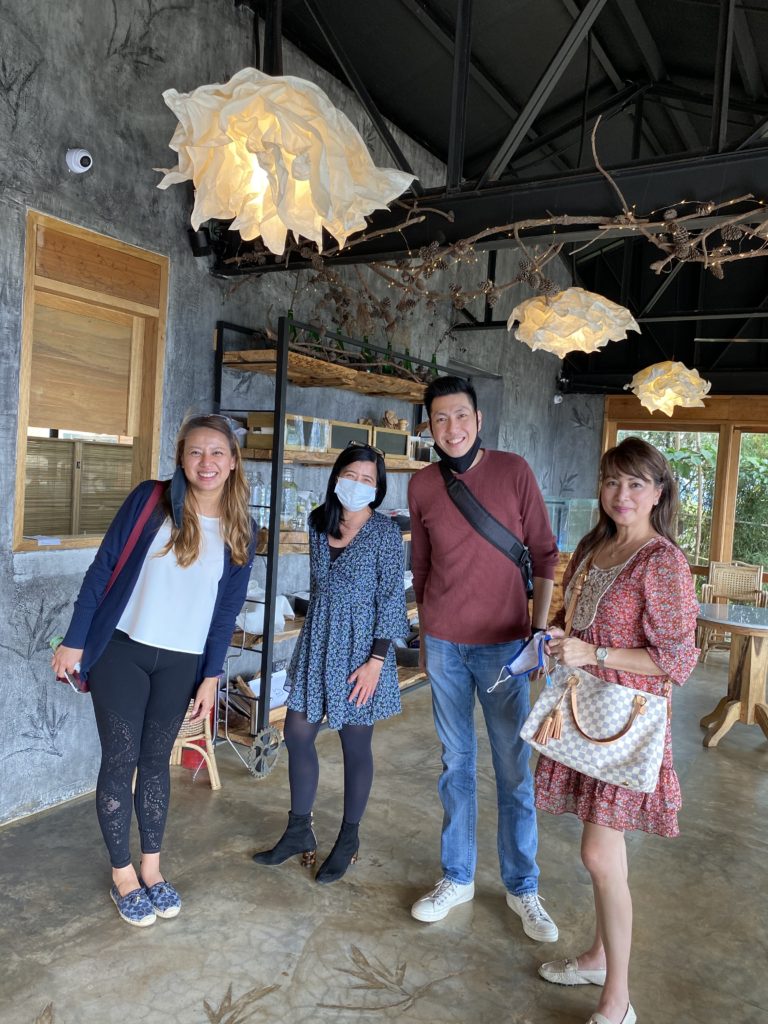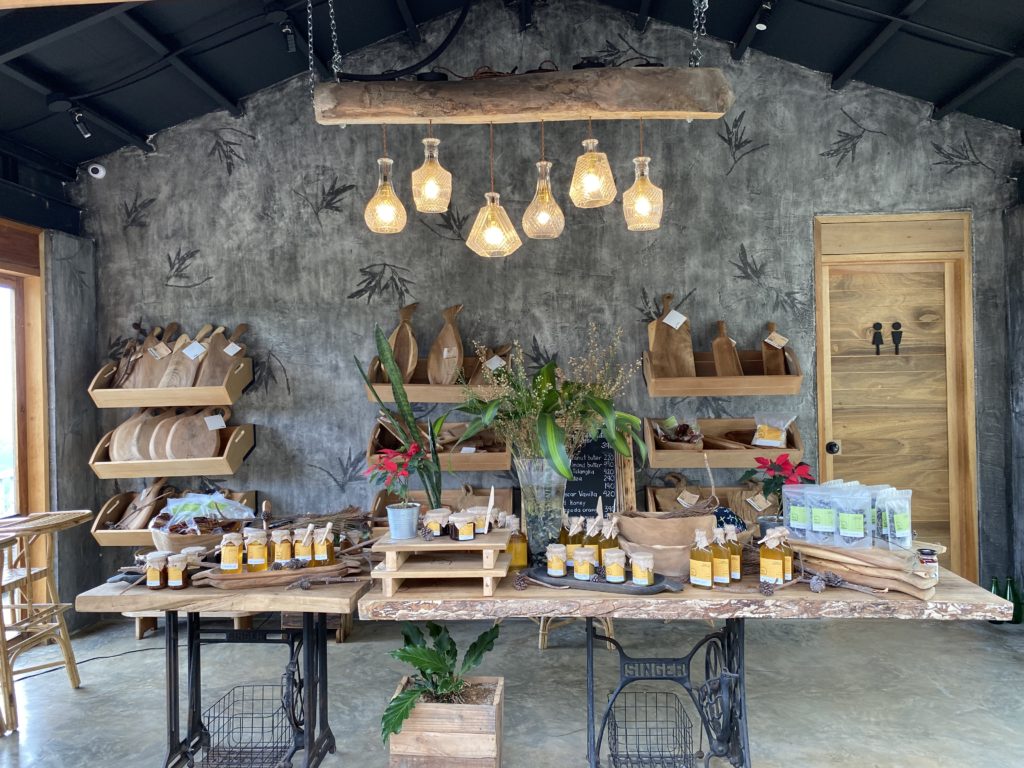 I was glad Oyen took us here.  She knew I would like the  food, the scenery plus the rustic ambiance.  We will definitely have lunch here again next time we are in Baguio. Not dinner, because the road leading to their place from The Manor is pasikut-sikot and it would be hard to look for it at night. Take note too that parking is very, very limited.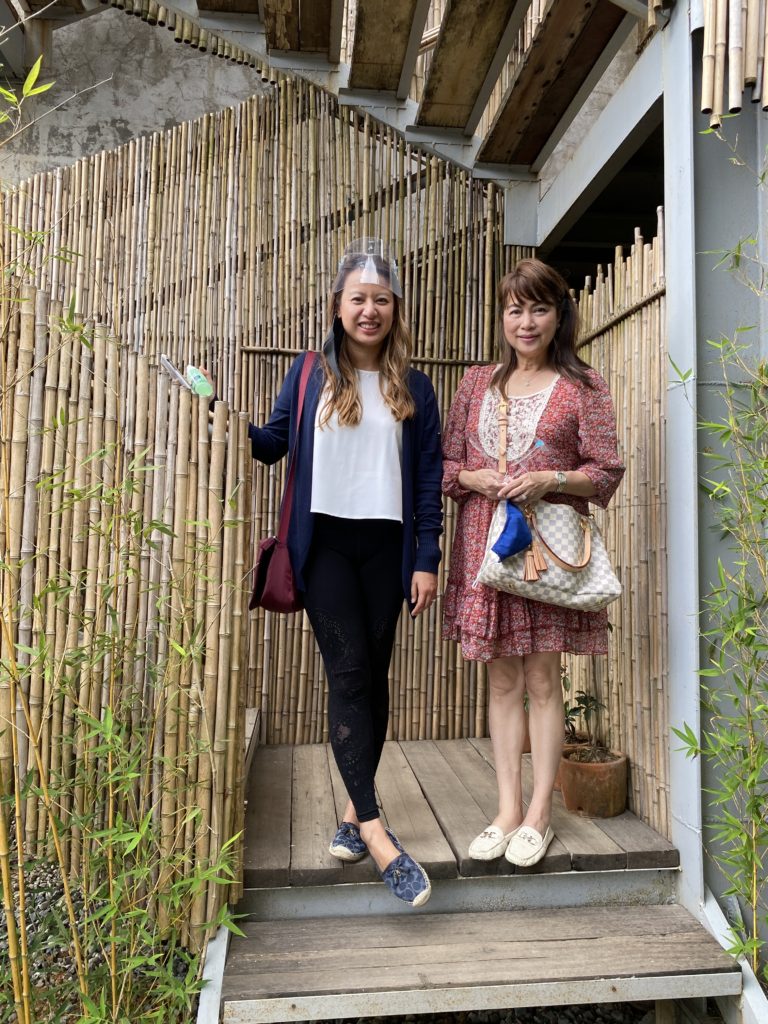 The Barn
Km 4 Ambuklao Road, Baguio, Benguet
+63 921-477 9999
Email: info@thebarn.ph