Dec 28, 4:09 pm
I am really fond of inihaw na mais (grilled corn).  I can finish 10 small cobs in one sitting .  The smell of corn being grilled over burning coal is intoxicating for a probinsyana like me.
You can feed me inihaw na mais every day and I am not one to complain.
In my hometown,   mais vendors can be found at the plaza,   beside the entrance to the parish church, sa kanto, and sa palengke.
I went back to the small Christmas bazaar behind Forest Lodge to buy mais.  The vendors were so happy to see kasi bulk buyer ako.  I bought 10 pieces.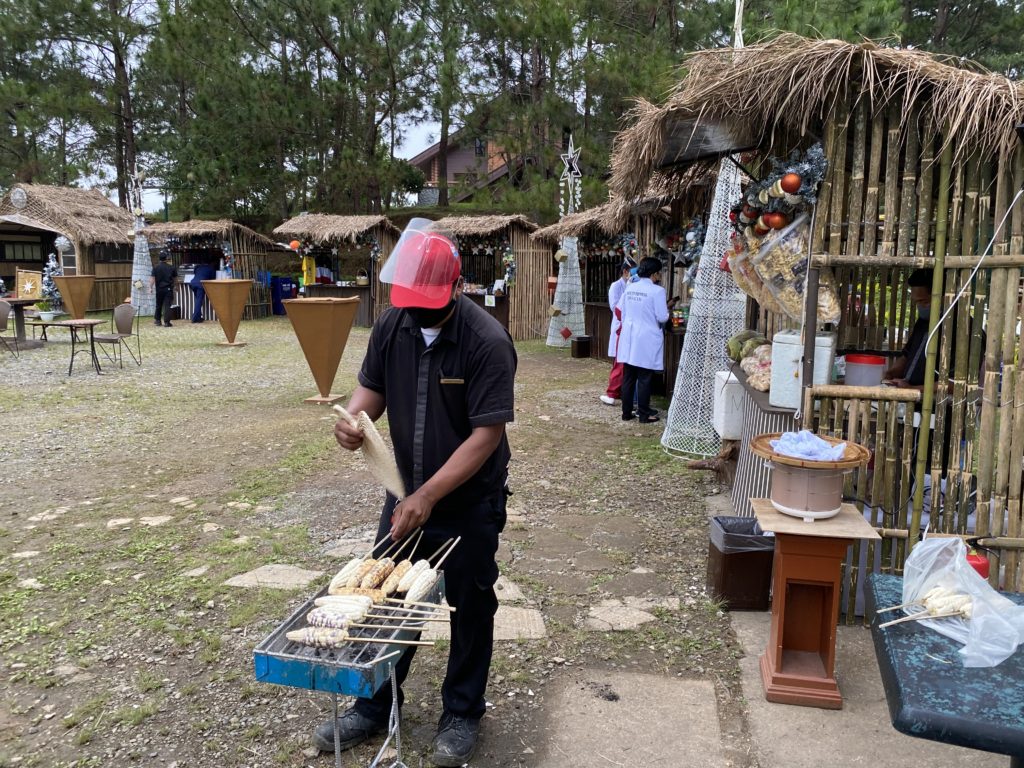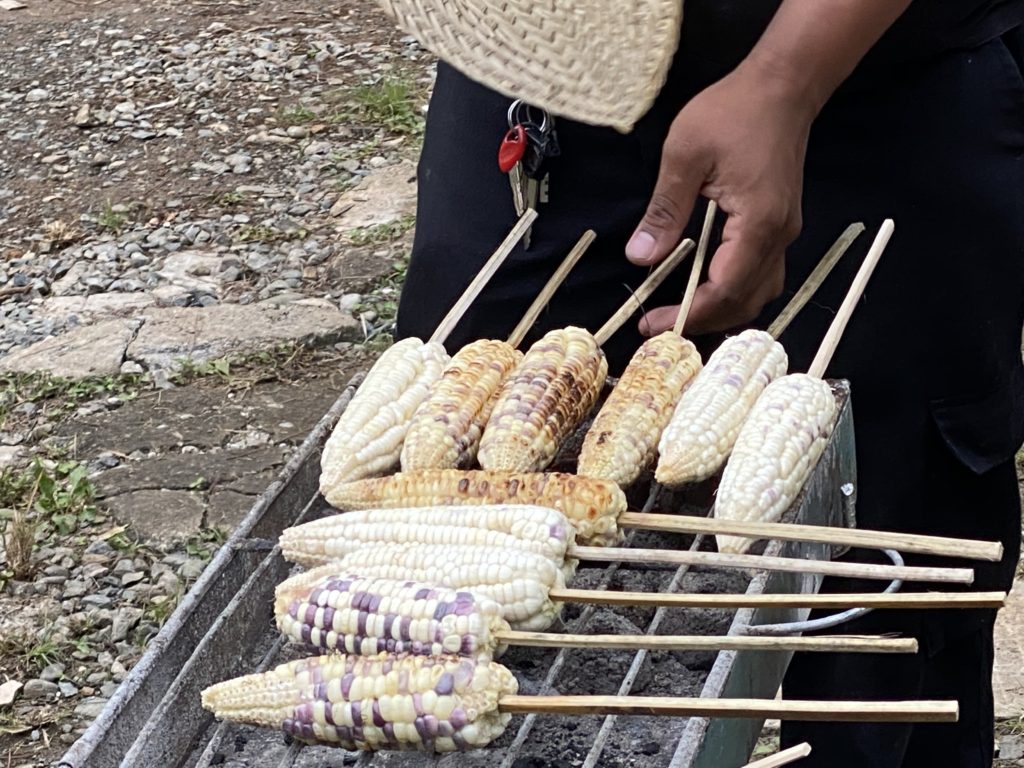 Kung positive ka, dito ka nila ikukulong while waiting for the ambulance to pick you up.


My husband waited in the car while the guy grilled the mais.  ahe got after 15 minutes sobrang nainip bakit daw ang tagal ko.   Eh ang bagal talaga  kasi paypay-paypay lang nung uling.  And they are not ready to take bulk orders.  Paisa-isa lang ang bili, ako sampu agad kaya nataranta yung mais vendor.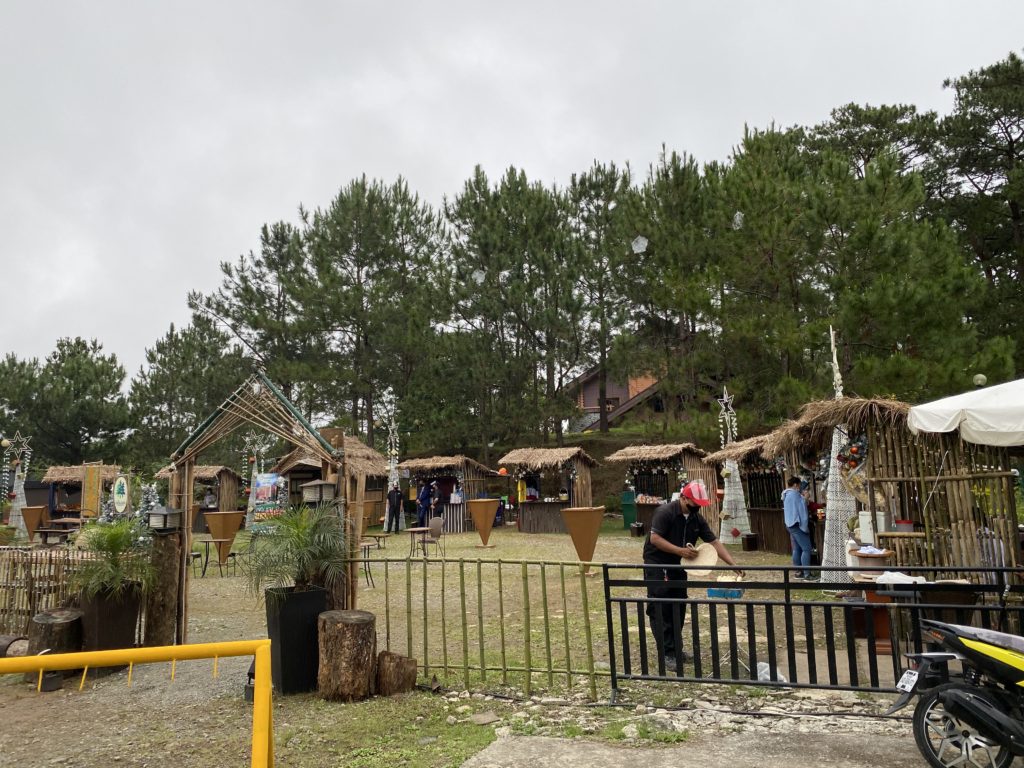 Simple pleasure.  When you are feeling low, try eating inihaw na mais.  But make sure to brush your teeth right after.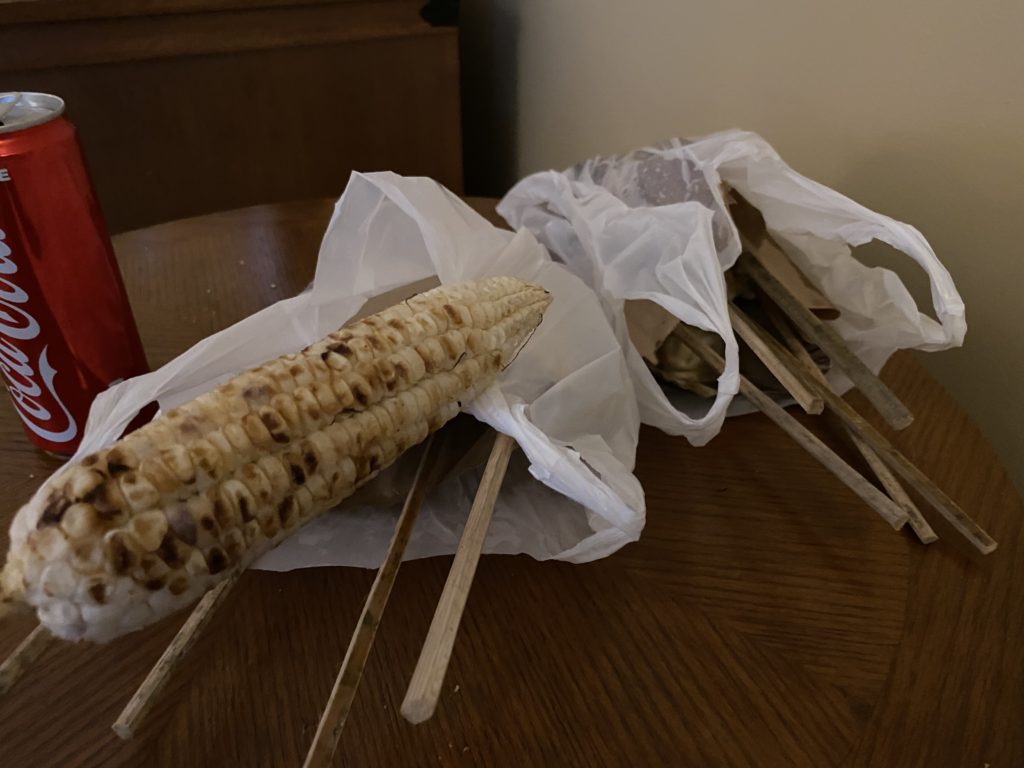 Eating mais at the balcony facing the glorious pine trees.